These No-Bake Paleo Blueberry Muffin Protein Bars are a healthy, easy and delicious on-the-go snack! They only require a few ingredients and taste like Blueberry Muffins!
Can we all agree on two things?  1).  How hard it is to turn on your oven when it's hot as lava outside and 2).  Blueberry muffins!!!!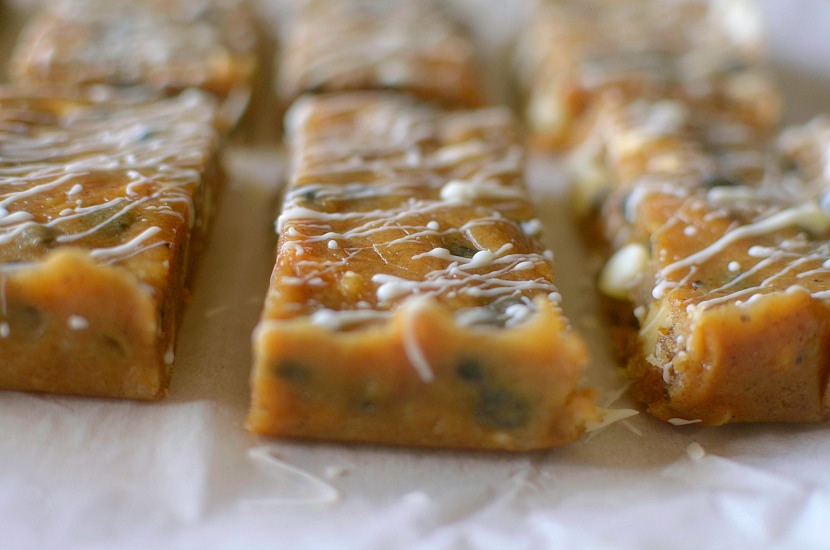 Starting with statement number 1, since it's August, aka hot and humid on the east coast, the A.C is the first thing I want to turn on and the oven is the last thing I want to turn on.  Am I right?  With that in mind,  I'm sharing a no-bake recipe with y'all today 🙂
Secondly, number 2.  My love for blueberry muffins has never faded away.  In fact, it's become stronger than ever., which brings me to these BLUEBERRY MUFFIN PROTEIN BARS.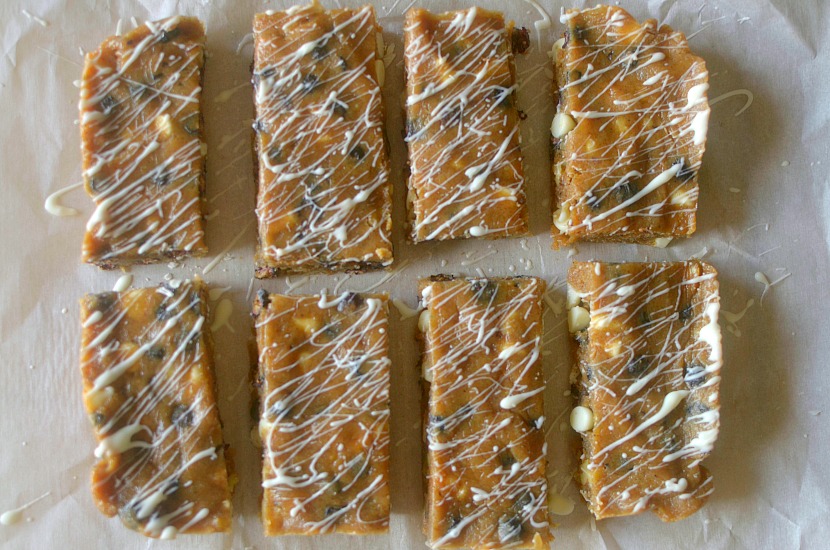 Does you guys remember these No-Bake S'mores Protein Bars I made awhile back?  They were my first no-bake protein bar recipe I ever made with Vital Proteins.  They came out so good that I decided to use the same base, but obviously with a different flavor.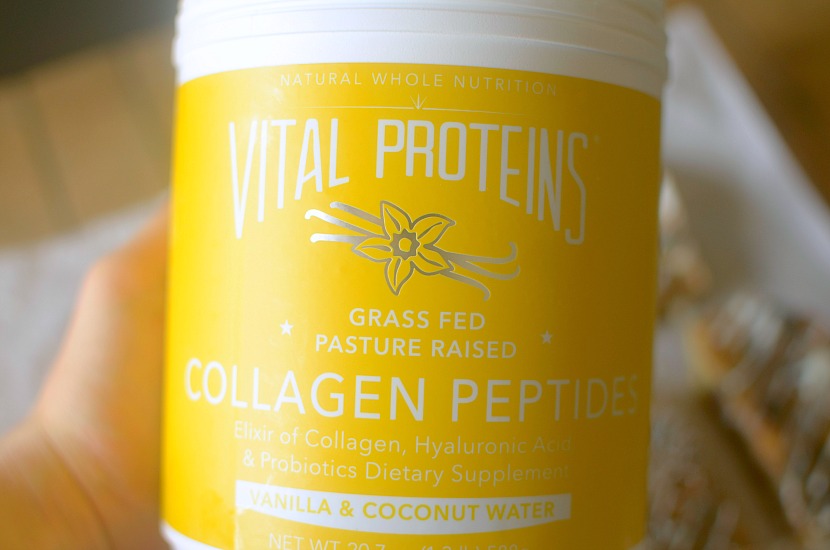 For those of you who have never tried collagen, you need to.  Taking collagen can help support bone and joint health, healthy hair, skin, and nails, and digestion.  Both Rachel and I started using collagen religiously a few months ago, and have seen many benefits!  For this recipe,  I used Vital Protein's Vanilla Collagen Peptides to add extra sweetness.
Have you ever tried the blueberry muffin Quest bars?  I'd say that these homemade bars are better, but I maybe a little biased.  For one thing, they don't have the artificial aftertaste like Quest bars because they're made with whole ingredients.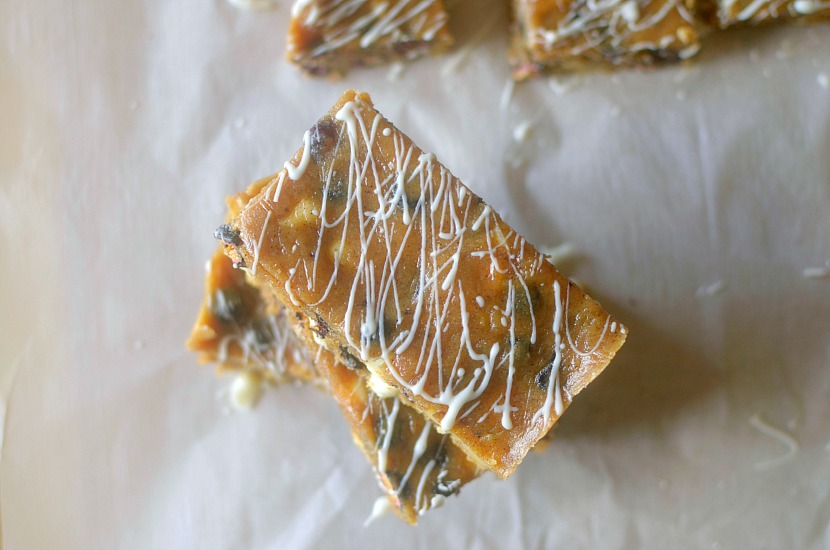 Here is what ya need:
Vital Protein vanilla collagen peptides
almond flour
almond butter
maple syrup
freeze-dried blueberries
walnuts
white chocolate chips
almond milk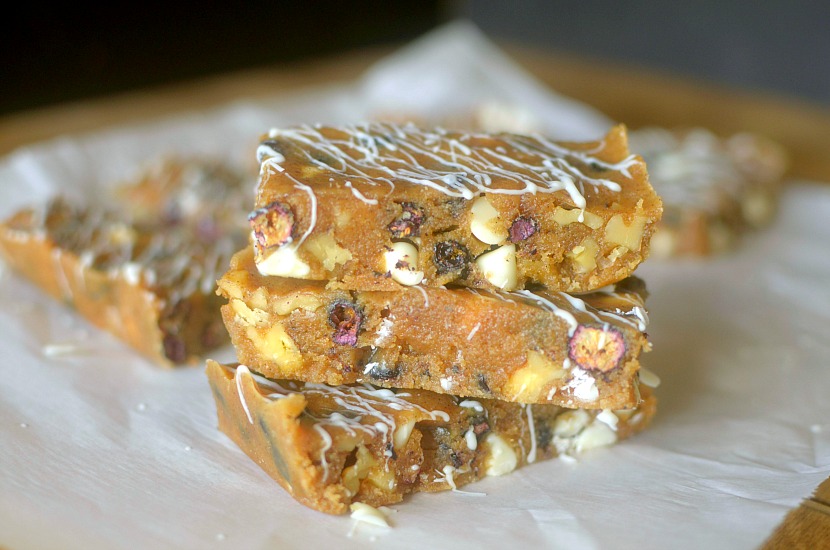 No-Bake Blueberry Muffin Protein Bars
These protein bars are made using Vital Proteins Collagen, real nourishing ingredients and are studded with freeze-dried blueberries, white chocolate and walnuts.  A simple no-bake bar that will replace your store-bought version in an instant!
Paleo No-Bake Blueberry Muffin Protein Bars
Ingredients
Instructions
Combine first five ingredients in a large bowl.
In a separate bowl, mix together almond butter, maple syrup and almond milk. Add to dry ingredients.
Using your hands, mix all ingredients together until a dough forms.
Line a square pan with parchment paper. Add dough ball and press down until an even layer forms. Cover with a sheet of plastic wrap.
Place in the fridge until firm. Lift out of the pan and cut into about 8 bars.
Store the bars in the refrigerator in an airtight container.
Enjoy!
Adapted from my No-Bake S'mores Protein Bars
http://athleticavocado.com/2017/08/05/paleo-no-bake-blueberry-muffin-protein-bars/
Like This Recipe? Pin For Later!

 You May Also Like: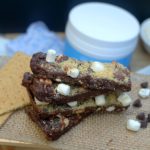 Paleo No-Bake S'mores Protein Bars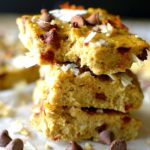 Paleo Coconut Cookie Dough Protein Bars
---
Question of the day:
SaveSave
SaveSave
SaveSave
SaveSave
SaveSave
SaveSaveSaveSave
SaveSave
SaveSave
SaveSave
SaveSave
SaveSave
SaveSave
SaveSave
SaveSave
SaveSave
SaveSave
SaveSave