Looking for a flavorful and filling breakfast bowl? Try this Roasted Grapefruit Baklava Breakfast Bowl! Vegan & Paleo friendly!
I've been in need of a serious breakfast change, like ASAP.  You see, I've been a little too comfortable with my daily breakfast routine.  Not that its unhealthy or boring or anything like that, I'm just a creature of habit.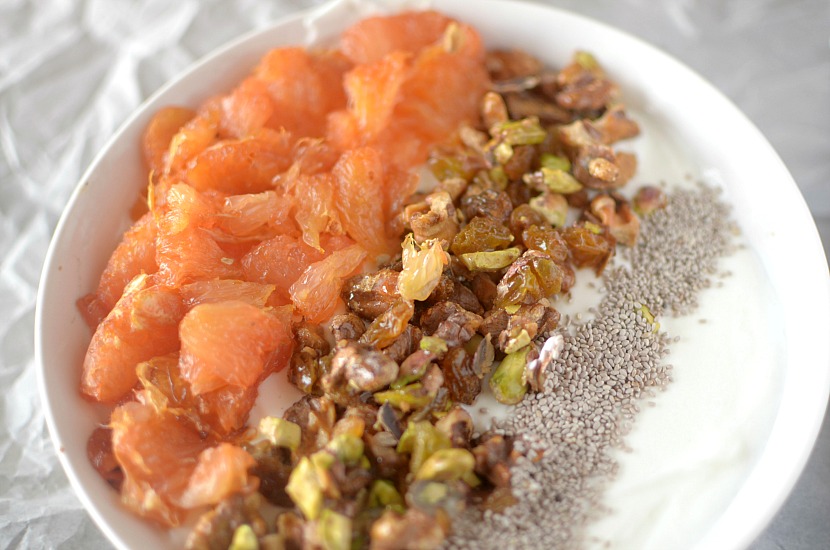 I basically feel the need to eat the same breakfast everyday because its satisfies my hunger (and soul), tastes good, and gives me tons of energy before working out.  I told myself that I would never get old of it, but that feeling is going away.  Out with the old and in with the new.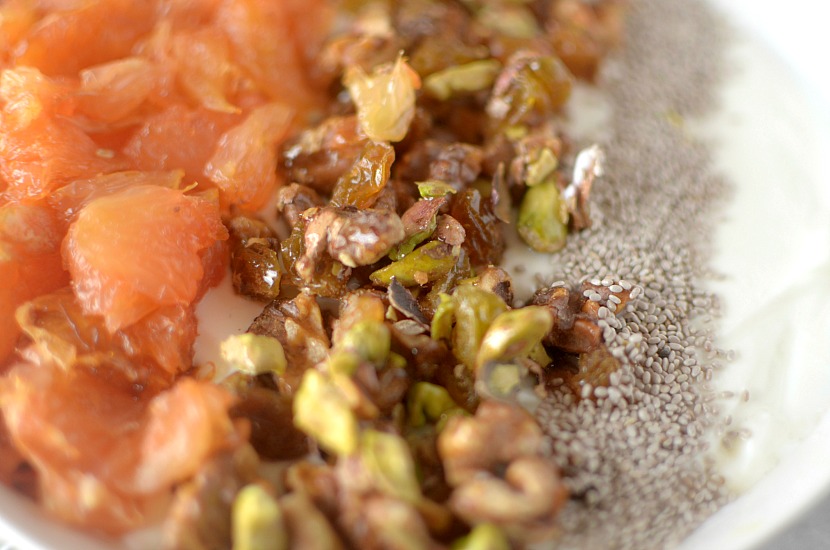 Insert this breakfast bowl.  It's still a yogurt bowl with nuts and fruit like I usually have, but better.  You could argue that its a variation of the breakfast that I usually eat, but I'm a sucker for breakfast bowls!  Now until this recipe, I never had grapefruit on top of yogurt.  I even thought it was super weird to begin with, but I trusted my heart and went with it.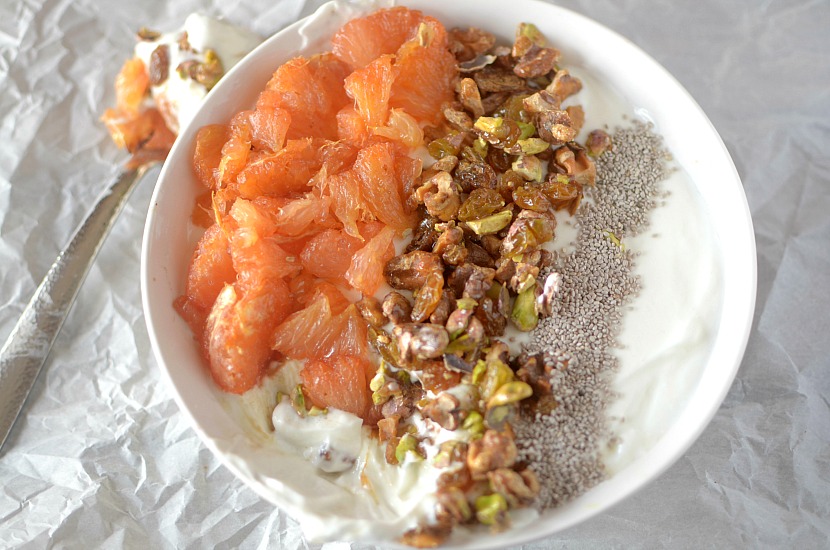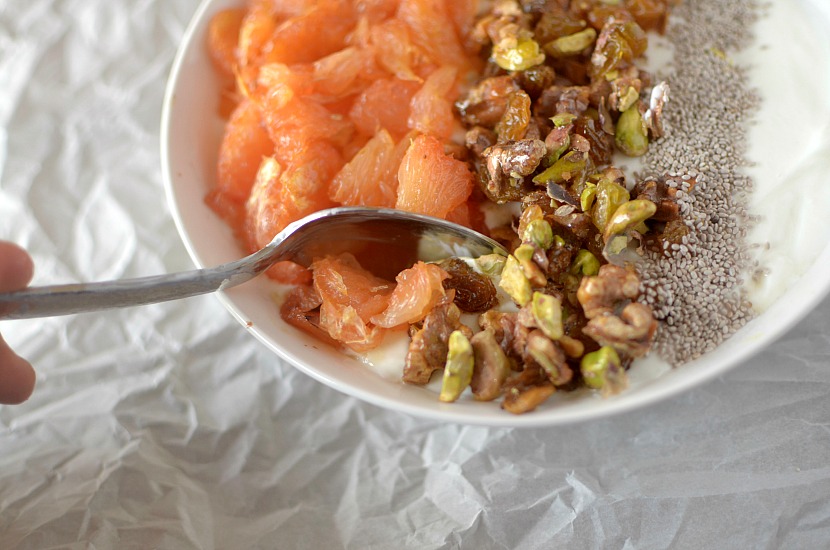 Roasting the grapefruit makes it sweet and even better then when its raw.  I've literally been obsessed with roasting fruit since this Roasted Banana Split Breakfast Bowl, because it makes all the difference.  Add a baklava-like topping of chopped pistachios, walnuts, golden raisins and honey, sprinkle on some chia seeds, and enjoy this filling dessert-like breakfast!
Roasted Grapefruit Baklava Breakfast Bowl
Ingredients
segments from one grapefruit
1/2 tsp. coconut sugar
2 Tbsp. chopped pistachios
2 Tbsp. chopped walnuts
1 Tbsp. golden raisins
1 tsp. honey ( sub maple syrup for vegan option)
1/4 tsp. cinnamon
1 Tbsp. chia seeds
greek or coconut yogurt
Instructions
Preheat oven to 350 degrees.
sprinkle coconut sugar on top of grapefruit segments. Place on a cooking sheet lined with parchment paper. Bake for 20 minutes, or until slightly roasted.
Combine pistachios, walnuts, raisins and cinnamon in a bowl. Add in honey and mix together.
Add yogurt to a bowl. Add on roasted grapefruit, nut and honey mixtures and chia seeds.
Enjoy!
http://athleticavocado.com/2016/04/17/roasted-grapefruit-baklava-breakfast-bowl/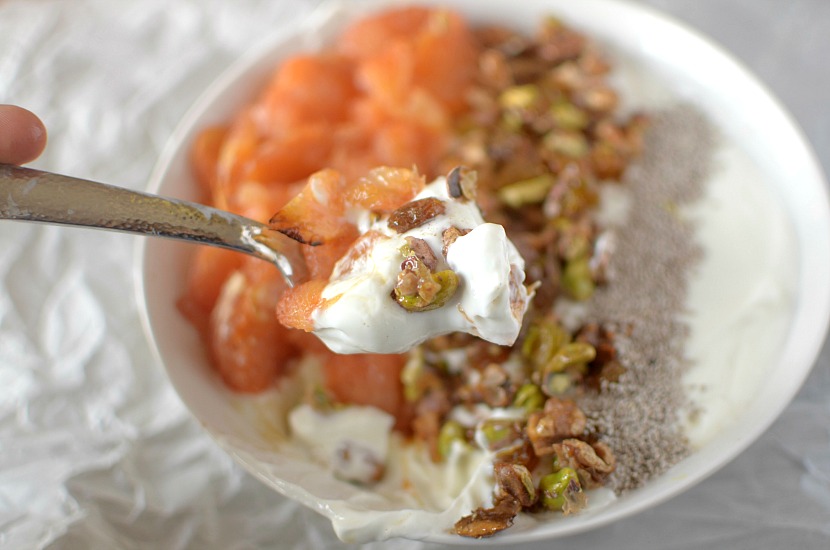 Pin For Later!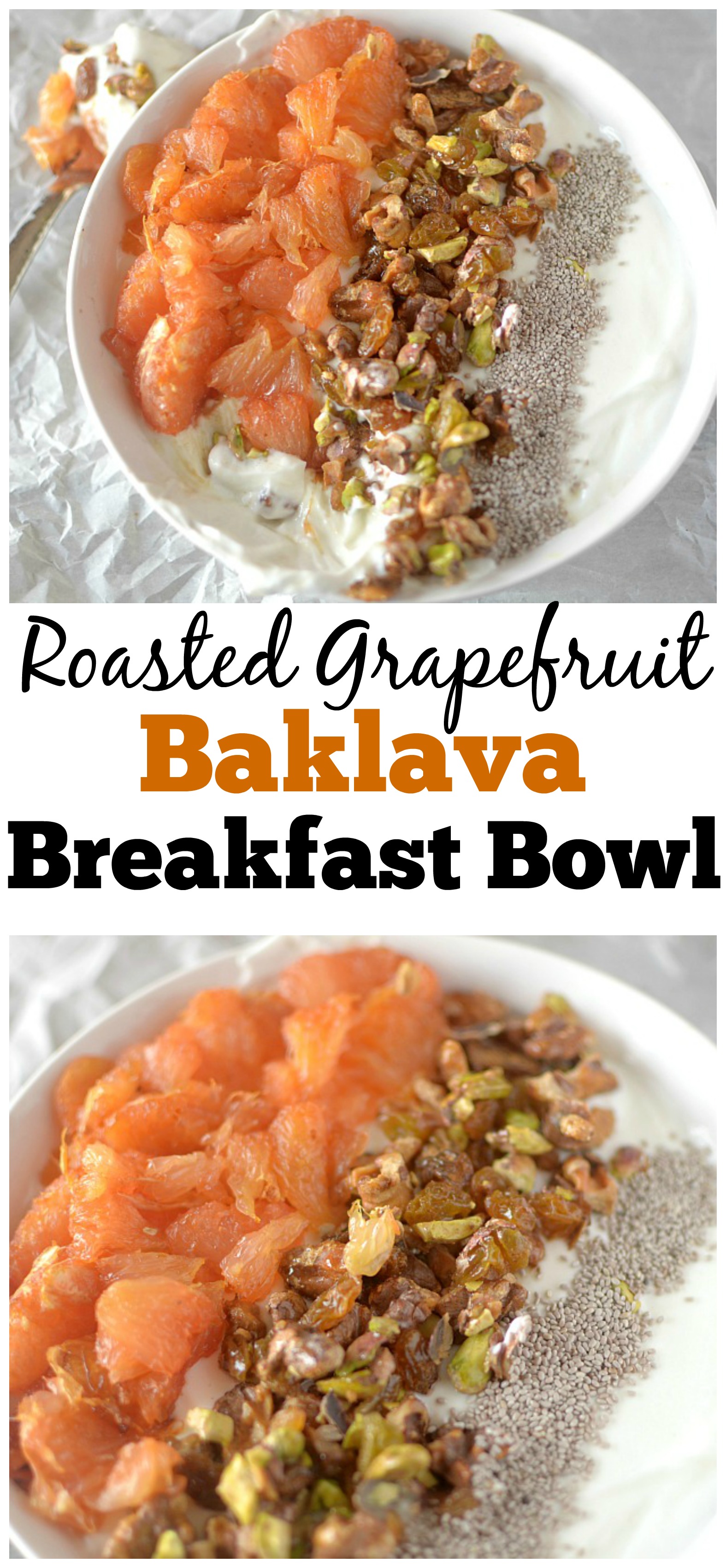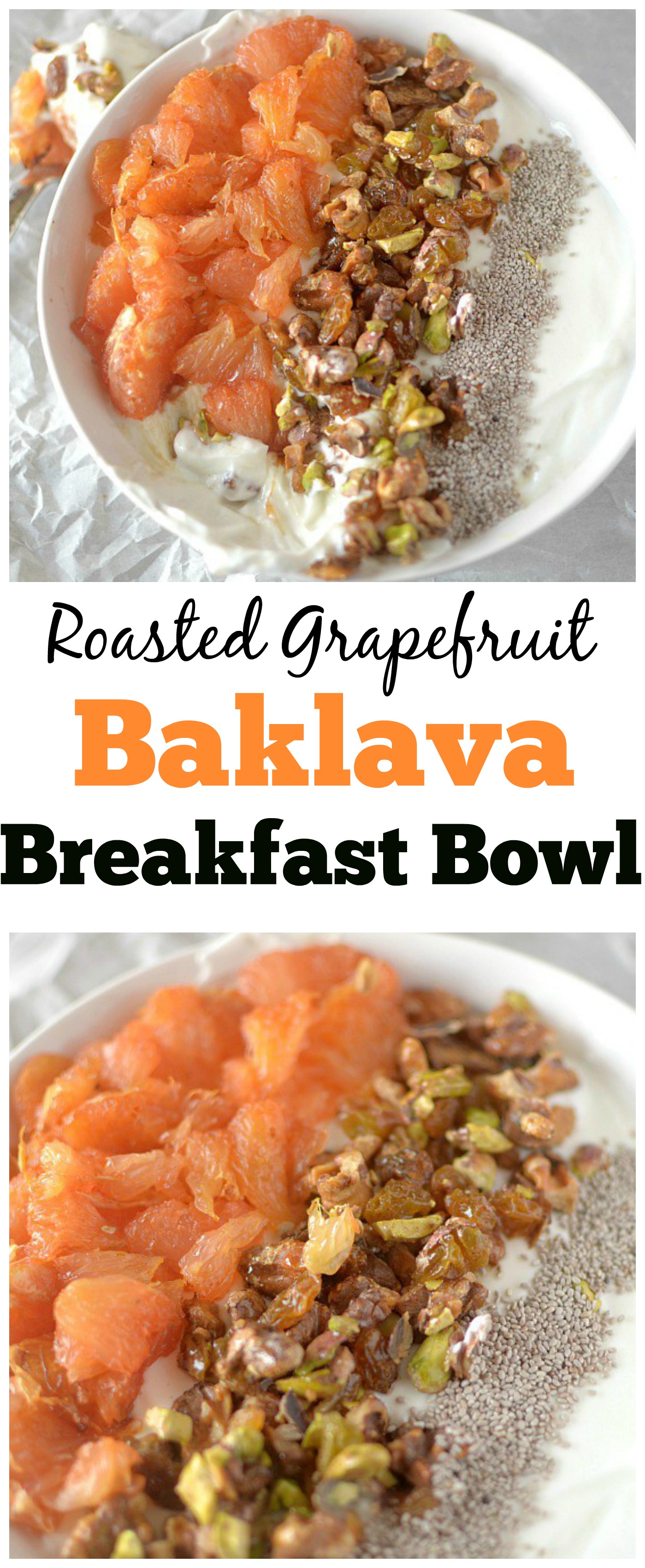 Looking for other breakfast bowls?  Try these recipes!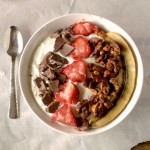 Roasted Banana Split Breakfast Bowl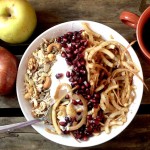 Cinnamon Apple Noodle Breakfast Bowl with Candied Nuts
Linking up with Laura for Strange but Good!