This Gingerbread Oatmeal Brûlée is a healthy and delicious breakfast that is perfect for the upcoming holidays!!
This recipe has been in my mind for a lonnnggg time now.  If you've been following this blog for a while now, you know that dessert-like breakfast recipes are ma thang.  Its my style, my swag, its how I roll.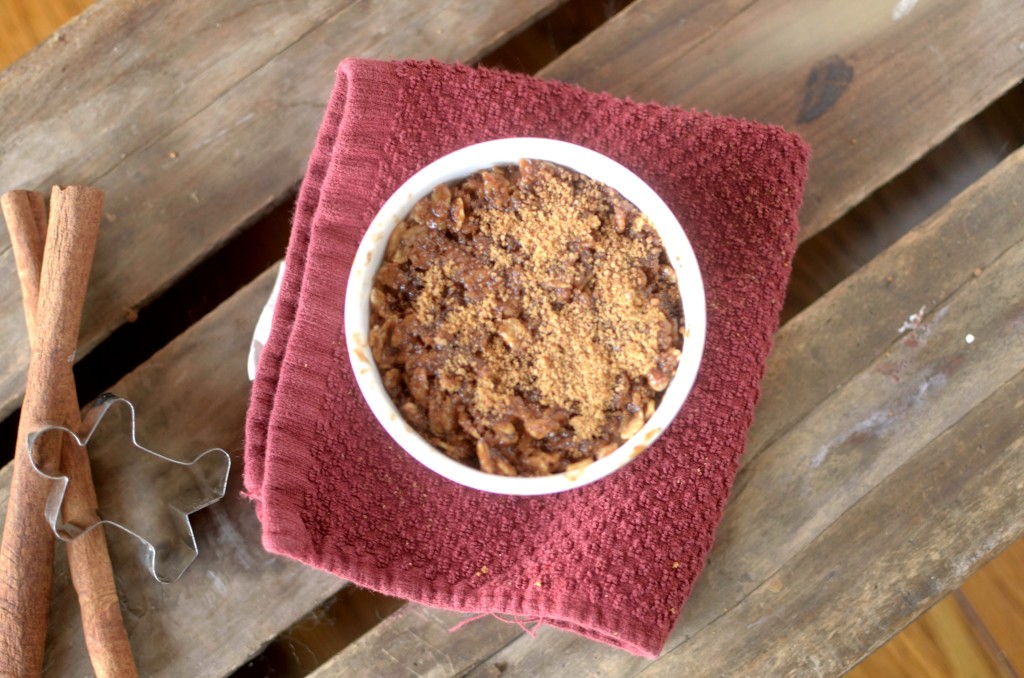 Now that Christmas is close by,  gingerbread is acceptable everywhere.  Yes, gingerbread cookies are good, but its not socially acceptable to eat them for breakfast.  Im mean, I wouldn't judge ya if you did, but I would warn you that there are haters out there.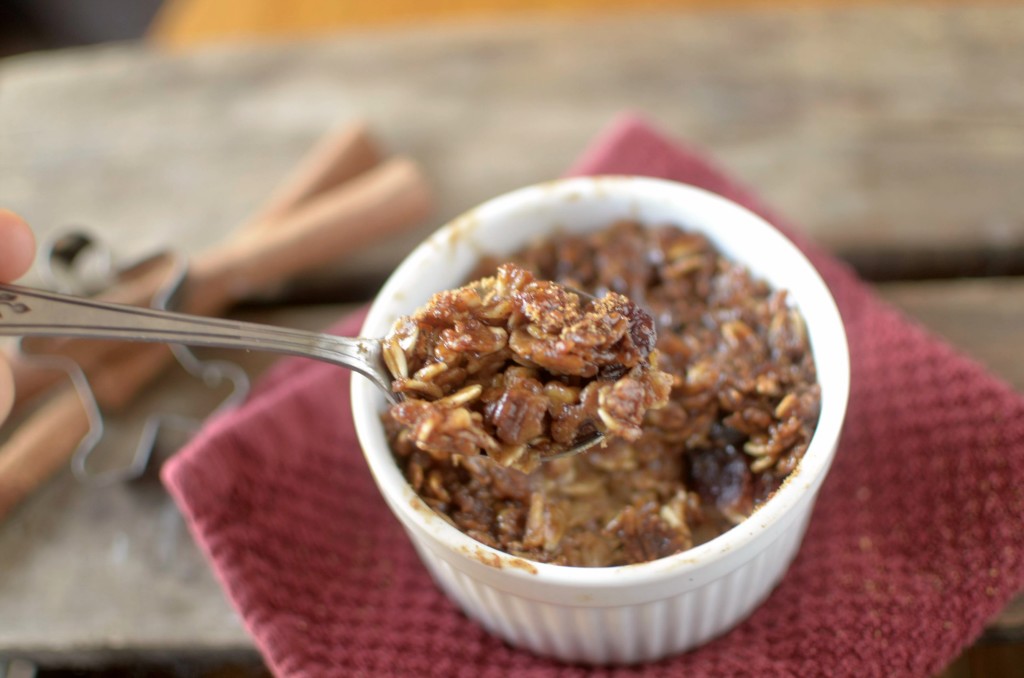 But oatmeal is socially acceptable for breakfast, so gingerbread cookie flavoring in oatmeal is socially acceptable for breakfast.  Catch my drift?  Even if you're not on the same page a I am, at least you know that this breakfast recipe is gonna taste great.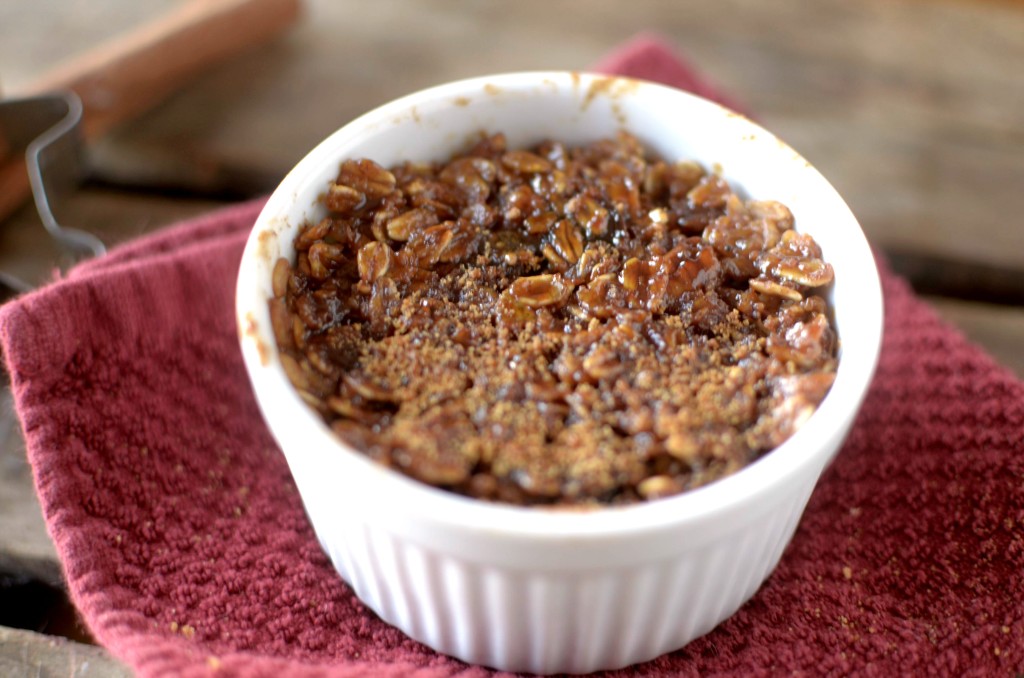 And by looking at the pics you wouldn't be able to tell its actually healthy, but I promise it is.  No lying involved in this post. Your gonna love this Gingerbread Oatmeal Brûlée, I pinky-swear.
Gingerbread Oatmeal Brûlée
Ingredients
1/2 cup Gluten-free oats
1/4 tsp. cinnamon
1/8 tsp. cloves
1/8 tsp.nutmeg
1/2 cup almond milk
1/2 Tbsp. molasses
1/8 tsp. vanilla extract
2 tsp. coconut sugar (I used this brand)
Instructions
Combine first 4 ingredients in a bowl. Mix in remaining ingredients and stir well to combine.
Place oatmeal in microwave for 2 minutes, or until done.
Preheat oven to broil (550 degrees).
Sprinkle coconut sugar on top of oatmeal.
Place oatmeal in oven for about 1 minute, or until sugar is caramelized (watch closely).
Enjoy!
http://athleticavocado.com/2015/11/29/gingerbread-oatmeal-brulee/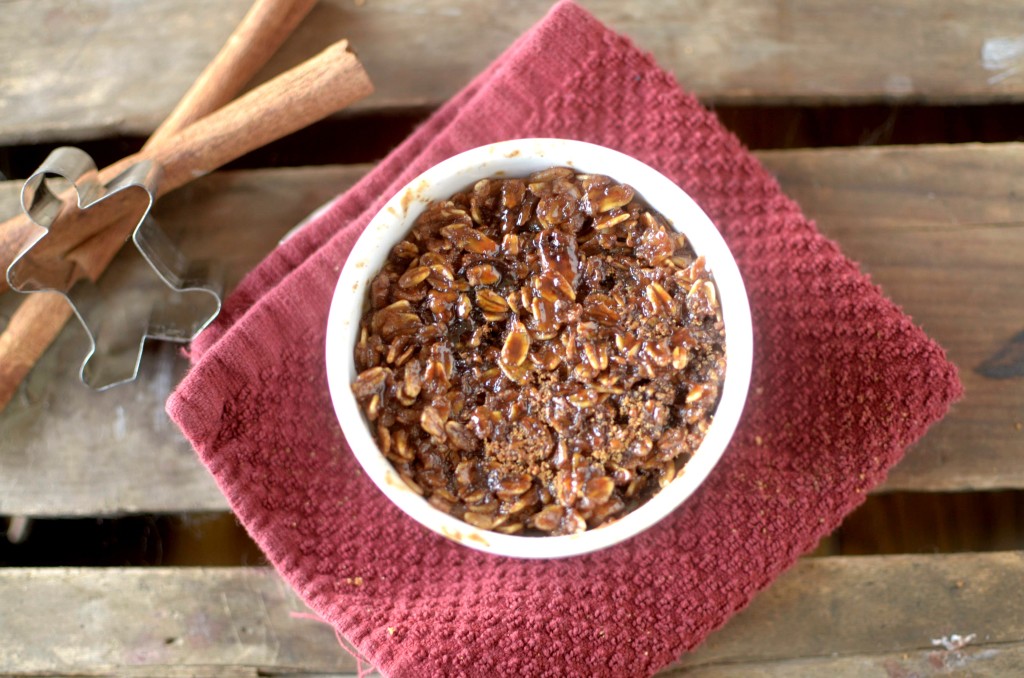 Looking for more dessert-like breakfast recipes?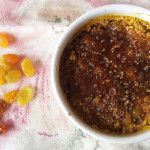 Cinnamon Pumpkin Oatmeal Brûlée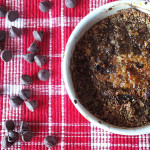 Chocolate Peanut Butter Oatmeal Brûlée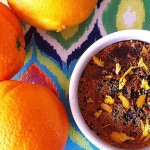 Dark Chocolate Orange Oatmeal Brûlée 
Make sure you pin for later!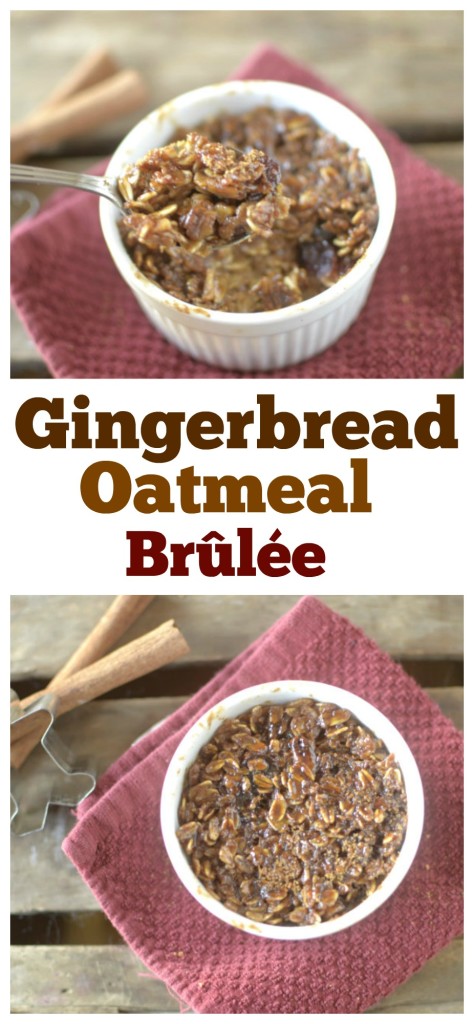 linking up with tina muir and confessions of a mother runner for meatless monday!
Linking up with Laura for strange but good!