You would never guess that this decadent German Chocolate Cake oatmeal is healthy! It tastes exactly like the popular dessert!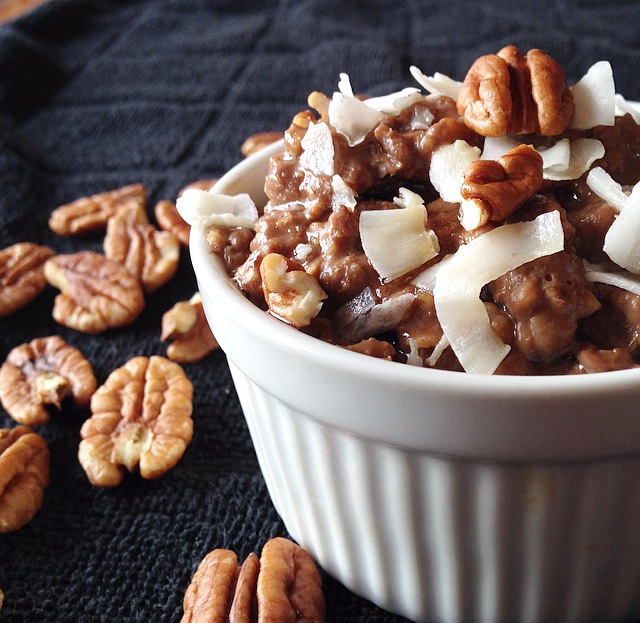 I actually never had German Chocolate Cake until last summer, thank goodness I did, it's amazing but a little too rich. So as a self-proclaimed oatmeal enthusiast, I thought it would be a good idea to incorporate the flavors of this cake into oatmeal. I gave it to my Mom for breakfast (she is pretty picky and will tell me flat-out if she doesn't like anything, guess it's payback from when I was a kid ) and let her decide if this was blog-worthy, she was in love.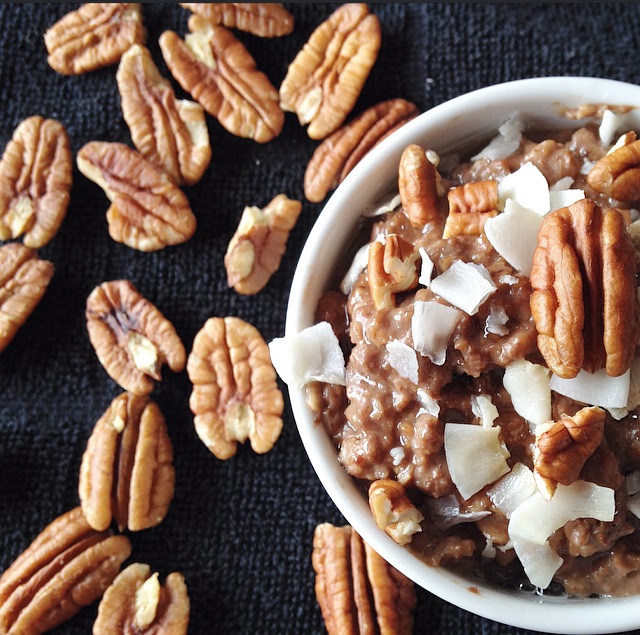 So if you want cake for breakfast, I'd advise you to make this German Chocolate Cake Oatmeal for an unbelievably healthy and delicious start to your day!
German Chocolate Cake Oatmeal
Ingredients
German Chocolate Cake Oatmeal
Oatmeal
1/2 cup old fashioned oats
1 tbsp cacao powder
1/2 tbsp maple syrup/honey
1 tbsp ground flaxseed
1/4 tsp vanilla extract
pinch of salt
Glaze
1 tsp coconut oil
1/2 tbsp honey
2 tbsp crushed pecans
1 tbsp unsweetened flaked coconut
Instructions
1. Place all oatmeal ingredients in a saucepan and heat over medium heat for about 10-15 minutes or until thick, stir periodically
2. Place oatmeal in a bowl
3. For the glaze, melt coconut oil and honey in a microwave-safe bowl for 20 seconds and then pour glaze on top of oatmeal
4. Top oatmeal with pecans and coconut and enjoy! 🙂
http://athleticavocado.com/2015/05/26/german-chocolate-cake-oatmeal/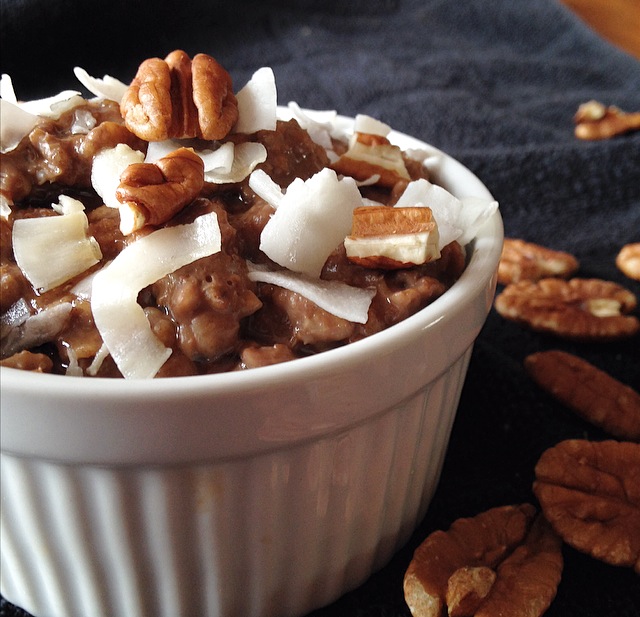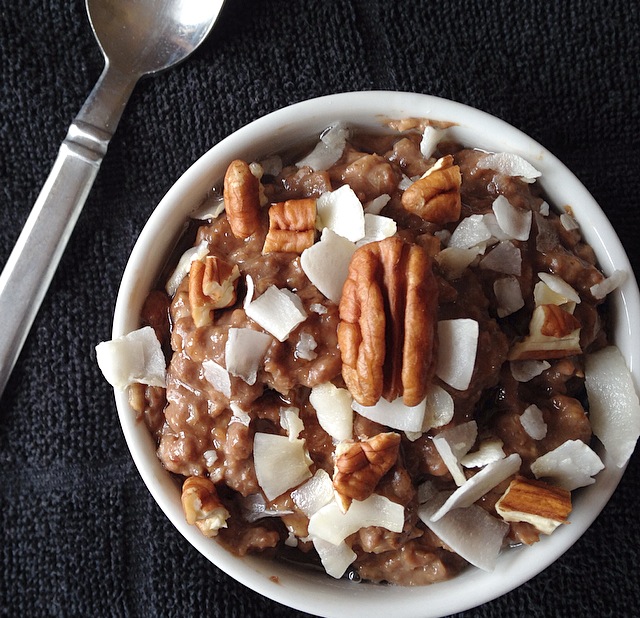 You may also like: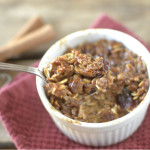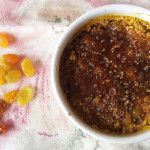 Cinnamon Pumpkin Oatmeal Brûlée
What's your favorite kind of cake?

Have you every tried to make a cake-flavored oatmeal?
[Tweet "Craving dessert for breafkast? Make this #healthy German Chocolate Cake Oatmeal!! #glutenfree"]