Healthy single serving paleo Flourless Pumpkin Sticky Bun made with in 2 minutes with only a few ingredients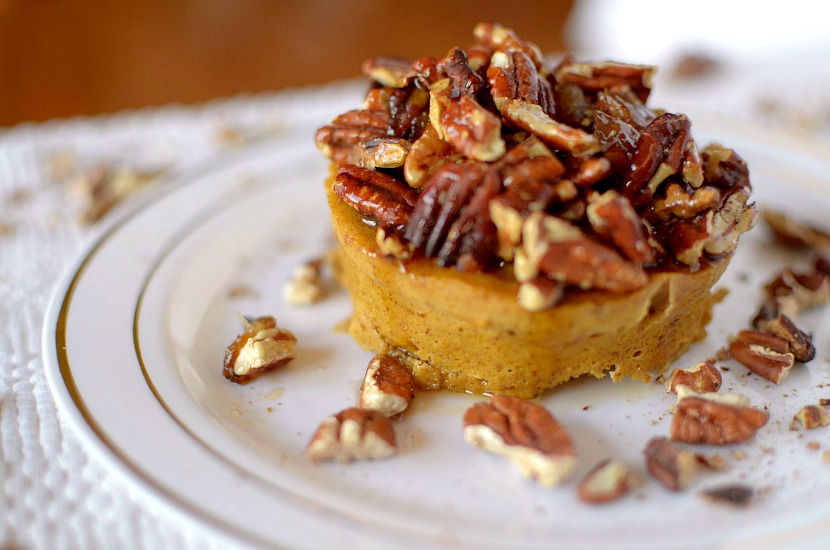 Have you ever played the game three truths and one lie? Well, we are going to play right now, but instead of three truths, there will be three lies and one truth. See if you can spot the truth:
Bethany and I are pro softball players (hah)
My favorite food is Bleu Cheese (yuck)
We own 18 dogs (lol)
I made a sticky bun in less than 2 minutes!
Ok so I gave you a few hints, but the last one is actually truth.This Sticky Bun is inspirited by my Pumpkin Spice Sticky Bun Fudge, which has gotten rave reviews!  Don't have time to make a batch of sticky buns and don't want to eat all of them in one sitting? I got'cha covered! it is possible to make a single serving, paleo, flourless, sweet and sticky pecan bun in less than two minutes and it's not a fib! You'll never want to slave in the kitchen to make sticky buns ever again!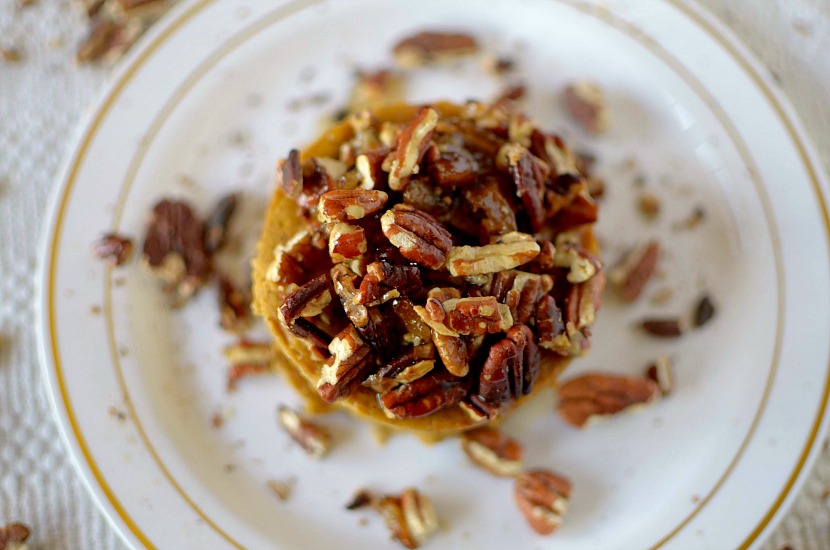 Chances are, you probably have all the ingredients in your house, which means that you can make this right now!
2 minute Paleo Pumpkin Pecan Sticky Bun
Ingredients
Cake
1.5 tbsp almond butter
1/4 cup pumpkin puree
1 egg, beaten or flax egg
1/2 tbsp maple syrup
1/8 tsp vanilla extract
1/4 tsp cinnamon
Topping
2 tbsp raisins or dates, chopped
2 tbsp pecans, chopped
1/2 tbsp maple syrup
Instructions
Coat a mug with oil/butter
Mix all cake ingredients together in mug and microwave for 1:30-2 minutes
Let cool and go around edges with a knife before taking out
Mix all ingredients for topping and serve on top of cake
http://athleticavocado.com/2015/11/11/2-minute-flourless-pumpkin-sticky-bun/
This is paleo, gluten-free, dairy-free, can be vegan

 [Tweet "A #healthy Sticky Bun made in only 2 minutes??? Your life is complete!!!!"]

Do you like mug cakes?

What's your favorite easy dessert to make?
Linking up with Laura for Strange but Good!