Need a healthy grab n' go breakfast? Make these delicious Paleo Coconut Pumpkin Breakfast Bars for the perfect way to satisfy your early morning appetite!
One of the biggest pet peeves I have is when people say they don't have time to make breakfast.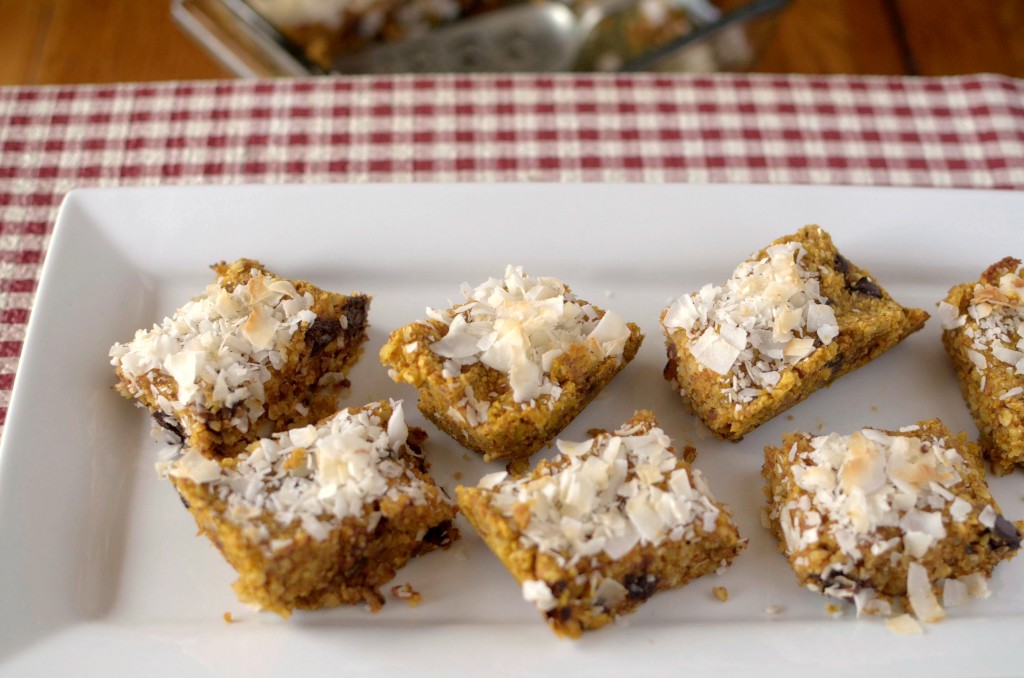 It erks me the way it erks my dad when I tell him to exercise (he still doesn't do it). Let me tell ya something, if you have time go to the drive thru and get your Starbucks or McDonald's breakfast sandwich, you can quickly grab a healthy breakfast on the go.That why I always make breakfast for my dad, because if I didn't, he'd be going to McDonalds every morning to get an egg mcmuffin and he'd probably be thirty pounds heavier (your welcome Dad).  Its as simple as making something the night before and then just grabbing it when you leave the door.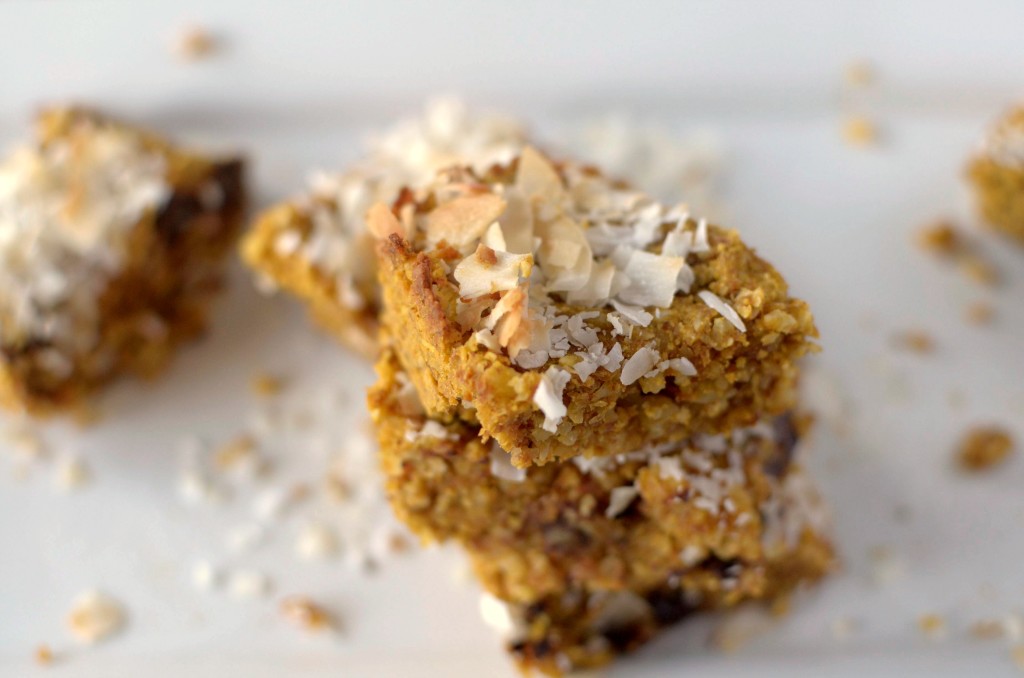 These Coconut Pumpkin Breakfast Bars are simple to make and are even easier to grab and go the next morning.  Plus they help keep you full by supplying you with a good source of protein, healthy fats and a tad bit of natural sweetener.  Next time some one complains that they don't have time to make breakfast, show them this recipe and tell them to stop talking.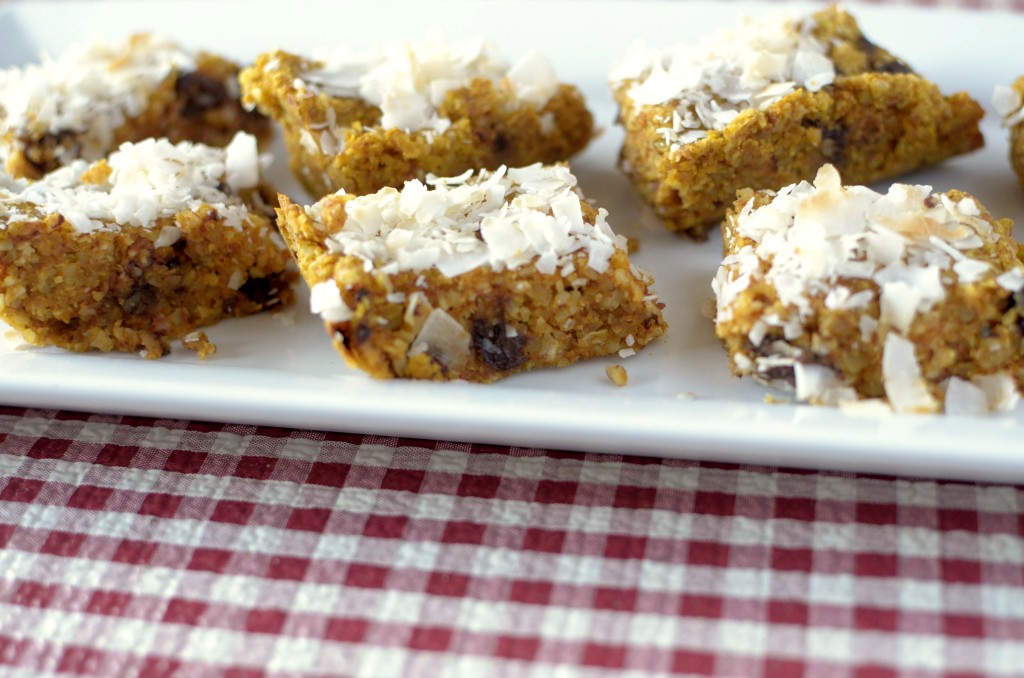 And is pumpkin still a thing? Because I dunno about you, but it will always be a year' round thing for moi! Pumpkin isn't just for fall, peeps!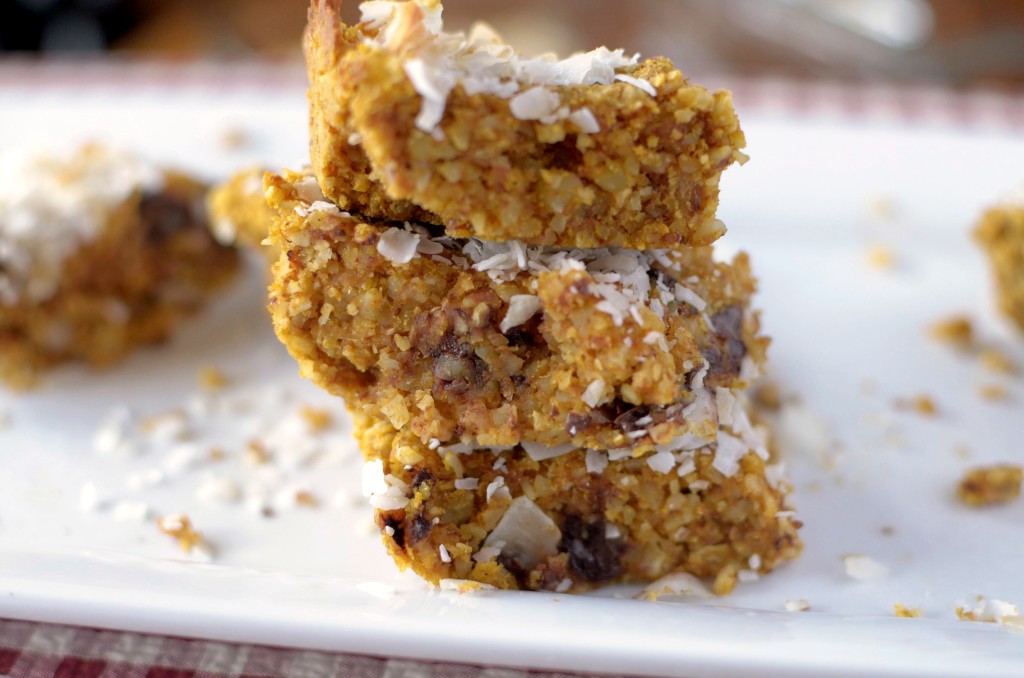 Paleo Pumpkin Coconut Breakfast Bars
Ingredients
Instructions
Preheat oven to 350 degrees.
Place almonds and coconut on a cooking sheet and place in oven for 15 minutes, or until slightly toasted.
Add almonds and coconut to a food processor and process until it is a flour or meal-like texture. Add to a large bowl.
In a small bowl combine pumpkin, maple syrup, vanilla and cinnamon. Add to almond-coconut mixture and mix well.
Add in dark chocolate chips and use your hands to mix all ingredients together well.
Spray cooking spray (or use parchment paper) in a large loaf pan and transfer the mixture to pan and use a spatula to smooth out. Sprinkle on shredded coconut.
Bake for 25 minutes, or until golden brown.
Let cool and slice into about 8 bars.
Adapted from [this recipehttp://paleogrubs.com/strawberry-banana-breakfast-bar-recipe]
http://athleticavocado.com/2015/11/18/paleo-coconut-pumpkin-breakfast-bars/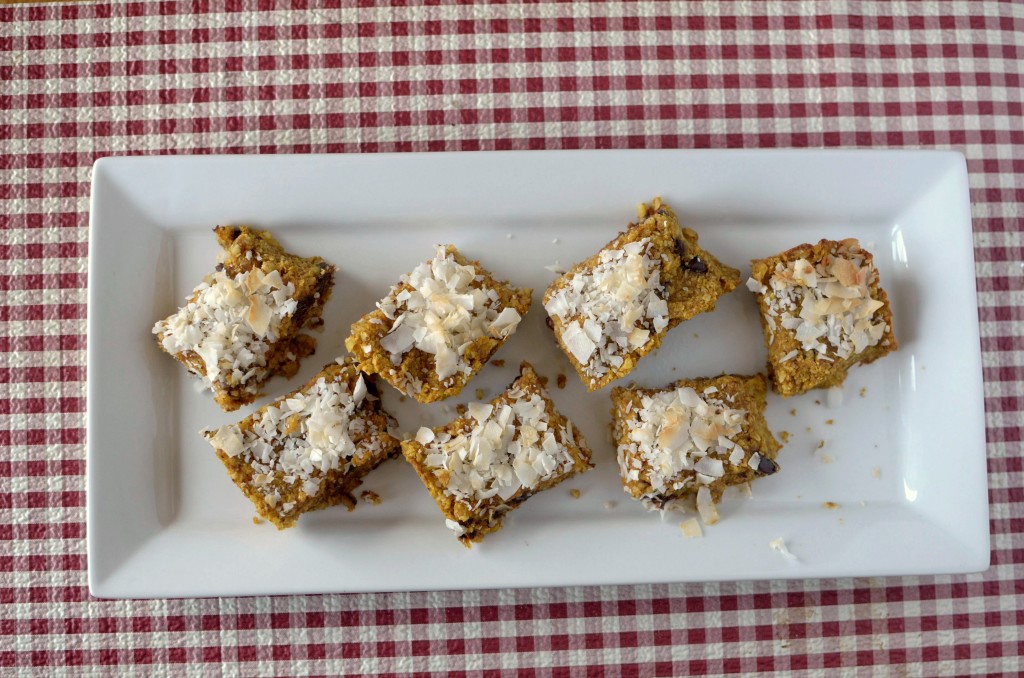 [Tweet "These #paleo Coconut Pumpkin Breakfast Bars will make you wake up in the morning!"]
Want More Delicious Make-Ahead Breakfast Recipes???
Paleo Pumpkin Bread Breakfast Pizza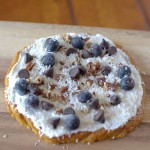 2 Minute Flourless Pumpkin Sticky Bun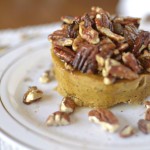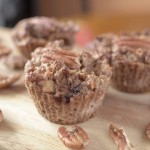 Make Sure to Pin for Later!!!:
Are you still eating pumpkin everything?
What's your favorite healthy grab n' go breakfast?