Take your breakfast to a whole new level with this healthy and delicious dessert-like Roasted Banana Split Breakfast Bowl! Can be vegan and paleo friendly!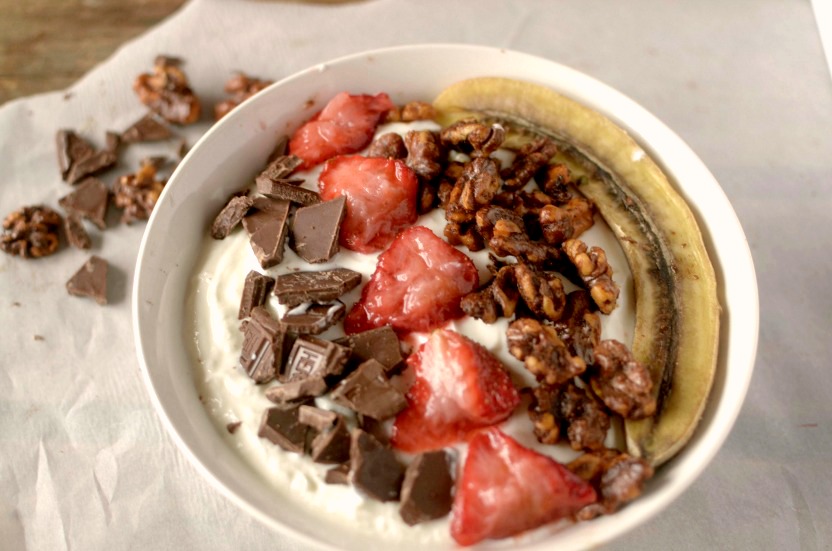 You know what I just realized?  My most popular recipes are the ones that are the simplest to make!  Yea, that means I really don't have to slave in the kitchen to make a masterpiece.  Sometimes my mind is swirling around with 57,000 recipe ideas with over-complicated flavor combos and instructions.  But guess what?  None of those recipes that I sometimes think that are a good idea never even make it on the blog.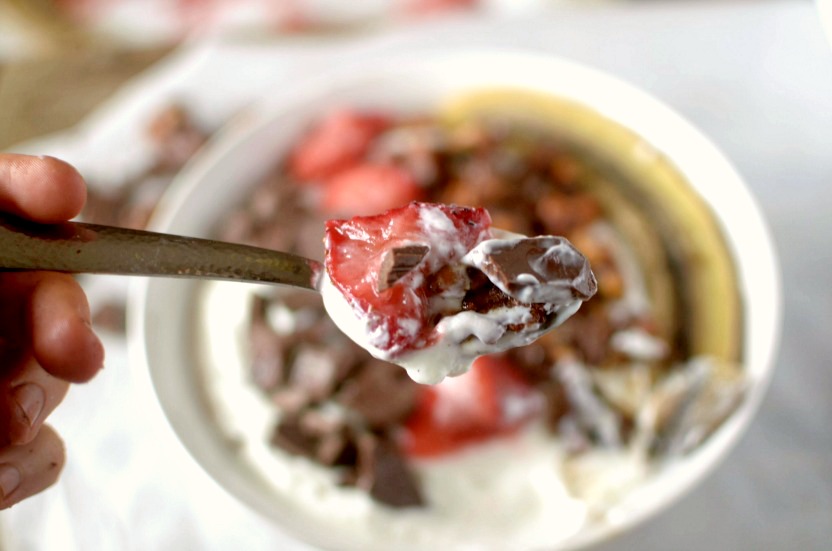 Like how stupid am I to just realize this now?  No common sense my friends.  The recipe for success is making a simple recipe that a take on a popular dish with a unique twist.  Hence this Roasted Banana Split Breakfast Bowl.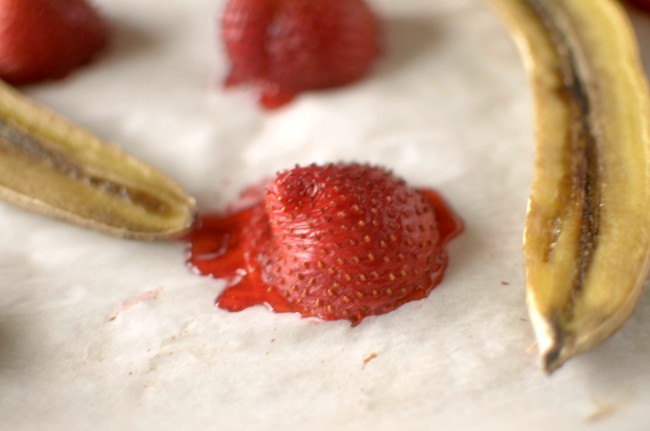 Bowls are all the rage right now, and greek yogurt bowls are dominating the breakfast competition.  This meant two things; I must make a greek yogurt bowl thats simple and I must include a flavor combo that is oh so popular.  Everybody is crazy for banana split, I mean its the country's signature dessert!  Let me tell ya a little secret about the strawbs and bananas; y'all gotta roast them.  Roasting them makes them sweet and untouchable.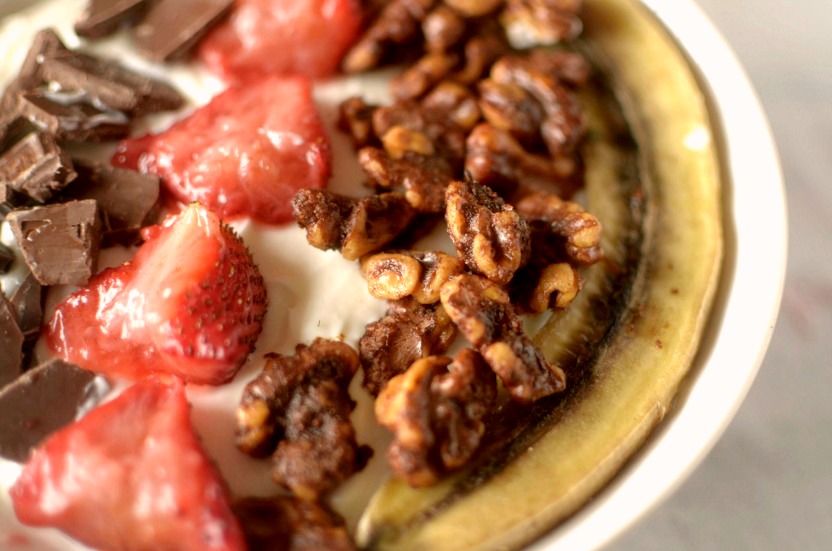 And those walnuts, they taste like the nuts you get at a fair.  You know, the roasted and cinnamon and sugary coated ones?  Only they are chai-spiced and made with coconut sugar.  And lets not forget about the chocolate.  The chunks are UNREAL!  You have to do the chunks, so much better than the chips!  Basically Im saying you need to make the breakfast bowl!  Its gluten-free, grain-free, can be dairy-free, vegan and paleo friendly!  Oh and kid friendly 😉
Roasted Banana Split Breakfast Bowl
Ingredients
2 cups plain greek/coconut yogurt
1 banana, sliced in half
1/2 cup strawberries (tops cut off)
1/4 cup walnuts
2 tsp. coconut oil, melted
1 tsp. coconut sugar
1/2 tsp. cinnamon
1.4 tsp. cardamom
1/8 tsp. nutmeg
Chopped dark chocolate
Instructions
Preheat oven to 350 degrees.
Place strawberries and bananas on a cooking sheet lined with parchment paper. Bake for 20 minutes.
Combine walnuts with coconut oil. Add coconut sugar, cinnamon, cardamom and nutmeg. Mix well and place on a cooking sheet lined with parchment paper. Bake for 15 minutes, or until nuts are toasted.
To assemble yogurt bowls, add 1 cup yogurt to each bowl. Top each with half slice of banana and half of strawberries. Add walnuts and dark chocolate.
Enjoy!
http://athleticavocado.com/2016/02/28/roasted-banana-split-breakfast-bowl/
[Tweet " #healthy Banana Split Breakfast Bowl! Heck YASS!"]
Like this recipe? Pin for Later!

Looking for more Yogurt Bowl recipes?  Check out these beauties!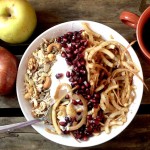 Cinnamon Apple Noodle Breakfast Bowl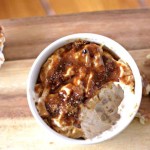 What's your favorite kind of breakfast bowl?
linking up for Strange but Good and Foodie Friday!