2 minute S'mores Mug Cake with a Graham Cracker cake and a marshmallow and chocolate chip filling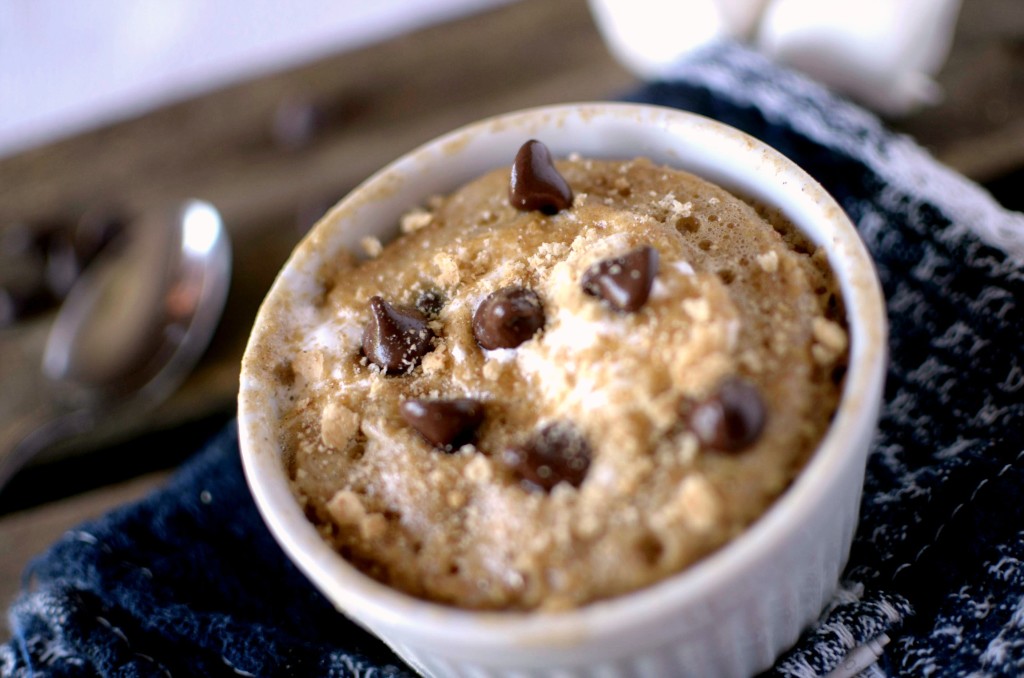 I can honestly say that I love eating healthy, I usually choose healthy foods over other foods because I want to, not because I have to. The keyword here is usually. Which means I eat healthy most of time and give myself a little lee-way for things that I enjoy like S'MORES.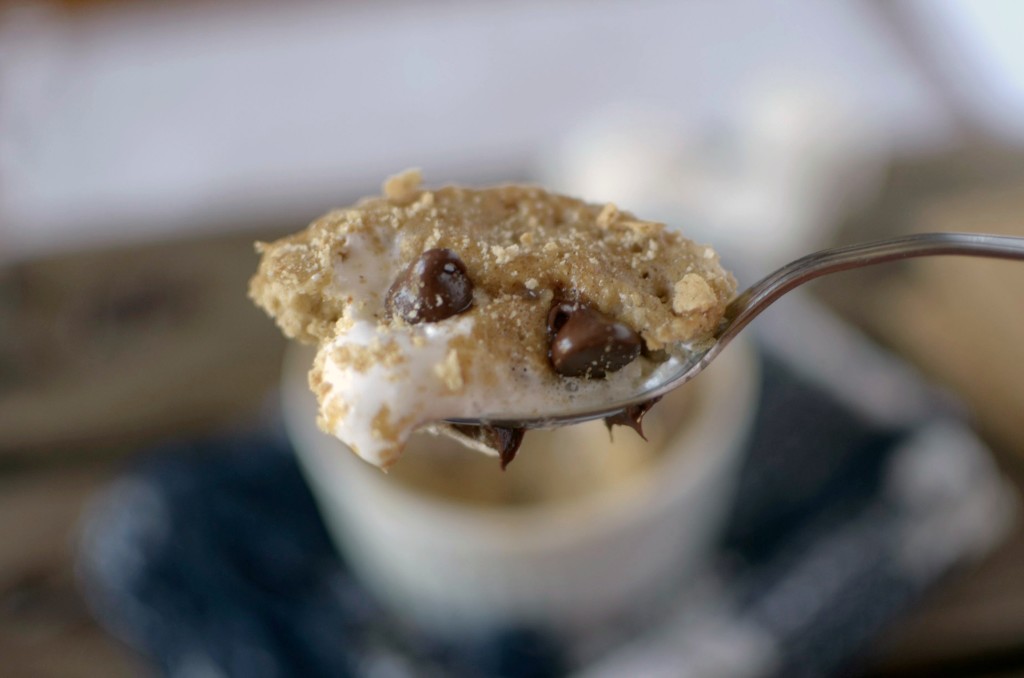 When I eat S'mores, I always want S'more (lol). S'mores aren't the healthiest kind of food, but they are darn sure delicious. Making everything homemade for s'mores requires too much work. Think, making your own graham crackers, marshmallows and chocolate. It may be healthier to make that stuff from scratch, but when you don't have them that often, it's much easier to buy the store-bought stuff.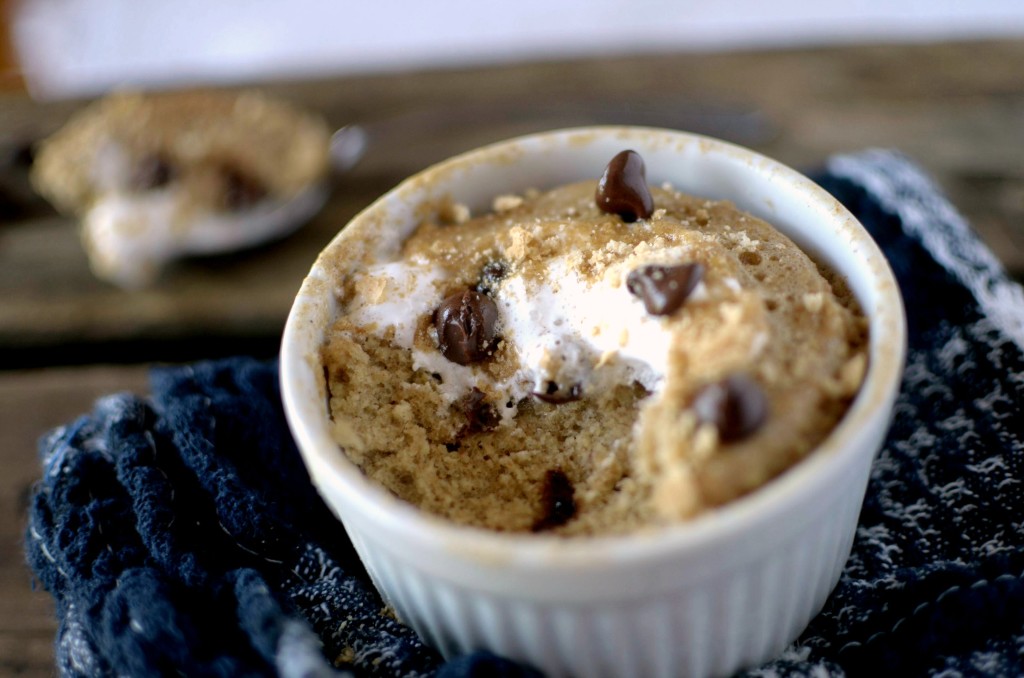 So what do you do when your craving S'mores and you don't have a fire? Make a S'mores Mug cake! It takes even less time that making an actual S'more. You may never want to make a normal S'more again!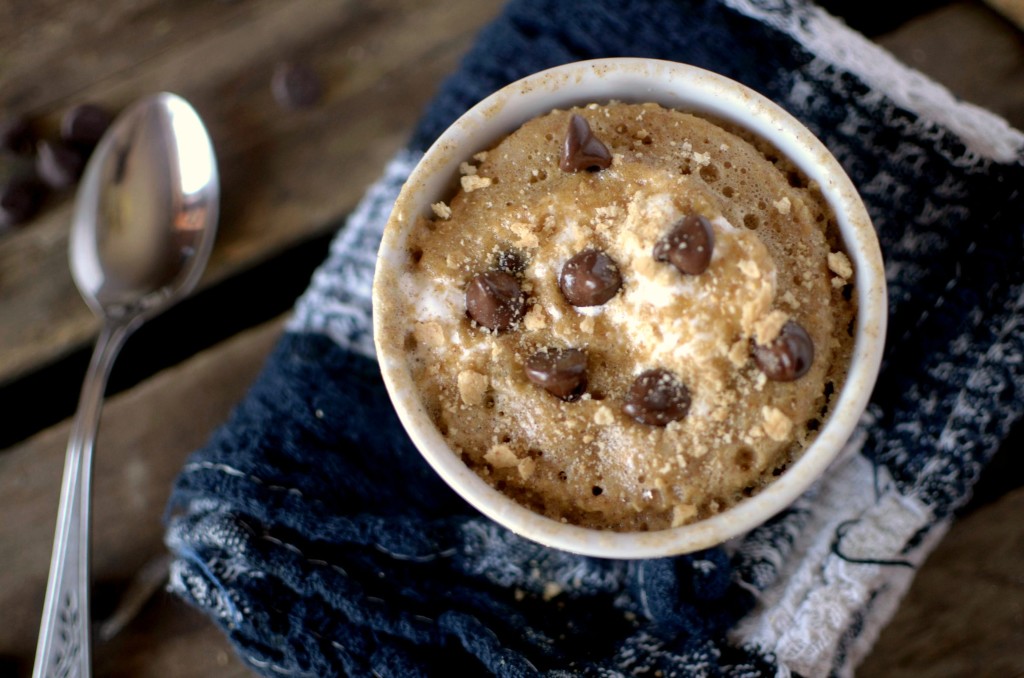 Ingredients
Cake
1/4 cup oat flour
1 Gluten-Free Graham Cracker Sheet, finely crushed (I like this one
1/4 tsp baking powder
1/8 tsp cinnamon
1 egg or flax egg
1/2 tbsp maple syrup
1 tbsp almond milk
Filling
1 tbsp marshmallow fluff
1/2 tbsp chocolate chips
Topping (optional)
chocolate chips
Instructions
Grease a ramekin/mug with oil/butter
Mix all ingredients for cake in a small bowl and spoon 1/2 batter into ramekin/mug
Spoon filling on top of batter and fill with remaining batter
Microwave for 1-1:30 minutes, be careful it doesn't overflow
Top with crumbs and chocolate chips
http://athleticavocado.com/2015/08/30/healthier-smores-mug-cake/
This cake is Gluten-free, Dairy-free and can be vegan
[Tweet "Craving Smores? Make this Healthier Smores Mug Cake that can be made in only 2 minutes! #winning"]
Linking up with Tina Muir and Confessions of a Mother Runner for Meatless Monday!