Make these 4 ingredient Flourless Salted Caramel Chocolate Chip Muffins for an Healthy, easy and delicious breakfast!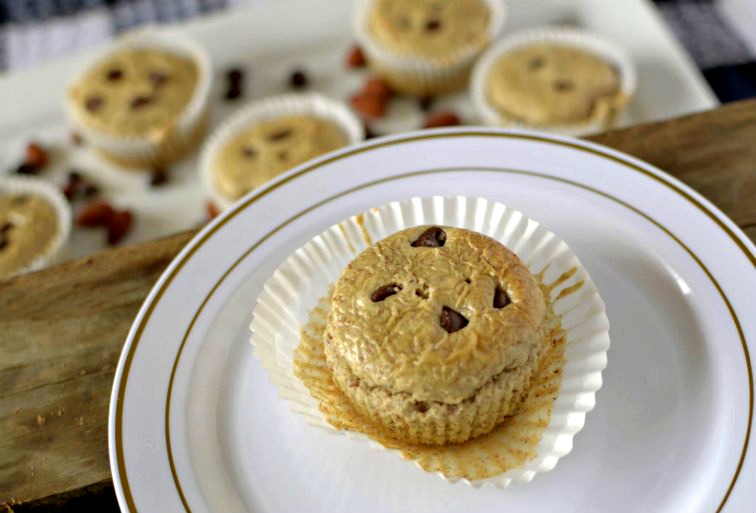 Don't judge me, but I used to have a t-shirt that said "I want Muffin' to do with you." Yea it happened, back in 5th grade when Limited Too was still around and popular. I also had a "Stud Muffin" magnet that I put in my locker. and Oh, I was also obsessed with the popular and kinda creepy "Muffins" video on youtube.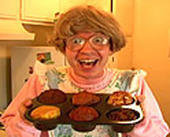 My love for muffins has obviously always been extremely prominent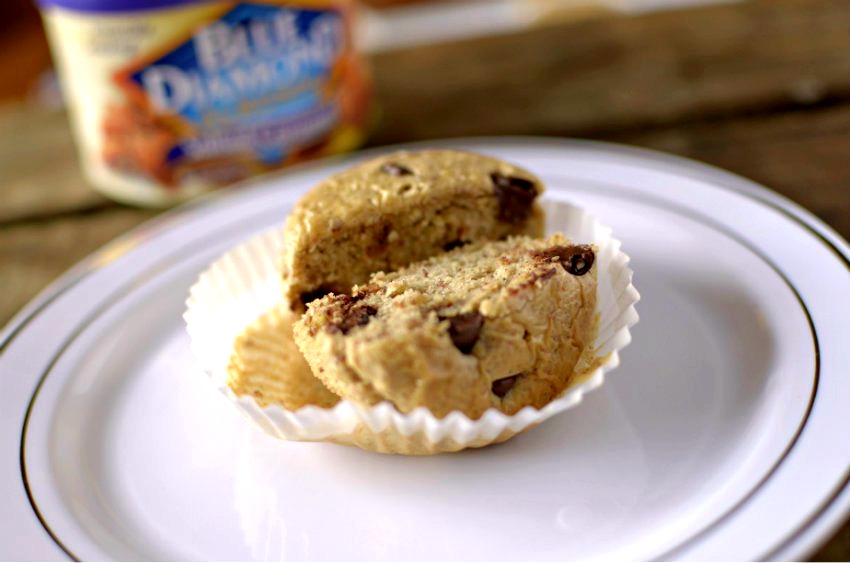 Anyway I think we can all agree that muffins are awesome. But you know what's even more awesome? Muffins made with only 4 ingredients, no flour, one bowl, and no mess, now thats pretty awesome! Our friends at Blue Diamond Almonds sent us Salted Caramel Almonds and Blueberry Almonds this month. So as usual, we were both pretty stoked about the awesome flavor of the both kinds of almonds, but salted caramel anything is our favorite flavor.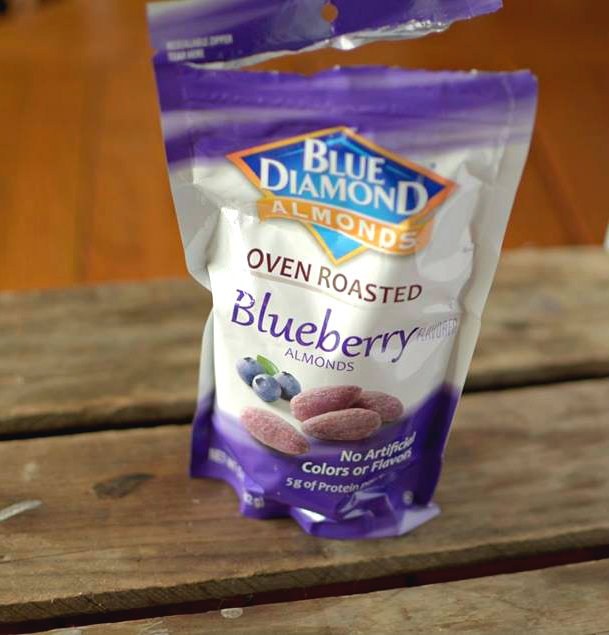 These could not be easier to make so make them. Now.
Flourless Salted Caramel Chocolate Chip Muffins
Ingredients
1 container Salted Caramel Blue Diamond Almonds or about 3/4 cup almonds
1 tsp baking powder
3 eggs, beaten or 3 flax eggs
1/3 cup chocolate chips
Instructions
Preheat oven at 350 degrees and line a muffin pan with muffin liners
Place almonds in a food processor/blender and blend into a butter, about 5 minutes, scraping the sides halfway through
Add in baking powder and eggs to food processor/blender and blend for a minute, mix in chocolate chips and divide batter between 9 muffin liners
Bake for 15 minutes or until done
http://athleticavocado.com/2015/08/16/flourless-salted-caramel-chocolate-chip-muffins/
*use 3 flax eggs for vegan
* Use 3/4 cup almonds if not using salted caramel almonds
This recipe can be paleo, vegan and GF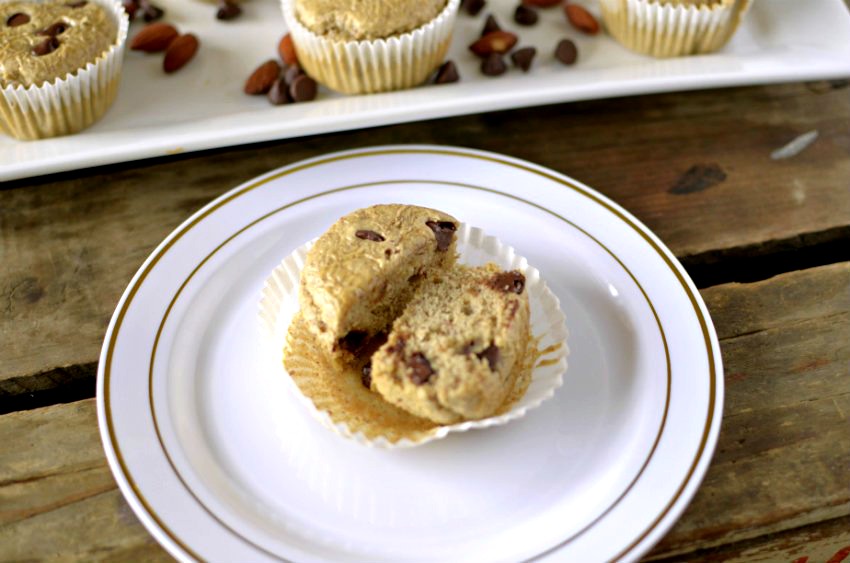 [Tweet "Its hard to believe that these Salted Caramel Chocolate Chip Muffins are Flourless and only 4 ingredients! @bluediamond "]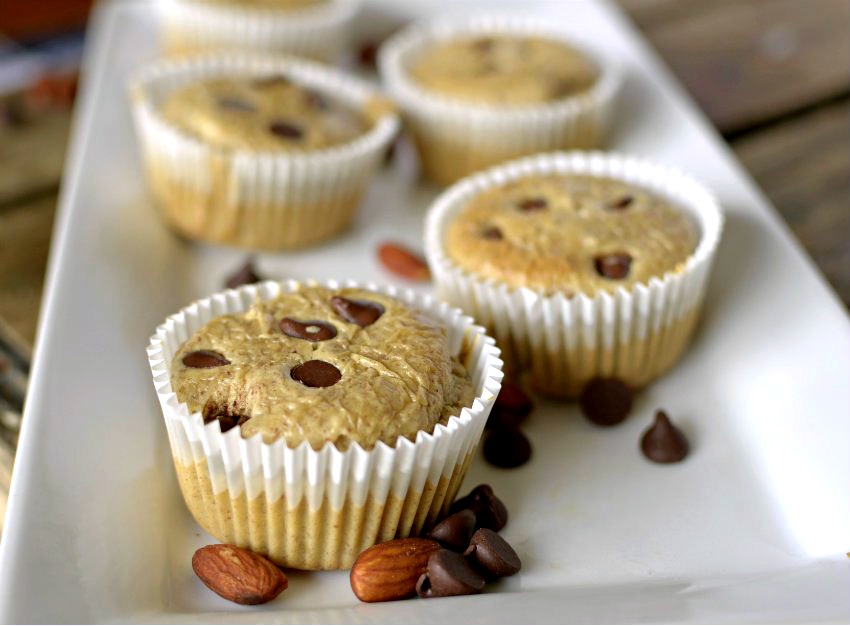 Want More Salted Caramel Recipes???
Pumpkin Salted Caramel Almond Butter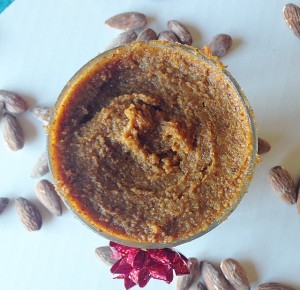 Salted Caramel Cappuccino Mousse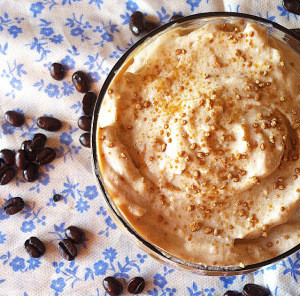 Have you ever seen the Muffin video on youtube?
Linking up with Tina Muir and Confessions of a Mother Runner for Meatless Monday!
Linking up with Sprint to the Table for Strange but Good!