Vegan Hawaiian BBQ Sweet Potato Nachos are a healthy and hearty version of the classic that are perfect for an appetizer, lunch or light dinner!
Before we get to these nachos, let's taco 'bout convenience.
Since I'm a college kid, convenience foods always catch my eye. College doesn't allow for much free time, yet alone time to actually cook a meal. Let's be honest, most convenience food (aka junk food and fast food) is NOT healthy which is why the freshman 15 is so real nowadays. Dear college students, I understand what you're going through, I know how hard it is to balance your time and I know you probably don't want to spend an more than an hour of your day to make food when you can grab it in less than 5 seconds.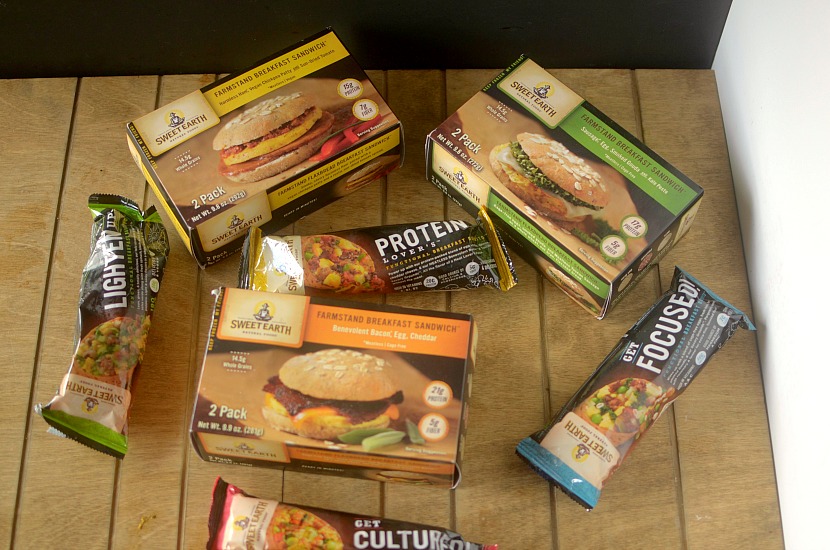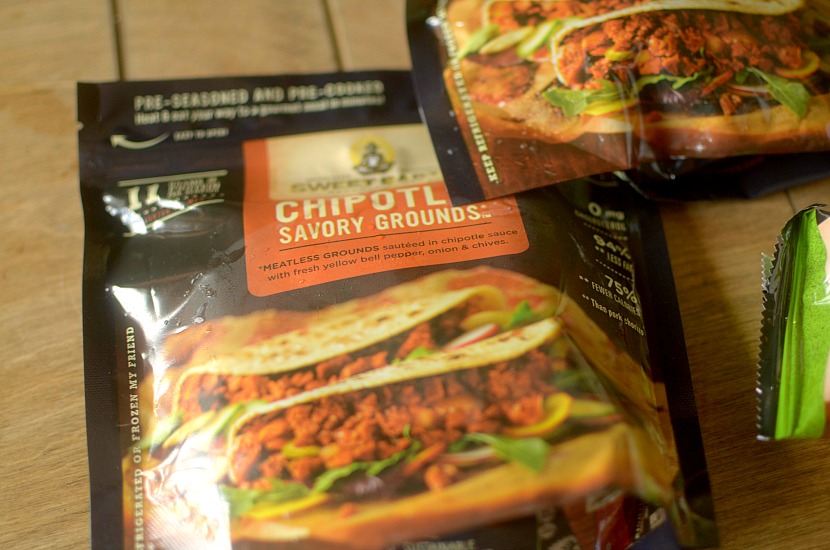 I have some great news for college students and people alike who just don't have time to cook but want to eat healthy, enter: Sweet Earth Natural Foods. Sweet Earth Natural Foods is an awesome company that specializes in convenient, plant-based, organic/non-gmo products such as frozen breakfast sandwiches, burritos and savory meatless grounds, all of which can be stored in a mini fridge and microwaved! The breakfast sandwiches and burritos are my new go-to meals that can be microwaved and made in less than 2 minutes, holla! The savory grounds are a perfect meat substitute for those meatless Mondays and perfect in these sweet potato nachos.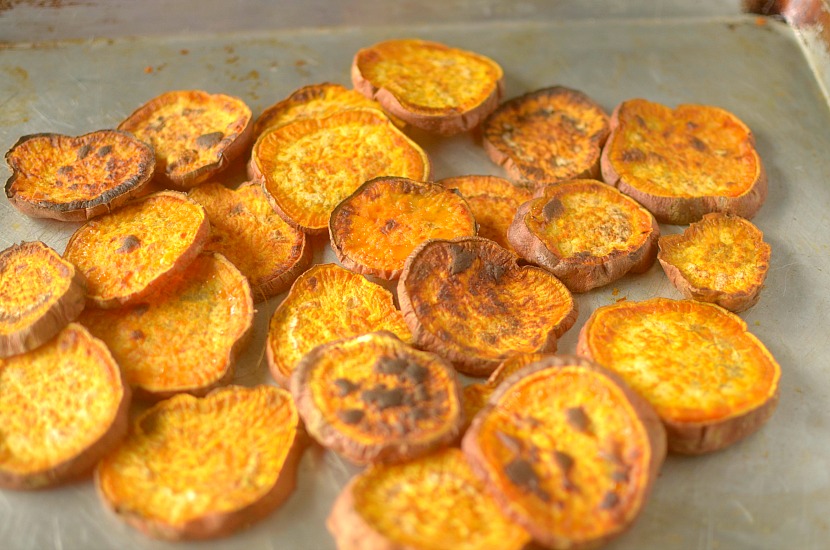 So back to the nachos….These are INCREDIBLE. They are not just any nachos, they are sweet potato nachos! Sweet potatoes take the place of tortilla chips for a healthier but just as tasty, if not tastier version of nachos. These flavor combo of these nachos is also unlike your regular nacho but I think that this Hawaiian BBQ version is insanely delicious and even better. What is Hawaiian BBQ you may ask? It's basically BBQ with added pineapple which makes BBQ like 1000000x better and makes these nachos on-point.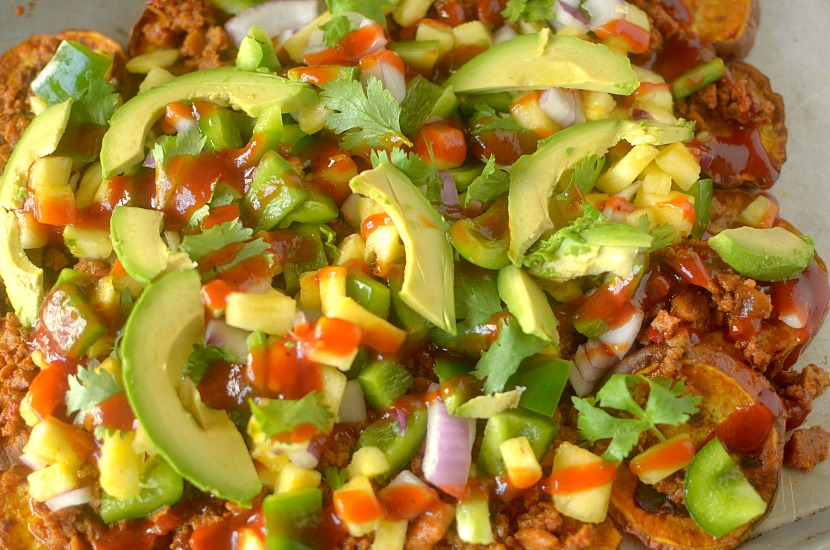 Let's see the hearty ingredients that make up these sweet potato nachos:
Sweet potatoes
Sweet Earth Foods savory barbecue grounds
Pineapple
Bell pepper
Red onion
Lime juice
Cilantro
Avocado
BBQ sauce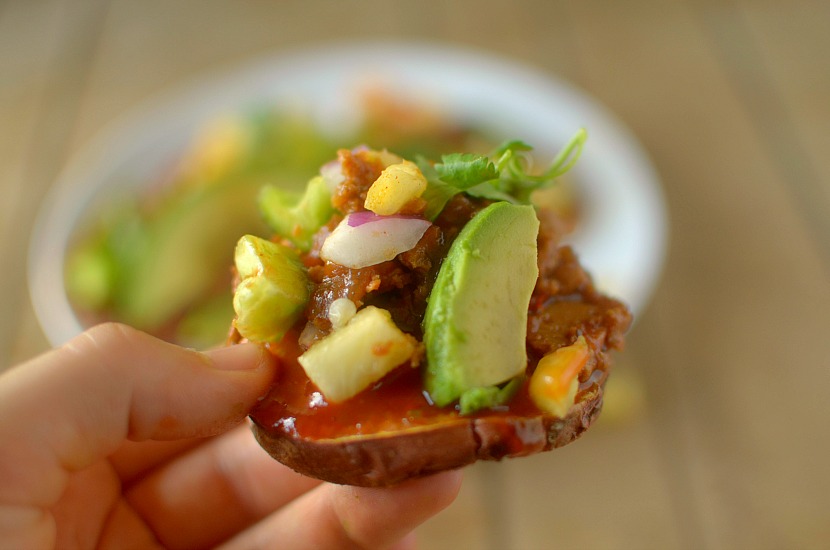 Hawaiian BBQ Sweet Potato Nachos 
These sweet potato nachos are a delicious, filling and healthy version of your favorite appetizer, lunch or light dinner! They are so easy to make and will please everyone who swears that they don't like sweet potatoes. You would never guess that these are good for you! They are also vegan and gluten-free!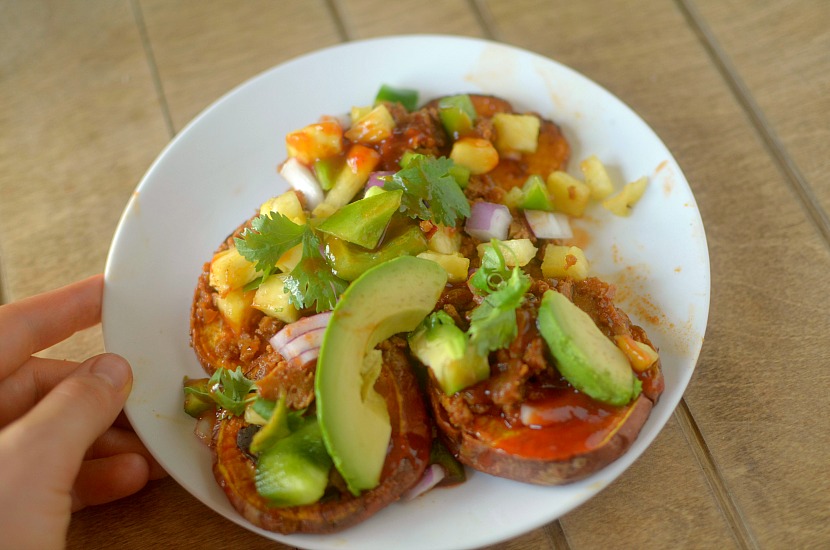 Vegan Hawaiian BBQ Sweet Potato Nachos
Ingredients
2 large sweet potatoes, cut into 1/8" thick slices
1 packet Sweet Earth Barbecue Savory Grounds
1 cup pineapple, finely chopped (can also used canned)
1 green pepper, finely chopped
1 small red onion finely chopped
juice of 1/2 lime
1 bunch cilantro, chopped
1 avocado, sliced thinly
BBQ sauce of choice
Instructions
Preheat oven to 425 degrees and coat a baking sheet with cooking spray
Place sweet potato slices in a large bowl and toss with olive oil then add to baking sheet
Bake for about 10 minutes, flip, then bake for 10 more minutes
Broil on high for 2-4 more minutes or until sweet potatoes get crispy and let cool
Prepare Sweet Earth Savory grounds according to package directions and place on top on sweet potatoes
Add pineapple, pepper, onion and lime juice in a bowl and combine well and add on top of savory grounds
Add cilantro and avocado to nachos then drizzle with BBQ sauce
Enjoy!
http://athleticavocado.com/2016/09/14/vegan-hawaiian-bbq-sweet-potato-nachos/
Method adapted from Slim Sanity and slaw inspired by Savory Nothings
Like This Recipe? Pin For Later!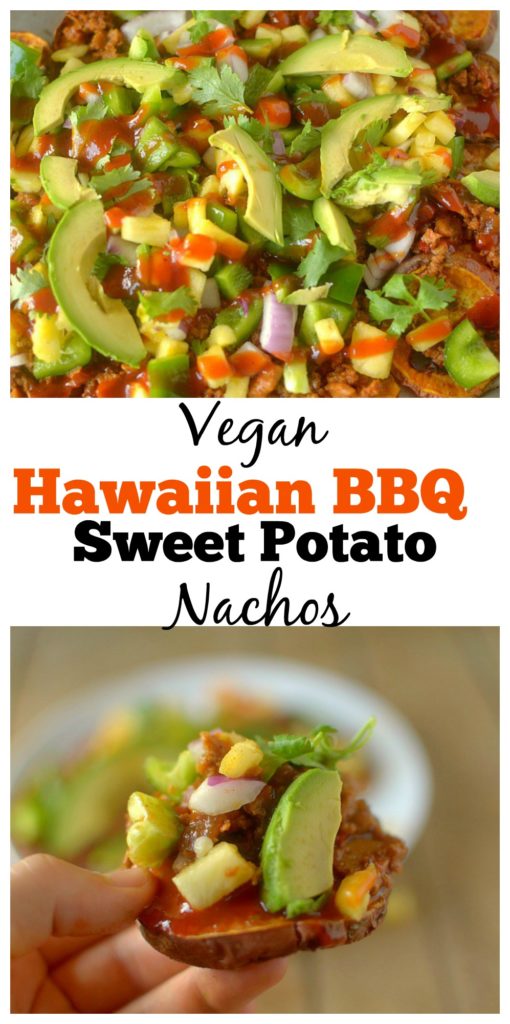 You May Also Like These Recipes!
Pineapple Teriyaki Cauliflower Poppers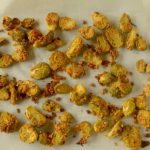 Honey Mustard Pretzel Crusted Brussels Sprouts
---
 Questions of the day!
What's your favorite way to eat sweet potatoes?