Healthy No Bake Peanut Butter Pretzel Granola Bars made with only 5 ingredients. GF, DF and Vegan Friendly! 
*pictures updated 07/25/17*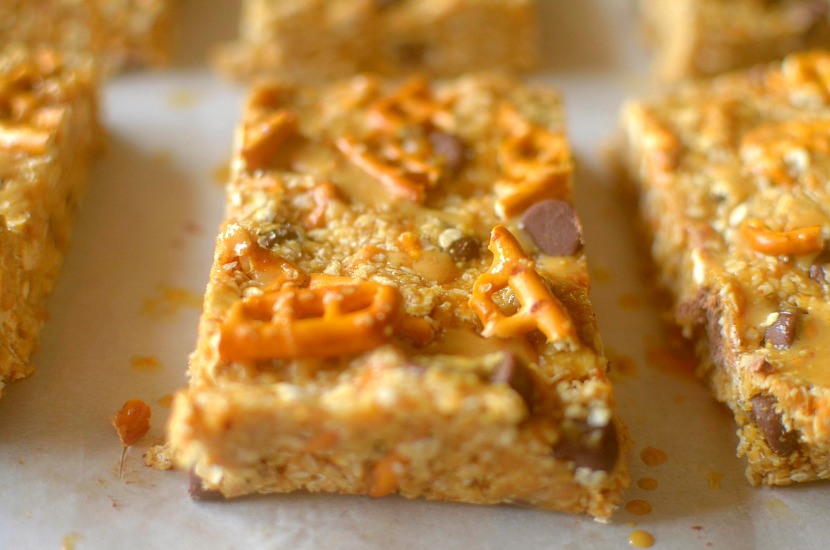 This months Recipe Redux's Theme was:
7-Ingredient (Or Less) Recipes
"It's Income Tax Season, so our brains could use some easy arithmetic; as in seven-ingredient-or-less recipes. Show us the healthy, no-brainer dish you fix for breakfast, lunch or dinner. "
AKA these 5 ingredient granola bars fit the bill for this challenge perfectly!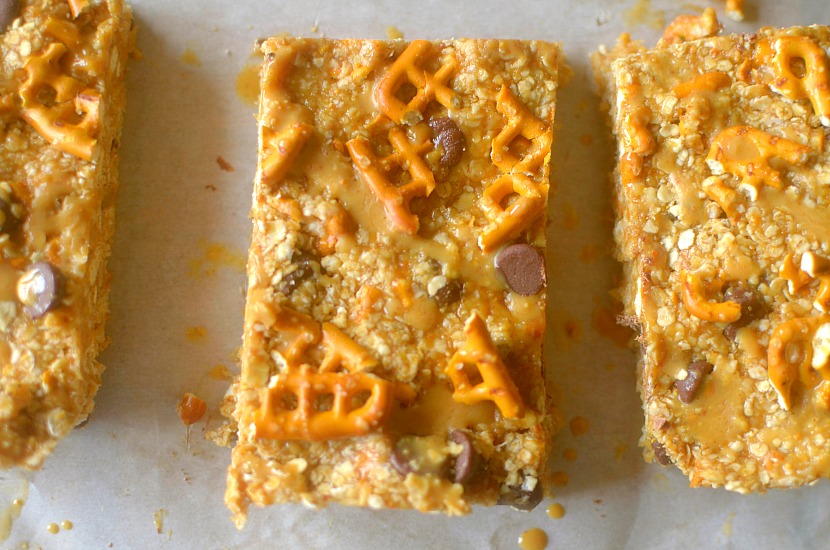 It's pretty easy to get your craving fix if your craving something that's sweet, salty, crunchy, chewy, peanut buttery or chocolatley, but what do you do when your craving all these things? You honor those cravings and make something with all of these flavors in them. We are huge fans of this chocolate, peanut butter and pretzel combo, prime example is here.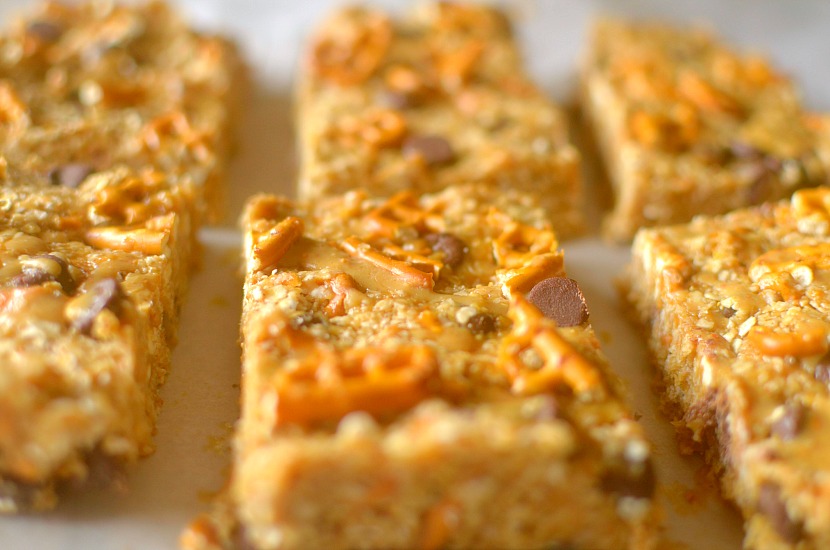 Now these granola bars have ALL the goods:
Sweet from honey
Crunchy and salty from pretzels
Chewy from oats
Peanut Buttery from smooth natural peanut butter
Chocolatley from chocolate chips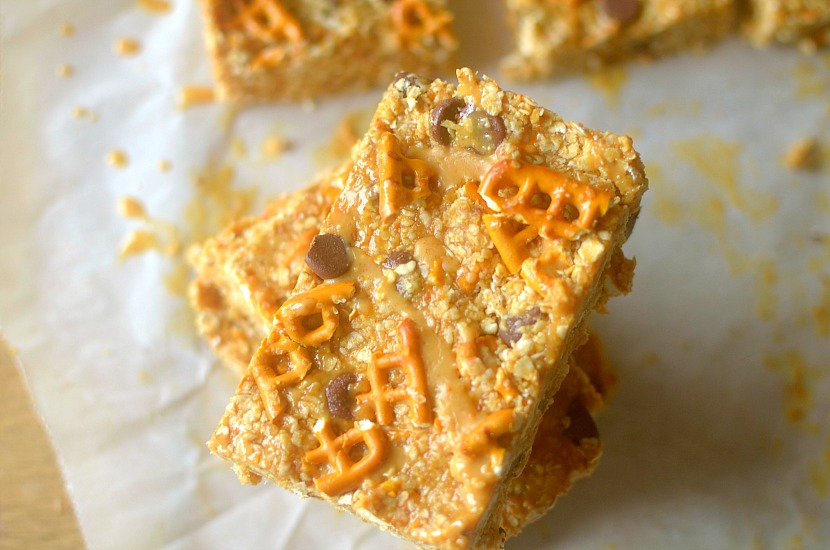 These are such an easy-to-make no bake treat with only 5 ingredients to get your fix. Do I even have to mention that these are actually good for you for you to make them? That's just a plus.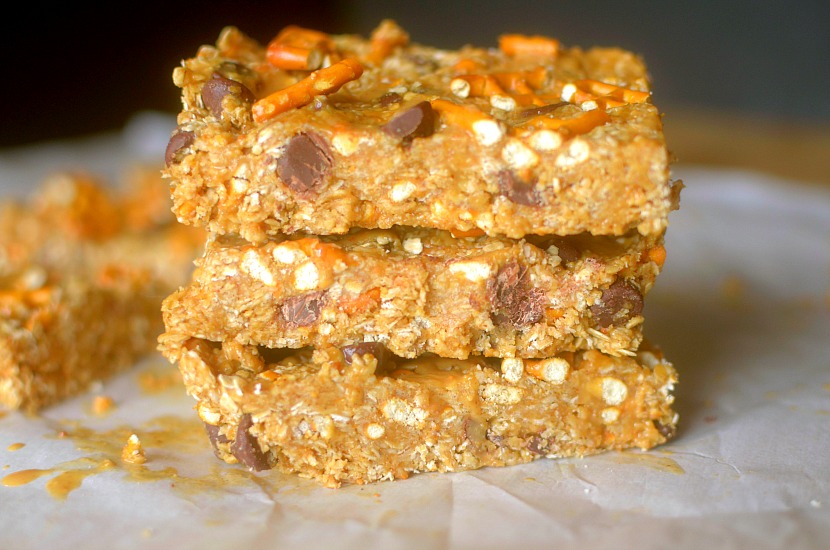 5 Ingredient No-Bake Chocolate Peanut Butter Pretzel Granola Bars
Ingredients
Instructions
Place honey and peanut butter in a small sauce pan over medium heat until mixed well
Mix the rest of the ingredients in a large glass bowl
Stir in honey mixture and combine well
Line a loaf pan or deep dish pan with parchment paper and transfer mixture
Place another sheet of parchment paper on top and press down mixture until firmly packed
Place mixture in a freezer for 1-2 hours until set and cut into bars
http://athleticavocado.com/2016/03/20/5-ingredient-no-bake-peanut-butter-pretzel-granola-bars/
[Tweet "No Bake PB Pretzel Granola Bars YESSSS!"]
Pin For Later!

Want More Healthy Granola Bar Recipes?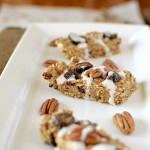 No-Bake Pecan Fig Granola Bars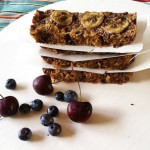 Have you ever tried this glorious combo?

What's your favorite sweet and salty combo?
SaveSave
SaveSave