Easy-to-make, healthy and delicious Banana Split breakfast cookies that taste like that original thing! Also Gluten-free and can be vegan!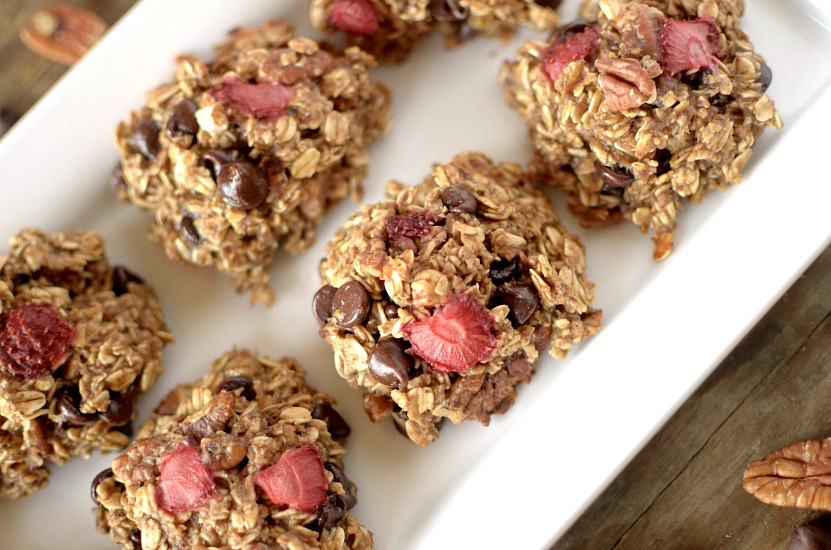 So I have a confession to make…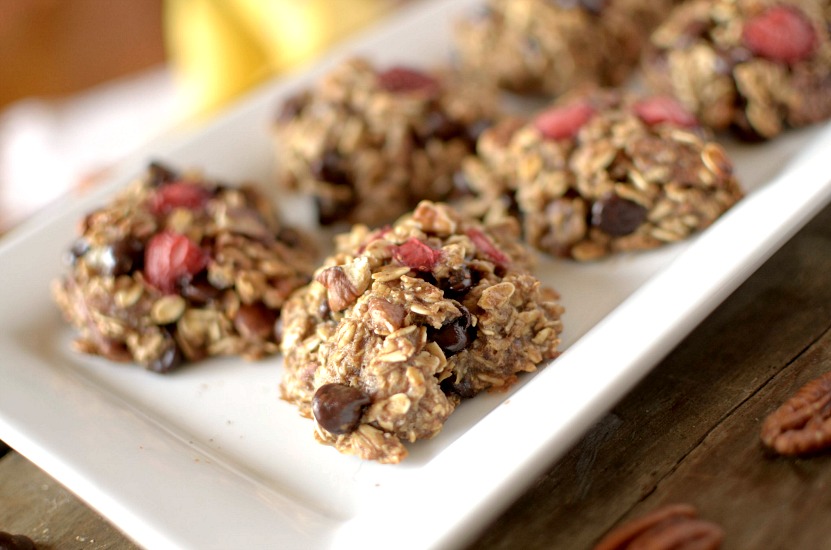 I absolutely love concept of a Banana Split, yet I have actually never had a real banana split, like the ice cream, banana, whipped cream with a cherry on top, you know, the whole sha-bang. I know, I know, I'm pathetic, I blame the different textures for turning me off. I think it has something to do with cold ice cream and a room temperature banana that kind of creep me out. You would think that since I've made Banana Split Oatmeal, Banana Split Breakfast Bowl, Banana Split Wontons and now, Banana Split Breakfast cookies, I would have had an authentic banana split by now.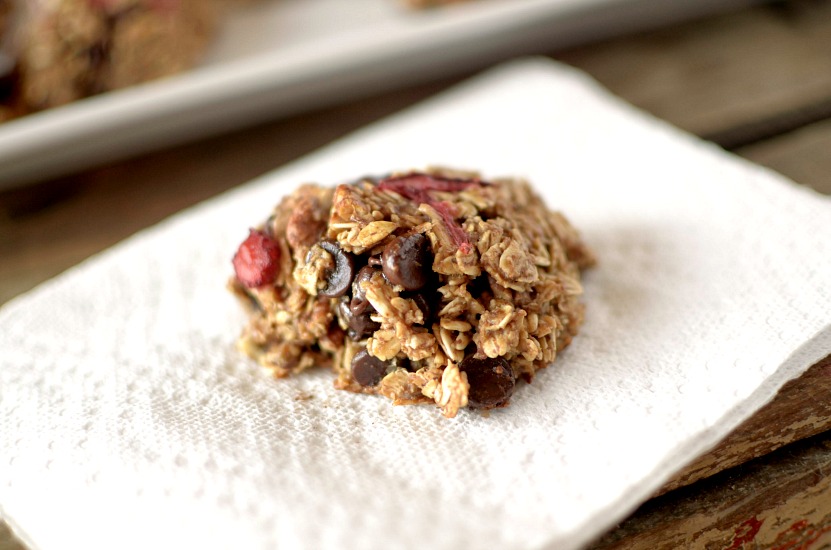 Maybe you'll forgive me after biting into these little strawberry and banana oat cookies studded with pecans and chocolate chips. What I can promise you is that these cookies have all the flavor of the so-called banana split that you can have for breakfast, snack or dessert, or heck, all three!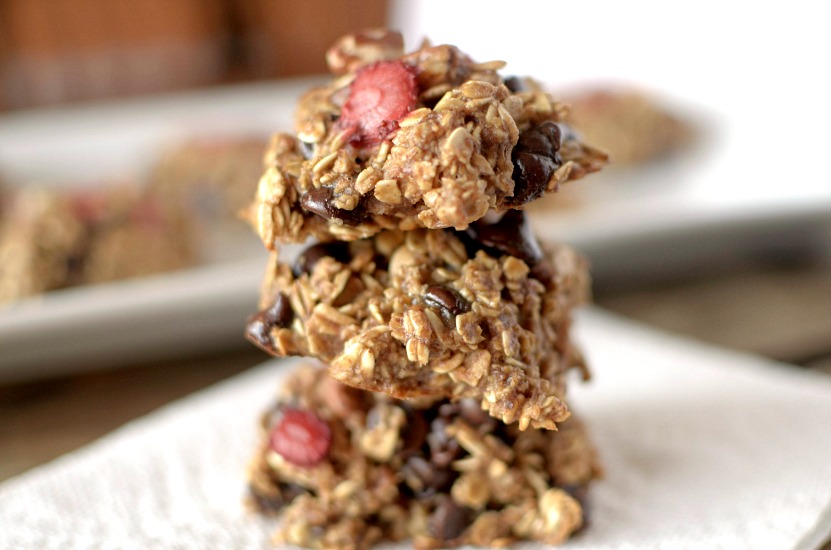 Warning: these are highly addictive, just ask my Dad who ate them all in 2 days!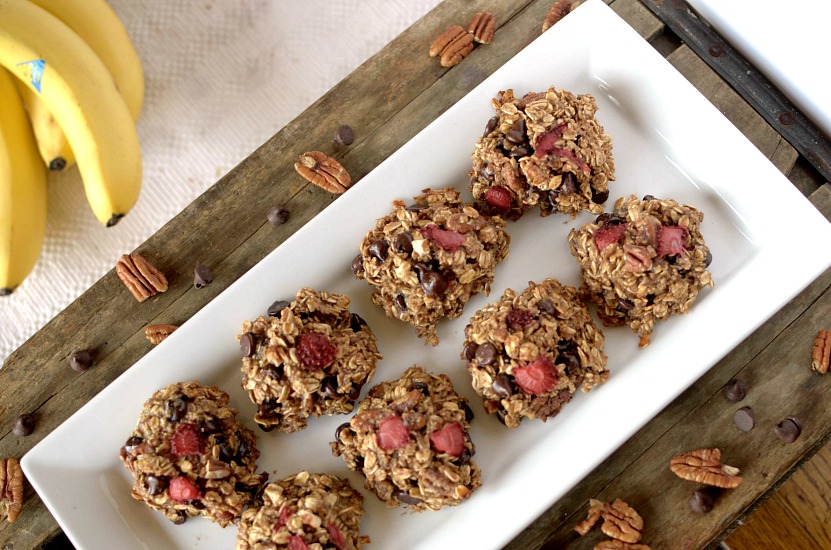 Banana Split Breakfast Cookies
Ingredients
Instructions
Preheat oven at 350 and line a cookie sheet with wax paper
Mix together banana,strawberries, egg, almond butter and maple syrup together in a large bowl
Add in the rest of ingredients and mix well
Spoon into 12-16 cookies and bake for 20 minutes or until done
http://athleticavocado.com/2016/03/13/banana-split-breakfast-cookies/
 Pin for Later!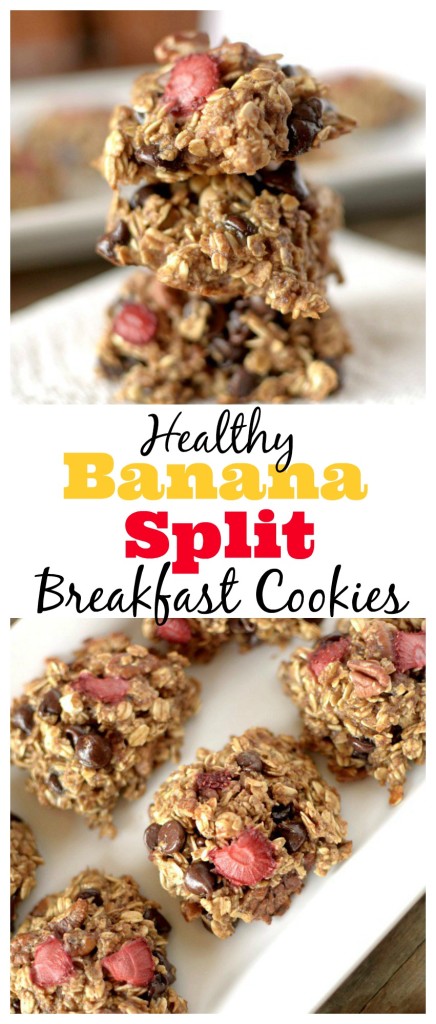 You may also like These Recipes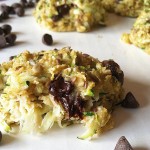 Chocolate Chip Zucchini Breakfast Cookies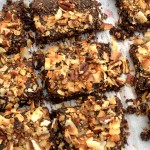 German Chocolate Cake Breakfast Bars
These cookies are gluten-free, dairy-free and can be vegan
What's your favorite kind of breakfast cookies?

Do you have any textural/temperature issues with certain kinds of foods?