These Banana Snickerdoodle Donut Muffins are a delicious and healthy start to your morning with a big cup of coffee! You would never guess that they are paleo and gluten-free!
The only time I like going to the bank is Saturdays. You may wonder why, but after explaining, you will totally understand.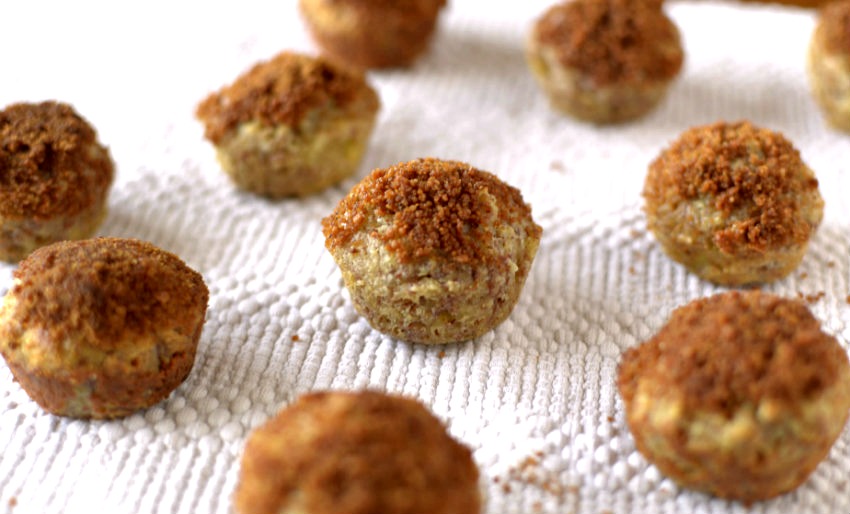 I always associate the bank with donuts because the bank that I go (at home) to always gives out fresh coffee and munchkins on Saturday morning. It's like jammed packed on Saturday's and you literally have to get to the bank right when it opens to be able to grab a munchkin before they are all gone!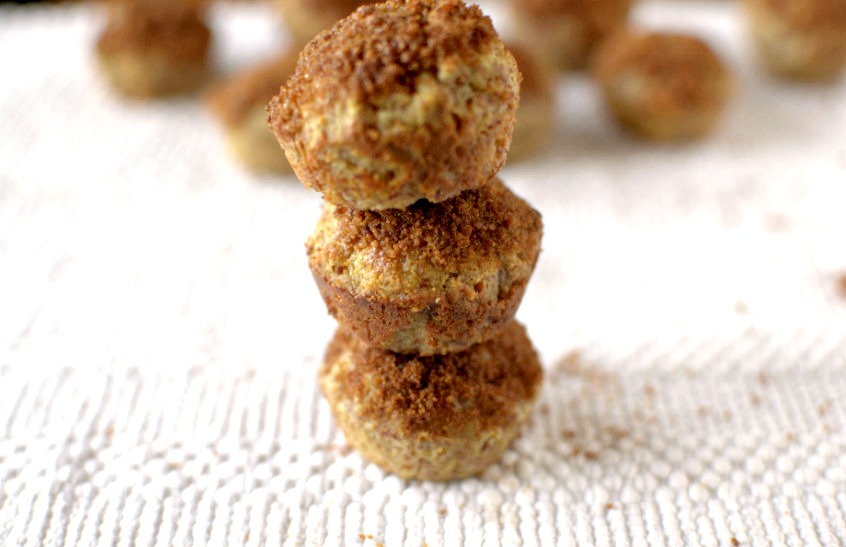 No wonder why my Dad always happily agrees to go to the bank on Saturday, what a smart man.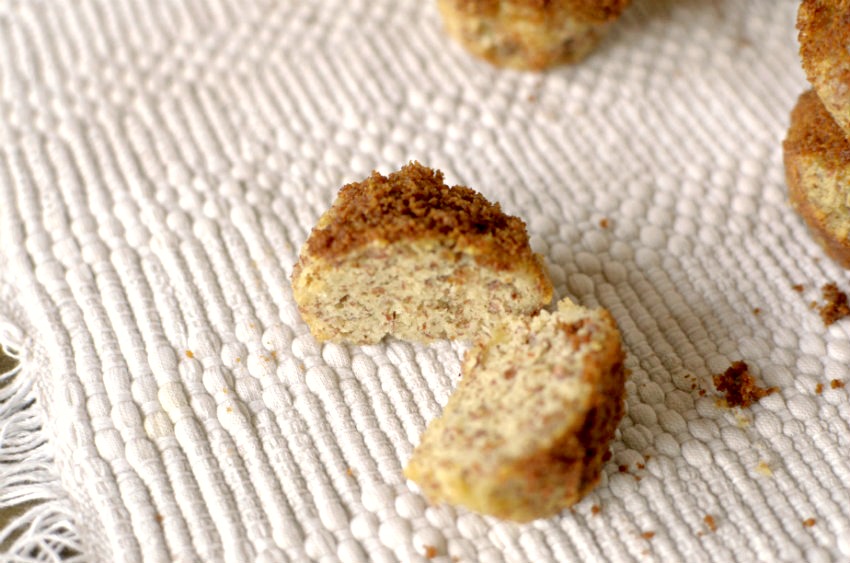 Just thinking about munchkins right now is making me drool. I love when they are freshly warm and coated in cinnamon-sugar, then i dunk them in coffee. You can't have donuts without coffee, it's like peanut butter without jelly. I don't want to be biased, but these are some of the best donut holes I have ever tasted! I can't believe how ridiculously close these taste to Dunkin's Munchkins! These Banana Snickerdoodle Donut Muffins are so fluffy and moist, you would never be able to guess that they are healthy! You may never want to buy donut holes again!
Warning: these are also highly addicting and you may eat them all!
Banana Snickerdoodle Donut Muffins
Ingredients
1 1/2 cups almond flour/meal
1/2 tsp baking powder
2 eggs, beaten or 2 flax eggs
1/2 cup ripe mashed banana
2 tbsp honey or maple syrup
2 tbsp coconut oil
1/2 tsp pure vanilla extract
Cinnamon Sugar Topping
2 tbsp coconut oil, melted
1/4 cup coconut sugar
1/2 tsp cinnamon
Instructions
Preheat oven to 350 and coat a mini muffin pan with cooking spray
Mix together flour and baking powder in a large bowl and set aside
Mix together the rest of the ingredients in a small bowl and add to dry ingredients, mix well
Divide batter between 24 mini muffin cups and bake for 15-20 minutes, or until done
For topping, Place coconut oil in a separate bowl and mix cinnamon sugar in another bowl
Dip muffins in coconut oil and roll in cinnamon sugar
http://athleticavocado.com/2016/03/06/banana-snickerdoodle-donut-muffins/
 You May Also Like These Recipes!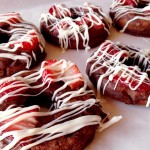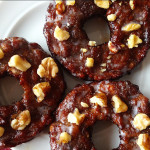 Make Sure you Pin for Later!!!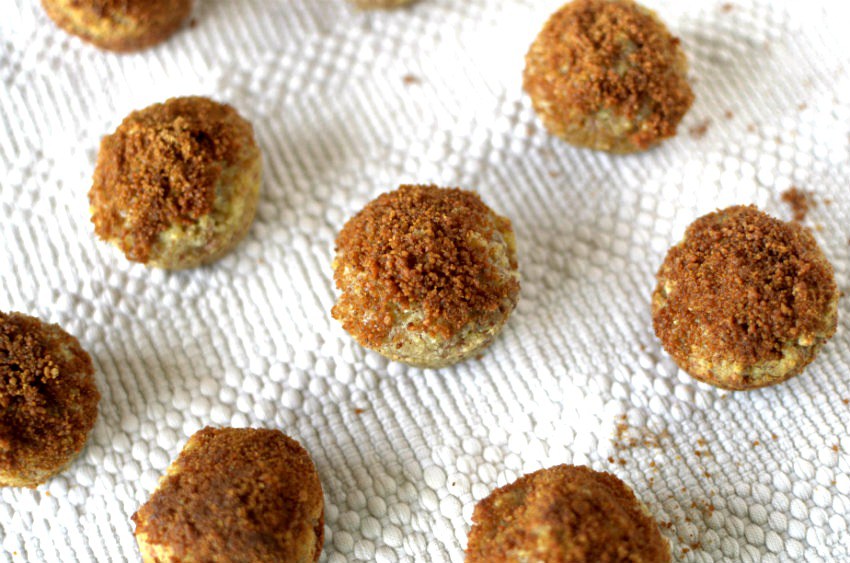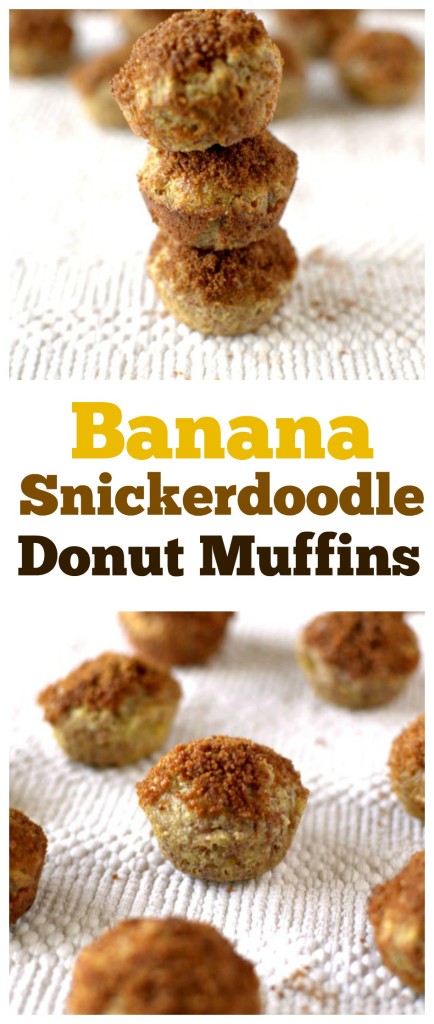 Does your bank ever give out donuts?

What's your favorite flavor of munchkins/donuts?