If you guys have been following this blog long enough, you are well aware of our obsession of making dessert into breakfast.  I mean, who wouldn't want to eat dessert for breakfast?  It's like a dream come true.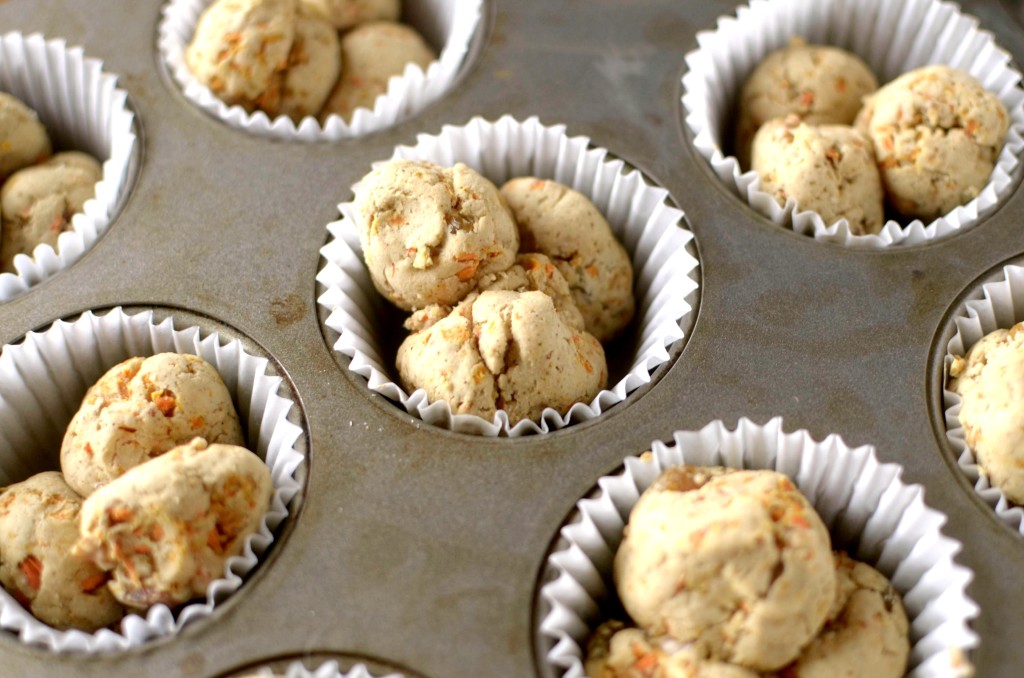 Monkey bread is already like dessert for breakfast, in terms of calories and sugar.  If you don't know monkey bread is, it is super fluffayyyyy rolls with caramel sauce-like goodness that makes me want to eat the whole thing in one sitting!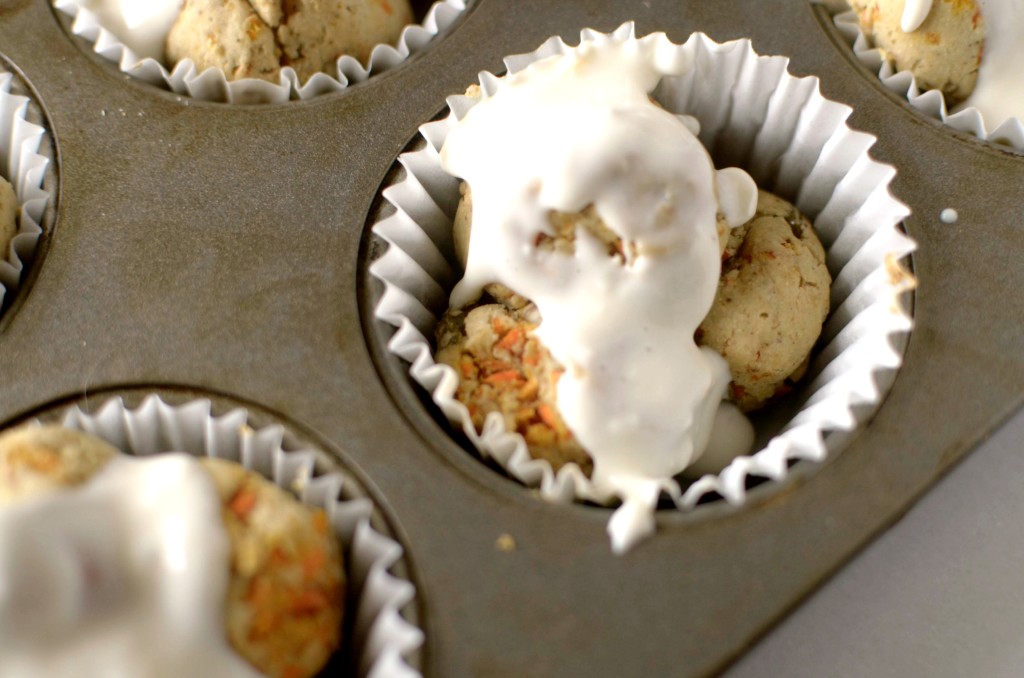 For this reason I (A) made them healthier with all-natural ingredients and limited sugar and (B) made them into muffins for portion control.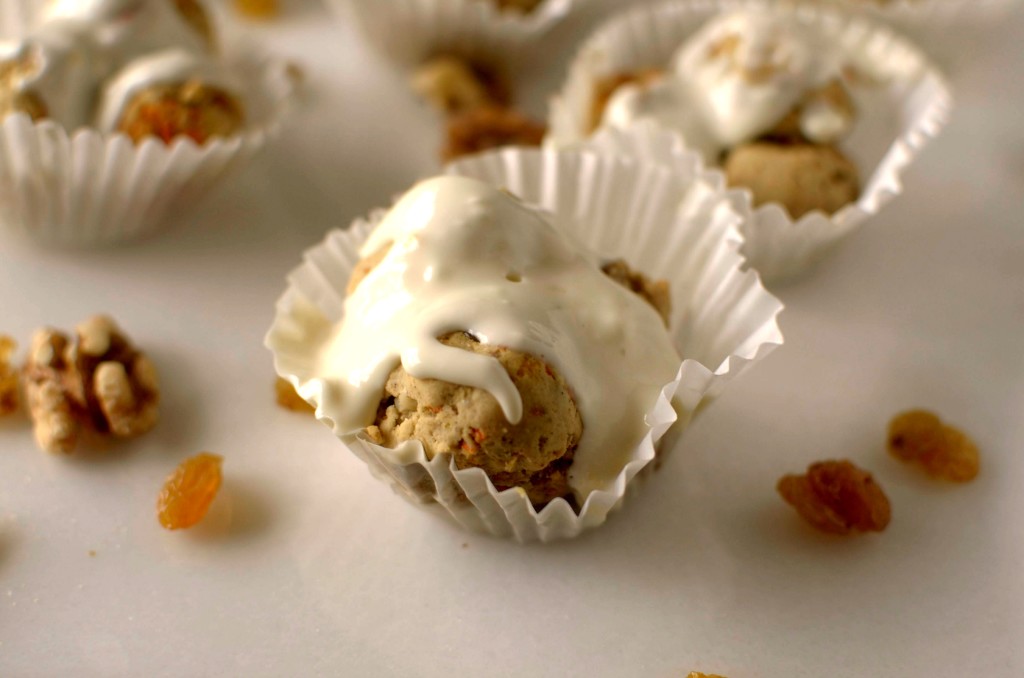 And knowing me, I can't just make plain old monkey bread.  I always have to think outside the box because I like to be difficult.  I was always that kid that would be eating homemade BLTs while everyone was eating pizza at the lunch table.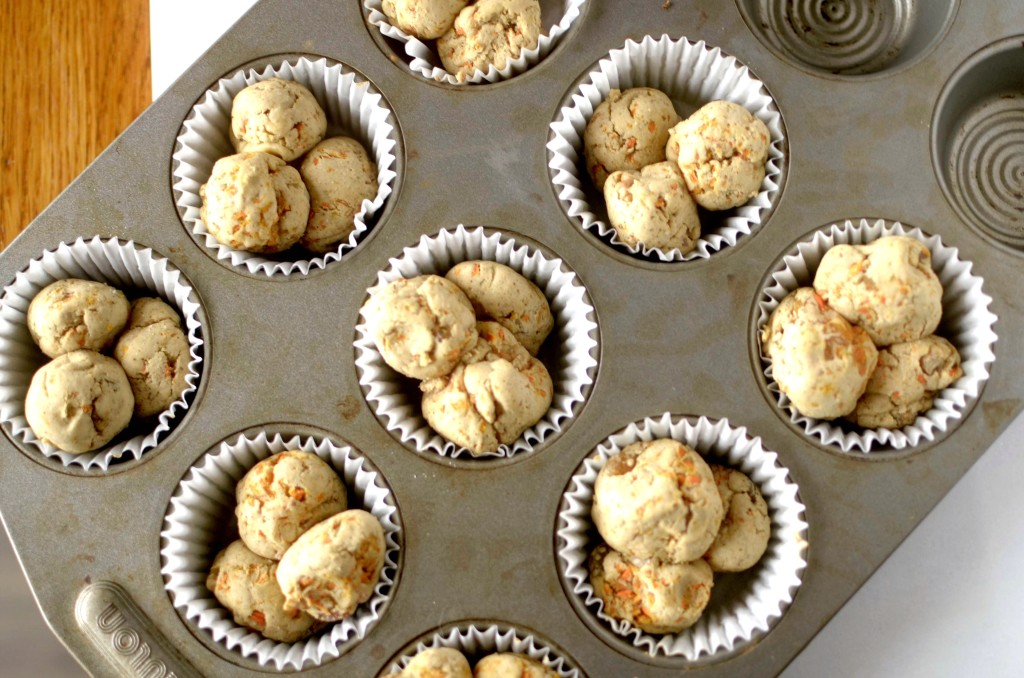 But these Carrot Cake Monkey Bread Muffins aren't difficult,  They are actually extremely easy because I don't have the patience for anything that requires more then 10 minutes. You're welcome for my gold-fish-like attention span.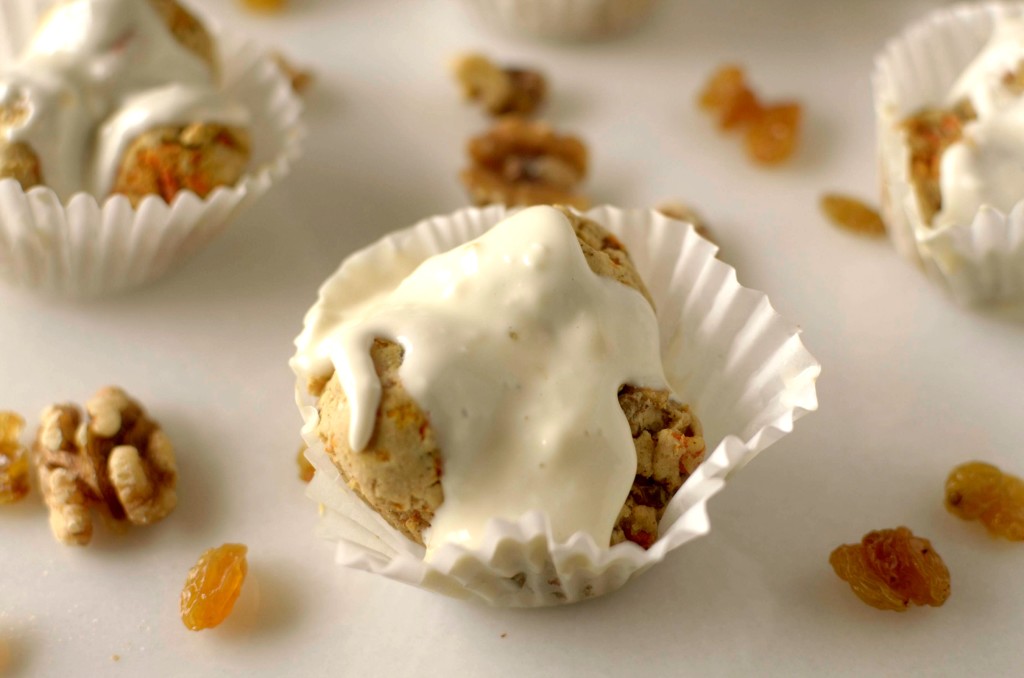 And they taste like carrot cake and monkey bread in one.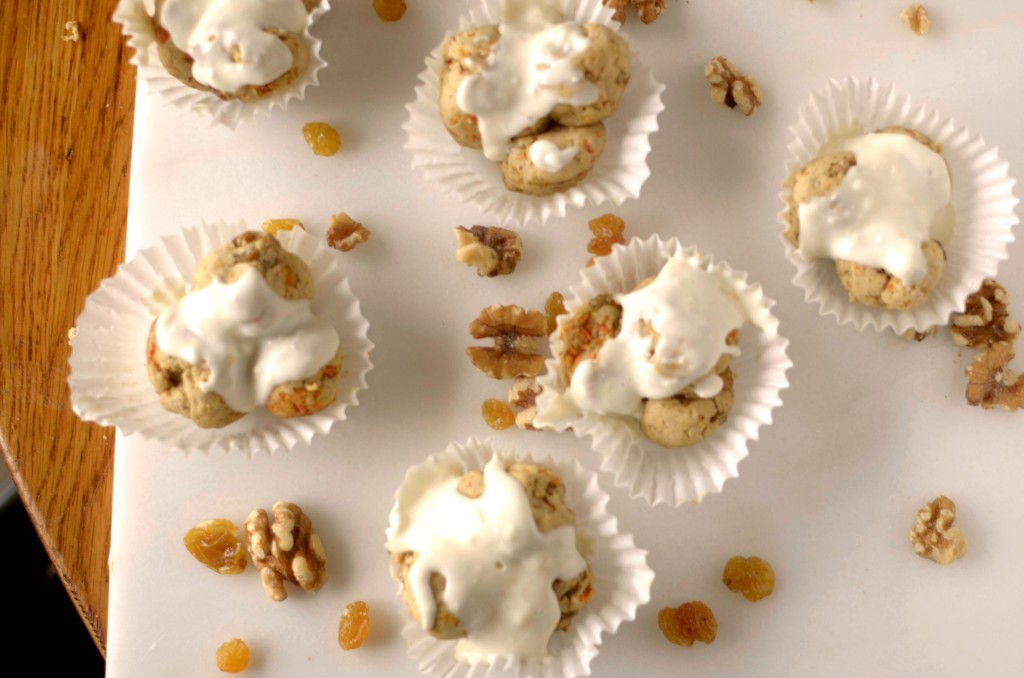 And the thick cream cheese icing oozes all over the warm muffins and makes you cry with happiness (well at least I did).
Paleo Carrot Cake Monkey Bread Muffins
Ingredients
1 1/4 cup cassava flour*
1/4 tsp. baking soda
1/8 tsp. baking powder
1/4 tsp. cinnamon
1/8 tsp. gloves
1/8 tsp. ginger
1/8 tsp. allspice
1 cup grated carrots
3/4 cup coconut milk
2 Tbsp. pure maple syrup
1 Tbsp coconut oil, melted
1/2 cup chopped walnuts
1/2 cup golden raisins
ICING:
1/4 cup cream cheese, coconut cream, or greek yogurt
1 Tbsp. pure maple syrup
1 Tbsp. orange juice
1.8 tsp. vanilla extract
1/2 Tbsp. orange zest
Instructions
Preheat oven to 350 degrees.
Combine first seven ingredients in a large bowl. Add in remaining ingredients and mix well until a dough forms.
Line 9 muffin slots with cupcake liners.
Roll dough into about 27 little dough balls. Stick 3 dough balls together and place in each muffin slot. Repeat with remaining dough balls (should make about 9 total).
Bake for 25 minutes, or until done.
Combine all ingredients for cream cheese glaze, and spoon over muffins.
Enjoy!
*Feel free to sub in regular flour!
http://athleticavocado.com/2016/02/15/paleo-carrot-cake-monkey-bread-muffins/
[Tweet "#paleo Carrot Cake Monkey Bread Muffins with Thick Cream Cheese Icing will make you cry with happiness!"]
Pin for Later!

You may also like These Recipes!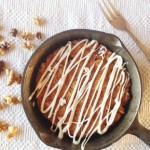 Paleo Skillet Carrot Cake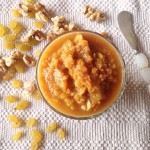 Carrot Cake Fruit Butter
 Carrot cake or money bread, or both!?
Linking up for Strange but Good and Foodie Fridays