This Paleo Gingerbread Coffee Cake is studded with dark chocolate chips and tart dried cranberries to make the best healthy holiday breakfast!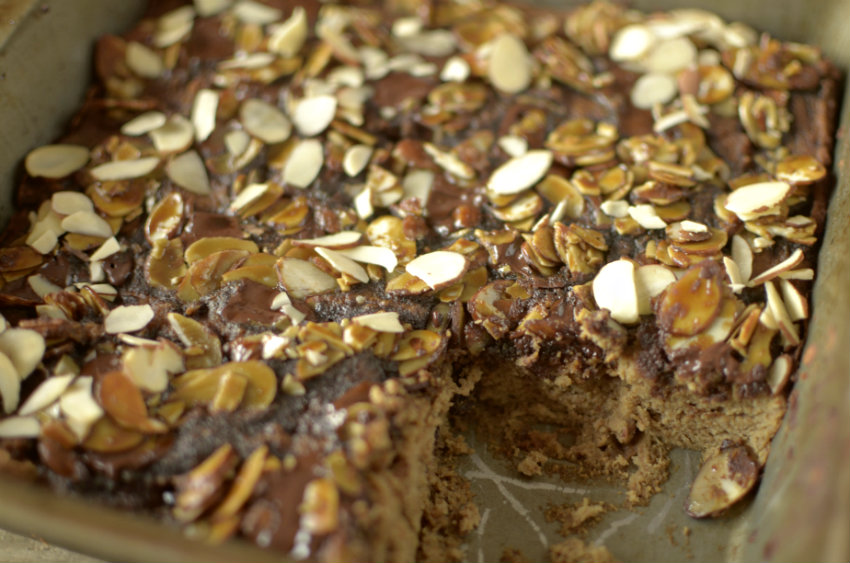 I just realized that the amount of sweet recipes we post on Athletic Avocado outnumber the savory ones like 10 to 1. And I also realized how much of a sweet-tooth we both really are…. #sorrybutactuallynotsorry. I do eat savory meals for dinner and mostly lunch, but I can't help myself with coming up for sweet recipes, that's just where my creativity blossoms. Hence this Dark Chocolate Cranberry Gingerbread Coffee Cake.
Follow my blog with Bloglovin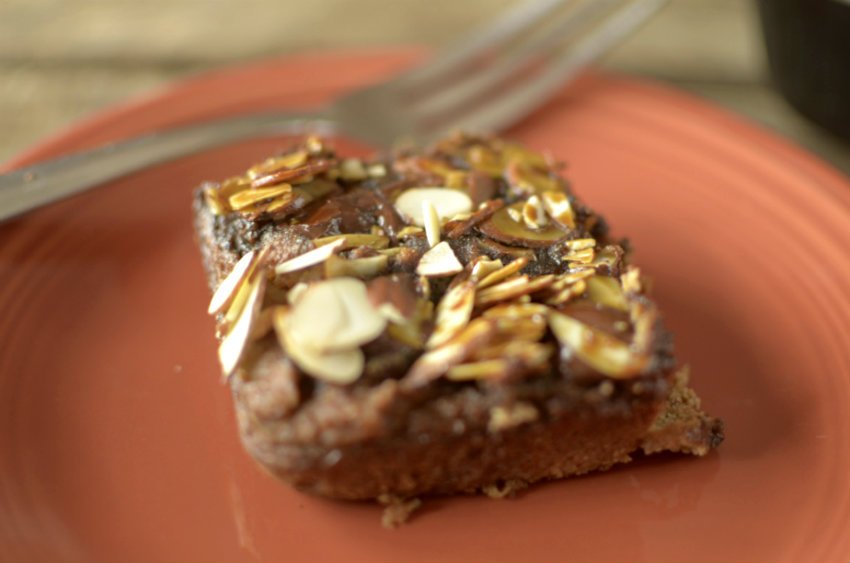 I'm telling you guys, this is one of my proudest moments yet, I don't wanna toot my own horn, but this is literally perfection. I mean, can you go wrong with a moist gingerbread cake studded with dark chocolate chunks and tart cranberries and topped with a almond-molasses streusel and more chocolate! If you like gingerbread, you will fall in love with this coffee cake, so much so that your gonna wanna marry it (is that even legal? #whocares ).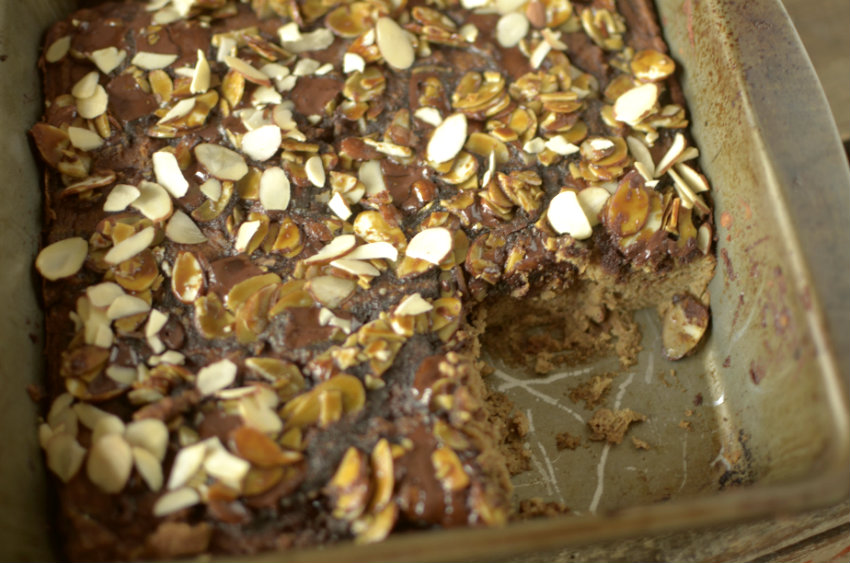 This is the perfect holiday treat, and no, I'm not gonna specify if this is a dessert, breakfast or snack, that's up to you to decide. A big piece of this along with a hot beverage of choice (COFFEE!) is where it's at.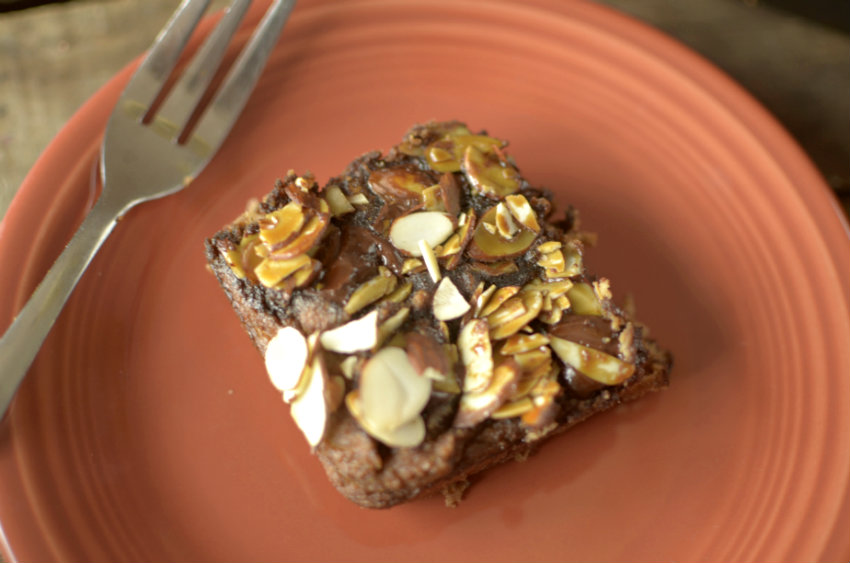 It also doesn't hurt that these are completely healthy, paleo, gluten-free, dairy-free and can also be vegan!
Ingredients
1/2 cup + 2 tbsp coconut flour
1/2 tsp baking soda
1 tsp ground cinnamon
1/2 tsp ground cloves
1/2 tsp nutmeg
3 eggs, beaten (can sub in 3 flax/chia eggs)
3 tbsp molasses
1 cup unsweetened almond milk
1/2 tsp vanilla extract
1/2 cup dried cranberries
1/4 cup dark chocolate chunks/chips
Topping
1/2 cup sliced almonds
2 tbsp molasses
2 tbsp dark chocolate chunks/chips
Instructions
Preheat oven to 350 and grease a square cake pan with oil/butter
Combine flour and spices in a large bowl
Combine eggs, molasses, milk and vanilla in a small bowl and add to dry ingredients, mix well
Add in cranberries and chips, mix well
Spread cake batter in pan and combine topping ingredients in a small bowl
Sprinkle topping on cake evenly and bake for 25-30 minutes or until done
http://athleticavocado.com/2015/12/04/paleo-cranberry-dark-chocolate-gingerbread-coffee-cake/
[Tweet "You need this #healthy Cranberry Dark Chocolate Gingerbread Coffee Cake in your life!"]
Pin for Later!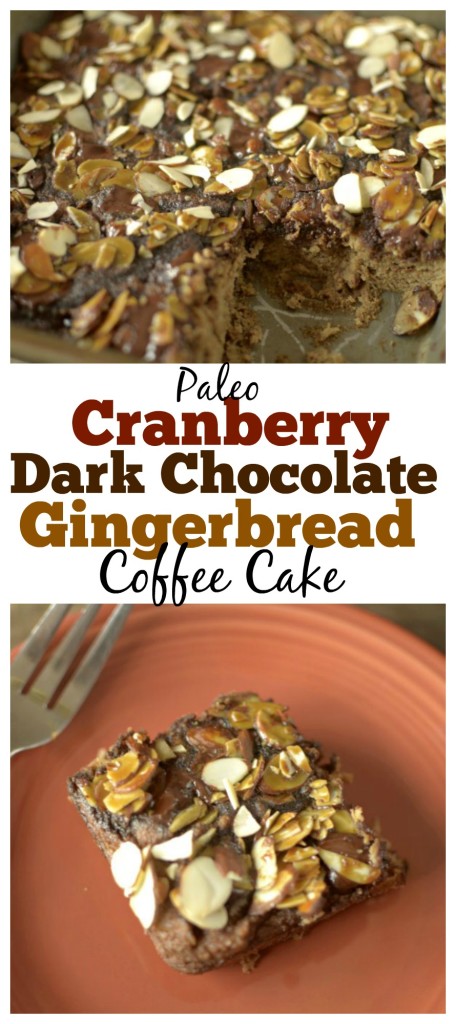 Are you a fan of gingerbread?

Do you like making sweet or savory recipes better?
Linking up with Laura for Strange but Good!