Looking for a healthy breakfast option that you can grab and go? Make these Healthy Oatmeal Raisin French Toast Muffins!
You know those days when you set your alarm to wake up super early so you can have enough time in the morning but the alarm doesn't happen to go off?  Or your such a heavy sleeper that not even the loudest of alarms in the world won't wake you up?  Welcome to my world.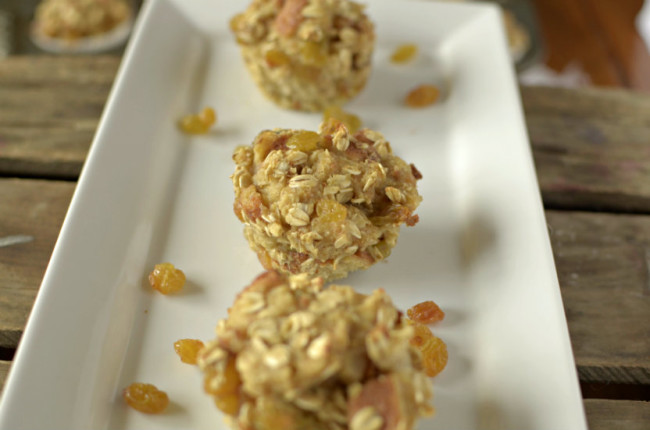 I like waking up to not have to rush at the door but at the same time I really like sleeping so the struggle is real.  I'm a fan of making a nice satisfying breakfast before leaving the door so I can feel energized for the day ahead but the chances of that happening are super slim.  Because of my heavy-sleeper genes I got from my dad, I need to make sure I have healthy breakfast options that I can eat on the go because if not, I'll be a hungry monster.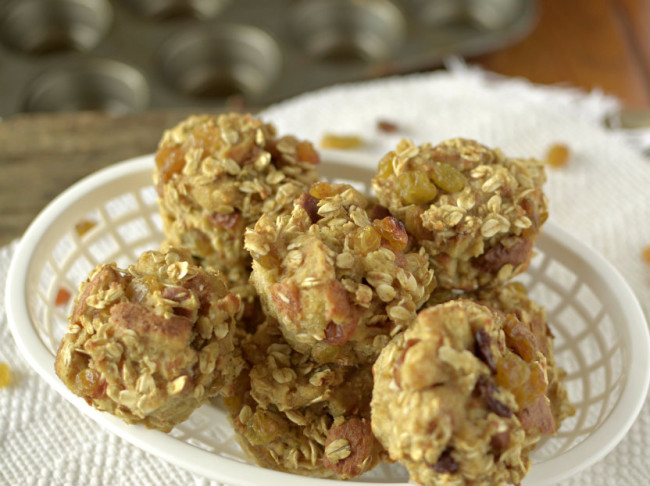 Don't get me wrong, I would love to make french toast for breakfast every morning but its just not possible.  So I had an idea of making french toast muffins, the great taste of french toast that can be grabbed right before heading out the door.  If you make it in advance and keep them in the freezer, your life will be right on track.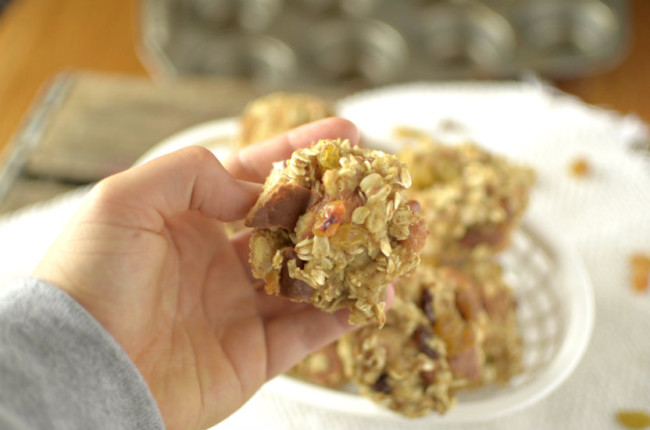 These muffins literally took me 5 minutes to prep and I had all the ingredients on hand and I'm sure you do to.  And like any great food blogger, I wanted to make an innovative flavor that would want me to get out of bed asap.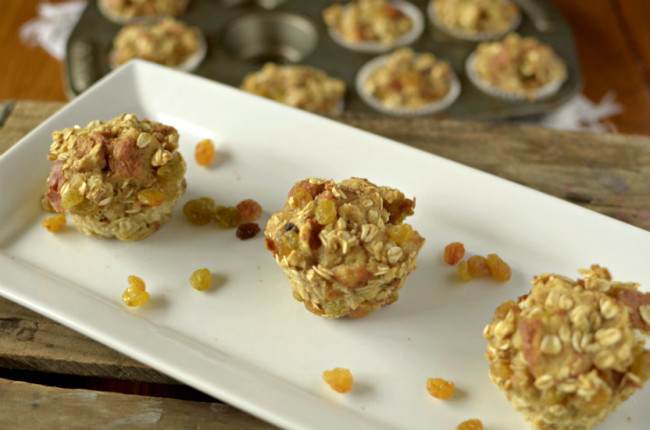 Who knew that oatmeal raisin cookies and french toast went so well together?
Oatmeal Raisin Cookie French Toast Cups
Ingredients
10 slices bread, cubed (gluten-free if needed)
2 cups oats (gluten-free if needed)
4 eggs, beaten
1 cup almond milk
1/2 cup applesauce
1/4 cup pure maple syrup
1/2 tsp. pure vanilla extract
1/2 tsp. cinnamon
1 1/2 cup raisins
Instructions
Preheat oven to 350 degrees.
Beat eggs, milk, applesauce, maple syrup, vanilla and cinnamon in a large bowl.
Mix in bread, oats and raisins and combine well.
Place muffin liners in muffins tins and spoon on mixture into 12 slots.
Bake for 20 minutes, or until done.
http://athleticavocado.com/2015/09/20/oatmeal-raisin-french-toast-muffins/
*can use flax egg if vegan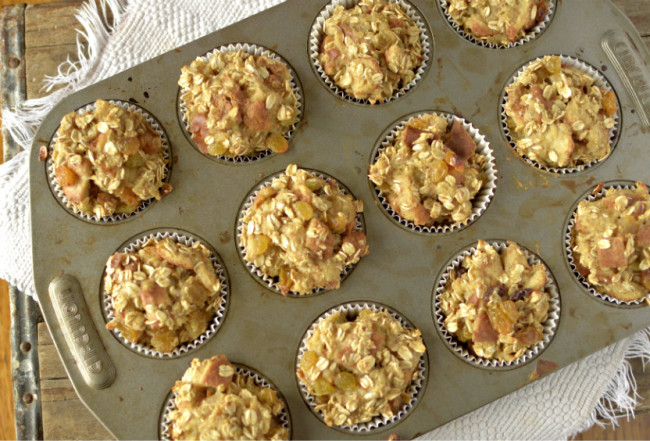 [Tweet "These #healthy Oatmeal Raisin Cookie French Toast Muffins are the perfect make ahead breakfast!"]
Linking up with Confessions of a Mother Runner and Tina Muir for Meatless Monday!