Looking for an easy and quick dinner that your family will love? Make these Healthy Spicy Bruschetta Stuffed Zucchini Boats!
Fact:  I love all things about zucchini.  I actually used to grow it a few years ago but lets just say that gardening wasn't my forte.  Of course I loved the plethora of zucchini and other veggies we had in stock, but the bugs were the death of me.  I'm terrified of all things with multiple legs and I'm that girl that will scream when I see one on my shoe (yep, that girl).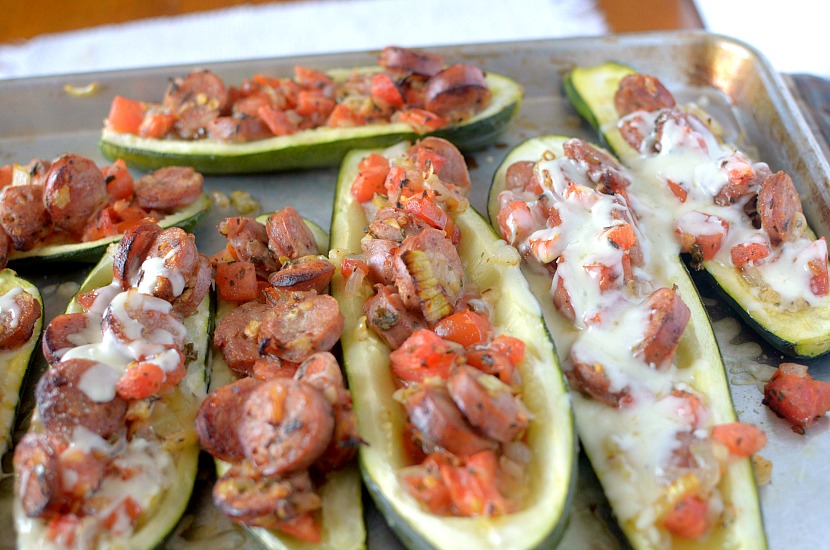 Every time I went in the garden I wore long-sleeve shirt , long pants, a hat and glove just to make sure none of the creepy-crawlers went on my skin.  But honestly, is there anyone that actually likes bugs?  If people like bugs, its equivalent to someone who's favorite color is beige, am I right (yes I am).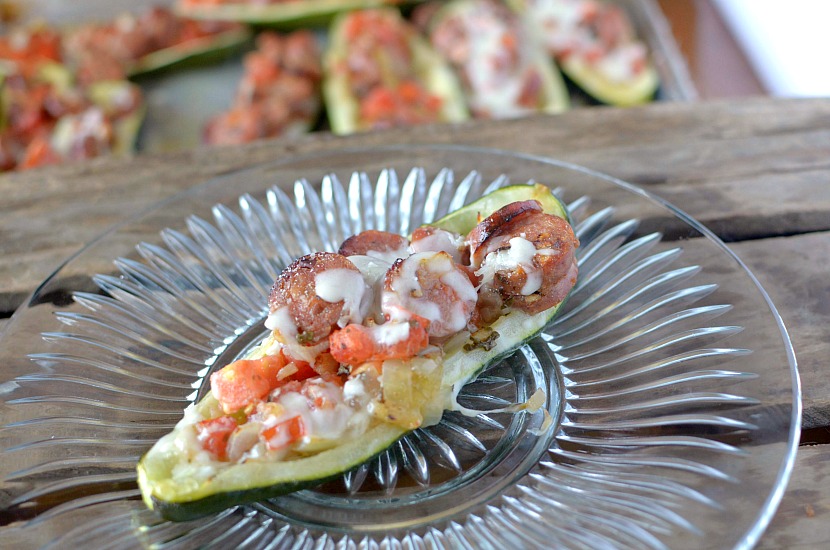 Getting back to the zucchini part,  I love it so much and its probably one of my top favorite veggies.  When one of my coworkers brought in 3 giant zucchini along with tons of juicy organic tomatoes from her garden, I was overjoyed to say the least.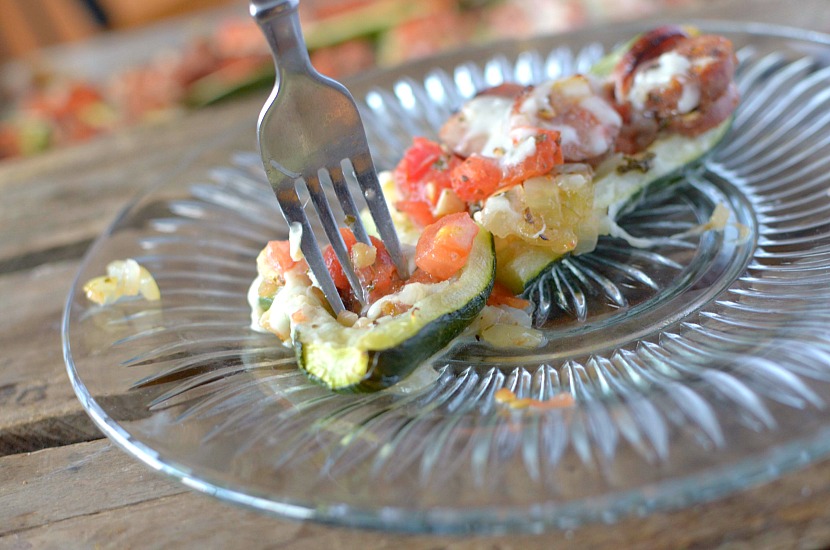 I celebrated this wonderful gift by making these incredible Bruschetta Stuffed Zucchini Boats for dinner, and a celebration it t'was.  Spicy Bruschetta + Sausage + Zucchini = Perfect late summer dinner!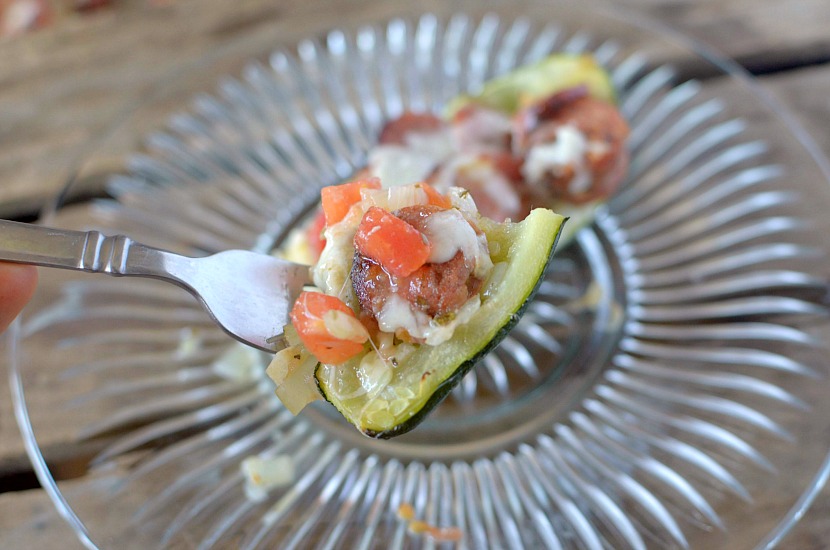 Spicy Bruschetta Stuffed Zucchini Boats (makes 6 servings)
Ingredients
3 zucchini, sliced in half
4 sausage links, sliced (can be vegan sausages)
1 onion, finely chopped
2 cloves garlic, finely chopped
1 large tomato, finely chopped
1/4 cup fresh basil or 2 Tbsp. dried basil
1/4 tsp. red pepper flakes
shredded mozeralla cheese, optional
Instructions
Preheat oven to 350 degrees.
Drizzle zucchini halves with olive oil and place on a cooking sheet. Bake for 20 minutes, or until the middles are soft.
While zucchini is in oven, place a skillet coated with cooking spray on medium heat. Add sausage, onions, and garlic. Let cook for about 10 minutes, stirring occasionally.
Combine sausage, onion and garlic with chopped tomatoes, basil and red pepper flakes. Mix well.
Scoop out the middle of the zucchini halves to create a hollow center. Add in filling and top with cheese if desired.
Bake for 20 minutes.
http://athleticavocado.com/2015/09/01/spicy-bruschetta-stuffed-zucchini-boats/
*to make these vegan, use a vegan sausage alternative and cheese alternative*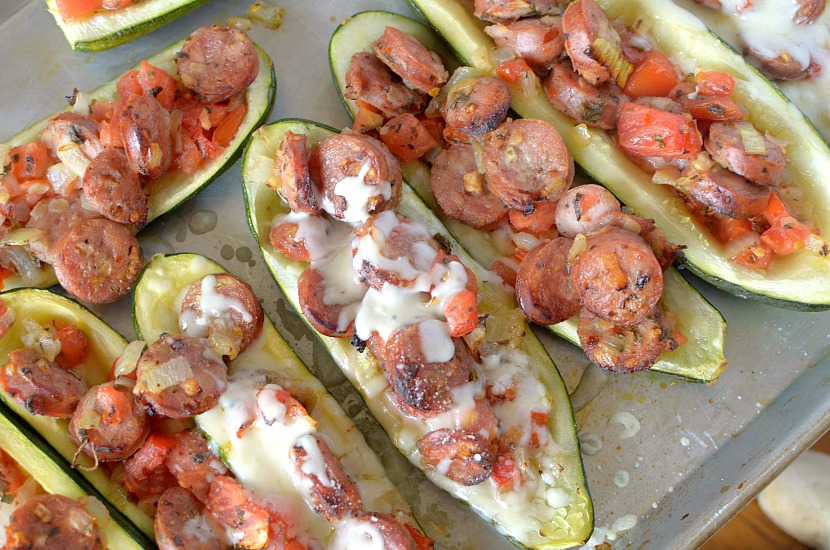 [Tweet "Spicy Bruschetta Zucchini Boats are the perfect late-summer dinner!"]
 Looking for more Healthy and Quick Dinner Recipes?  Check these out: