Its hard to believe that these Toasted Coconut Pecan Streusel Muffins are gluten-free, dairy-free, refined sugar-free and super healthy for you!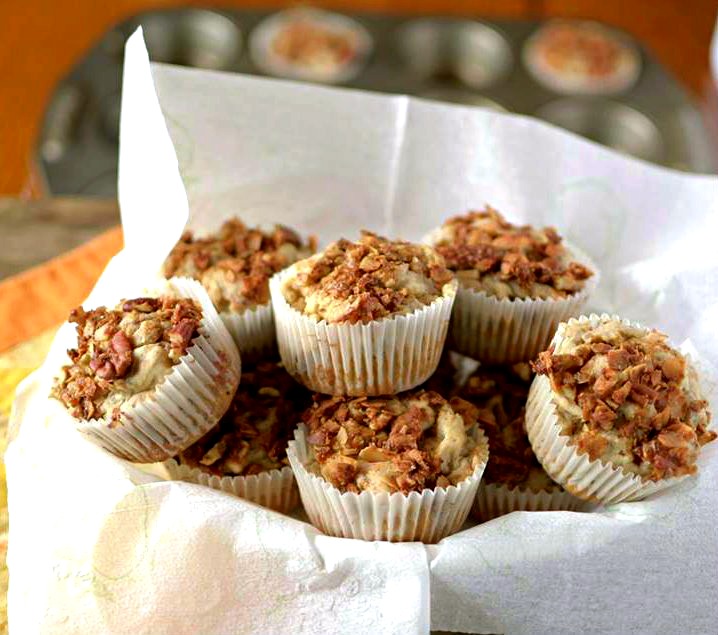 You know those restaurants that you only go to because of one item on the menu?  Like when you go to Olive Garden just for the breadsticks because the rest of their food isn't actually real food ( its frozen people!).  My parents and I always go to this one restaurant at the beach not because the food is good, because its actually terrible.  Their vegetable of the day is always a medley thats partially frozen every time I go (so much for changing it up).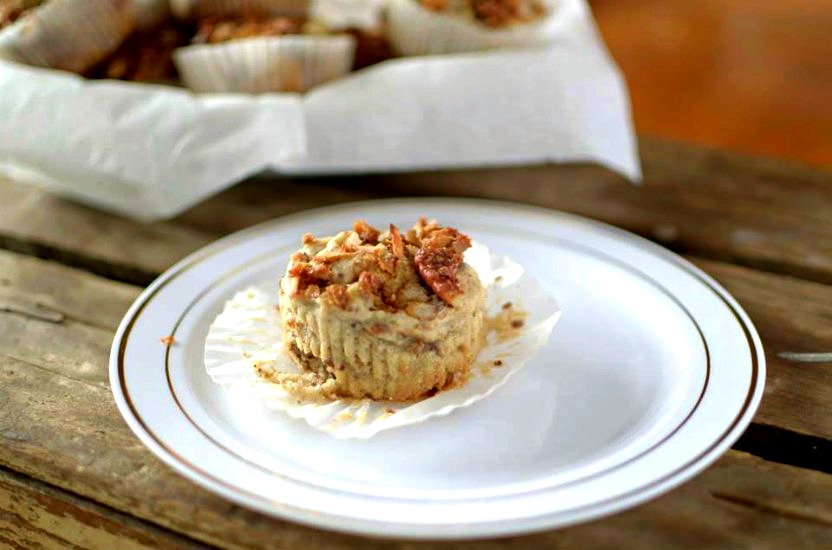 The only reason I go is for the muffins.  They have a bread girl who walks around with a big basket of muffins and sweet breads who hands out whatever you ask.  They have these toasted coconut muffins that are to-die-for!  So moist and fluffy, I'd gladly eat 15 of them in one sitting.  My dad actually always makes sure "bread girl" comes around more than once so he can eat all the muffins he pleases.  He even calls her "bread girl" instead of by the name on her name tag, its actually embarrassing.  I feel sorry for "bread girl" because my dad is a pain in the you-know-what.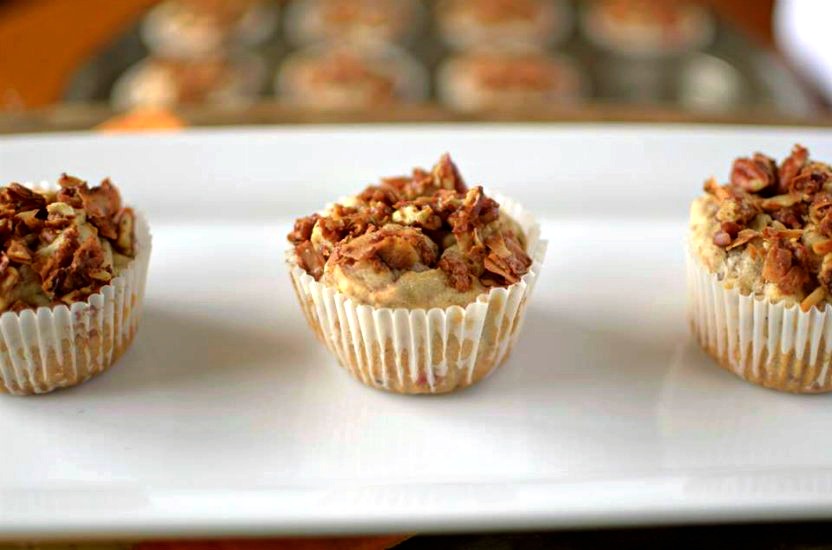 Getting back to the muffins,  I have always wanted to recreate these heaven-sent pastries and I finally got around to doing so!  But knowing that the coconut muffins at this particular restaurant were full of sugar, oil and butta, I wanted to create a healthy but still fantastic version! The Almond Breeze Almondmilk Coconutmilk Vanilla Unsweetened gives it an even better coconutty flavor!I added toasted pecans for extra crunch and a streusel topping because I can!  These muffins are gluten-free, dairy-free, and vegan-friendly!  Woohoo!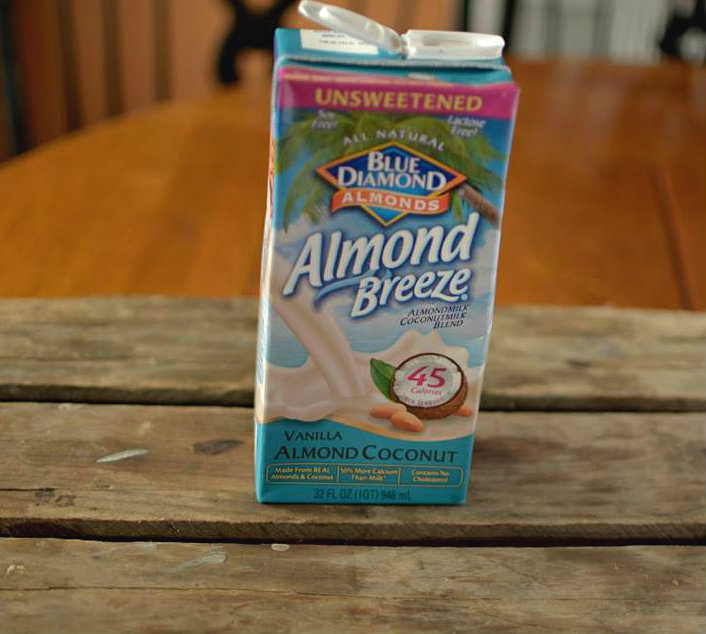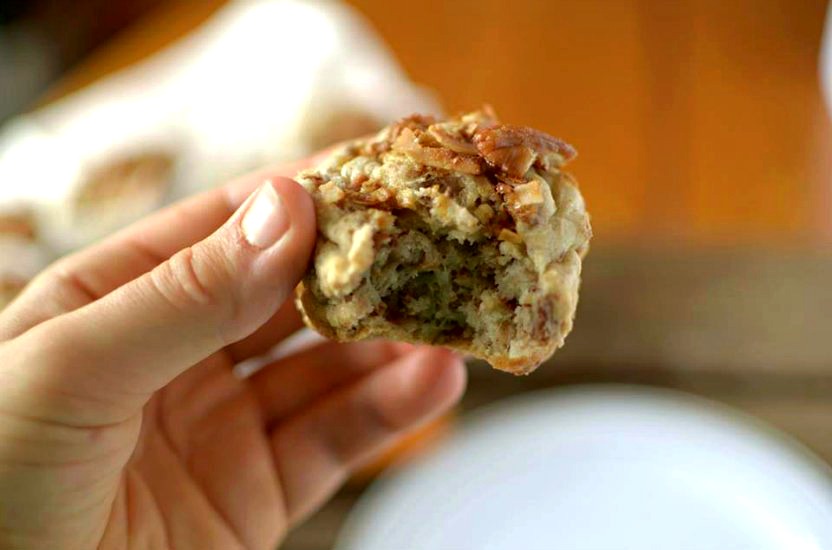 Toasted Coconut and Pecan Streusel Muffins
Ingredients
1 cup shredded or flaked unsweetened coconut
1 cup chopped pecans
1 1/2 cups gluten-free all-purpose flour ( I like This One
2 tsp. baking powder
1/8 tsp. cinnamon
1 1/2 cup Almond Breeze Almond Milk Coconut Milk Vanilla
1 egg, beaten (can sub flax egg for vegan option)
1/4 cup pure maple syrup
2 Tbsp. coconut oil, melted
1/4 tsp. pure vanilla extract
1 Tbsp. coconut oil
1 Tbsp. coconut sugar
Instructions
Preheat oven to 350 degrees.
Place coconut and pecans on a baking sheet and bake for 15 minutes, or until slightly toasted. Reserve 1/2 cup for topping.
While coconut and pecans are in the oven, combine flour, baking powder and cinnamon in a large bowl.
In a separate bowl, combine milk, egg, maple syrup, coconut oil and vanilla. Add to dry ingredients and stir together well.
Mix in toasted coconut and pecans (not including reserved 1/2 cup) and combine well.
Line muffin tins with muffin liners and spoon on batter about 2/3 full (will make about 12 muffins).
In a small bowl combine remaining coconut and pecans, coconut oil and coconut sugar. Spoon on top of each muffin.
Bake for 25 minutes, or until golden.
Enjoy!
http://athleticavocado.com/2015/08/23/toasted-coconut-and-pecan-streusel-muffins/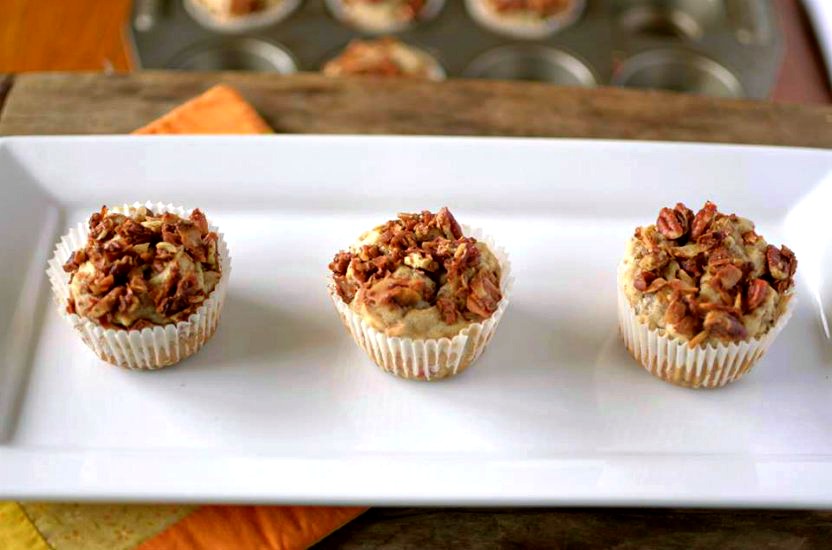 [Tweet " #glutenfreeToasted Coconut and Pecan Streusel Muffins for the win! @almondbreeze"]
"This post is sponsored by Almond Breeze Almondmilk."