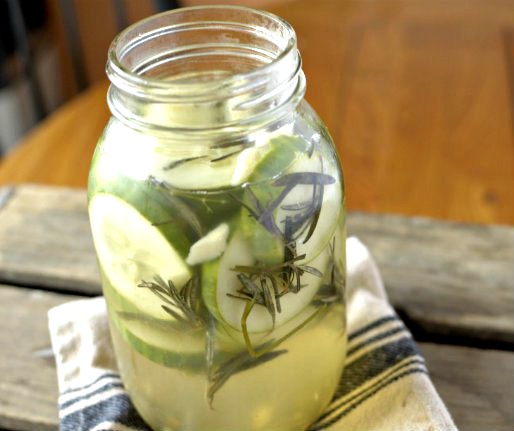 I miss having a garden. Actually I don't really miss having a garden, what I miss is having readily available fruits and veggies, what I don't miss is pulling weeds, sitting down in the soil, getting dirty and having bugs crawl up and down your arm every 5 seconds. Bugs are a no-no.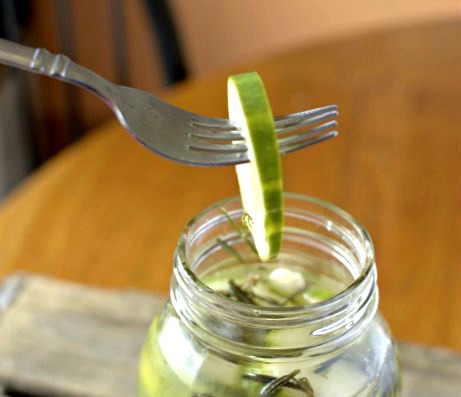 What I do remember is coming back from vacation and seeing how bg the cucumbers got, they were huge! They were at least 3 times the size of normal cukes, but we weren't complaining. When life gives you cucumbers, make pickles!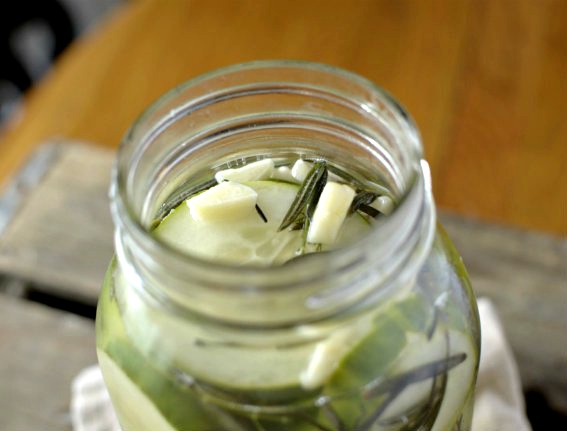 This month's Recipe Redux theme is fresh produce, since it is the month for that. I honestly like the taste of homemade pickles so much better, they taste fresh, they are so cheap and easy to make, and they don't have an artificial yellow color! All you have to do is let these ferment for at least a day, and you've got naturally delicious pickles to eat.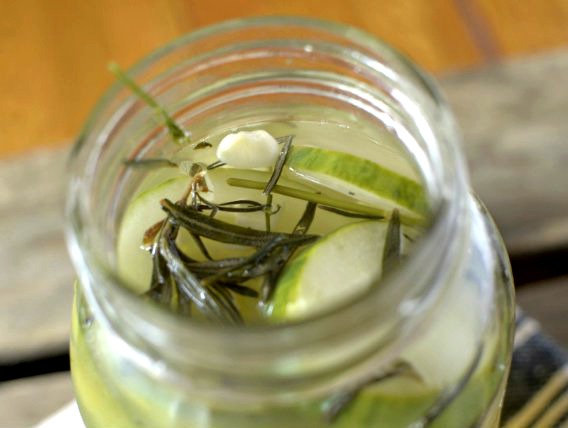 Recipe Redux: Rosemary Pickles
Ingredients
1 Large Cucumber, sliced (about 2 cups)
3-4 pinches sea salt
One Bunch Rosemary
One bunch Dill
2-3 garlic cloves crushed
Coconut vinegar or apple cider vinegar
Water
1 large mason jar
Instructions
Add salt in the bottom of a mason jar, add cucumber slices, top with rosemary, dill and garlic cloves
Pour vinegar until 2/3 full, add water and fill to the top
Let ferment for at least 1day
http://athleticavocado.com/2015/07/21/recipe-redux-rosemary-pickles/
Have you ever had a garden?, if so, what did you grow?

What do you put pickles on? Like burgers, sandwiches, etc.

[Tweet "Stop buying pickles and start making these #healthy Rosemary Pickles! "]