Make this paleo Nutella Fudge Bars for a decadent and healthy treat! They taste exactly like nutella and are a cross between fudge and brownies!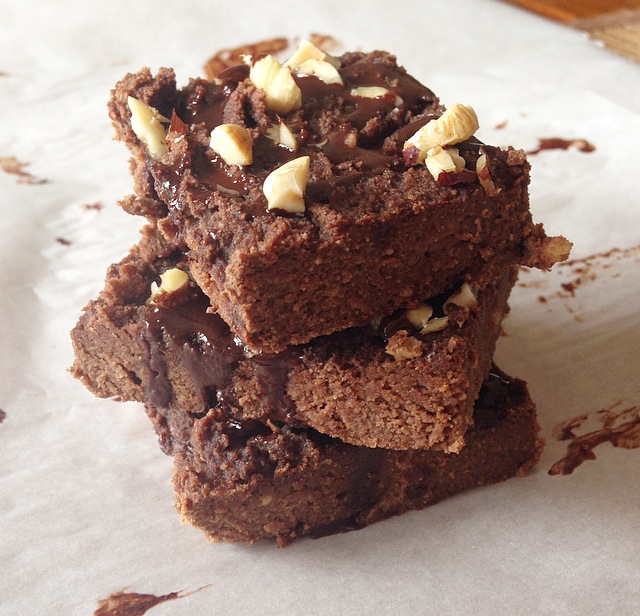 These fudge bars were originally intended to be just bars, but then they came out dense and "fudge-like." Now I am not complaining because they came out better than I thought they would be. These were a hit with my family, they were gone within a matter of seconds!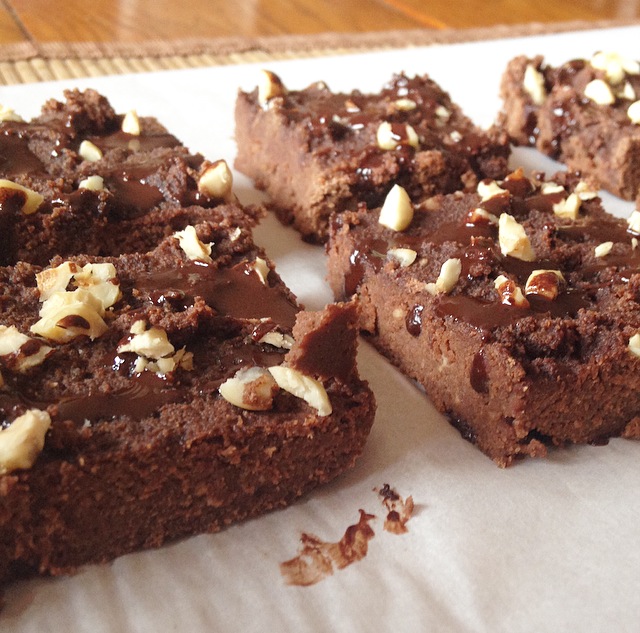 I was going to call these "Chocolate Hazelnut Bars," but they really taste like Nutella. These are combination between a bar, brownie and fudge, pretty unintentionally amazing. Now if you don't understand what I mean, make these and take a bite, then you will understand!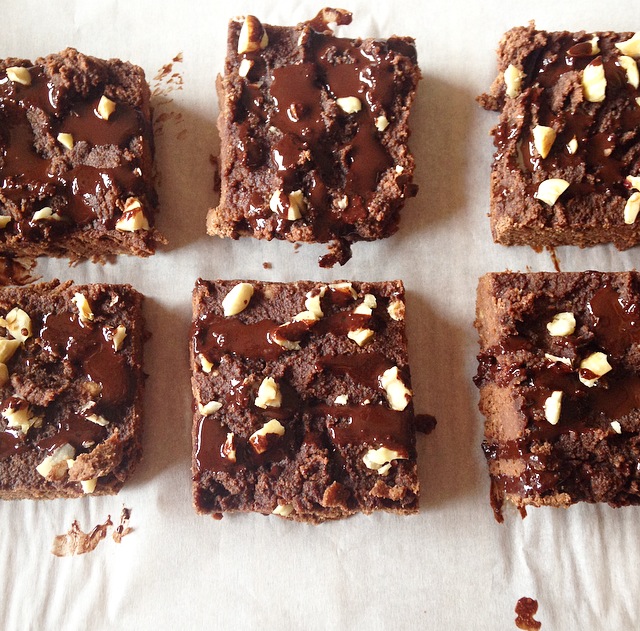 Paleo Nutella Fudge Bars (Adapted from this recipe from Power Hungry)
Ingredients
Fudge Bars
1/2 cup coconut flour
1/4 cup hazelnut meal (grind up 1/4 cup roasted and de-skinned hazelnuts in food processor)
1/4 cup cacao powder
3 tbsp honey
3 eggs, beaten (or 3 flax eggs)
3/4 cup milk
1.5 tbsp coconut oil, melted
1/2 tsp.pure vanilla extract
Chocolate Sauce
1 tbsp coconut oil
1 tbsp honey
1.5 tbsp cocoa powder
chopped hazelnuts
Instructions
Preheat oven at 350
In a large bowl mix together coconut flour, hazelnut meal and cacao powder
In a small bowl mix rest of ingredients together and add to dry ingredients, mix well
Line a 9x9 pan with parchment paper, place batter in and bake for about 15-20 minutes, or until done
Chocolate sauce
Microwave coconut oil and honey in a small bowl and stir in cocao powder
Drizzle over bars
http://athleticavocado.com/2015/06/01/paleo-nutella-fudge-bars/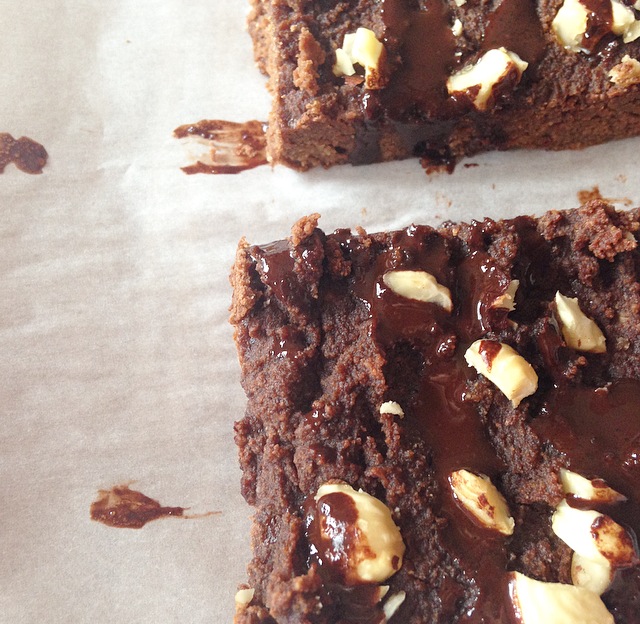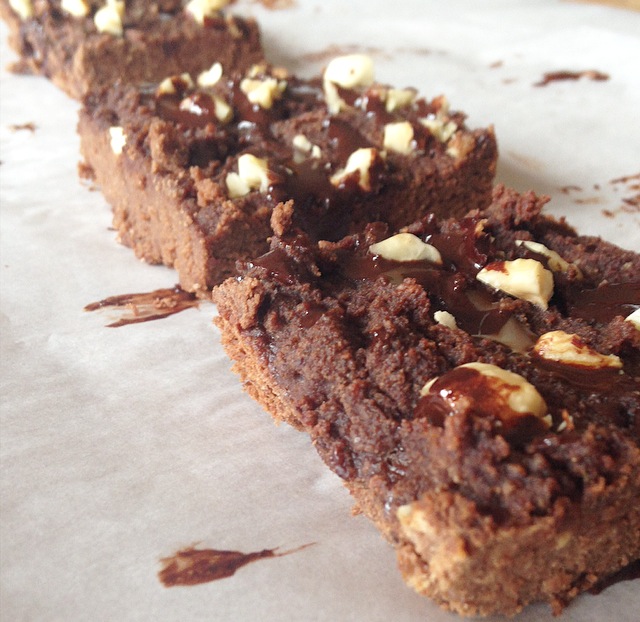 Have you ever made a recipe that turned out different than expected and how so?

Do you like Nutella or peanut butter?