Easy-to-make and healthy Pumpkin Sticky Bun Fudge that is a combination of your favorite seasonal desserts in one!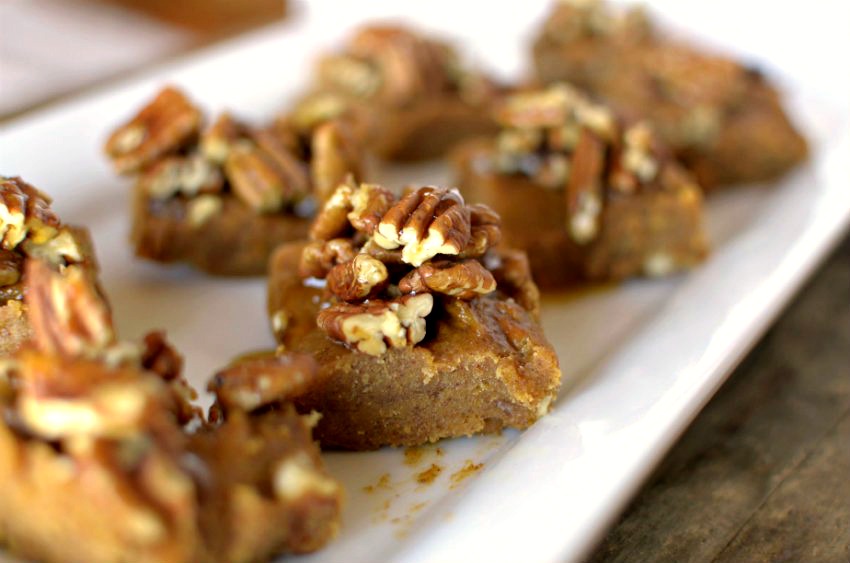 One dessert that i rarely make is fudge and to be honest, I don't know why. I guess I just never thought about making it for some odd reason! Well anyway, this weekend I decided it was time to make fudge for my older Sister's baby shower because she requested that i make something seasonal and I've already made pumpkin in the form of every other dessert (not every pumpkin recipe has been posted yet!) known to man except fudge. Since the Recipe Redux theme this month is Nut's Galore, I knew that adding two types (almond butter and pecans) of nuts in this recipes was a perfect idea!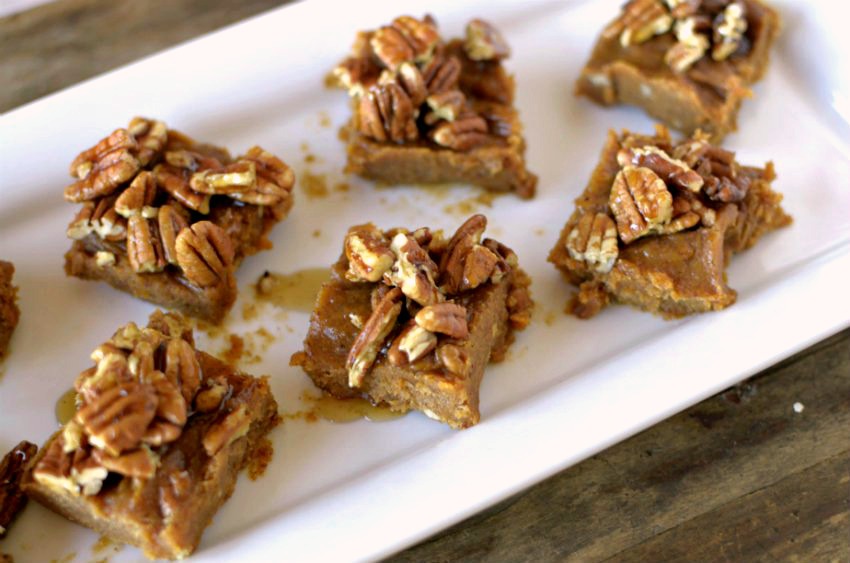 I know there are a lot of pumpkin fudge recipes out there and I didn't wanna just make another pumpkin fudge recipe, so I combined two of my favorite fall-inspired desserts into this fudge to make it original, sticky buns and pumpkin pie, so technically this recipe is 3 desserts in one and nothing short of amazing.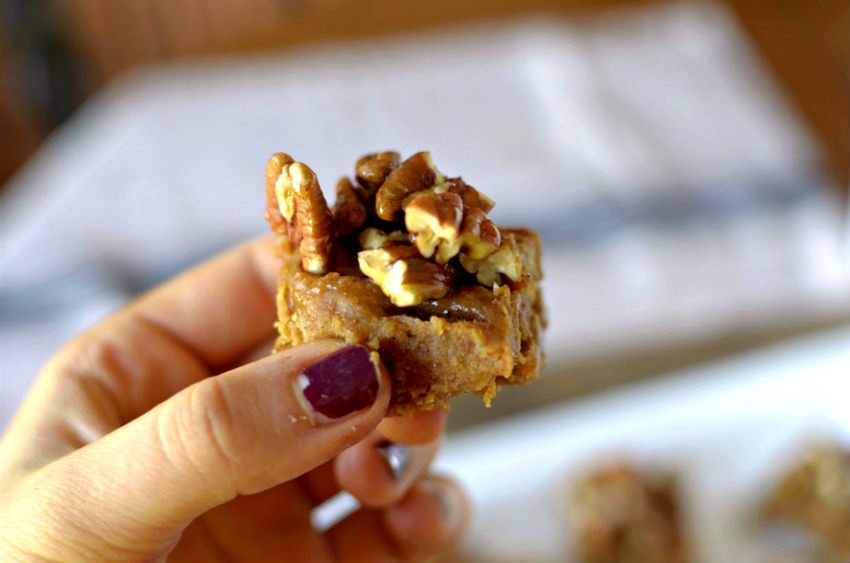 My older Sister and everyone at the baby shower was raving about it and they didn't even know that it was healthy! You should have seen the look on their face when I told them that there was no refined sugar, butter or condensed milk in it. This is just proof desserts can be made with whole ingredients and still be just as, if not more delicious than unhealthy recipes!
I didn't even tell them that it was paleo and vegan too, mostly because they don't know what that means! Whether you are vegan, paleo, a conscious eater or neither, you will love this Pumpkin Sticky Bun Fudge!
adapted from This Recipe from Be Whole Be You
Paleo Pumpkin Sticky Bun Fudge
Ingredients
1 cup almond butter
1/4 cup coconut oil, melted
1/3 cup maple syrup
1/4 cup pumpkin puree
1/2 tsp vanilla
1 tsp pumpkin pie spice
1/4 cup pecans, chopped
Topping
1/4 cup pecans
2 tbsp maple syrup
Instructions
Mix all ingredients( except topping) in a large glass bowl and add to a 9x9 pan and place in freezer for about 2 hours or until firm
Mix topping ingredients together and serve on top of fudge
http://athleticavocado.com/2015/10/21/pumpkin-sticky-bun-fudge-paleo-vegan/
[Tweet "Healthy Pumpkin Sticky Bun Fudge, Say what? Yea it's amazing"]
What's your favorite pumpkin dessert?
Linking up with Laura for Strange but Good!