Bowls of food are beginning to take over the world. No one just drinks a smoothie anymore, they place it in a bowl and fill it with ALL the toppings, but to be honest, we are all about that bowl life, especially when it comes to breakfast. I'm pretty sure we started eating yogurt bowls and smoothie bowls before they were popular. We have both always eaten a smoothie with a spoon and topped it with granola! Anyway, bowls are here to stay and we're pretty fricken' happy about that! Smoothie bowls and yogurt bowls are not the only breakfast bowls to exist anymore, Enter: Burrito breakfast bowls, Brown Rice Breakfast Bowls, Banana Split Breakfast Bowls etc. So many bowls to choose from to please everyone! Enjoy these 22 Epic Healthy Breakfast Bowls that are perfect for those with dietary restrictions such as vegan, paleo, gluten-free and whole 30!
1.Cinnamon Apple Noodle Breakfast Bowl via Athletic Avocado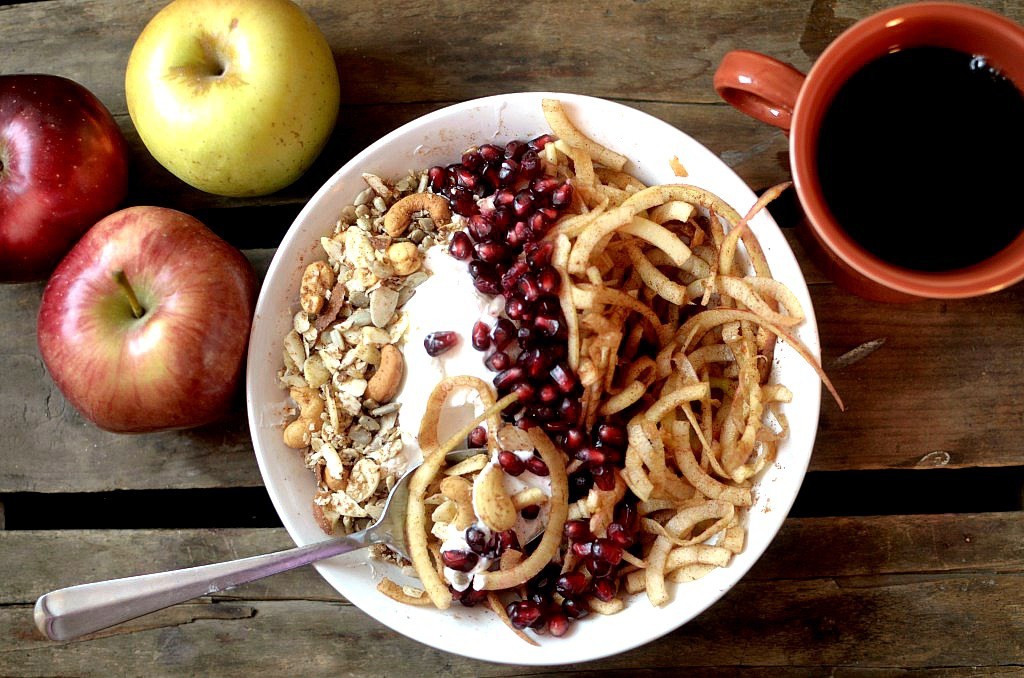 2.  Roasted Banana Split Breakfast Bowl via Athletic Avocado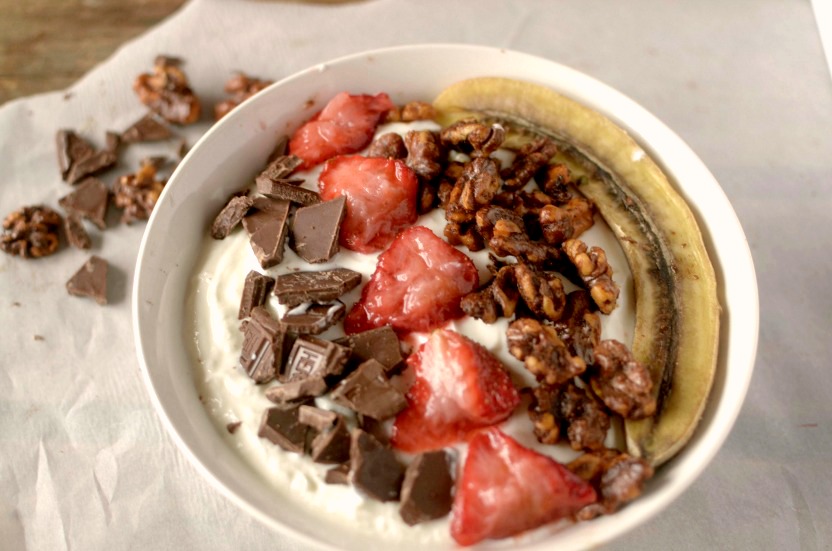 3. Vegan and Gluten-Free Breakfast Bowl via Contentedness Cooking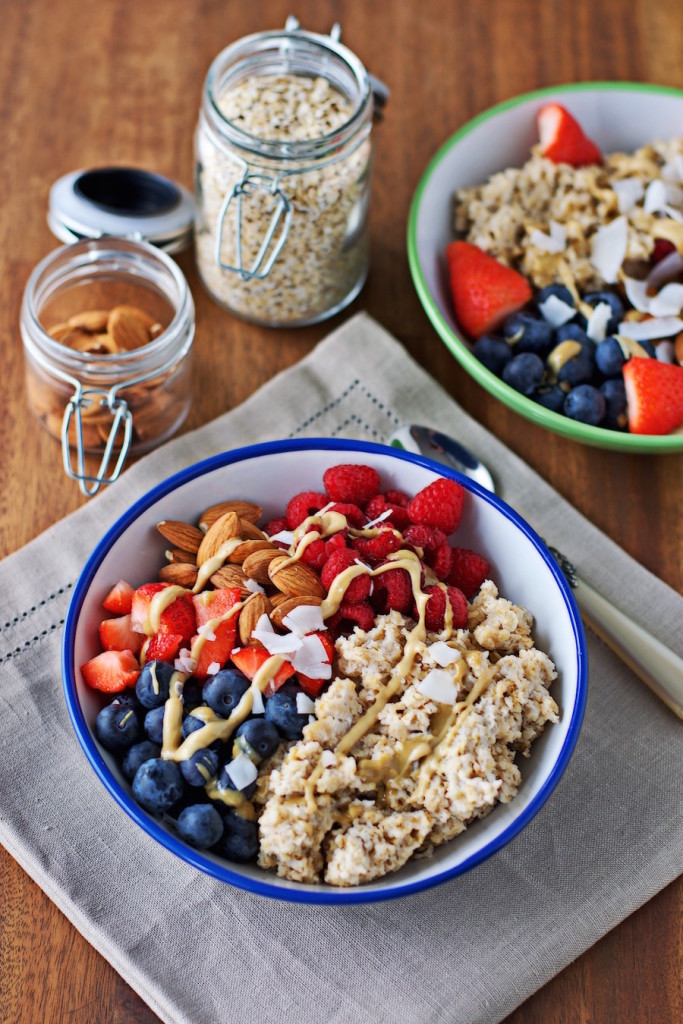 4. Chia Yogurt Power Bowl via Fit Foodie Finds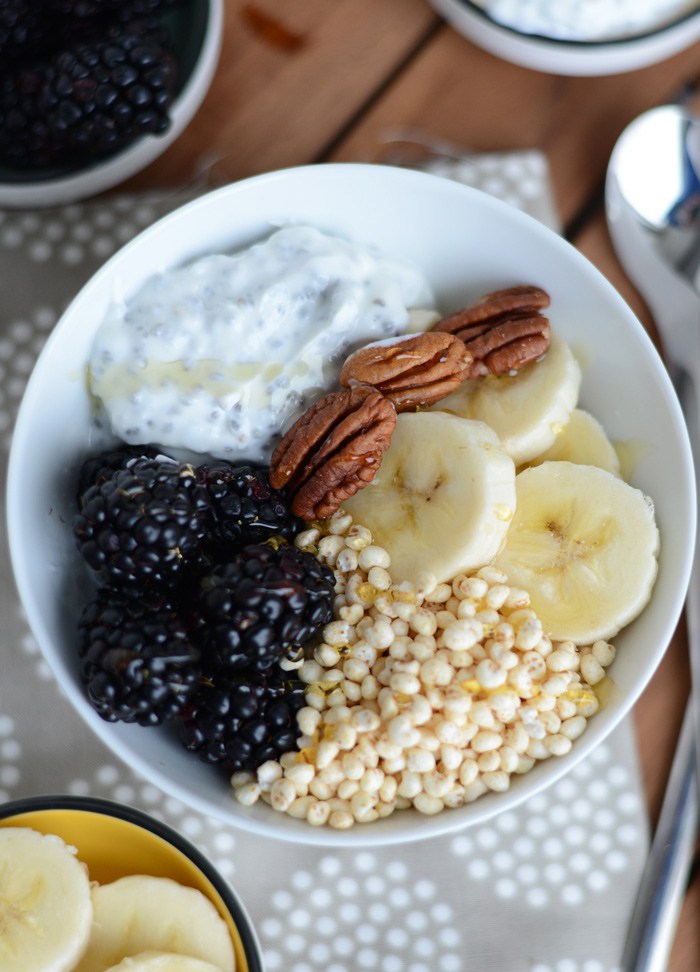 5. Quinoa Superfood Breakfast Bowl via Two Raspberries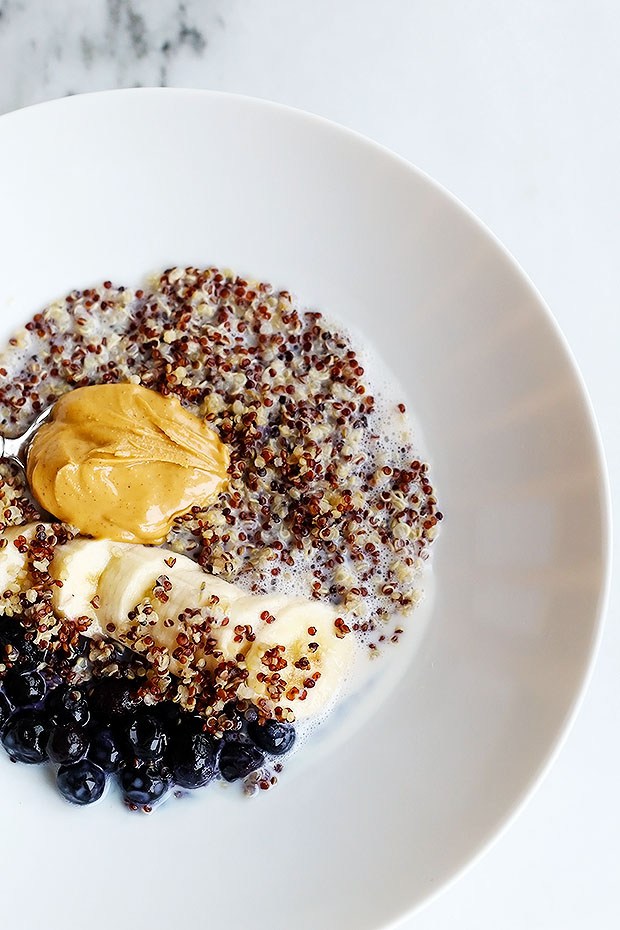 6. Brown Rice Breakfast Bowl via Lean Clean and Brie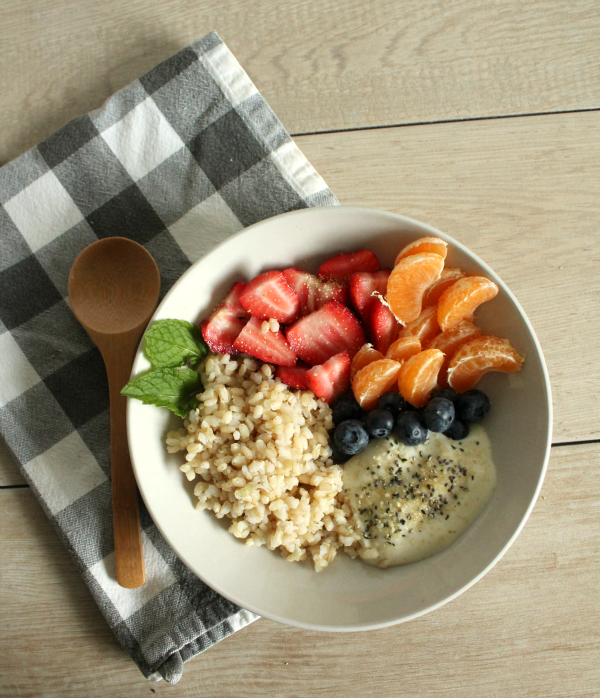 7. Savory Quinoa Breakfast Bowls via Simply Quinoa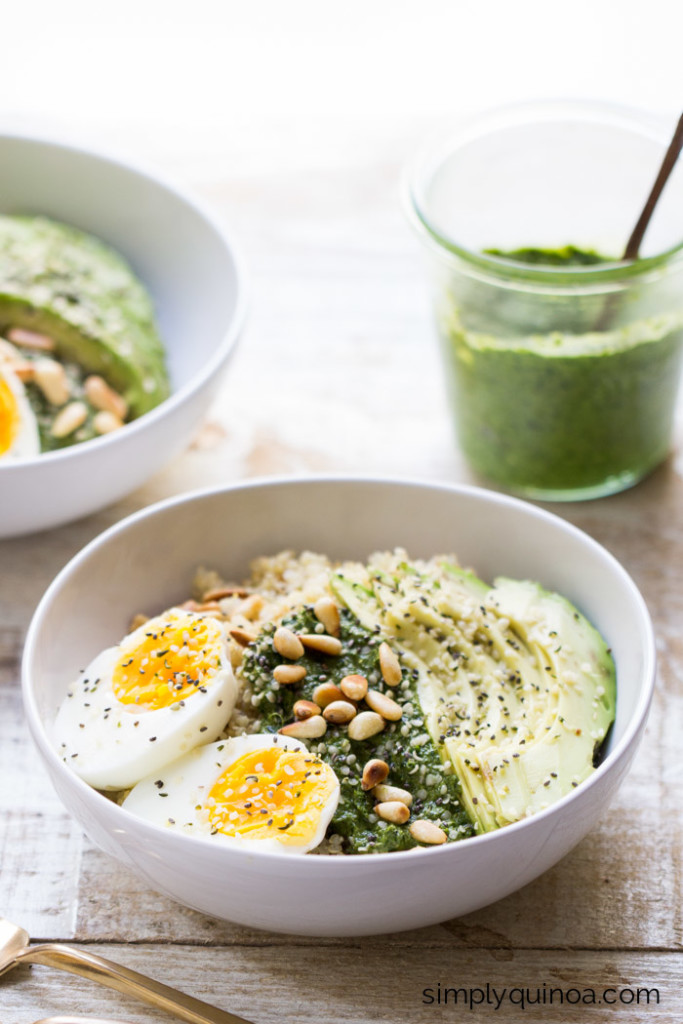 8. Apple Cinnamon Breakfast Bowls via Mom to Mom Nutrition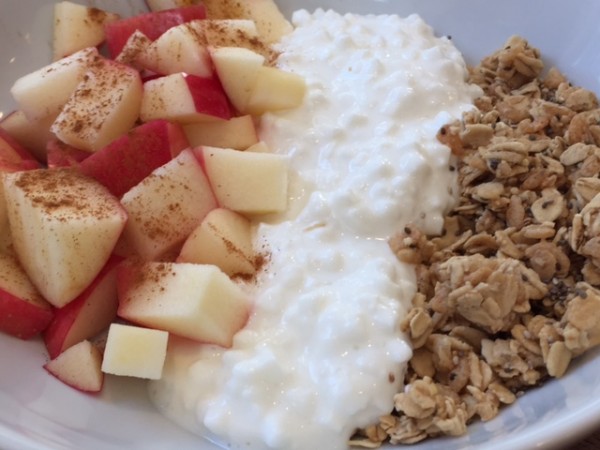 9. Acai Breakfast Bowl via The Skinny Fork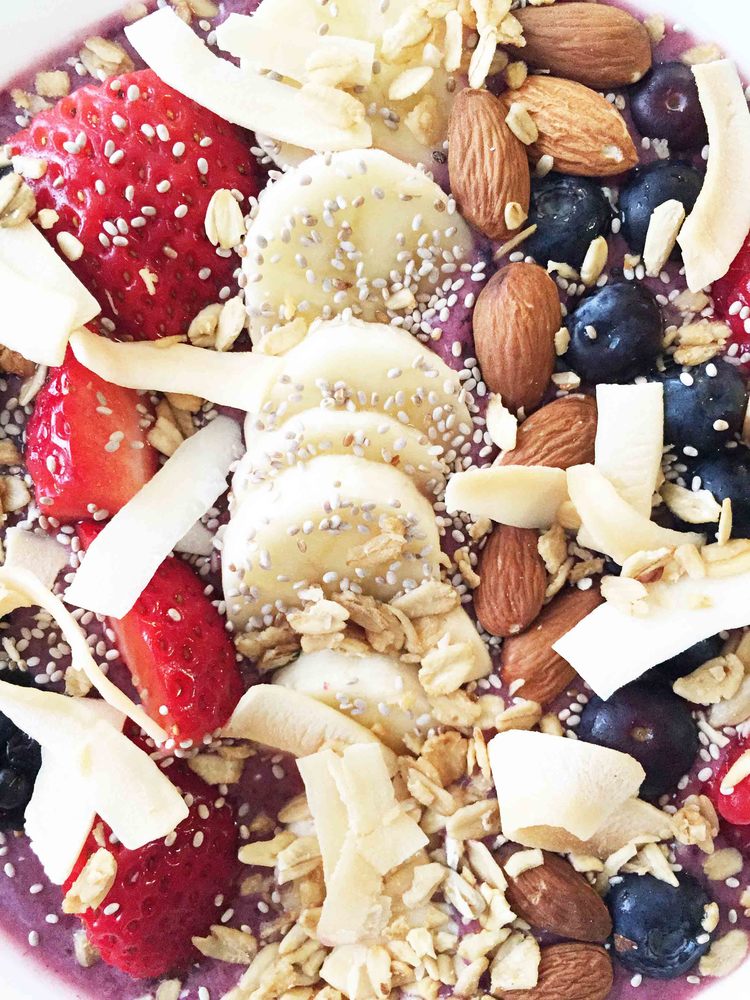 10. Zucchini Noodle Breakfast Bowl via The Almond Eater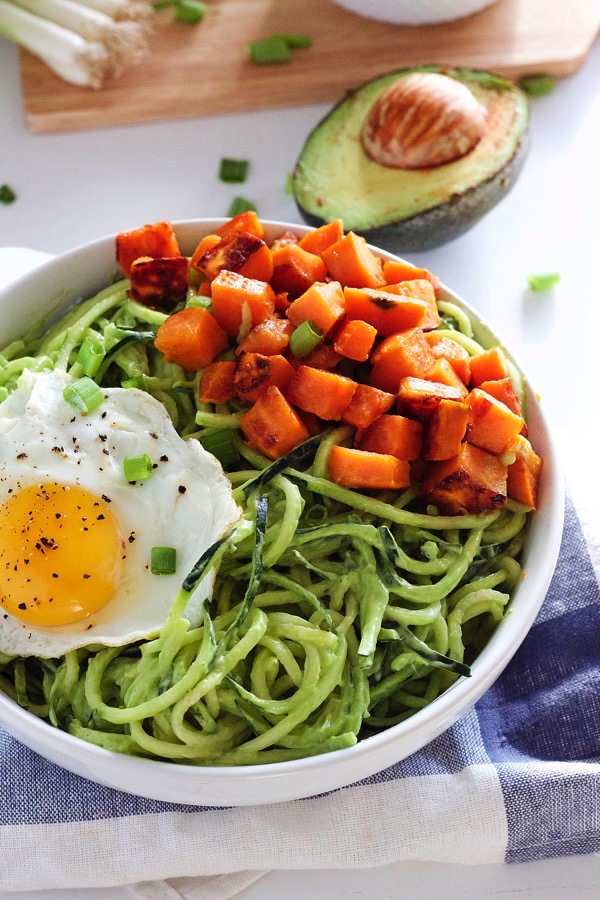 11. Sweet Potato Breakfast Bowls via Peanut Butter Runner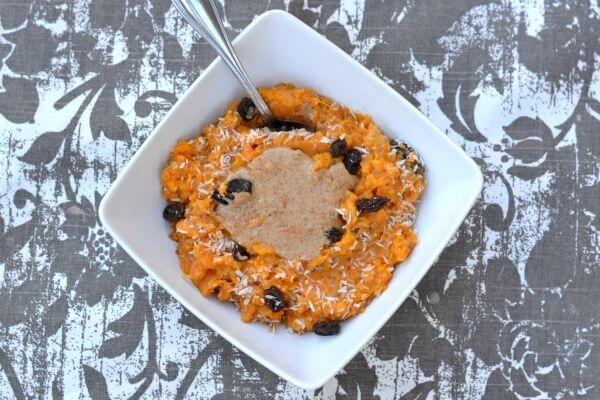 12. Dark Chocolate Quinoa Breakfast Bowls via Minimalist Baker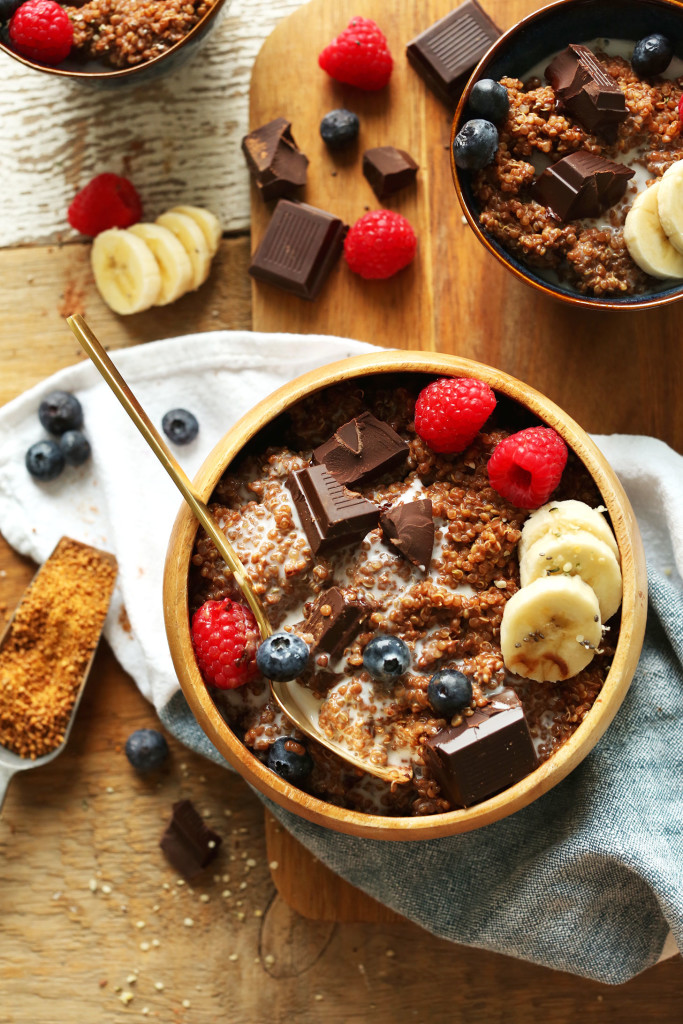 13. Inner Goddess Raspberry Breakfast Bowl via Pinch of Yum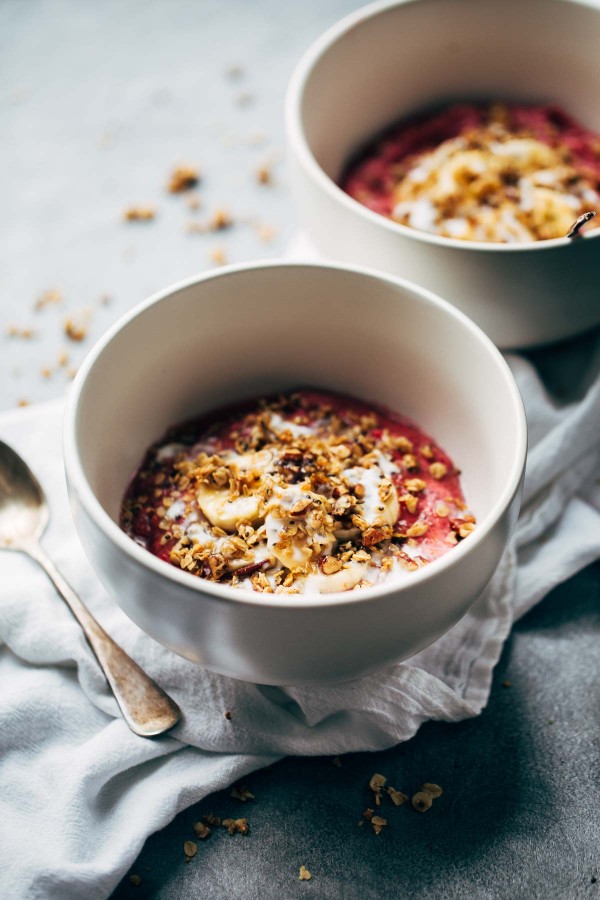 14. Breakfast Burrito Bowl via In It 4 The Long Run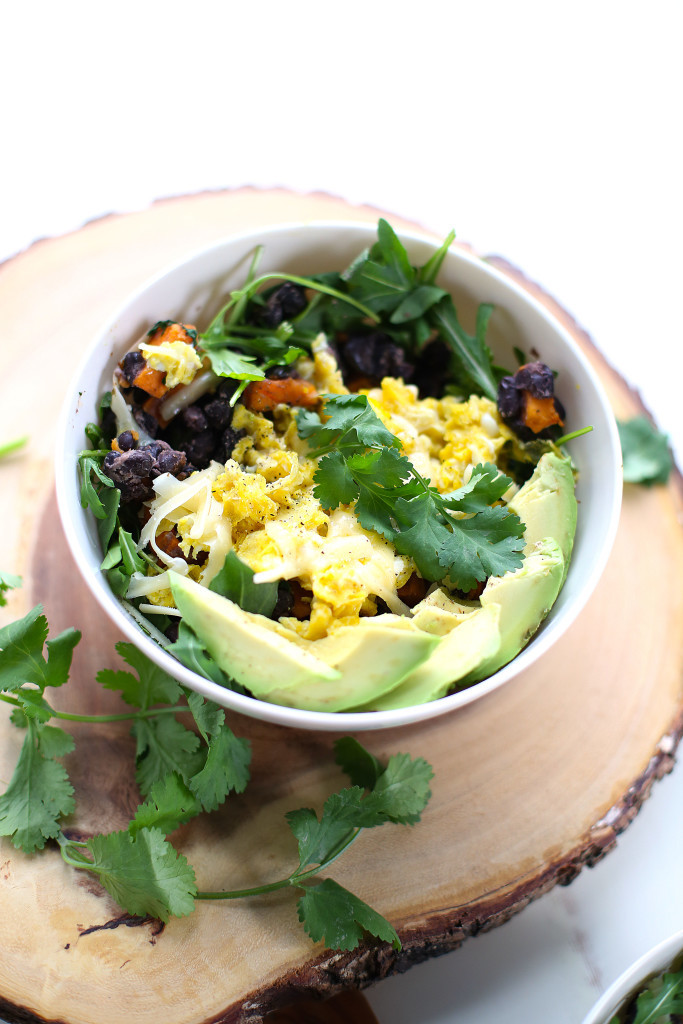 15. Homemade Vanilla Bean Yogurt and Stone Fruit Granola Bowls via Cooking and Beer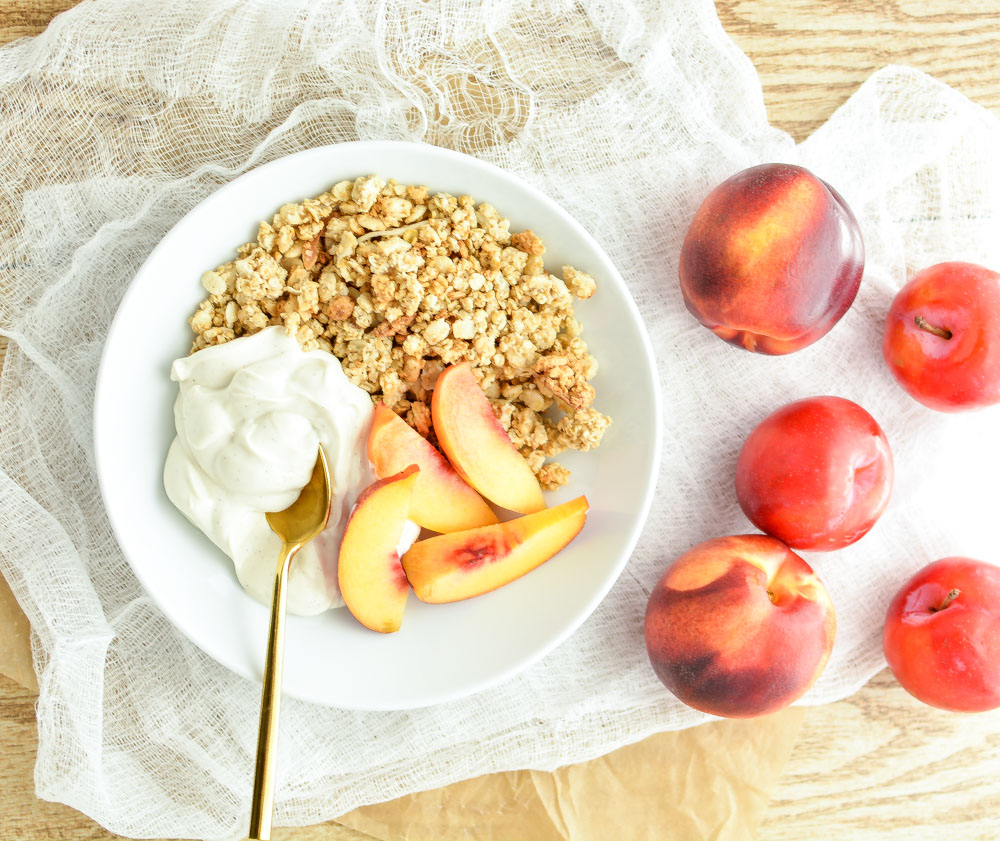 16. Guacamole and Egg Breakfast Bowl via Kitchen Sanctuary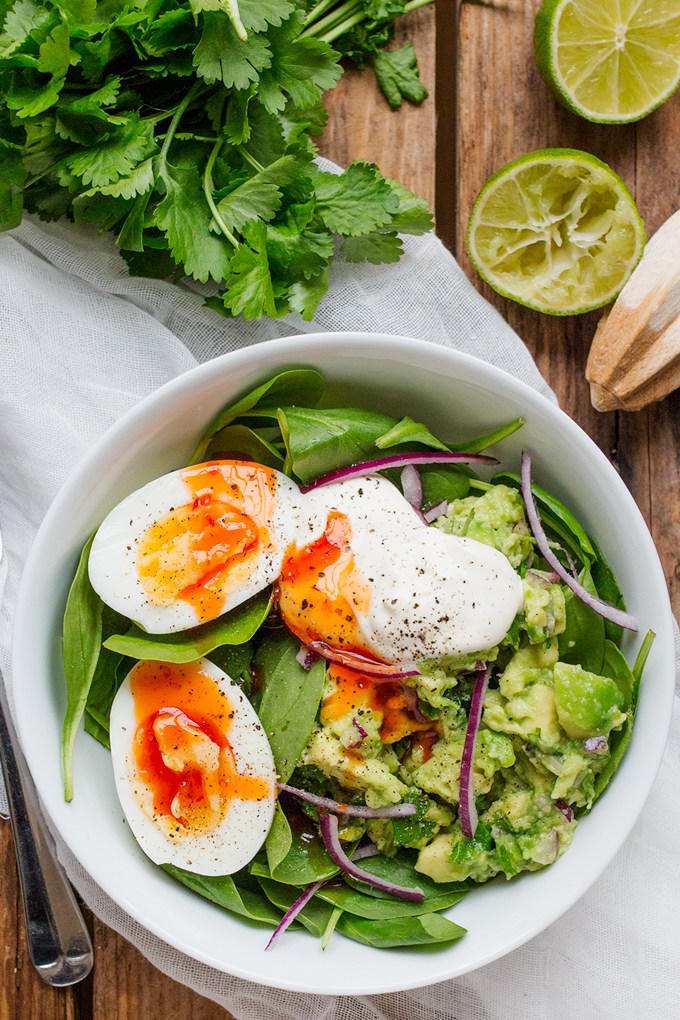 17. Chia Peach Berry Protein Smoothie Bowl via Oh Sweet Basil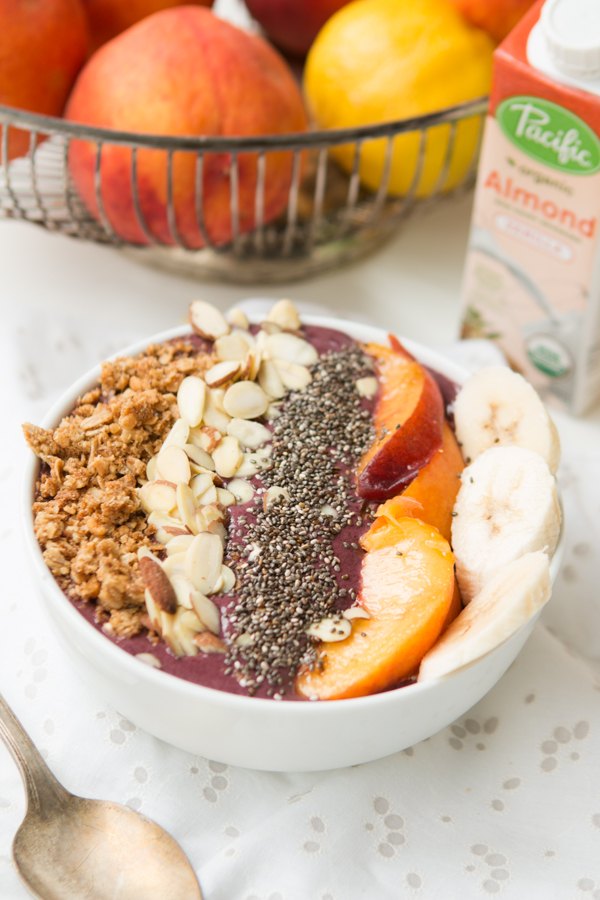 18. Warm Green Breakfast Bowl via Sarah Glover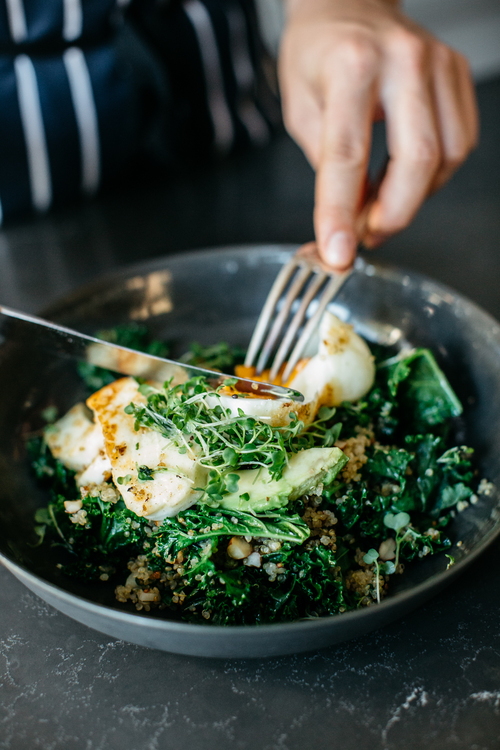 19. Coconut Rice And Pomegranate Porridge via Cotter Crunch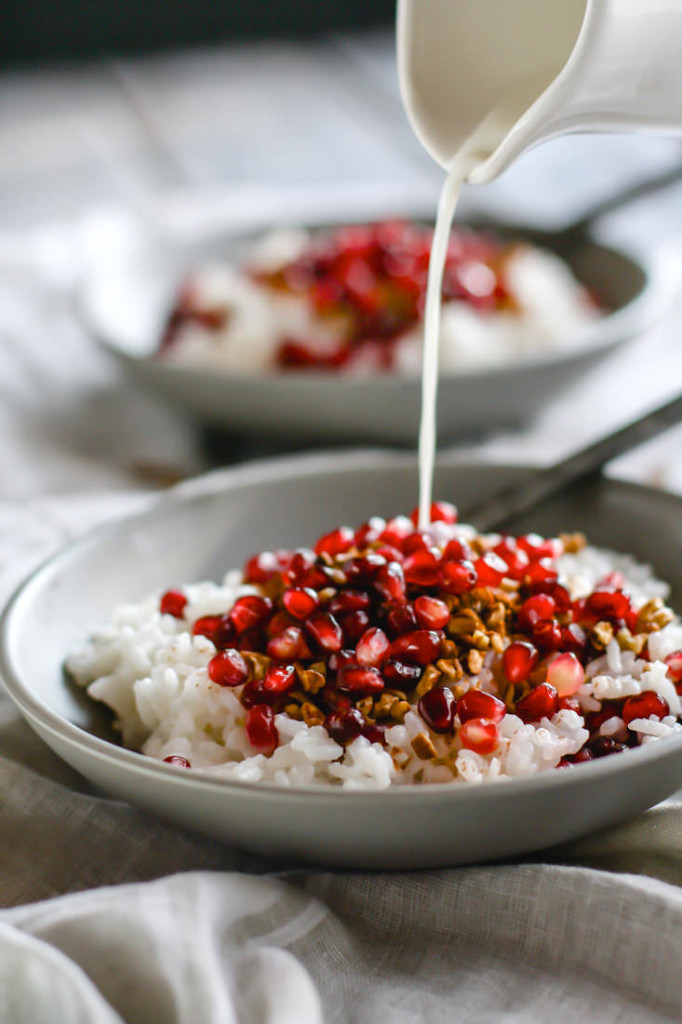 20. Cottage Cheese Breakfast Bowl via Jolynn Shane
21. Sausage Egg and Cheese Breakfast Bowl with Curly Sweet Potato Fries via Andie Mitchell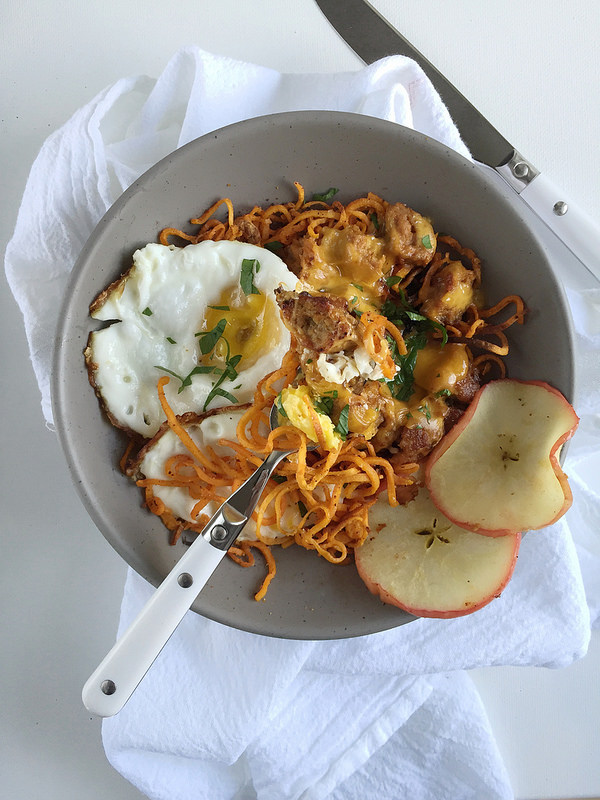 22. Berry Coconut Breakfast Bowls via Delightful Adventures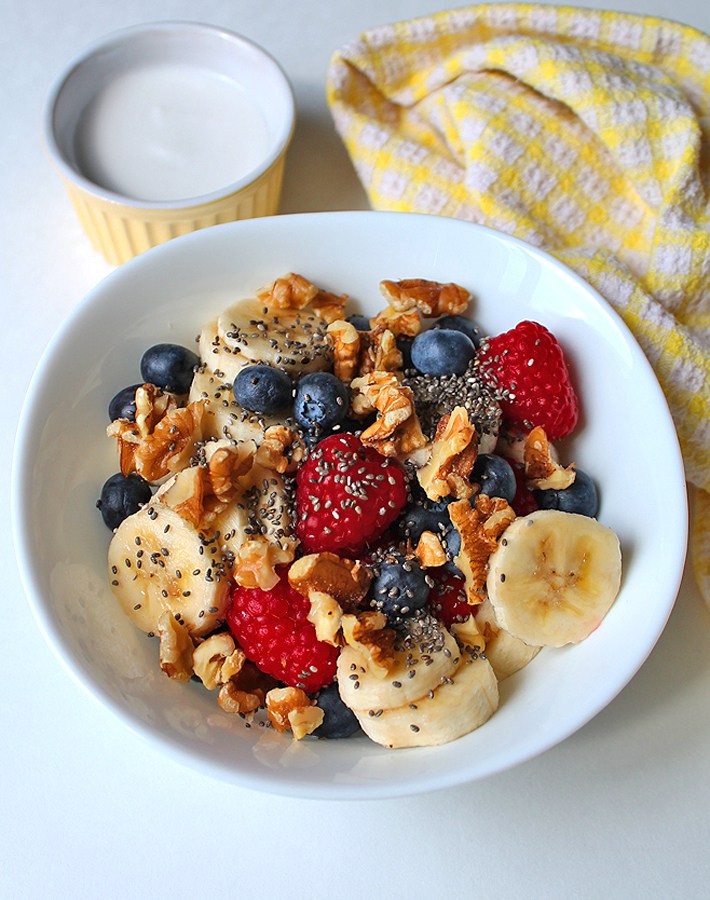 Pin for Later!

What do you put in your breakfast bowl!?