This Healthy Apple Cinnamon Bread Pudding is a quick and easy dessert or breakfast and is a great way to use up leftover bread!
When I was in elementary school, It always used to bug me so much when kids at lunch wouldn't eat sandwiches with crusts on. They would act like they were gonna eat poison or something! I never had a problem with crusts, It's literally just bread, not poison.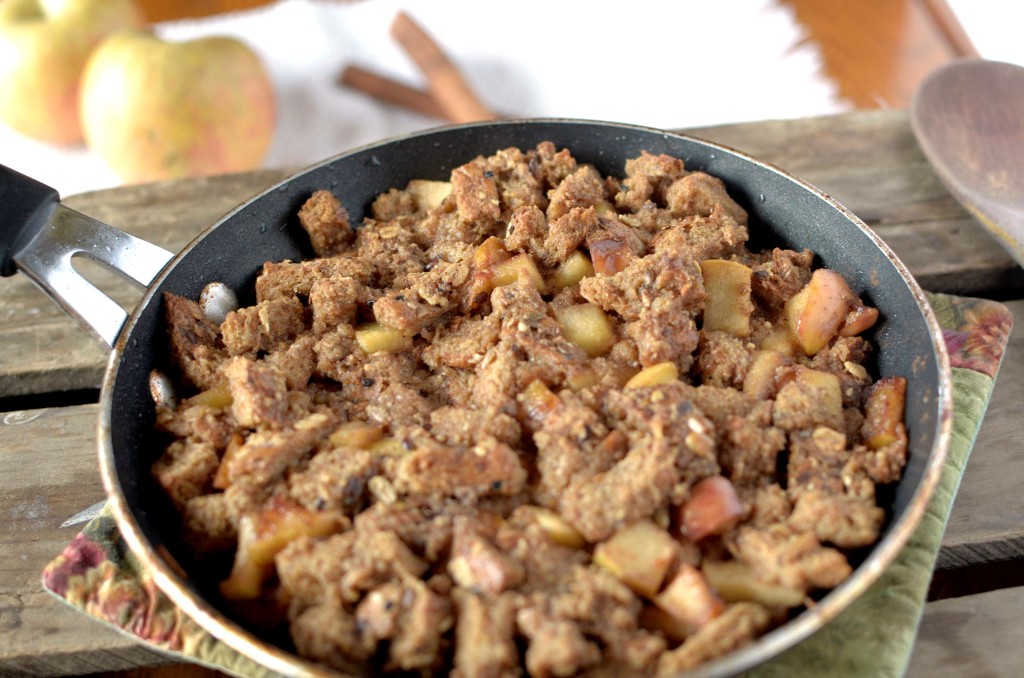 Anyway, the only time I had a legitimate excuse to take crusts off was to make my French Toast Rollups (by the way, you should make these, they are incredible!). We have a no-waste policy in our house, so we make our Dad eat everything  that's gonna go bad (sorry Dad!), as long as it's not expired ;). There was no way that I was gonna throw away 3 cups of bread crusts, they were already perfectly stale, ready for bread pudding!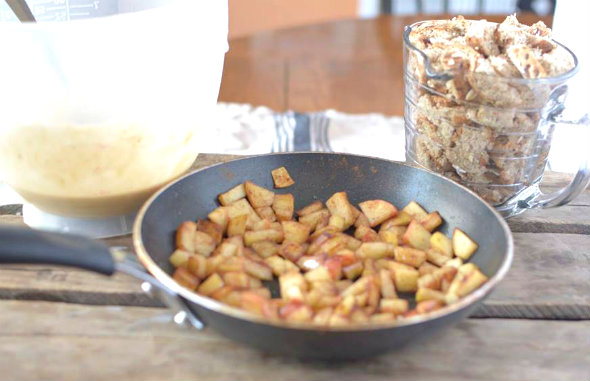 Not just bread pudding, but skillet bread pudding. First you cook the apples in the skillet, Mix apples with the other ingredients, then place everything in the skillet and bake. There is no need to wash out the skillet. Just one bowl, one skillet, 7 ingredients, so simple and easy with no mess!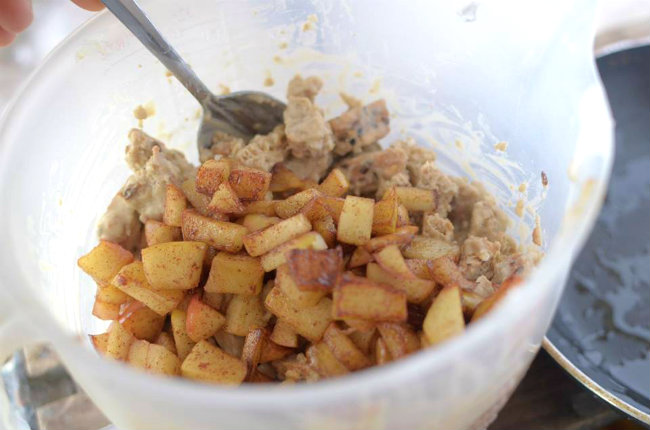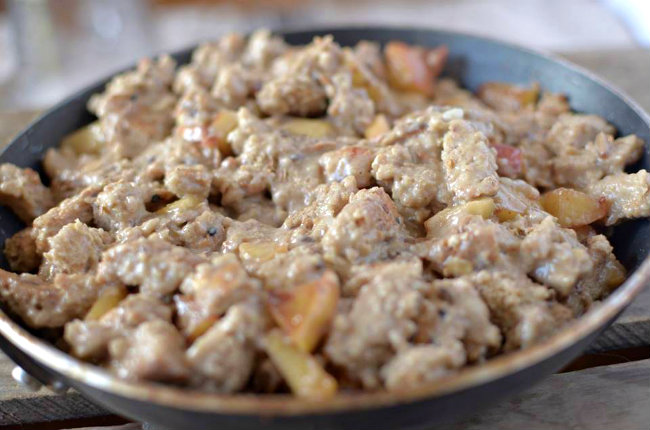 I found out something: Apples get caramelized when cook them in a skillet! Just another bonus if you make this! You can also customize this by using whatever type of bread fits your dietary needs, whether it be paleo, vegan, GF or whole-wheat, everyone can enjoy it.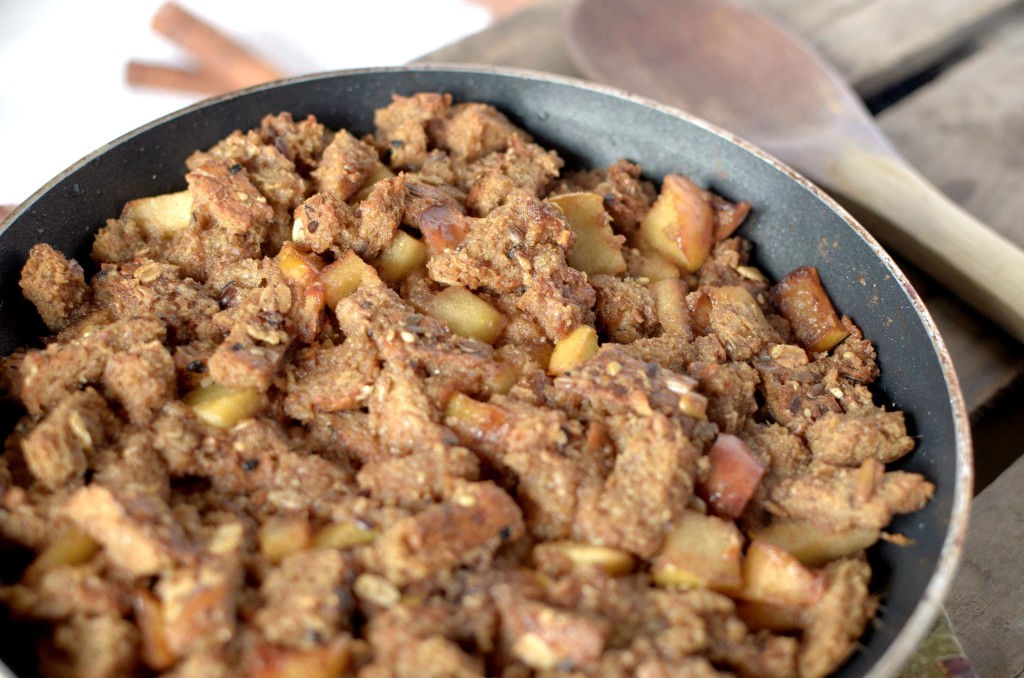 I don't know whether to call this dessert or breakfast, maybe because I ate it for both but it's highly up to you!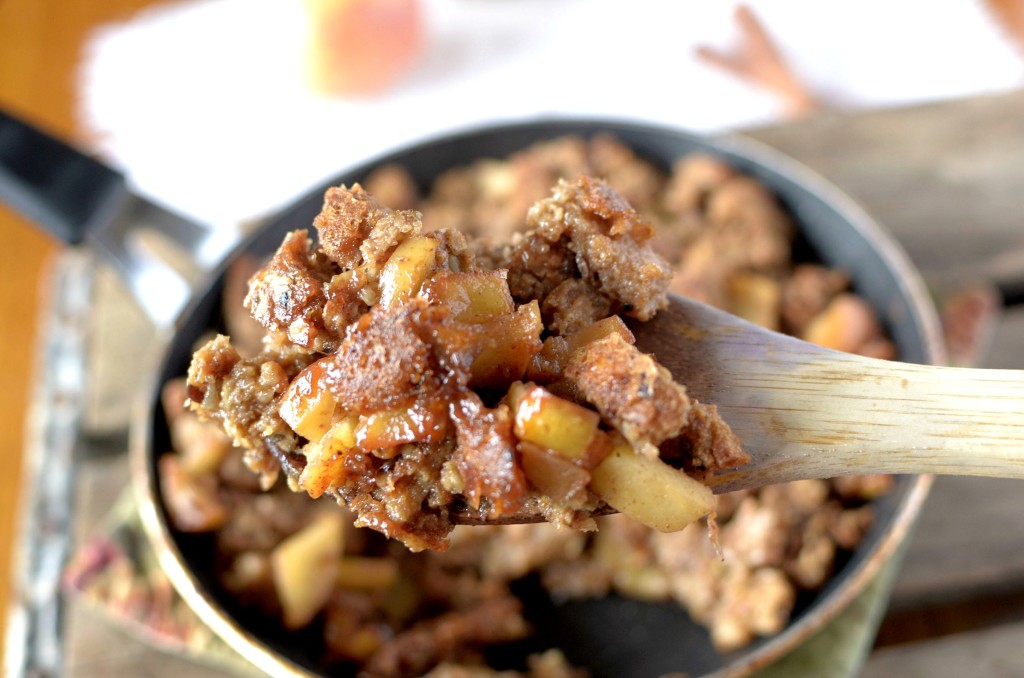 Skillet Cinnamon-Apple Bread Pudding
Ingredients
Baked Apples
1 apple, cored and chopped
1 tbsp coconut oil
1 tsp cinnamon
Other Ingredients
3 cups cubed stale bread, can use GF, vegan, whole-wheat or paleo bread of choice
1 cup full-fat coconut milk (can use lite, if desired)
1/4 cup coconut sugar
1/2 tsp vanilla extract
Instructions
Pre-heat oven to 350
Mix apples, oil and cinnamon in a medium skillet and cook over medium heat until soft, about 5-8 minutes, let cool
In a large bowl, mix together bread, milk, sugar and vanilla, add in apple and combine well
Place mixture in skillet and bake for 20-25 minutes, or until golden
http://athleticavocado.com/2015/10/13/skillet-apple-cinnamon-bread-pudding-can-be-gf-vegan-paleo/
[Tweet "This #healthy  Skillet Apple Cinnamon Bread Pudding is super simple to make and tastes amazing! #vegan"]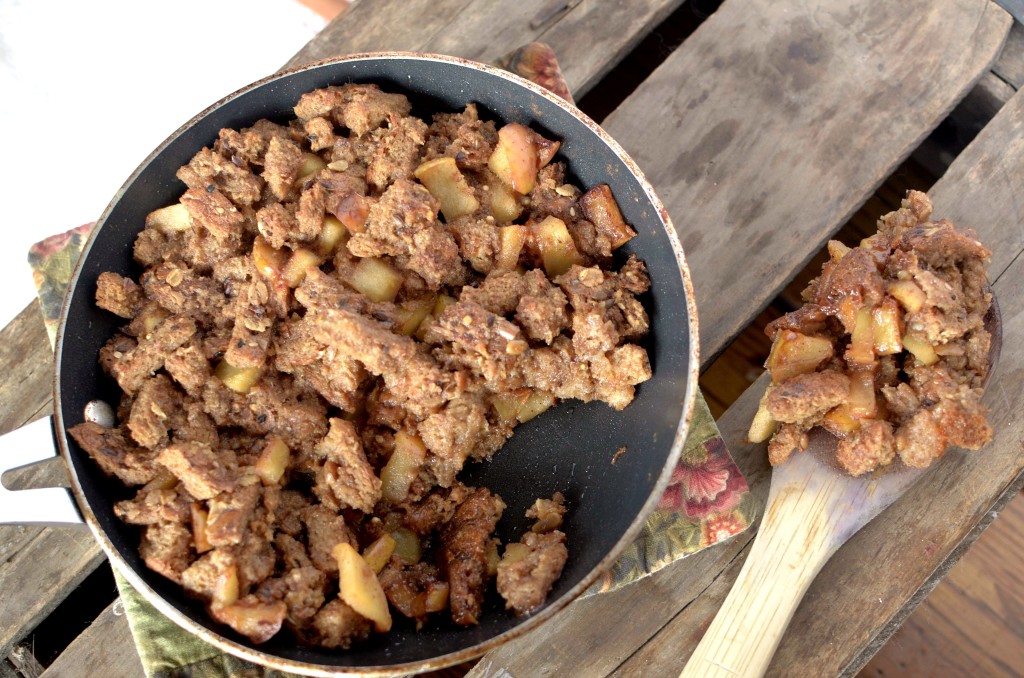 Do you eat crusts or nah?