Oven Baked Maple Bacon Pancake Bars that are healthy, gluten-free and paleo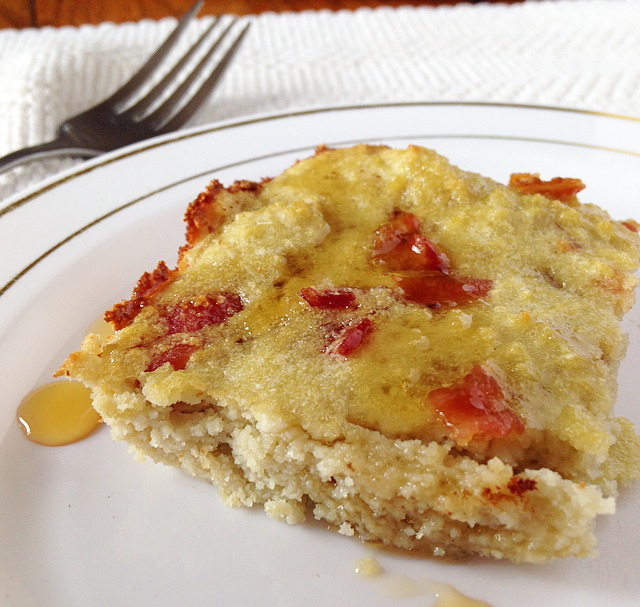 I have been living a lie my whole life.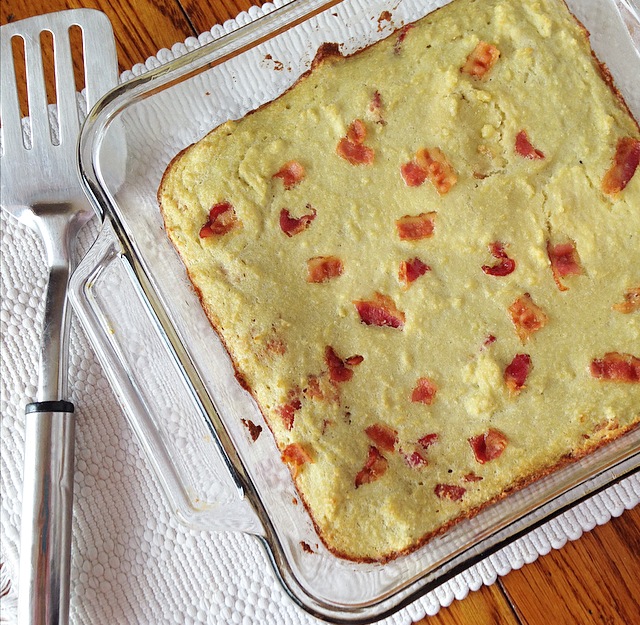 Turkey bacon is nothing like real bacon. I figured that out the hard way. My parents are attempting to eat a more paleo-based diet and cut down on preservatives, which include one in turkey bacon. Funny thing is, we actually believed that turkey bacon was healthier because it had less fat, but since we started eating less unprocessed foods, my parent decided to give real, uncured bacon a chance.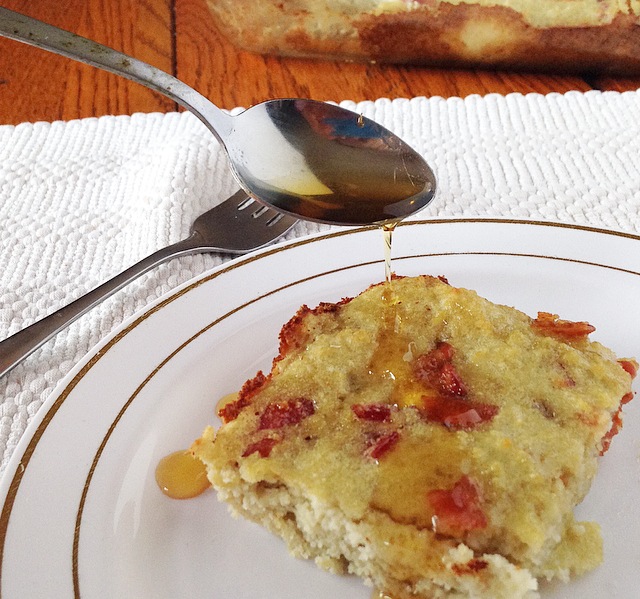 Real bacon is unbelievable. Me and my parents are hooked and we have been eating it at least 3-4 times per week. This is my first time baking with it, and wow, these pancake bars taste amazing!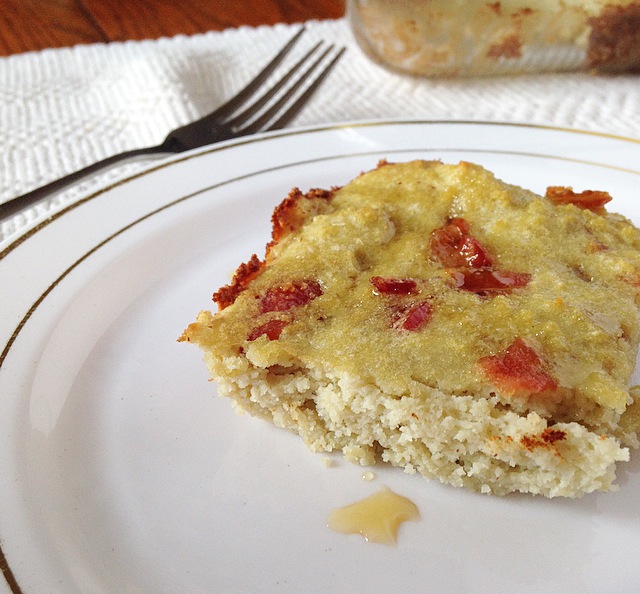 Pancake bars are pretty much like pancakes cut into squares, minus the flipping and mess making (at least if you are me) with the delicious combination of bacon and maple, these are to-die-for. Short on time during the week to make a healthy breakfast, make a batch of these on Sunday and you will have a delicious and filling breakfast for the whole entire week. You'll never want to flip a pancake again.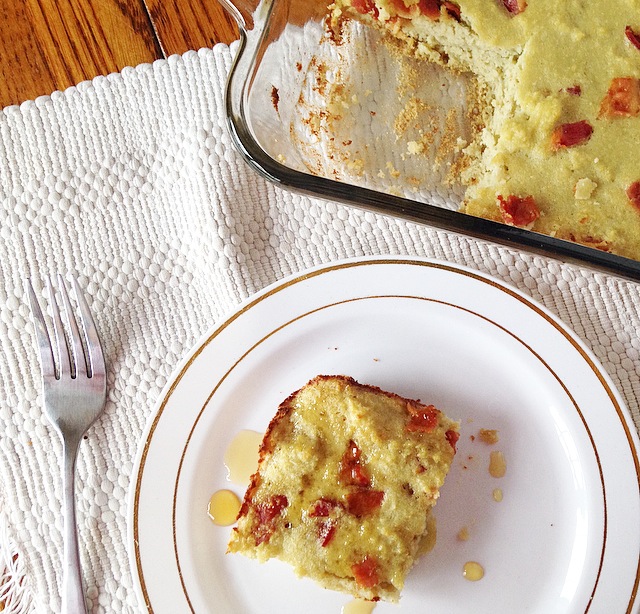 Ingredients
Maple-Bacon Pancake Bars
4 eggs, beaten
1/2 cup full fat coconut milk
1/2 cup water
1 tbsp coconut oil, melted
2 tbsp maple syrup
1/2 tsp vanilla extract
1/2 cup coconut flour
1/2 tsp baking powder
3 pieces bacon, cooked and finely chopped
Instructions
1. Preheat oven at 375 degrees and spray a 9x9 glass pan with oil
2. In a large bowl, mix together eggs,milk,water,oil,maple syrup, and vanilla
3. In a small bowl, mix together flour and baking powder, add dry ingredients to wet and mix well, add in bacon pieces and mix
4. Place batter in pan and bake for 20-25 minutes, or until done
5. Cut into 9 squares and op with more maple syrup and enjoy!
http://athleticavocado.com/2015/09/13/maple-bacon-pancake-bars/
These pancake bars are paleo dairy-free and gluten free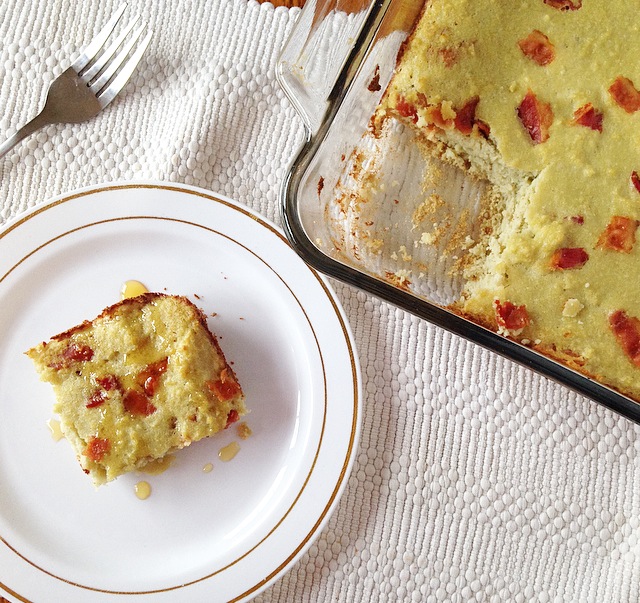 Linking up with Sprint to the table for Strange but Good!