This shop has been compensated by Collective Bias, Inc. and its advertiser. All opinions are mine alone. #PowerInProtein #CollectiveBias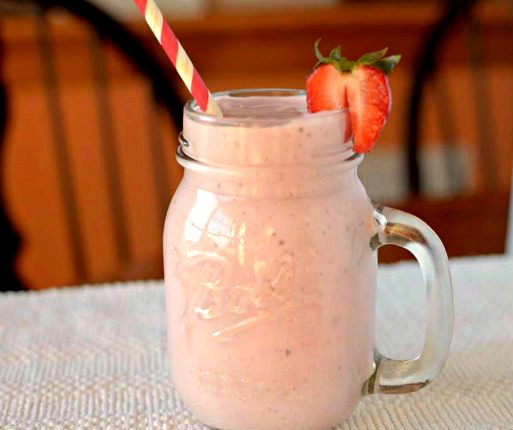 Guess what? I can do a backflip. Not only a backflip, I can twist and flip and turn at the same time while upside down. I'm what some folks call a freak, or a gymnast for a proper term. I practice pretty much all day er' day and I love doing it. Its my favorite type of exercise because its fun and I get excited every time I learn a new skill. I guess you'd could say I love gymnastics like a fat kid loves food (ok maybe not that similar).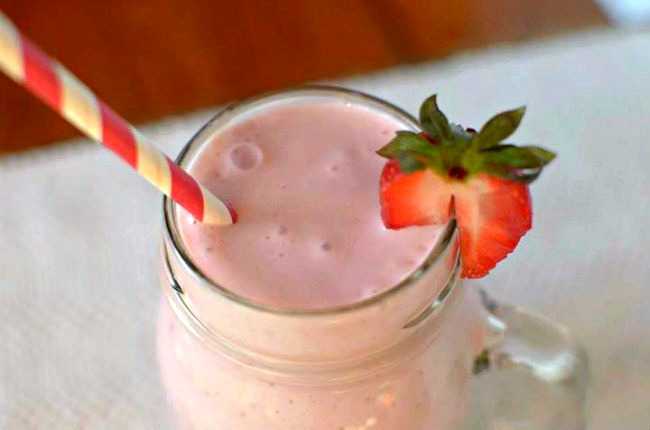 With all the fun of gymnastics comes the proper nutrition to fuel my body so I can do crazy things without feeling sluggish. You need tons of energy to do all those flips and if you don't, gymnastics is NOT possible. There have been many times in the past where I made that mistake and ate mat hard (aka fell on my face a lot for those of you who don't know gymnastics slang). Proper nutrition is not only critical for your energy supply, but it is important so you can nourish your muscles after a tough practice so you can become lean and strong! The more fit you are, the easier gymnastics is and the more fun it can become!
I guess Rachel didn't eat enough protein that day!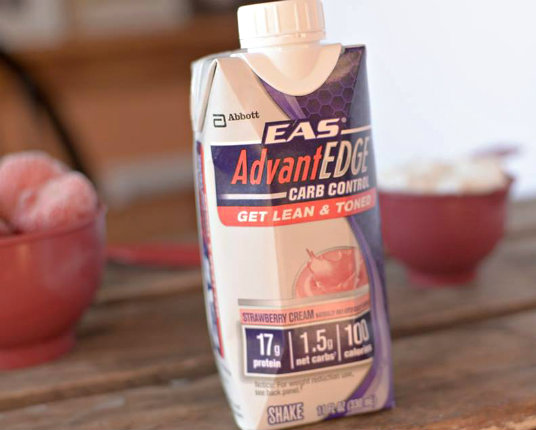 I always make sure get in a lot of protein after a practice so I can manage my hunger levels and restore the damage I did to my muscles. One easy way to do that is to drink EAS AdvantEdge Carb Control Drinks for a post workout snack! They come in delicious flavors like Strawberry Cream, French Vanilla, Chocolate Fudge, Rich Dark Chocolate, and Cafe Caramel! You can drink these straight out of the carton, or use it to make a tasty thick shake (my favorite way to enjoy it!) You'd never guess that you're getting tons of protein and nutrients in these yummy ready-to-drink protein shakes!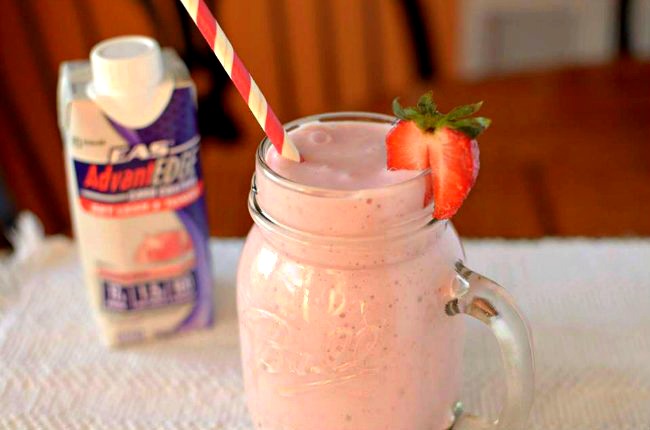 There are tons of advantages of drinking EAS AdvantEdge Carb Control Drinks! Each drink has 17 grams of protein for only around 100 calories per serving! They are all low-fat and low-carb as well to manage your weight while helping to become lean and toned! When combined with an active lifestyle, EAS AdvantEdge Carb Control Drinks can help to reach your fitness and nutrition goals! Need I say more?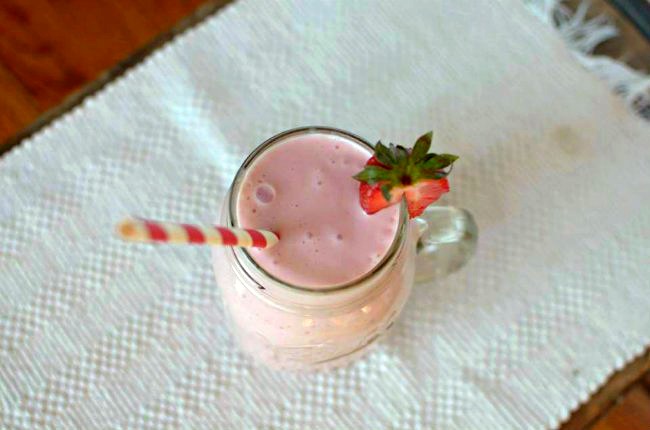 After my morning practice today I was craving dessert but I knew that that probably wouldn't be a good source of protein to replenish my body (I mean there's eggs in cake ,right ?).  So I made the next best thing,  A Strawberry Cheesecake Protein Milk Shake!  I added Strawberry Cream EAS AdvantEdge Carb Control Drink to my vitamin with cottage cheese (yay even more protein), frozen strawberries and vanilla!  And voila, my muscles are just are happy as my tastebuds!
A dessert-inspired drink with tons of protein to help you become lean and strong?  Don't mind if I do!
Strawberry Cheesecake Protein Milkshake (1 serving)
Ingredients
1 (11 Fl oz.) [Strawberry Cream EAS AdvantEdge Carb Control Shake|http://www.walmart.com/search/search-
ng.do?search_query=eas&ic=16_0&Find=Find&search_cons
traint=0]
1/2 cup cottage cheese
1 cup frozen strawberries
1/4 tsp. pure vanilla extract
Instructions
Place all ingredients into a Vitamix or blender and blend until smooth
Enjoy!
http://athleticavocado.com/2015/07/27/strawberry-cheesecake-protein-milkshake/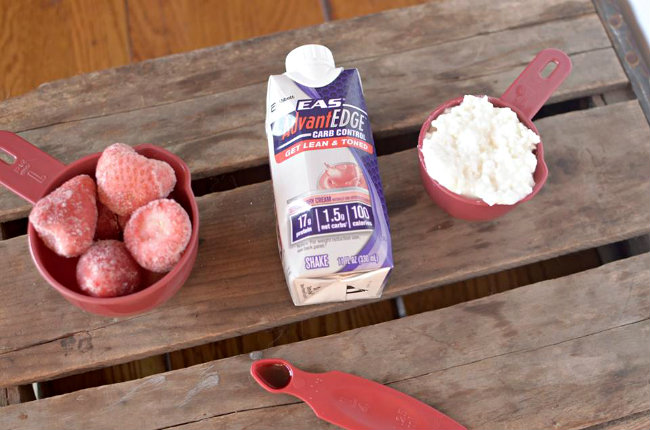 Step one:  Measure the ingredients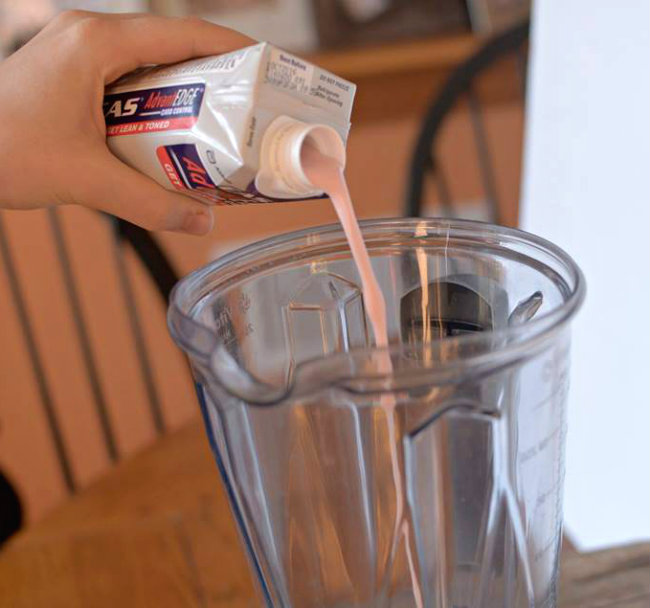 Step two: Add all the ingredients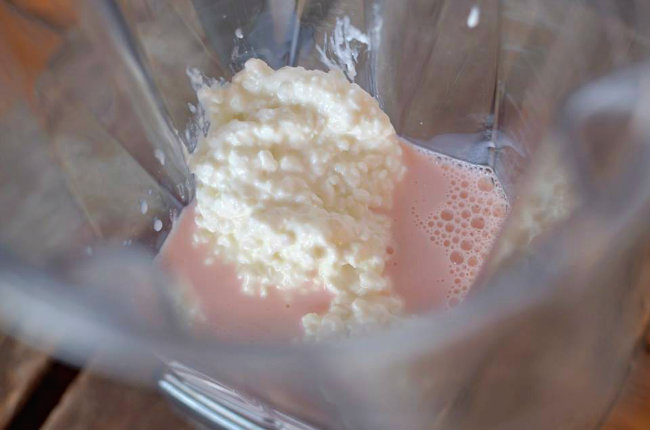 Step three:  Blend all the ingredients until smooth
Enjoy!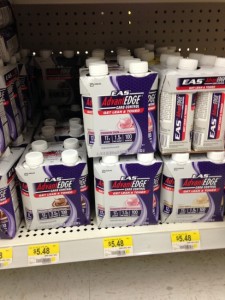 [Tweet "Fuel your muscles with this #lowcarb Strawberry Cheesecake Protein Milk Shake!#PowerInProtein #Ad #CollectiveBias @Walmart "]
Be sure to check out more about the delicious EAS AdvantEdge products here!