Coconut Cookie Dough Baked Protein Bars are an easy and delicious breakfast, snack or dessert filled with wholesome ingredients. Paleo, low carb and gluten-free!
Guys, Bethany and I are officially college graduates! AKA we are getting OLD haha. It seems like yesterday that we were both freshman, heck, we still both look like freshman. We went to the mall the other day with our Mom and got talking to this lady whose daughter we coached in gymnastics and our Mom was telling her how we just graduated and she asked where we are going to college. We then told her that we just graduated college, not high school and she couldn't believe it! Well at least when we're older we'll still look a decade younger 😉. Anyways, all those four years definitely payed off and we are sooooooo ready to focus on Athletic Avocado since we've got a few free months until we have to go back to Grad school……. But we can't tell you how excited we are to make recipes almost everyday and let our creative juices flow!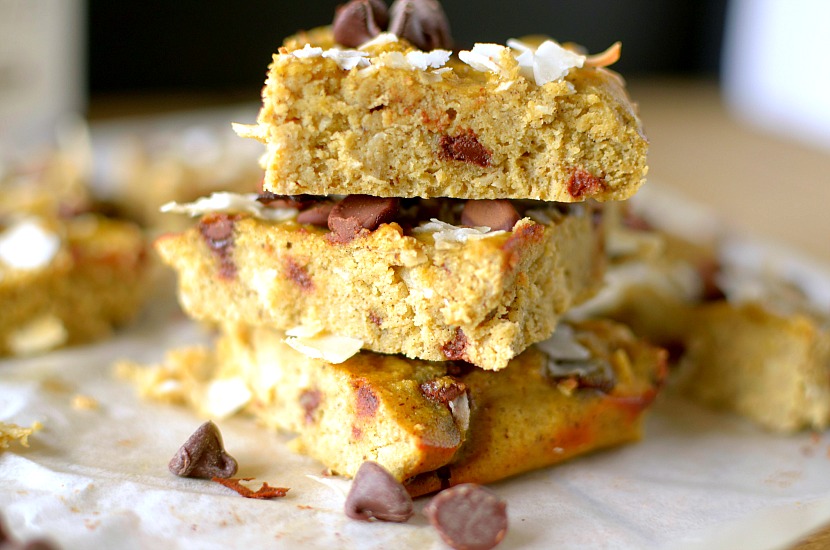 Now for the recipe today. Guys, I've been dreaming up this recipe for Coconut Cookie Dough Baked Protein Bars ever since finals week started and I couldn't stop thinking about how I was going to make them. I just knew that were gonna be a complete winner.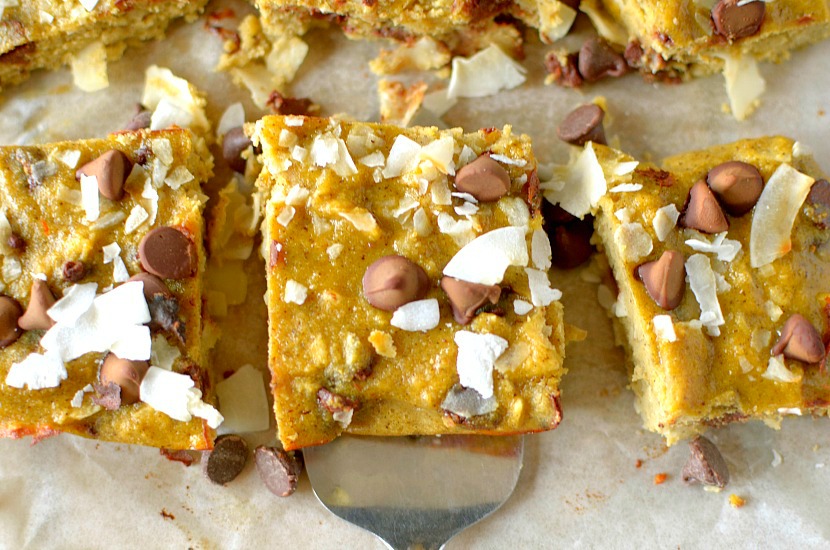 I actually based this recipe on our Paleo Nutella Fudge Bar recipe that we made over 3 years ago to achieve that same kind of dense, fudgey texture, but except this time with a protein version that can be eaten for breakfast, snack AND dessert! I replaced the cocoa powder and hazelnut meal with Vital Proteins Coconut and Vanilla Collagen Whey for delicious flavor AND epic protein boost to feed those muscles 💪🏼.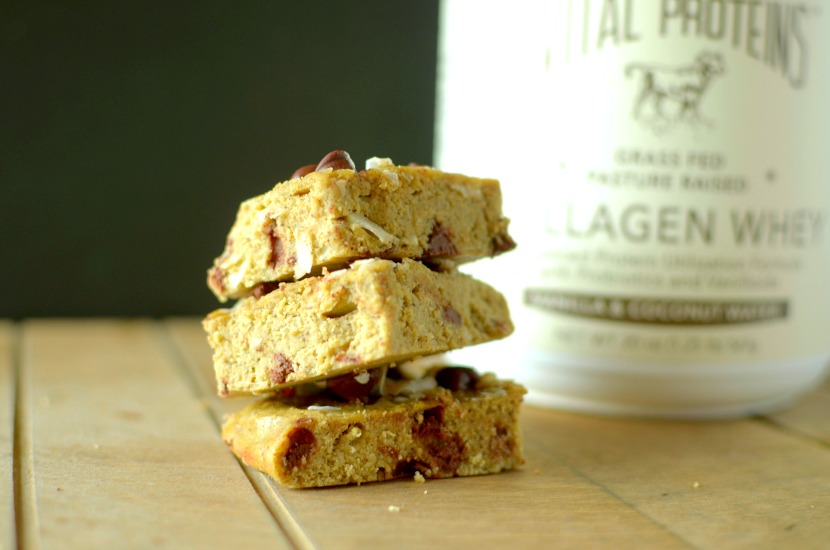 We love Vital Proteins collagen products and have noticed huge benefits from collagen ever since we started taking it. The Collagen Whey is equipped with pasture-raised collagen peptides to reduce injuries and increase performance, natural hyaluronic acid to keep cartilage strong, Madagascar vanilla beans to support healthy inflammation response and spore probiotic bacillus coagulans to support protein absorption and recovery!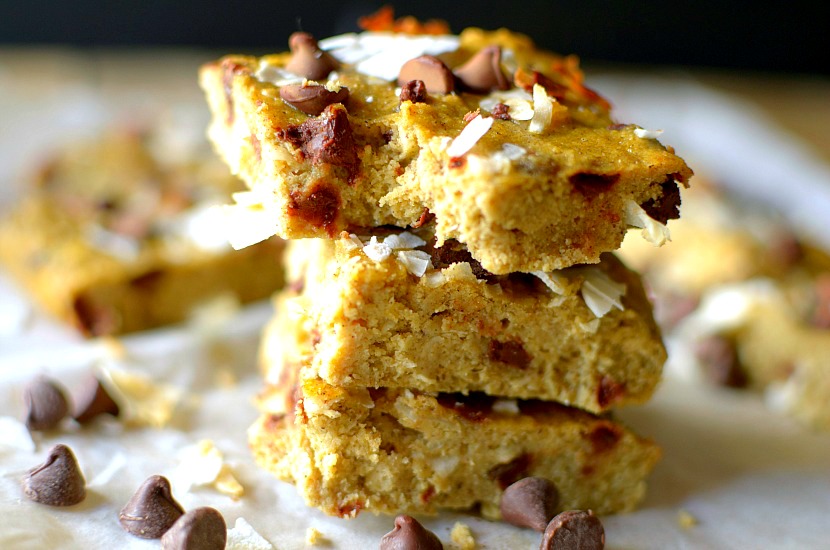 These Protein bars are super easy and simple to make, they are made from natural and wholesome ingredients that your body will use for fuel such as:
Coconut flour
Vital Proteins Coconut and Vanilla Collagen Whey
Eggs
Maple syrup
Milk
Coconut oil
Chocolate chips
Unsweetened coconut flakes
These Coconut Cookie Dough Baked Protein Bars are a delicious snack, on-the-go and make-ahead breakfast, or healthy dessert! They are so easy to make with real and wholesome ingredients and are filled with protein. Also paleo, vegetarian, low carb and gluten-free.
Coconut Cookie Dough Baked Protein Bars
Ingredients
Instructions
Preheat oven to 350 and line an 8x8 pan with parchment paper or cooking spray.
In a large bowl, combine coconut flour and protein powder, mix well
In a medium size bowl, combine eggs, maple syrup, milk, coconut oil and vanilla extract.
Add wet ingredients to dry and combine well.
Stir in coconut and chocolate chips.
Add batter to pan an bake for 15-20 minutes, or until done.
http://athleticavocado.com/2017/05/09/coconut-cookie-dough-baked-protein-bars-paleo-low-carb-gluten-free/
Like this Recipe? Pin For Later!

You May Also Like…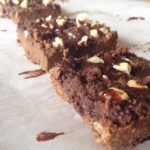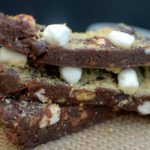 ---
Question of the day!
What's your favorite thing to make with protein powder?