These Sticky Bun French Toast Rollups will soon become your family new favorite and special way to eat breakfast!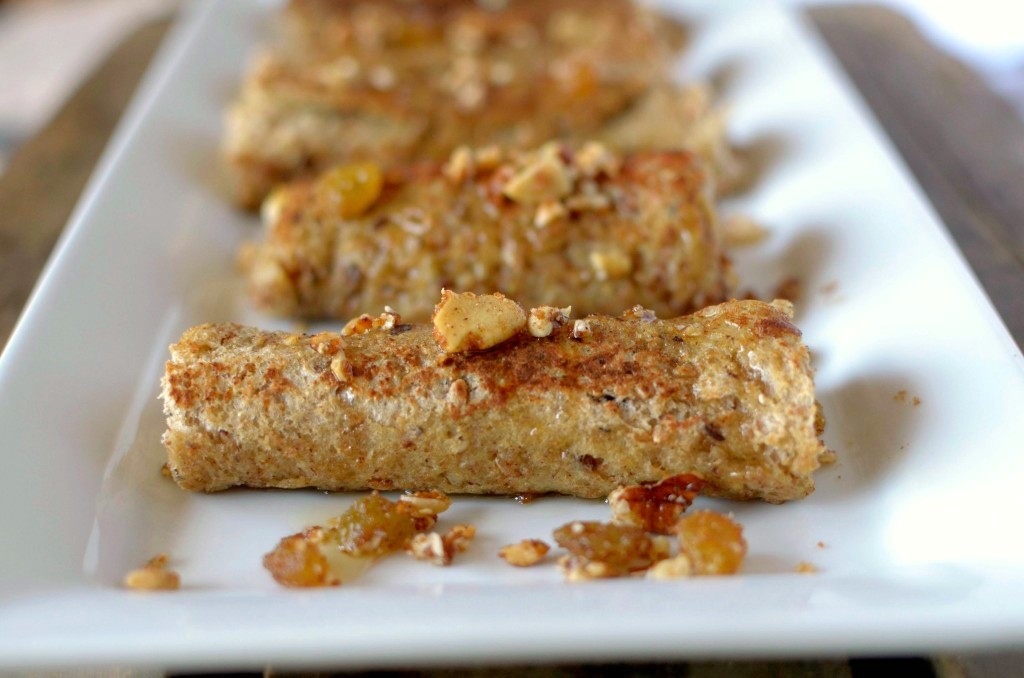 I vividly remember a Mother's day a few years ago when I forgot to my Mom a gift the night before so I thought it was a great idea to make her sticky buns for the next morning at 11:30 pm. It was all going pretty well until I put them in the oven and fell asleep somehow, needless to say I woke up two hours later after I smelled something burning. My mom woke up and asked me what that smell was, at least she appreciated the effort! It took me about an hour to clean up and on Mother's Day morning I went to the local supermarket and bought sticky buns. It's clear that making sticky buns is not my happy memory for me, until now. Yes friends, the French Toast Rollups are back in action, and these are the best yet!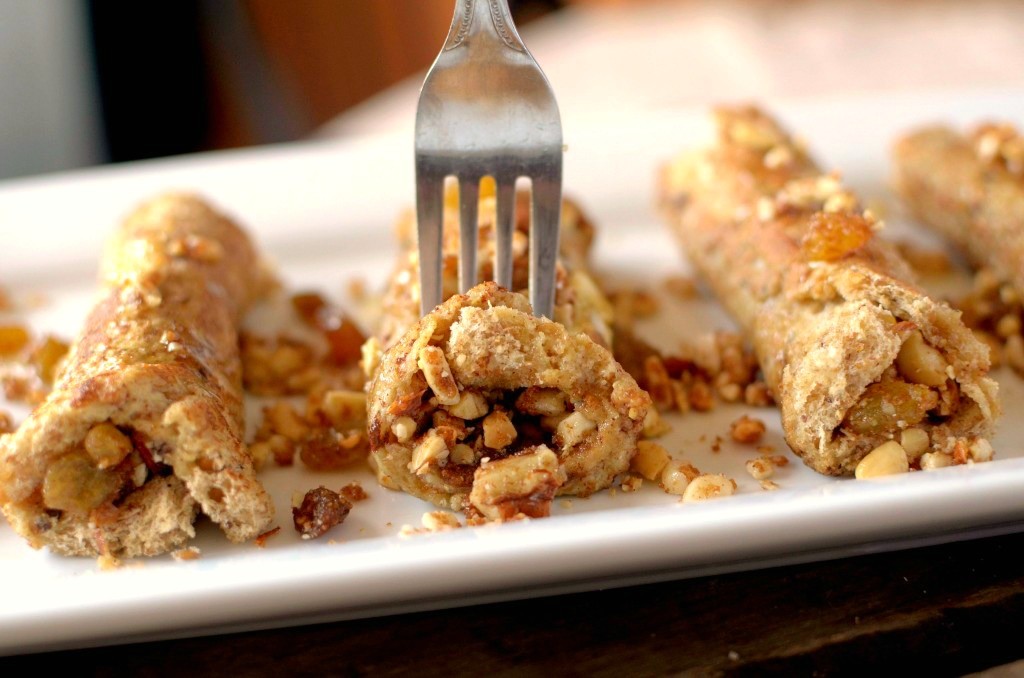 Sticky Bun French Toast Rollups are my favorite kind of French Toast Rollup, sticky bun filling rolled up in bread and then dipped in egg wash and pan-fried in a skillet, then topped with honey or rolled in cinnamon-sugar.

Now if you think that sounds and looks amazing, wait until you try it!  After one bite, you'll never want regular french toast again.  You can thank me later!
Sticky Bun French Toast Rollups
Ingredients
6 slices of sturdy whole grain or GF bread, crusts cut off
Spread
1/4 cup of your favorite nut butter
Filling
1/4 cup raisins
1/4 cup crushed nuts of choice (i used mixed nuts but pecans or walnuts would be great)
1 tbsp coconut sugar
1 tbsp coconut oil, melted
1/2 tsp cinnamon
1/4 tsp vanilla extract
Egg Wash
1 egg
1/2 cup almond milk
1/2 tsp cinnamon
1/4 tsp vanilla
Instructions
Flatten crustless bread with a roller
Spread nut butter on flattened slices
Combine all ingredients for filling and mix well
Combine ingredients for egg wash in a separate bowl
Spray a skillet with oil and place over medium heat
Place a small spoonful of filling (DO NOT OVERSTUFF!!!) on each bread slice and roll up, dip in egg wash a cook in skillet, flipping to each side until golden
Repeat for each rollup
Let cool and roll in cinnamon sugar or top with honey, if desired
http://athleticavocado.com/2015/12/17/sticky-bun-french-toast-rollups/
This recipe can be gluten-free and dairy-free
 
Pin for later!!!!

More French Toast Rollups!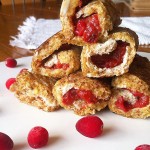 Pumpkin-Cranberry French Toast Rollups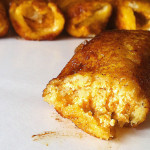 Pumpkin-Ricotta French Toast Rollups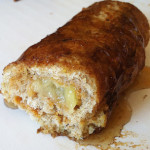 Peanut Butter Banana French Toast Rollups
Have you ever had french toast rollups? If not, why not!? 
linking up with Laura for Strange but Good!