This Strawberry Bluebarb Chia Seed Jam is super easy to make and is the perfect healthy spread that tastes like pie filling! It contains no refined sugar and is vegan, paleo and gluten-free.
Guess what guys?  Summer's coming soon if you didn't already know! And you can guess what that means: beach dayz, shades on, bikini tops, but most importantly,  summer PRODUCE.  The abundance of fresh fruit and veggies is arguably the best part of summer, especially when you're a food blogger!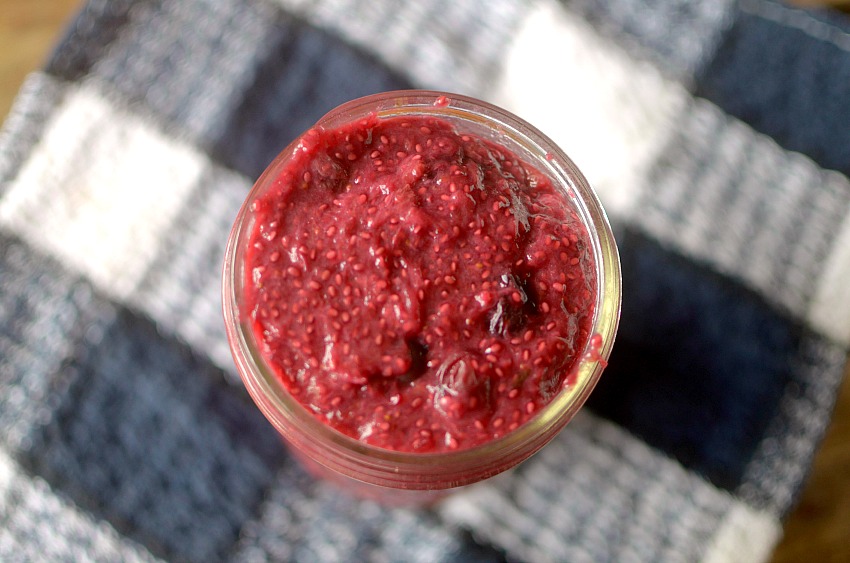 No more spending $6 on a tiny pack of berries that can be eaten in less than one minute. #firstworldprobz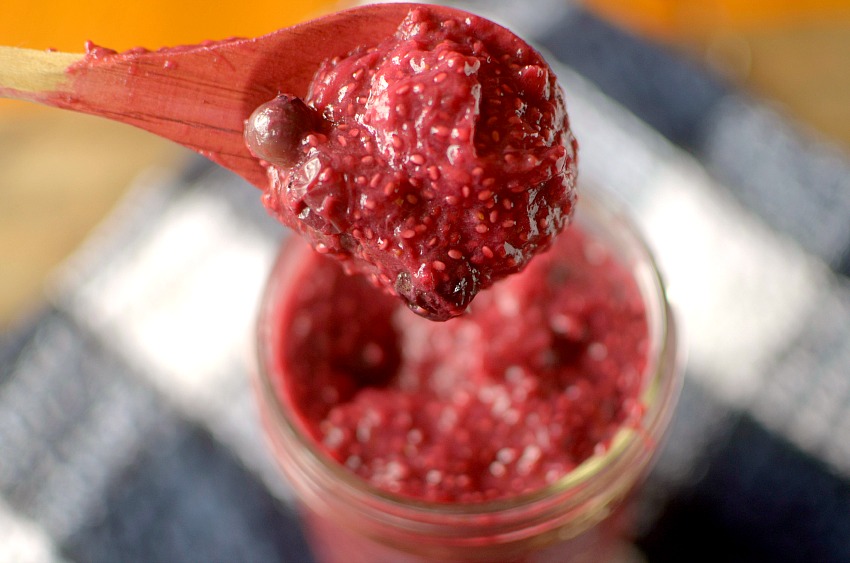 Rhubarb also makes it's appearance in the summer, usually in pie form.  To be honest, I never knew what rhubarb was.  I thought that the rhubarb in strawberry rhubarb pie was just another type of berry, embarrassing, I know.  It looks like pretty pink celery and doesn't taste much like anything, but when combined with berries, it shines!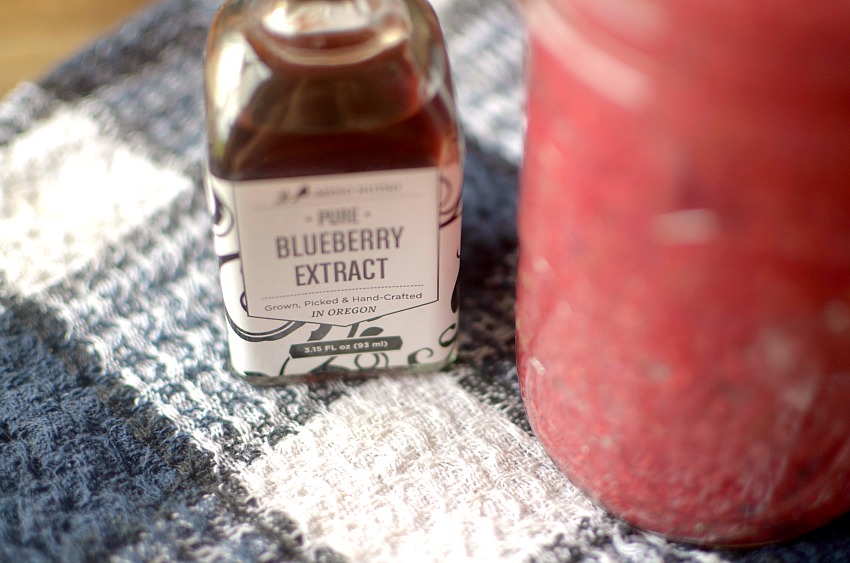 What sparked my idea to make this jam was a blueberry extract that I found on Hatchery.  Hatchery is a cute little site for foodies (aka moi) that sells unique and ah-maz-ing products from small companies. They have a large selection of everything you could ever want and more!  You can even receive a monthly tasting box that contains gourmet small-batch ingredients and condiments, sourced from independent makers across the country.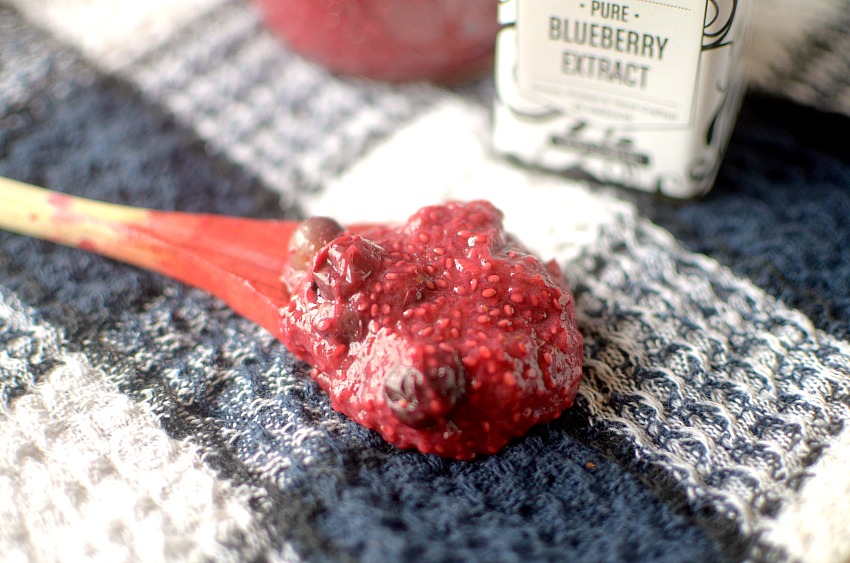 Never have I ever seen blueberry extract, so you imagine my excitement when I saw it on Hatchery.  The company  Meso Nutso grows and picks the blueberries themselves, and handcrafts the extract without the use of yucky chemicals.  It's  high-quality extract lends a strong blueberry flavor to jams, baked goods and even oatmeal.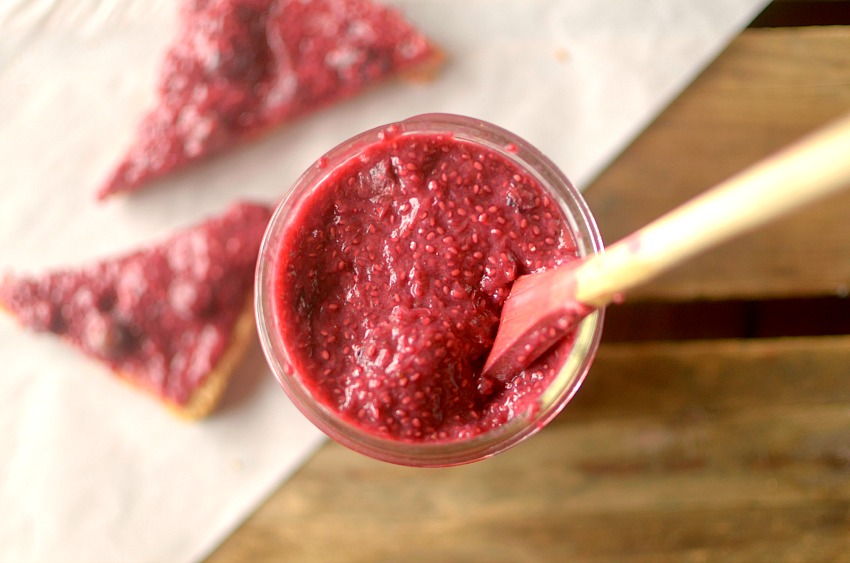 This Strawberry Bluebarb (aka blueberries + rhubarb) Chia Seed Jam is super easy to make!  It tastes like summer sunshine in a jar, and takes only 30 minutes to make!  The magic of chia seeds is that they soak up the liquid from the berries, creating the thick, gooey texture of jam without the use of pectin.  Spread this 'ish on everything, literally.  Or be like me and eat it by the spoonful, it's like eating pie filling!
To get these amazing products Hatchery offers,  go to Hatchery.co and use the code ATHLETICAVOCADO to receive your first tasting box for only $10!
Strawberry Bluebarb Chia Seed Jam
Ingredients
1 cup rhubarb, finely chopped (thawed out completely if frozen)
1 cup blueberries
2 cups strawberries
juice of half a lemon (about 1 1/2 Tbsp. lemon juice)
3 Tbsp. chia seeds
2 Tbsp. maple syrup (or stevia to taste)
2 tsp. blueberry extract
Instructions
Place strawberries in a blender or food processor. Pulse until chunky puree forms.
Add rhubarb, blueberries, strawberries, maple syrup, lemon juice and blueberry extract in a sauce pan on medium heat. Stir constantly until blueberries "pop", about 15 minutes.
Take pan off heat and stir in chia seeds. Cook on low heat for another 15 minutes, stirring occasionally.
Let cool and place in a jar. Store in the fridge for up to one month.
http://athleticavocado.com/2016/05/01/strawberry-bluebarb-chia-seed-jam/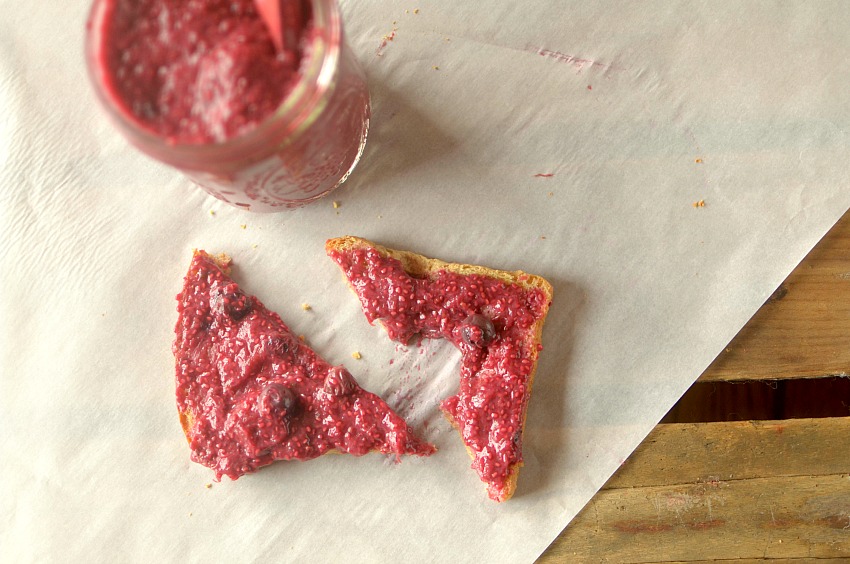 Like This Recipe? Don't Forget To Pin For Later!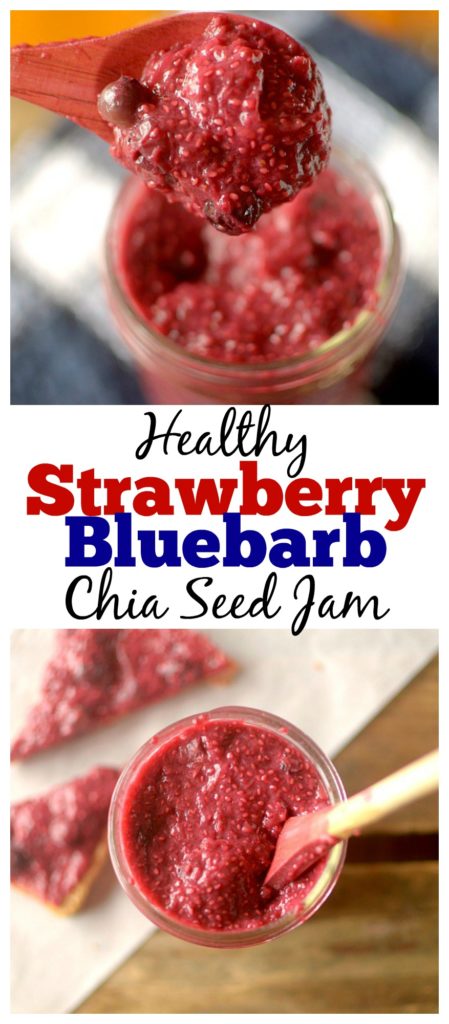 You May Also Like These Recipes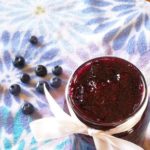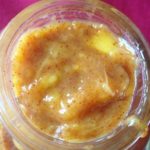 What's your favorite way to eat fresh summer produce?

What's your favorite kind of summer fruit?
" Some of the links in the post above are "affiliate links." This means if you click on the link and purchase the item, I will receive a small affiliate commission. Regardless, I only recommend products or services I use personally and believe will add value to my readers."
linking up for Foodie Friday and Strange But Good!