No Campfire? No problem! This S'mores Chocolate Avocado Pudding is a delicious and healthy way to get your S'mores fix without the hassle. It takes only 5 minutes to make and is made with real and whole food ingredients. Also vegan and gluten-free!
So I'm pretty sure I've made more s'mores flavored foods than actual s'mores, cause hey, you can only really make real s'mores 1/4 of the year, unless you live in Hawaii in which case, I am so jealous!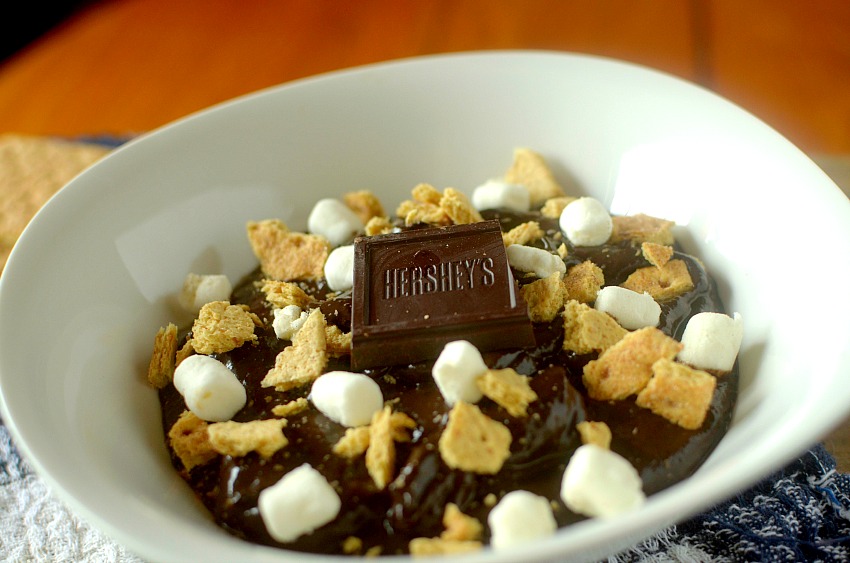 Anyways, for my peeps who have got all 4 seasons, these s'mores flavored foods are for you. So far we've got a mug cake, cookies and protein bars. I kinda think that making traditional s'mores is a hassle. I mean, you have to get the wood, arrange the wood, make a fire, toast the marshmallow, assemble the chocolate and graham cracker and then, you can eat a s'more. There are just too many steps involved and I'm not willing to wait that long. Plus, I didn't add in the possibility of getting marshmallow and chocolate all over yourself, which you know happens ALL the time when making s'mores.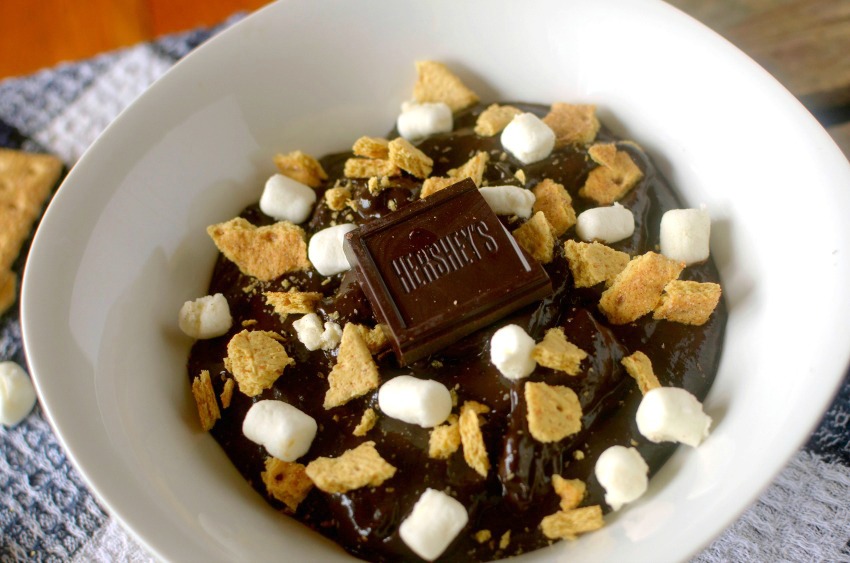 This month's Recipe Redux theme is to celebrate a fellow ReDuxer and great a recipe inspired by one of theirs!
The inspiration for this new twist on chocolate avocado pudding came from this traditional version from Lindsay at The Lean Green Bean. Now if you don't know her blog, which I'm pretty sure you do because she has been killin' it in the blogging community for a few years now, she runs a healthy living blog that focuses on simple and healthy recipes, nutrition tips, workout ideas and just pure awesomeness. Now if y'all didn't know, Lindsay's blog was actually one of the reasons we started blogging. We discovered her blog in our junior year of high school and have been loyal readers since then. We are so thankful to have been encouraged to start a blog because of Lindsay's incredible content!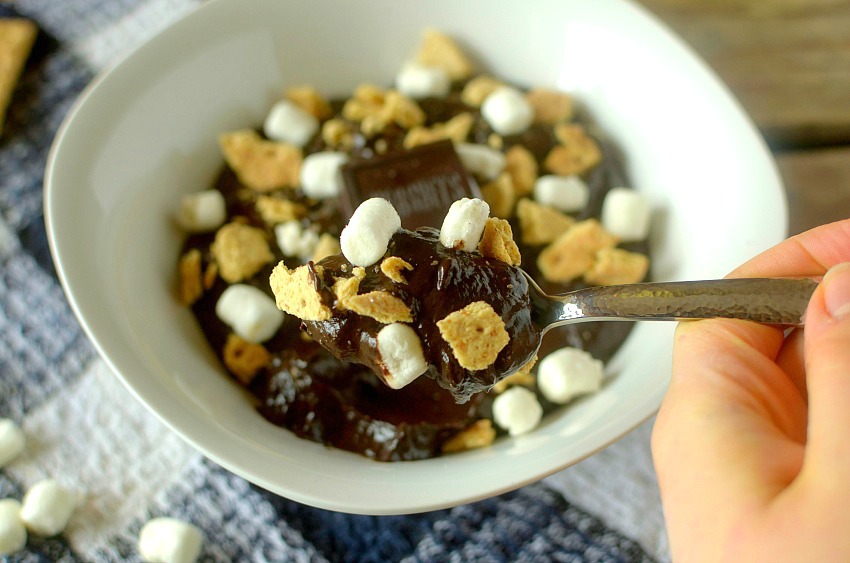 Now of course we had to do something different with the already delicious chocolate pudding base, and by looking at the title, pictures and reading this, you already know that we created a s'mores twist on the classic cado' puddin'.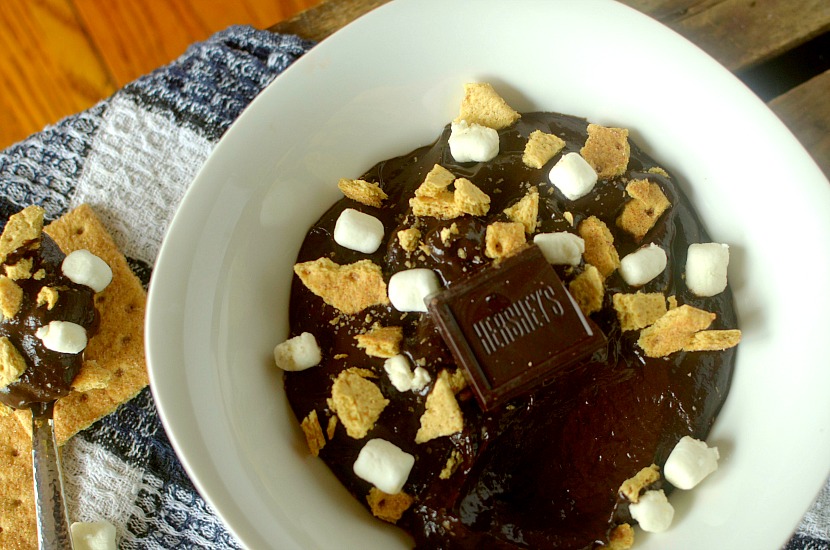 S'mores Chocolate Avocado Pudding
Let's get down to the description of this tasty summer-like dessert.
It's extra thick, thanks to the wonderful 'cados
Super rich from the dark cocoa powder
Perfectly sweet from banana and maple syrup
S'mores-like thanks to GF graham crackers, marshmallows and chawklate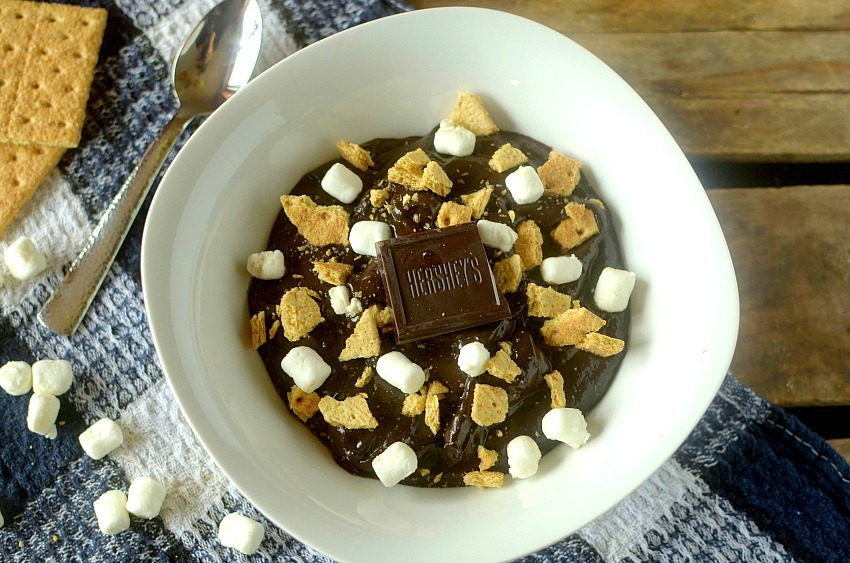 So yeah, if you like s'mores but don't like the hassle of making them and you like chocolate pudding too but ya tryin' to be healthy, you MUST MAKE this!
Like This Recipe!? Pin For Later!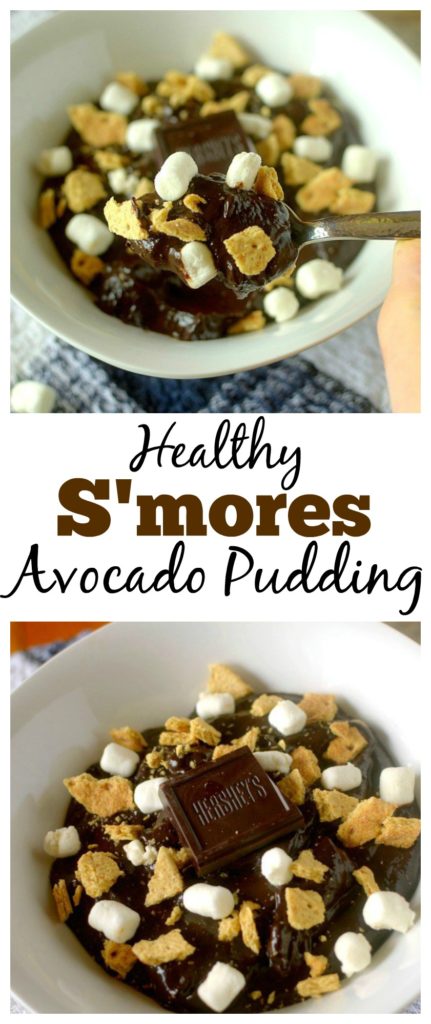 You May Also Like These Recipes!
Dark Chocolate Fudge Zucchini Brownies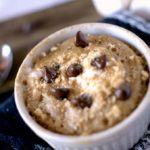 ---
Questions of the day! 
What bloggers are you inspired by?
What's your favorite way to eat avocado?
Linking up for Foodie Fridays!