Peanut Butter Banana Pancake Bake is a healthy, delicious high-protein breakfast that can be made ahead for the whole week!  Vegan + Gluten-free
It's been a long long time since I made pancakes.  It's not that I don't like them (in fact I love them),  it's the fact that my pancake flip- abilities are poor.  If there was a competition for the worst pancake flipper, I would win hands down!  When I do try to flip them, a few land on the floor and I create a big huge mess😬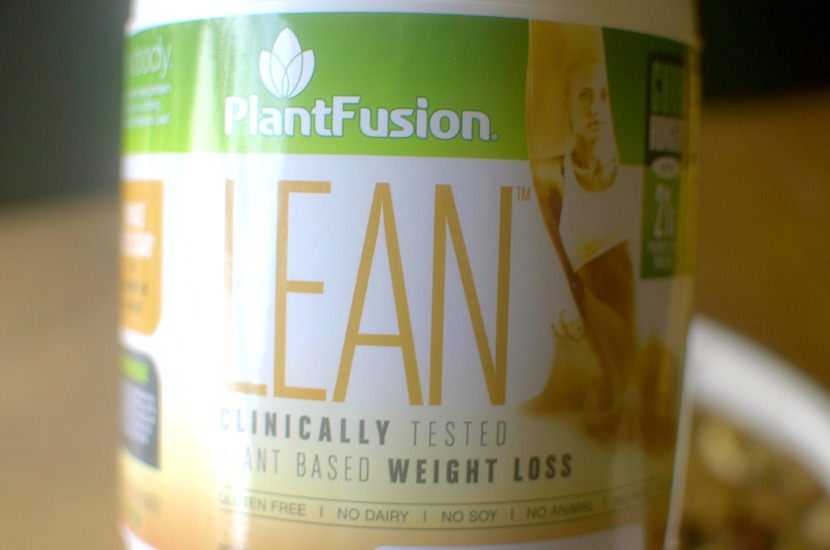 I actually set out to face my fear and make pancakes, but after making the batter,  I was feeling lazy.  Soooo instead of heating the griddle,  I heated the oven and the rest is history😏 I've been trying to add more protein in my breakfast, but it's sort of hard when you crave sweet things for breakfasts and eggs won't cut it. To solve this problem, I decided to add PlantFusion to my breakfasts, such as oatmeal, smoothies, and of course this pancake bake! It does a wonderful job of keeping me full for a long period of time because it increases satiety and is filled with nutrients.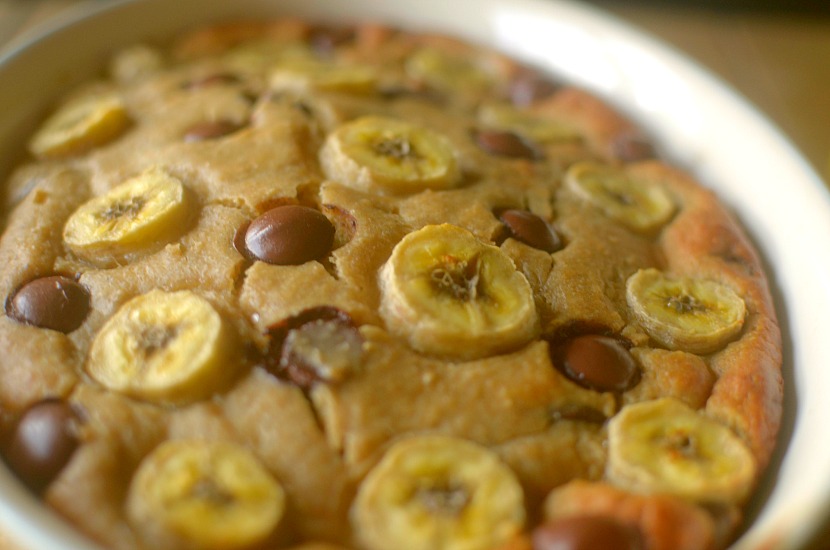 That's why I partnered with PlantFusion to add some satiety power to this breakfast bake!  What are the benefits of enjoying a breakfast full of satiety power? You'll be full for hours, have long-lasting energy and you'll make healthy choices later in the day because you won't be a hangry monster!  PlantFusion uses high-quality plant-based protein that is clinically proven to be more effective than whey protein to curb hunger help promote lean muscle mass.  It's got a whopping 21 grams of protein and 9 grams of fiber per scoop.  But most important of all,  it's got great flavor!  I used the vanilla bean in this recipe.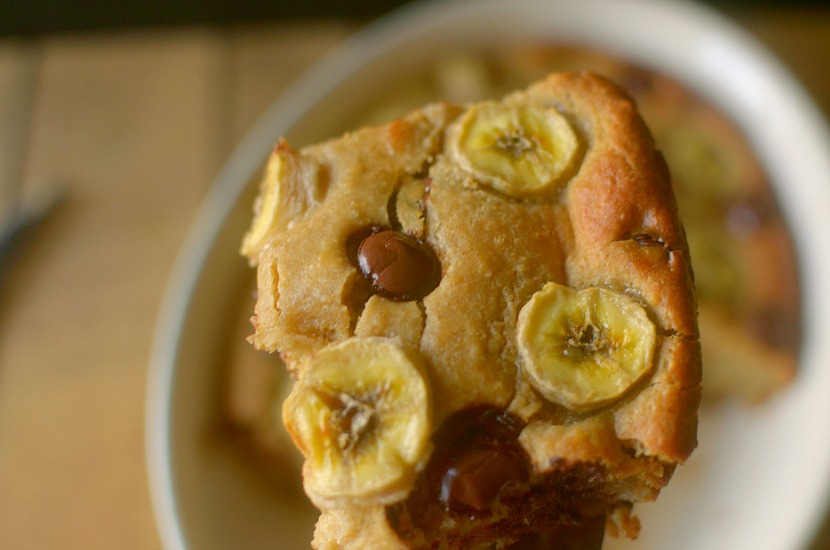 This recipe can be made in under 5 minutes because all you need to do is blend the ingredients (sans the chocolate chips) and pour it in a baking dish.  After baking for 40ish minutes, you can enjoy for the whole week, making it a great make-ahead breakky as well.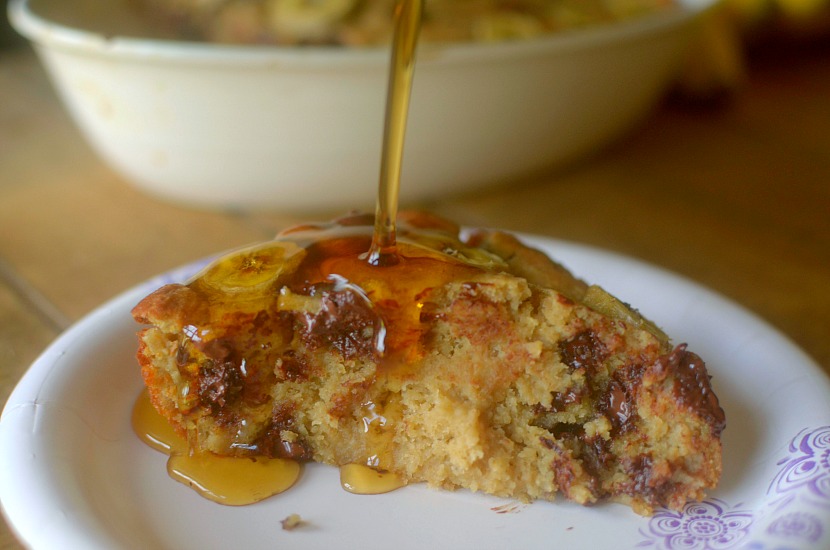 Only 8 simple ingredients required:
oatmeal
peanut butter
banana
almond milk
PlantFusion vanilla bean protein powder
maple syrup
baking powder
chocolate chips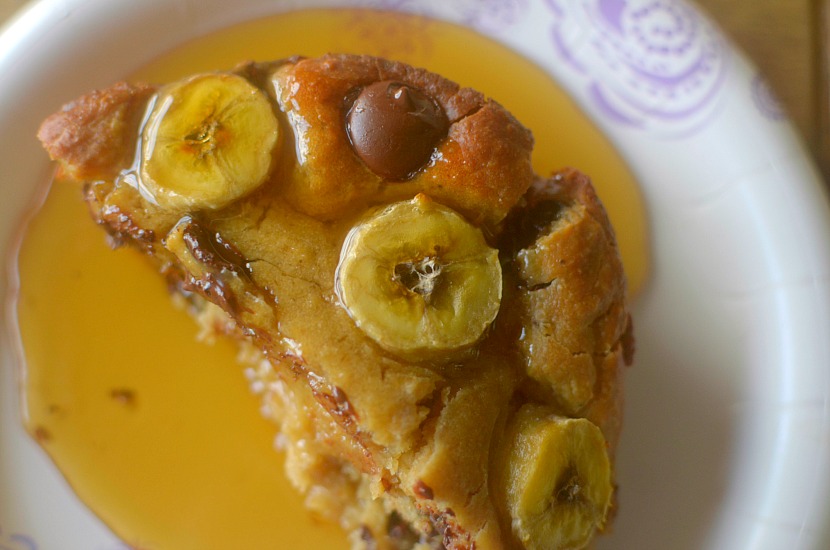 Peanut Butter Banana Pancake Bake
Wholesome, healthy ingredients get thrown in a blender and baked in a dish for the ultimate make-ahead breakfast that doesn't require flipping!  Full of plant-based protein and peanut butter, banana, chocolate flavor!  Vegan + Gluten-free.
Blender Peanut Butter Banana Protein Pancake Casserole
Ingredients
Instructions
Preheat oven to 350 degrees. Spray cooking spray in a casserole dish or 8x8 pan and set aside.
Place first 7 ingredients in a Vitamix or other high power blender. Blend until batter is smooth.
Pour batter into pan/dish and add chocolate chips and sliced bananas on top.
Bake for 40 minutes, or until golden.
Slice and serve and top, if desired.
Enjoy!
Serves 6-8
http://athleticavocado.com/2017/10/27/peanut-butter-banana-pancake-bake-vegan-gluten-free/
*Exclusive for AA readers*

For a limited time, PlantFusion is giving away a free sample pack + shaker bottle every week for the next month.  Enter to win, here!  If you don't want to wait to win, you can order a PlantFusion $10 sample kit here
Like This Recipe?  Pin For Later!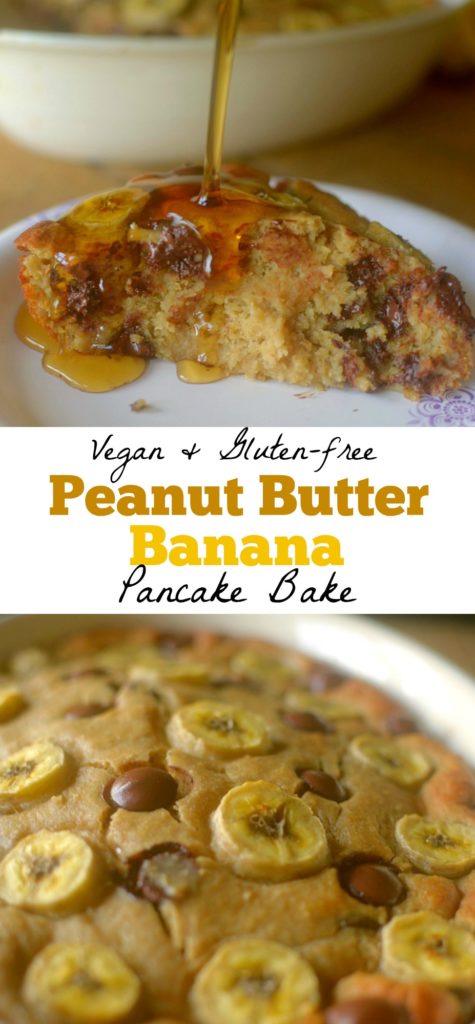 You May Also Like: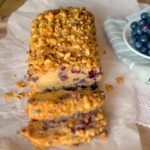 Blueberry Banana Pancake Bread {Vegan & Gluten-free}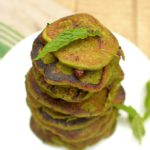 Mint Chocolate Chip Blender Pancakes {Vegan & Gluten-free}
SaveSave
SaveSave
SaveSave
SaveSave
SaveSave
SaveSave
SaveSave
SaveSave
SaveSaveSaveSave
SaveSave
SaveSaveSaveSave
SaveSave
SaveSave
SaveSave
SaveSave
SaveSave
SaveSave
SaveSave
SaveSave
SaveSave
SaveSave
SaveSave
SaveSave