This Healthy Lemon Blueberry Crumb Cake In a Mug is a fast, easy and delicious breakfast, snack or dessert! It's the perfect summer treat made with real food ingredients such as almond flour, coconut sugar and fresh blueberries. Also paleo, vegan and gluten-free!  
We are so happy to be partnering with 6 other amazing blogging friends for an epic vegan roundup using a special ingredient: Blueberries! So if you love blueberries, today is a great day for you 🙂
Fun fact: Bethany and are terrified of the movie Willy Wonka and The Chocolate Factory.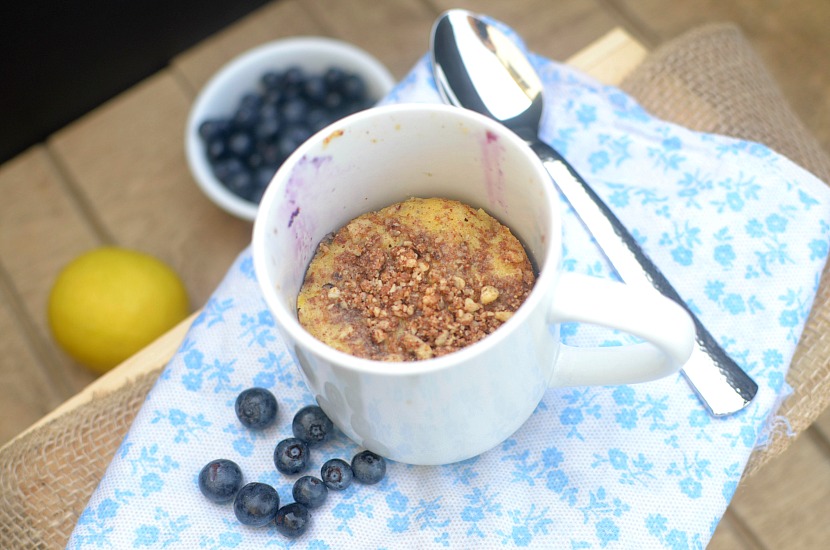 . That movie used to give me nightmares when I was little, all thanks to the creepy oompa loompas. Is it just me or are they pretty scary? Well, you're probably thinking, "now what the heck does this have to do with Lemon Blueberry Crumb Cake?"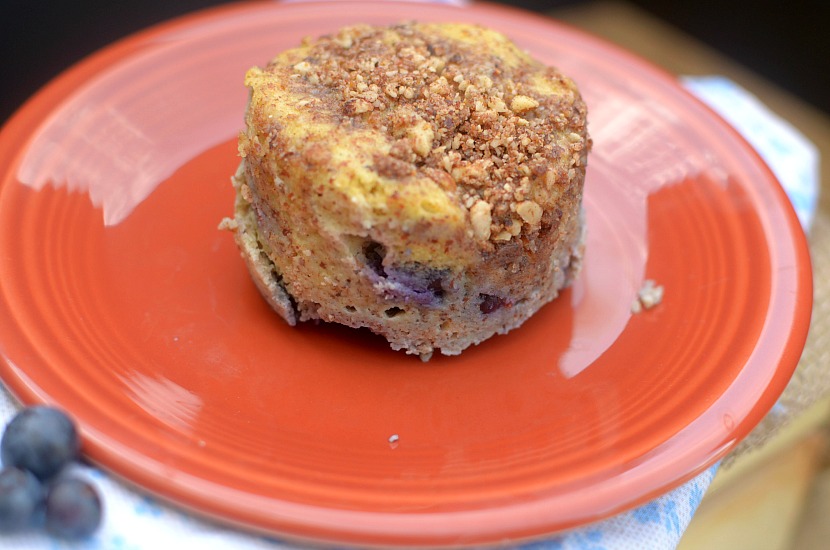 Ummm well, in that movie, there is a girl that turns into a blueberry and that's how it relates to this recipe. Sorry for that randomness but at least I sorta tied it into today's recipe! Okay now enough small talk, on to the star of the show AKA this bae.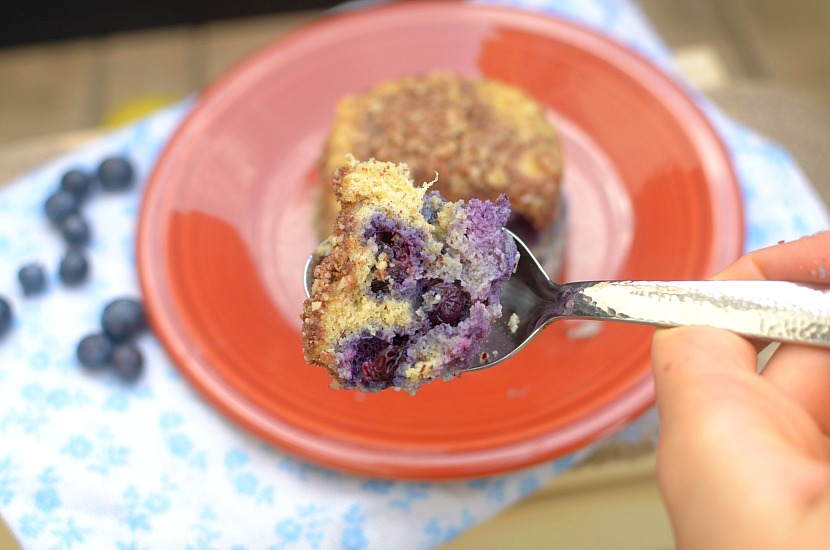 I'm pretty sure I've mentioned at least 20 times, but every summer my Mom buys over 50 pounds of fresh blueberries to make blueberry pies for the year and stores them in the freezer. Yes 50 POUNDS of the biggest, sweetest and juiciest blueberries known-to-man! About 30 pounds go towards the pies, 10 go towards other blueberry-like recipe creations like this one and the leftovers, well, they go in my mouth😏.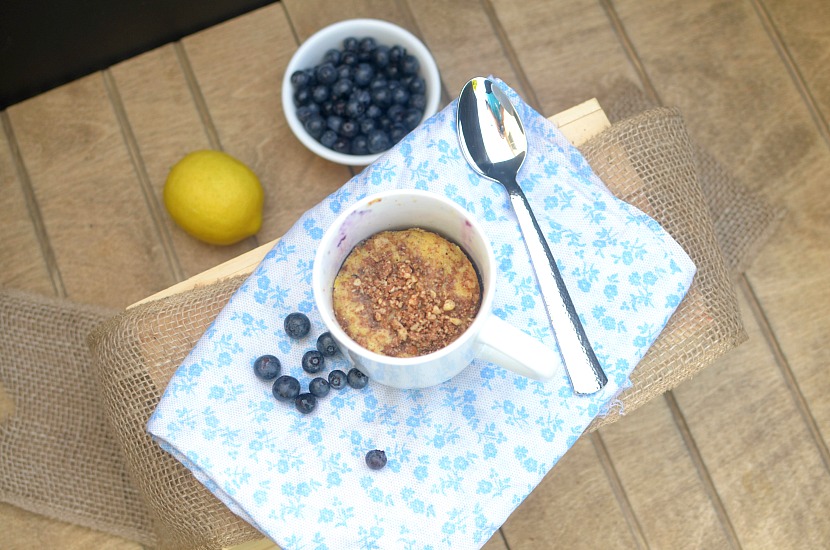 I've actually wanted to make a crumb cake in a mug for such a long time now. So the last time I tried out a similar recipe, it turned out perfectly until I dropped it right before it was ready to be photographed 😤. So of course I had to try again because failure is NOT an option. So I made it and now I can't stop making it. It's my favorite mug creation so far…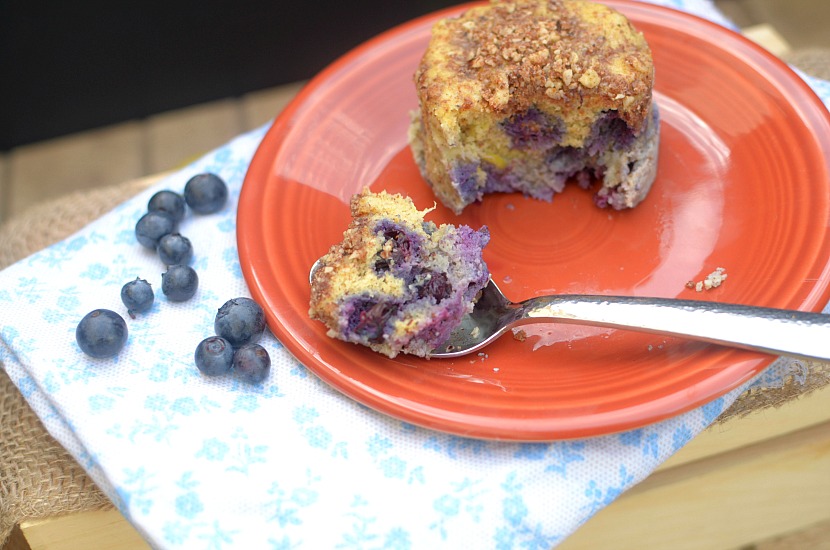 Healthy Lemon Blueberry Crumb Cake In A Mug
So let's get done to the details with this crumb cake for one:
GF spongy base from almond flour
Hint of sweetness from maple syrup
Summer taste from fresh lemon juice and zest
Studded with fresh blueberries
Crumb topping made of ground nuts, coconut sugar, cinnamon and coconut oil
So you should probably go make this and the 6 other blueberry recipes posted below because you will LOVE them!
Lemon Blueberry Crumb Cake In A Mug
Ingredients
4.5 tbsp almond flour
1/4 tsp baking powder
dash of cinnamon
1 flax egg (can use real egg if not vegan)
1 tbsp maple syrup
1 tsp fresh lemon juice
1 tsp fresh lemon zest
1/4 cup fresh blueberries
CRUMB TOPPING
2 tbsp crushed walnuts or nuts of choice
1/2 tbsp coconut sugar
1/8 tsp cinnamon
1 tsp coconut oil, melted
Instructions
Grease a mug/ramekin with oil/butter. Mix all cake ingredients together and place batter in ramekin/mug. Mix together crumb topping ingredients and add on top of batter. Cook for 1 minutes in the microwave.
http://athleticavocado.com/2016/07/16/lemon-blueberry-crumb-cake-mug/
Like This Recipe? Pin For Later!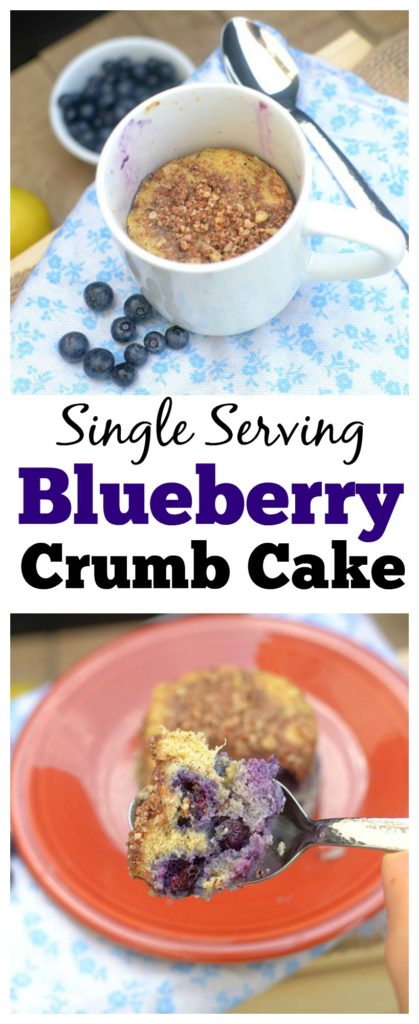 Check Out These Other Epic Vegan Blueberry Recipes!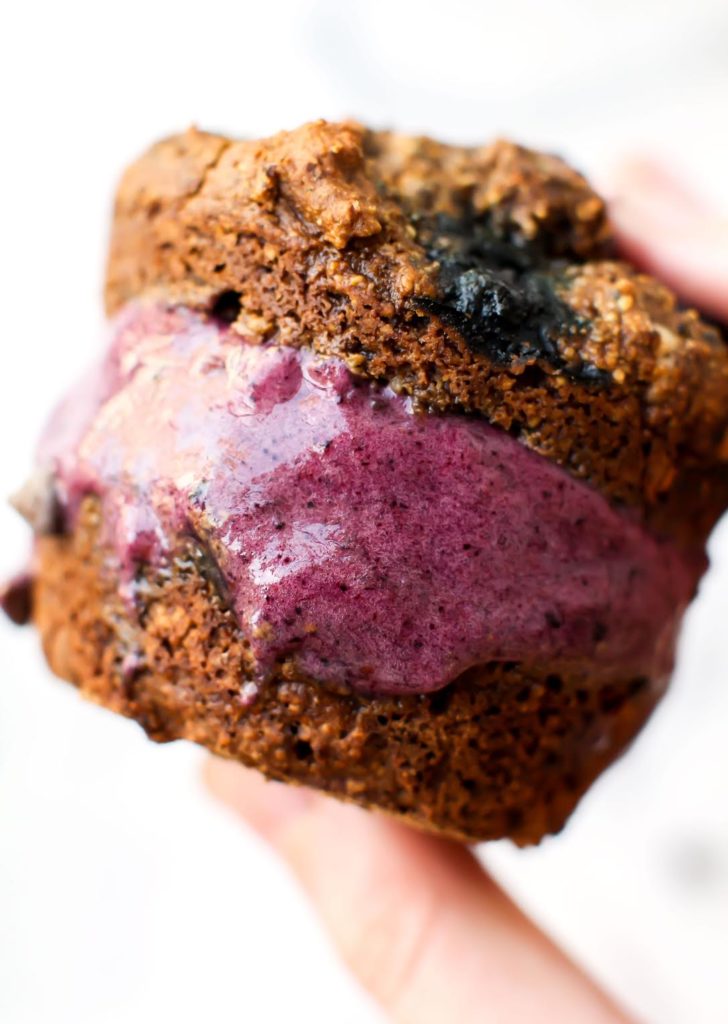 Blueberry Muffin Ice Cream Sandwiches via Feasting on Fruit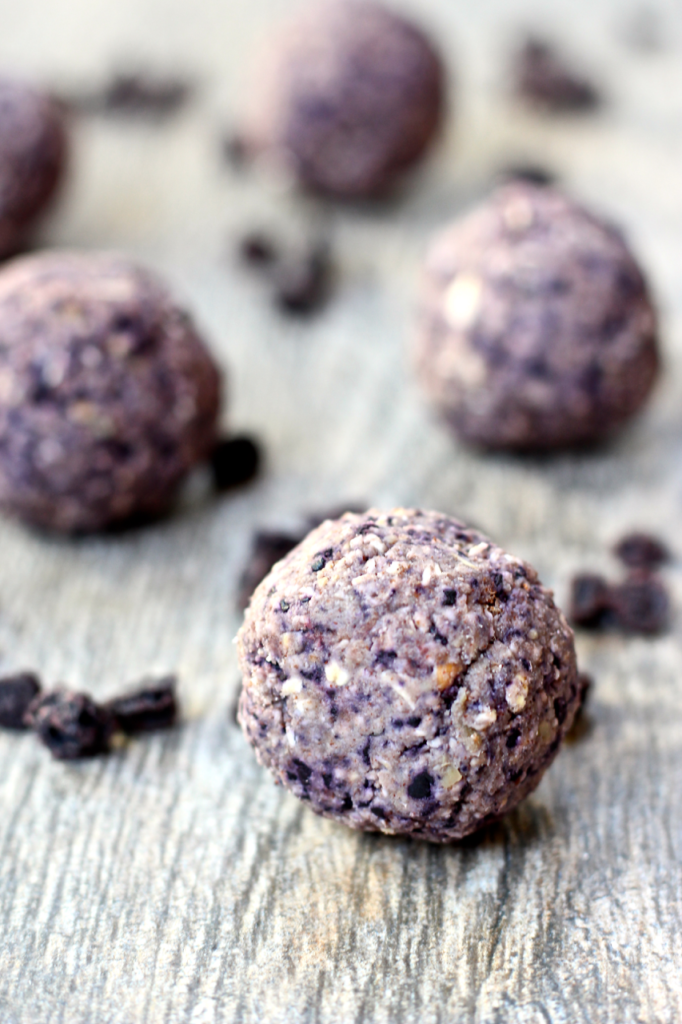 Blueberry Cobbler Cookie Dough Bites via Healthy Helper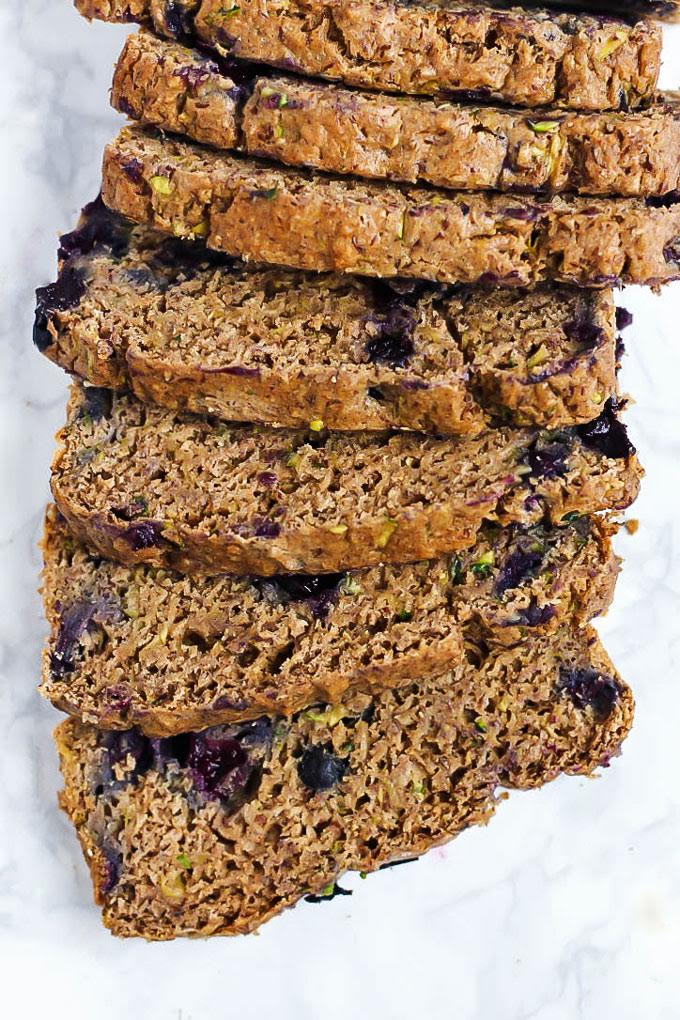 Vegan Blueberry Zucchini Bread via Emilie Eats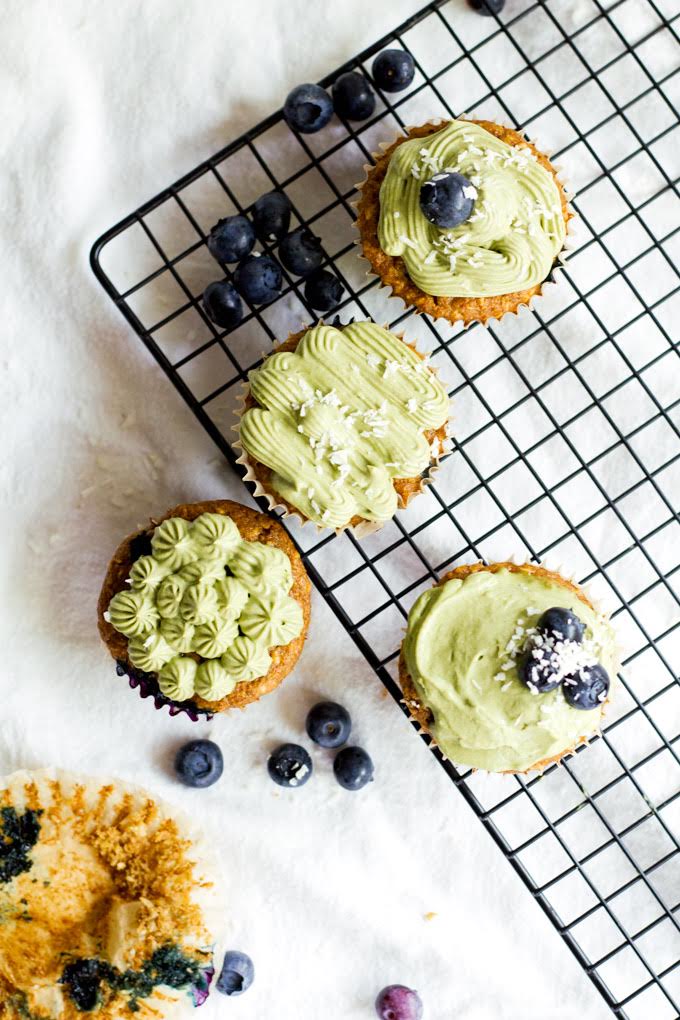 Matcha Frosted Blueberry Coconut Cupcakes via Love Me Feed Me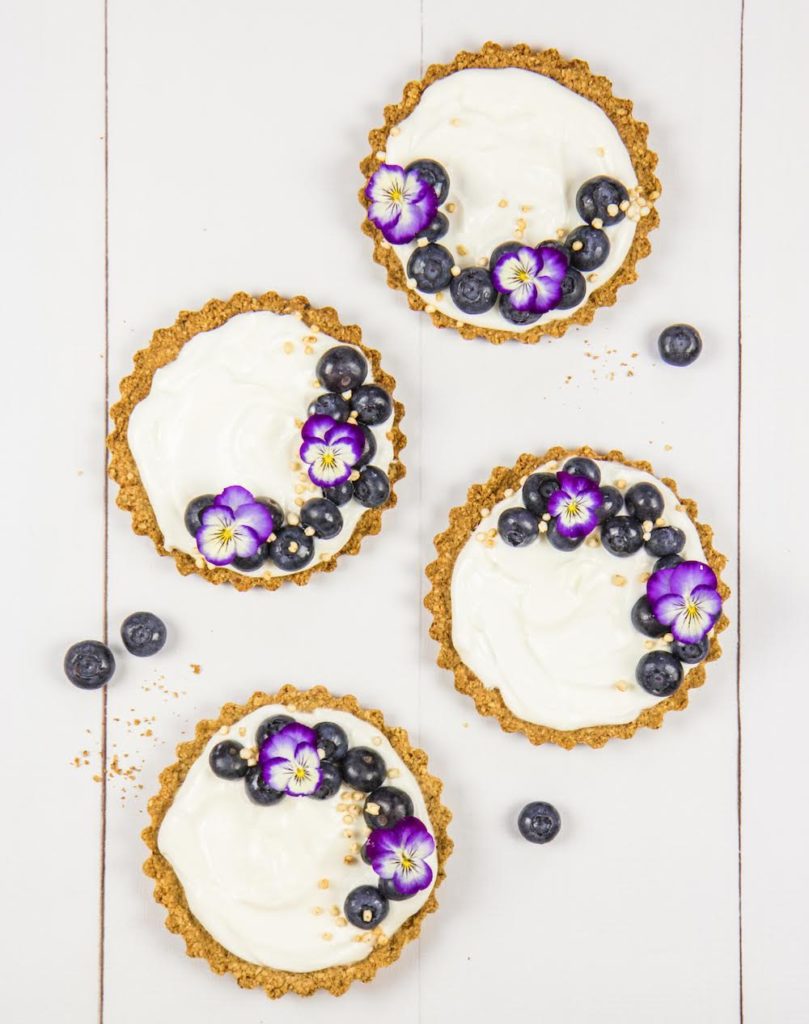 Blueberry Granola Tarts via Choosing Chia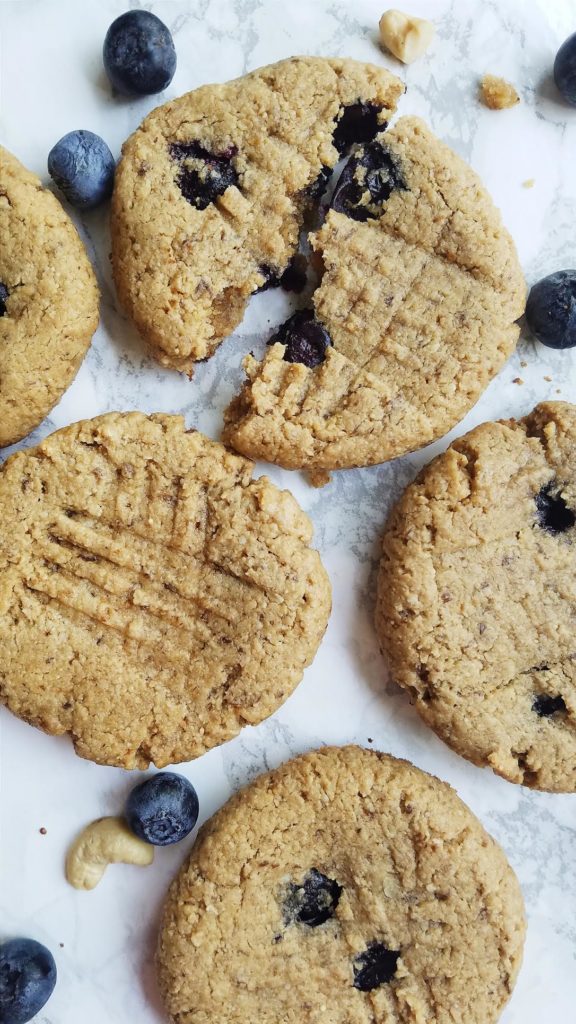 Blueberry Cashew Breakfast Cookies via The Coconut Diaries
---
Questions of the day!
What's your favorite way to eat blueberries?
Is there any movie that used to give you nightmares?