This Healthy Toasted Coconut Cashew Pineapple French Toast Bake is a delicious addition to your brunch or weekend breakfast and is so easy to make. It is also vegan, gluten-free and paleo!
Back when I was younger, one of the most exciting things that happened during the weekend was my Dad making breakfast.  I've always been a pancake girl at heart, but every once in a while I asked for french toast.  I've always helped him flip them on the griddle because french toast is a thousand times easier to flip then pancakes (can I get an AMEN!).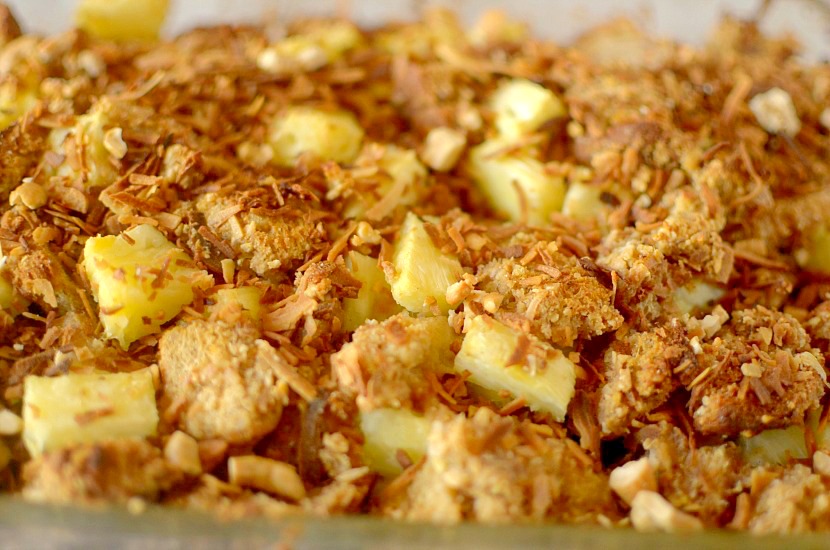 It occurred to me that pancakes seem to dominate on this site. Now I'm kinda over them (for a hot minute), and moved on to the other side of town, aka french toast.  I feel like there aren't many variations that you can make with french toast, so I needed to change that ASAP.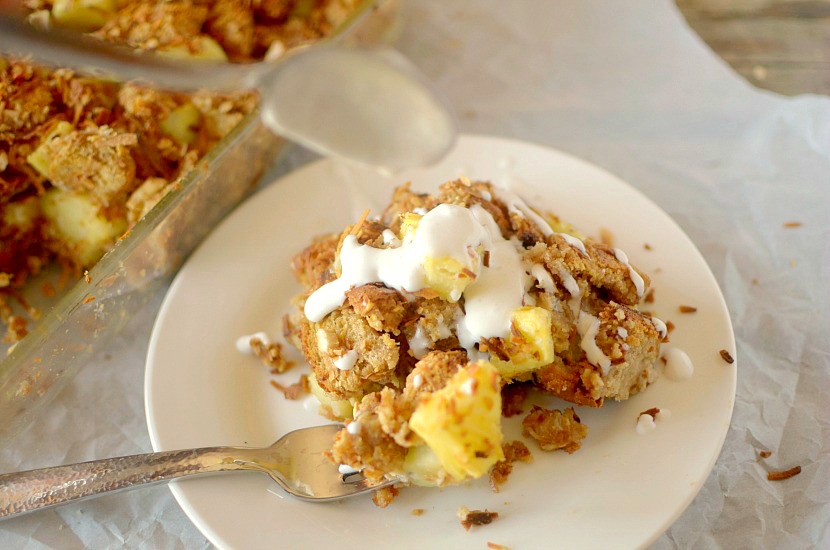 I decided to crust the french toast in toasted coconut and cashews because I like coconut and nut-crusted stuff. And by stuff I mean Salmon and Tilapia.  So if coconut and nuts are good on seafood, they must be good on french toast (seems logic right?).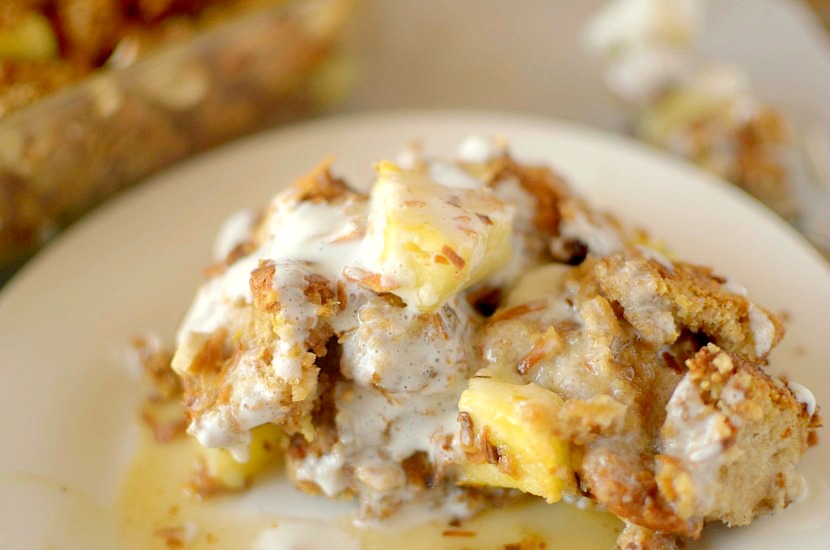 I felt like I going down the tropical route, so I thought that I might as well add pineapple and more coconut in milk form.  So when you eat this you can imagine you are on a vacation in Fiji and sitting by the beach relaxing with your toes in the sand.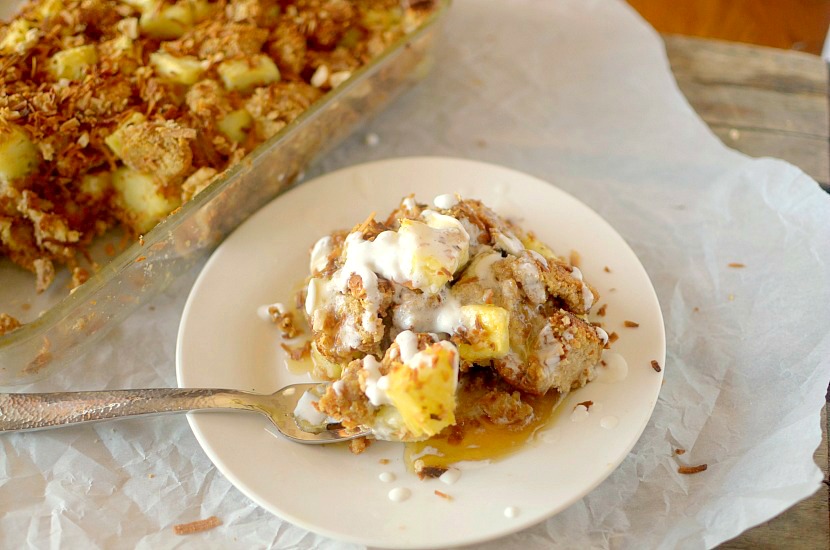 I mean, I may be a little biased, but this french toast is the ish, the big bambino, the cream of the crop, the latest fashion of the breakfast/brunch world! It's vegan, paleo, gluten-free and naturally sweet and no one will know that it's healthy. This Toasted Coconut Cashew Pineapple French Toast Bake is perfect for a weekend breakfast or brunch with friends and family. No matter what occasion you make it for, I can promise you that this will become your new favorite way to make french toast!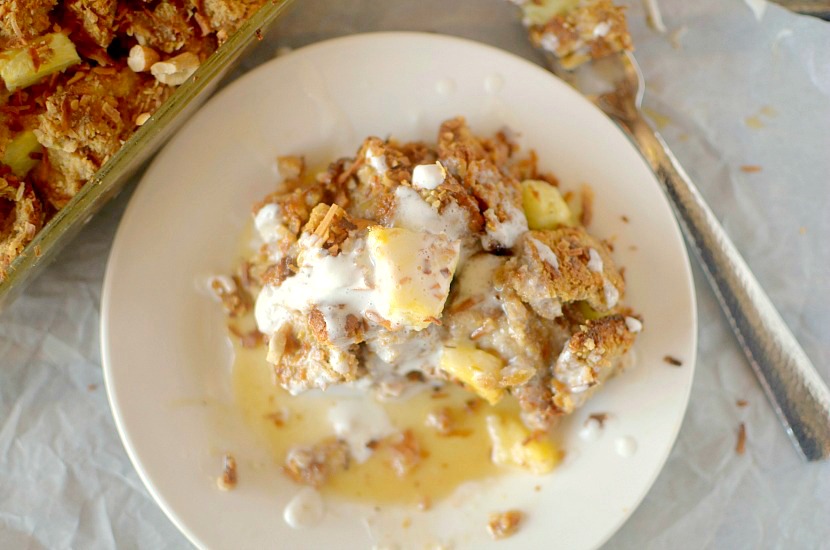 Vegan Toasted Coconut & Cashew Crusted Pineapple French Toast
Ingredients
1 cup pureed pineapple
1 cup canned coconut milk
1 Tbsp. maple syrup
1/4 tsp. pure vanilla extract
1/8 tsp. cinnamon
1 cup unsweetened shredded coconut, toasted
1/2 cup cashew nut meal*
10 slices gluten-free/vegan/paleo bread of choice, cubed (I like this kind)
1 cup pineapple chunks
Toppings
coconut whipped cream
maple syrup
Instructions
Preheat oven to 350 degrees.
In a large bowl, combine pureed pineapple, coconut milk, maple syrup, vanilla and cinnamon. Whisk until mixture is smooth.
In a separate bowl, mix toasted coconut and cashew meal.
Spray a glass pan with cooking spray. Add cubed bread and pineapple chunks.
Pour coconut milk mixture over glass pan, making sure to evenly coat cubed bread. Mix coconut and cashew mix in well.
Bake for 4o minutes, or until golden.
Top with coconut whipped cream and sliced pineapple.
Enjoy!
*to make cashew meal, add 1/2 cup cashews to a food processor and pulse until crumb-like.
Adapted from [this recipe|
http://athleticavocado.com/2016/05/03/vegan-toasted-coconut-cashew-crusted-pineapple-french-toast/
Like This Recipe? Make Sure You Pin For Later!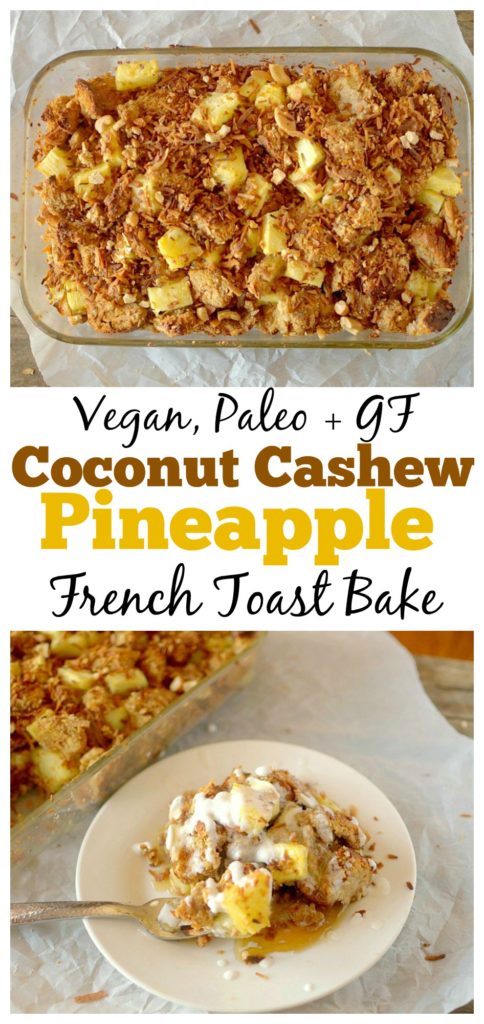 You May Also Like These Recipes!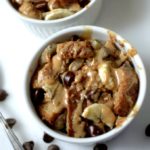 Chunky Monkey French Toast in a Mug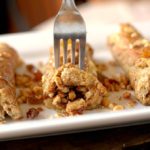 Sticky Bun French Toast Rollups
Pancakes or french toast?

What's your favorite thing to eat for breakfast on the weekends?
linking up for Foodie Fridays and Strange But Good!