10 minute crumble made with juicy peaches and blueberries and studded with Crunchy Walnuts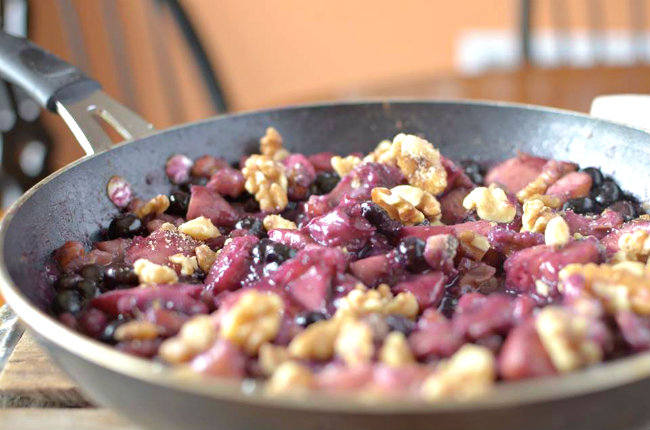 So today I was going to make cinnamon rolls with a blueberry-peach filling, sounds amazing, but they didn't turn out a bit, I was pissed! I hate when I have such a great idea and it doesn't turn out, but I guess that's part of being a food blogger, ya live and ya learn. On a side note, our friends always make fun of Bethany and I and compare us to minions, apparently I (Rachel) am a purple minion and Bethany is a yellow minion,  don't ask me why, but after that fail, i was definitely feeling like one!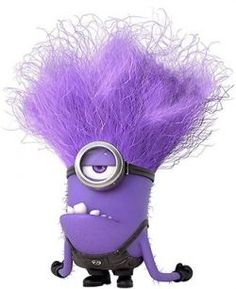 Any ways, since I was in a not-so-happy mood after that, I didn't feel like making a complicated recipe. That being said, I wanted to make something extremely simple, less than 10 minutes to make, one bowl to clean, and renew my mood kind of recipe. Thank God I succeeded in this one, I don't know how I would react if I had another fail for the day.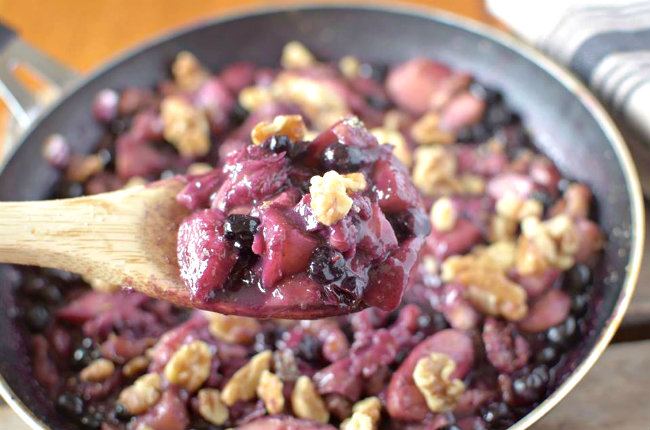 Anyway, after taking one bite of this delicious Blueberry-Peach Crumble, I completely forgot about my failures, I guess my life was complete again. This is probably the easiest, fastest, healthiest, juiciest, sweetest and tastiest Blueberry-Peach Walnut Crumble you have ever made. It's pretty much like pie filling with crunchy walnuts, eat right off the burner and add some vanilla ice cream, absolute perfection.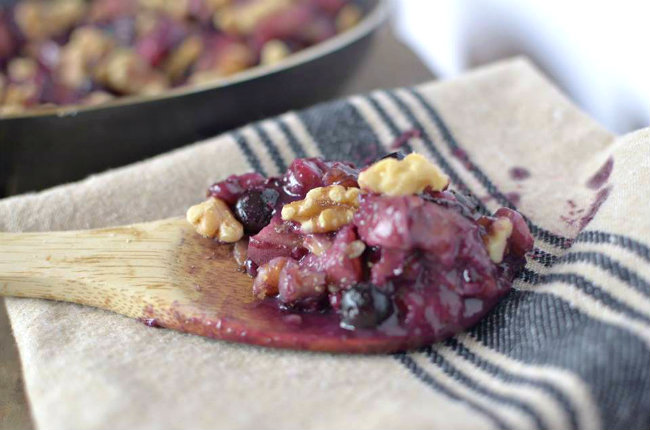 Easy 5 Ingredient Skillet Blueberry-Peach Crumble
Ingredients
4 peaches, sliced
2.5 cups fresh blueberries
2 tbsp coconut sugar
1 tsp cinnamon
1 cup crushed walnuts, 1/2 for filling and remaining for top
Instructions
Coat a skillet with oil/ butter
Mix all ingredients in a bowl and place in skillet
Cook over medium heat for 10 minutes
Top with remaining walnuts
http://athleticavocado.com/2015/07/16/easy-5-ingredient-skillet-blueberry-peach-crumble/
This recipe is Paleo, Vegan, Gluten-free, Dairy-free and Refined Sugar-free!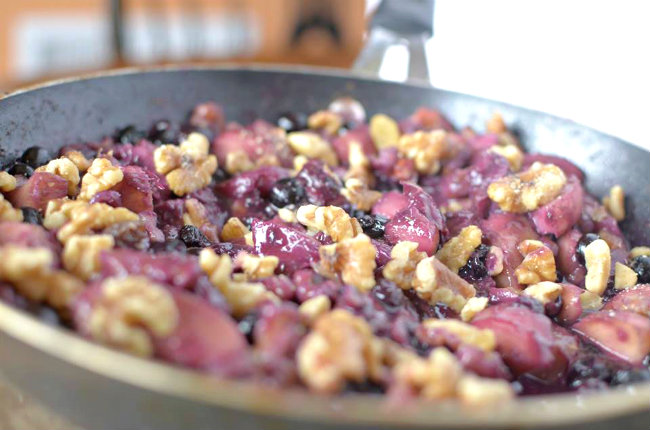 [Tweet "Looking for an easy and healthy dessert? Make this #healthy 5 Ingredient Skillet Bluberry-Peach Crumble from @AthleticAvocado!"] 

Have you ever had any recipe fails? If so, tell me!

Do you ever feel like a purple minion?
Linking up with Sprint to the Table for Strange but Good!