Light & fluffy Paleo Lemon Berry Coffee Cake is studded with juicy berries and topped with an almond-coconut streusel! It's the perfect healthy breakfast! Also Gluten-free, grain-free and dairy-free!
It's been a longggggg time since I've used coconut flour.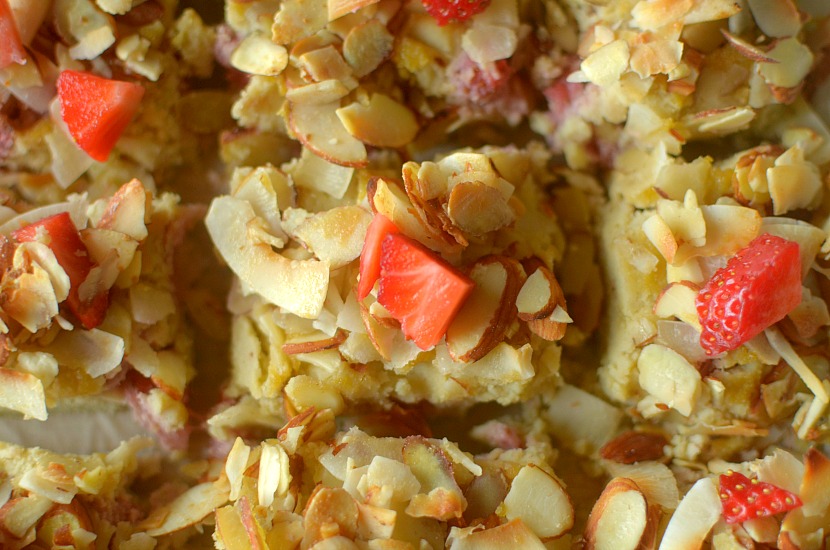 It's my favorite flour, when used in the correct proportions. Too often I hear horror stories about coconut flour which end up in people telling me that they hate using it. I get it, it's complicated to work with and can never be subbed 1:1 with any flour. I repeat, please don't ever sub coconut flour 1:1 with any flour! Trust me, I've been there multiple times, but you don't have to be afraid, when all else fails, just follow a recipe that uses coconut flour, problem solved!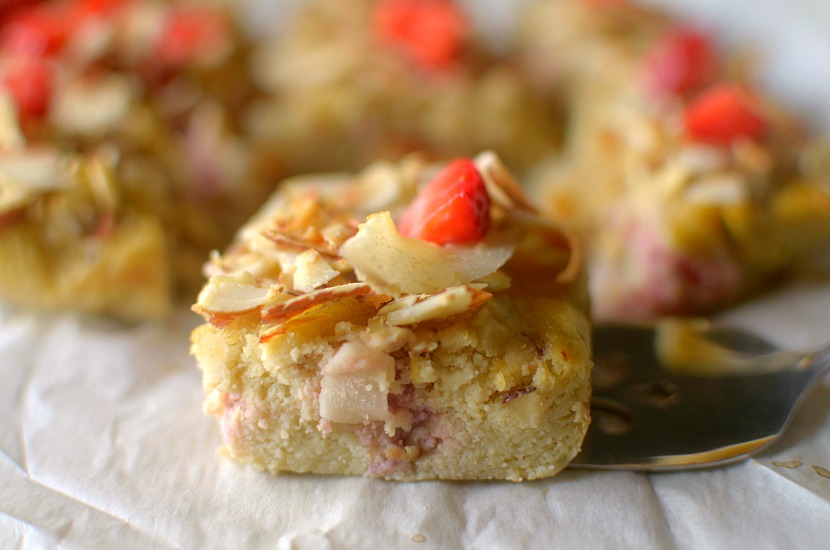 Coconut flour done right yields the most fluffayyyyyy, moist and delicious baked goods ever! My absolute favorite way to bake coconut flour is in the form of cake, specifically cawffeeeee cake. I like coffee cake better than regular cake because I prefer crunchy toppings>frosting.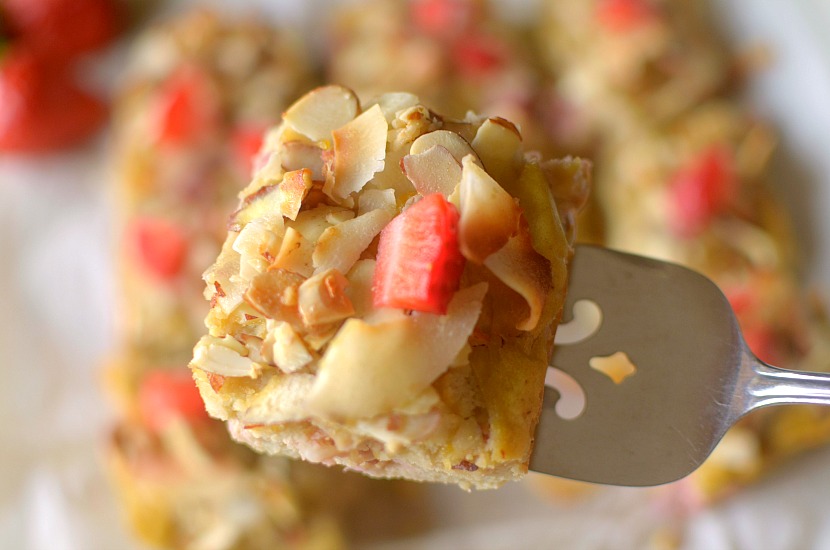 Now this Lemon Berry Coffee Cake is probably one of my favorite cakes I've ever made. The texture is spot-on AKA light and fluffy with a delicious fresh lemony flavor and juicy berries. It's soooooooo easy to make, don't let coconut flour intimidate you or you'll be missing out big time.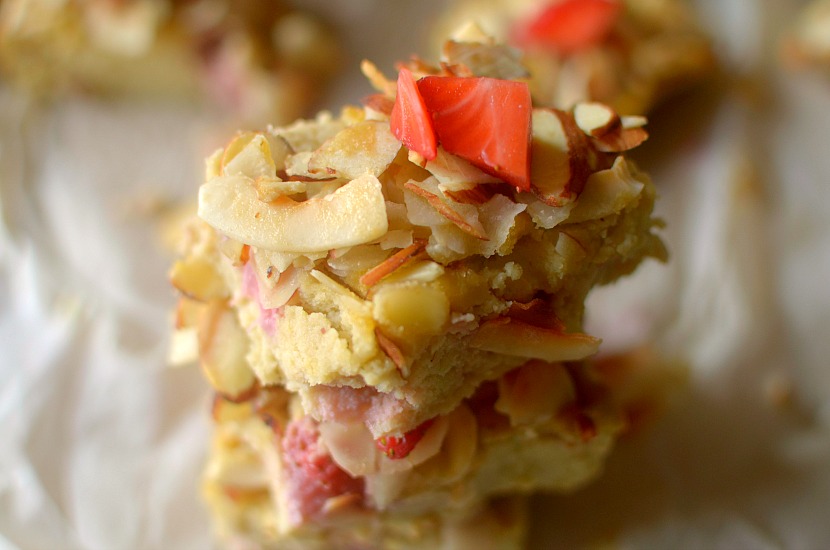 Just a few ingredients are needed to make this fluffy goodness: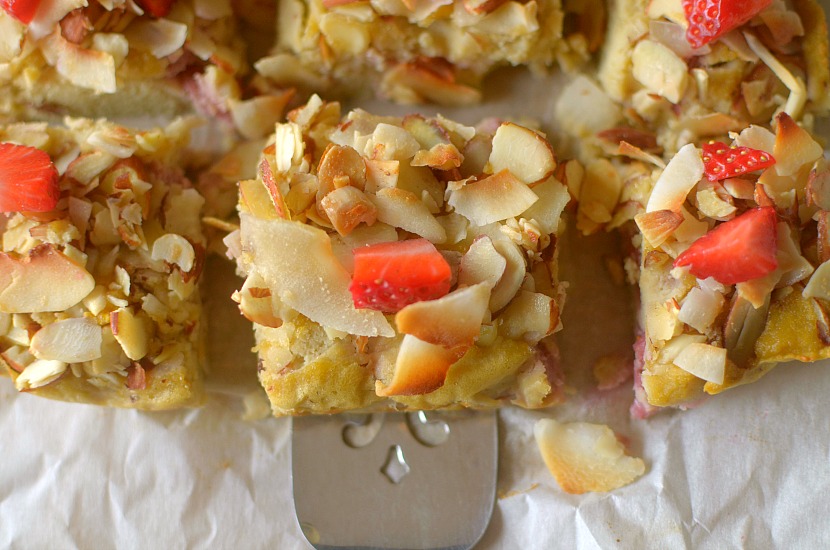 Coconut flour
Baking soda
Eggs
Maple syrup
Lemon juice + zest
Almond milk
Strawberries/berries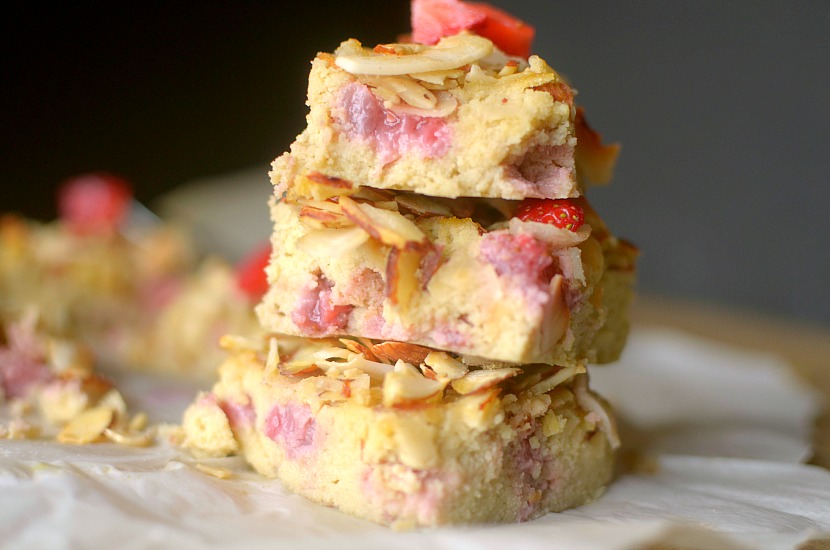 Paleo Lemon Berry Coffee Cake
This coffee cake is so easy to make and filled with fresh lemon and studded with juicy berries! Coconut flour makes this cake so light, moist and fluffy. It's topped with a crunchy sliced almond and coconut topping instead of a traditional crumb topping. Also gluten-free, grain-free, dairy-free and paleo!
Paleo Lemon Berry Coffee Cake
Ingredients
1/2 cup + 2 tbsp coconut flour
1/2 tsp baking soda
3 eggs, beaten (can sub in 3 flax/chia eggs)
2-3 tbsp maple syrup
1 cup unsweetened almond milk
1 tsp fresh lemon juice
1 tsp fresh lemon zest
1/2 cup fresh strawberries, chopped
Topping
1/4 cup sliced almonds
2 tbsp maple syrup
Instructions
Preheat oven to 350 and grease a square cake pan or line with parchment paper
Combine flour and baking soda in a large bowl
Combine eggs, maple syrup, milk, lemon juice and zest in a small bowl and add to dry ingredients, mix well
Add in strawberries, mix well
Spread cake batter in pan evenly and combine topping ingredients in a small bowl
Sprinkle topping on cake evenly and bake for 25-30 minutes or until done
http://athleticavocado.com/2017/05/04/paleo-lemon-berry-coffee-cake/
Like This Recipe? Pin For Later!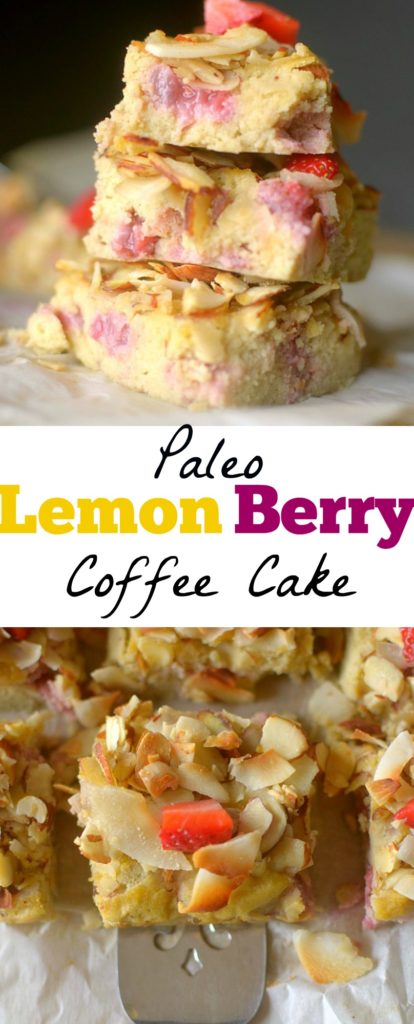 You May Also Like These Recipes!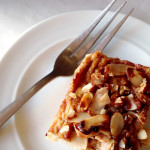 Paleo Mango Coconut Coffee Cake
---
Questions of the day! 
What's your favorite thing to make with coconut flour?