Lemon Berry Pancake Bars are an easy, healthy and delicious portable breakfast with only a few real ingredients! Also with a vegan and gluten-free option!
It's no surprise that we are breakfast advocates. We both believe that breakfast should NEVER be missed, no matter how busy you are.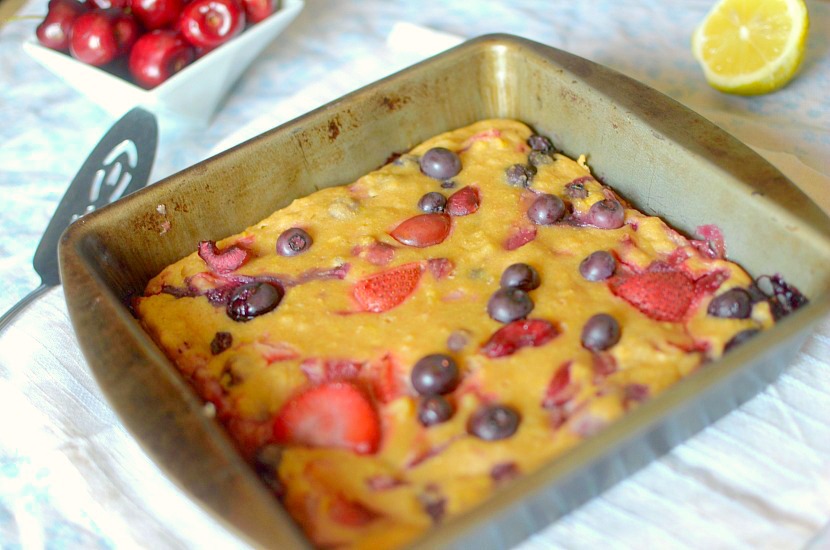 That's why we have lot of on-the-go and make-ahead breakfast options here on Athletic Avocado to help those busy people that don't have time to make a healthy breakfast because you know that being hangry is not a good way to start a work day.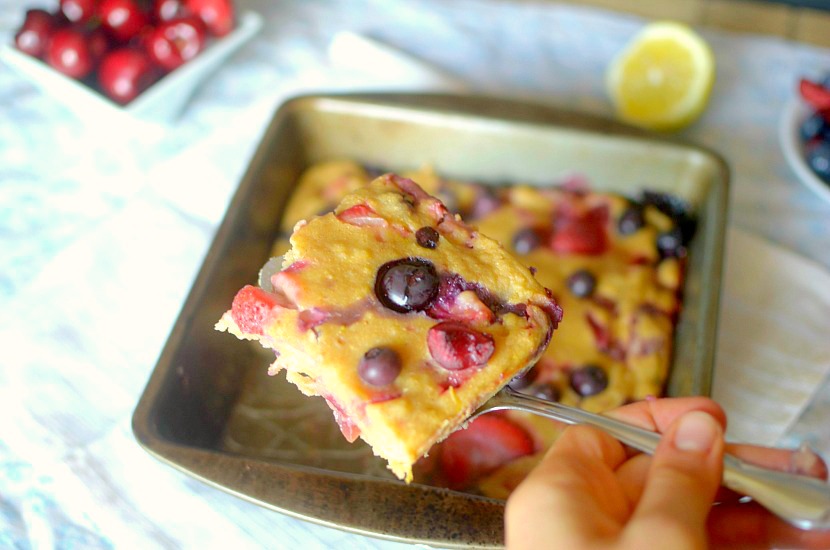 One of the best, but arguably most time consuming breakfast options out there are pancakes. Yes they are pretty easy to make, but cooking them and flipping each one individually is not possible for a busy morning. That's where the portable pancake idea came into play. Pancakes that are in bar form make it possible to eat pancakes for any day of the week. Sounds like a good idea right? Now, not only are these pancake bars super duper easy to make, but they are healthy too! You can use any boxed complete pancake mix that want, whether it be gluten-free, vegan, etc.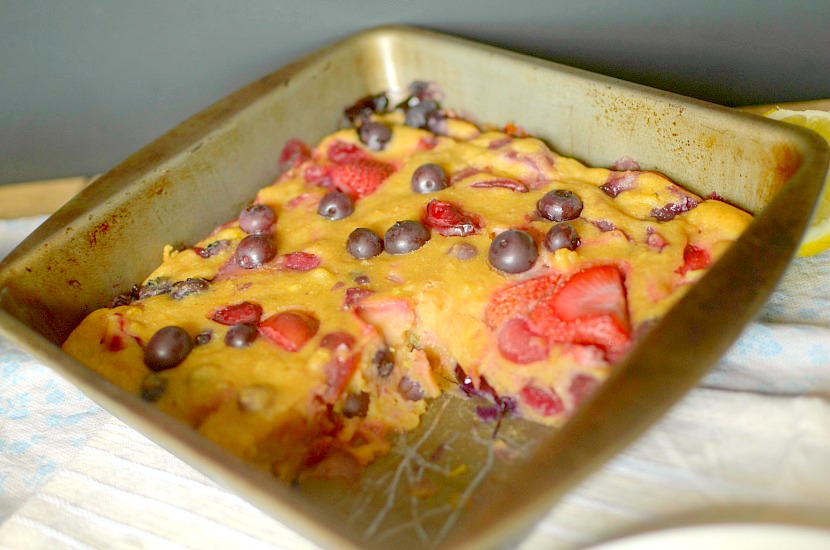 These Pancake Bars are:
Super easy-to-make
Slightly doughy on the inside
lemony
Naturally sweet
Sturdy
Hearty
Studded with fresh berries
Easily vegan and GF
Portable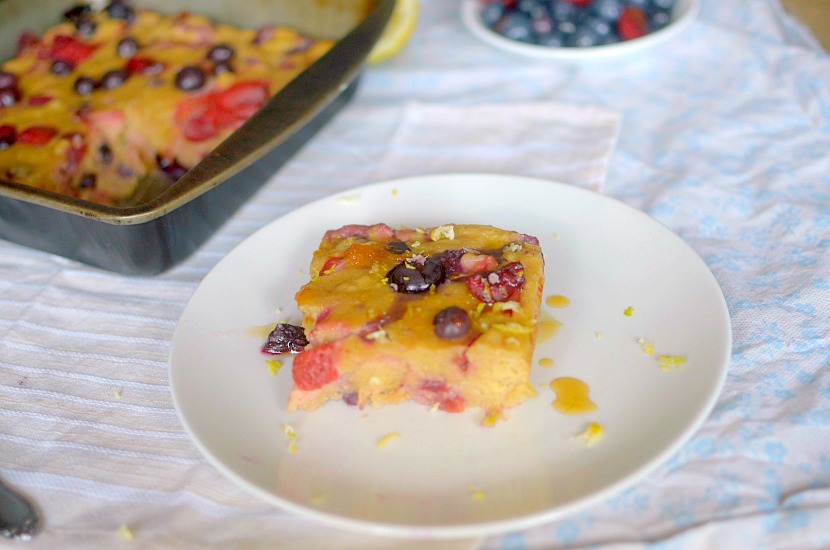 Lemon Berry Pancake Bars
These pancake bars are super easy-to-make with a complete pancake mix and are a perfect portable on-the-go breakfast! They have a touch of lemon and are studded with a mixture of sweet berries. You can use any berries that you want but I used a triple combo of blueberries, cherries and strawberries! They are also sweet enough that there is no real need for syrup on top. Also with a vegan and gluten-free option!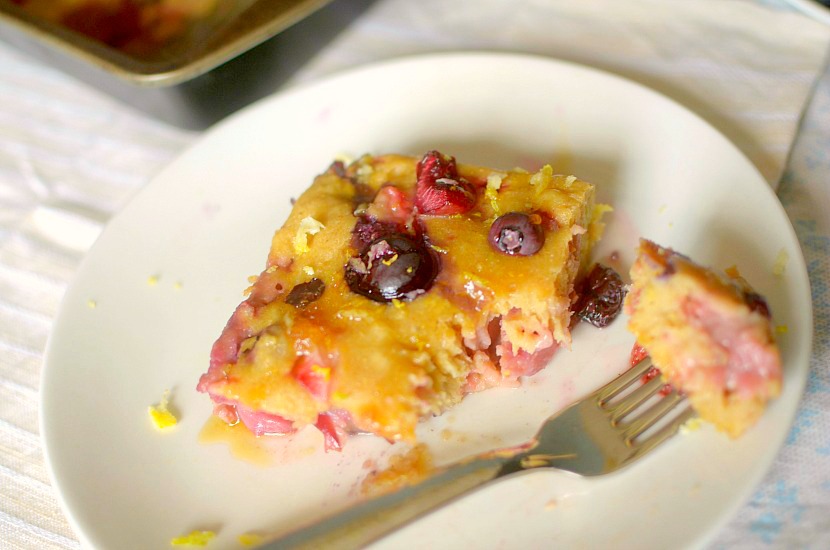 Lemon Berry Baked Pancake Bars
Ingredients
1.5 cups complete pancake mix(can use a Gluten-free mix
1 egg/flax egg, beaten
1/2 cup applesauce
2-4 tbsp maple syrup
1/3 cup milk of choice
2 tbsp fresh lemon juice
Fresh lemon zest of one lemon
1.5 cup fresh berries ( I used a mix of strawberries, cherries and blueberries)
Instructions
Pre-heat oven to 350 and coat an 8x8 baking pan with oil. Add pancake mix to a large bowl. Mix egg, applesauce, maple syrup, milk, lemon juice and zest in a separate bowl and add to pancake mix, combine well. Mix in berries and add to pan. Bake for 15-20 minutes or until done.
http://athleticavocado.com/2017/02/16/lemon-berry-baked-pancake-bars/
Like This Recipe? Pin For Later!

You May Also Like These Recipes!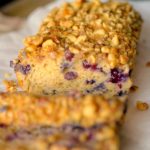 Banana Blueberry Streusel Pancake Bread
---
 Questions of the day!
What's your favorite grab n' go breakfast?
Favorite meal of the day?