Healthy Pancake Blueberry Banana Bread made easy with a complete pancake mix! No butter, oil or refined sugar. Also gluten-free and vegan options!
I think we can all agree that banana bread is probably one of the best kinds of foods invented.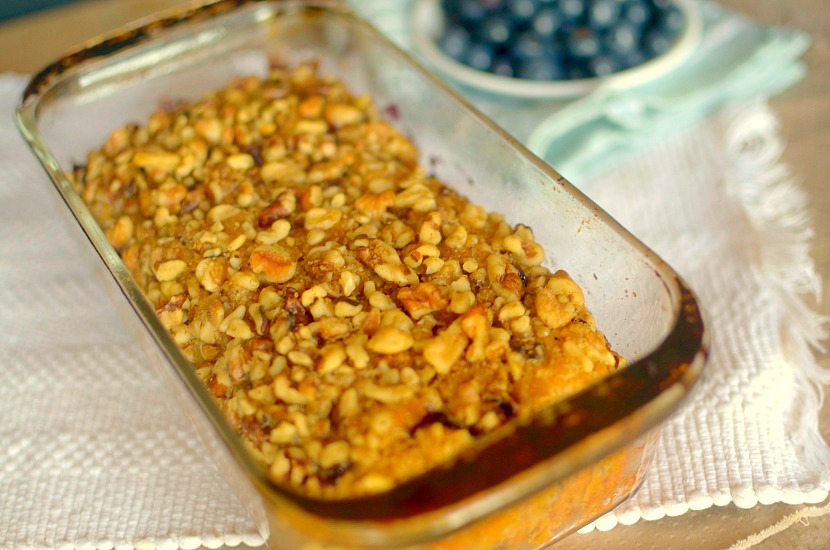 I don't know anyone who doesn't like banana bread, actually. Even those people who HATE bananas love banana bread because it's basically heaven in bread form. I mean how could you not love that crackly nut crusted top with a fluffy sweet banana-y flavored pillow inside? I'm pretty sure that you and I would agree that we would be able to eat banana bread everyday if we could, no? I totally would too but that's probably not the greatest idea in the world for my health!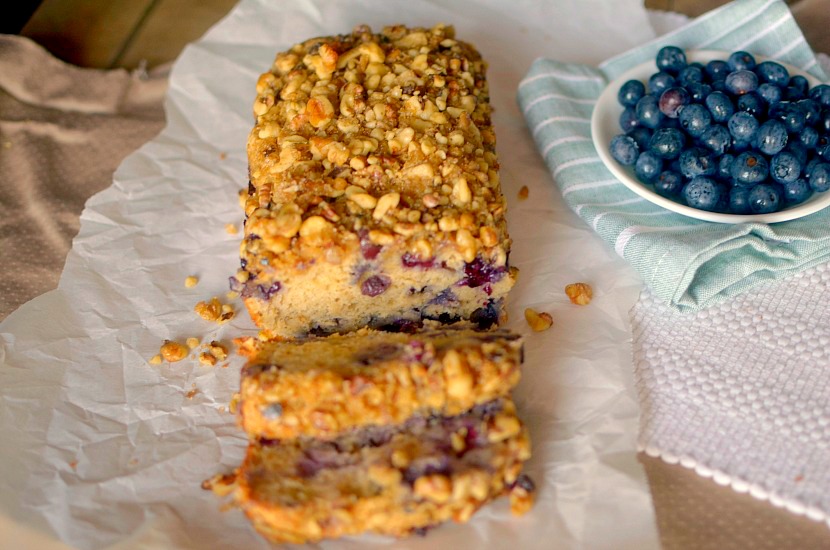 So my goal was to create a banana bread recipe that was super easy-to-make, healthy enough to eat every day, and of course just as delicious as a regular sugar-filled banana bread. Challenge accepted and defeated!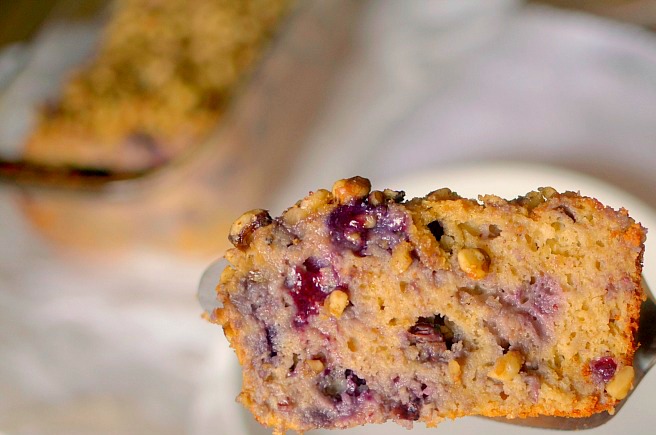 This banana bread came out even better than I imagined and I couldn't be happier (and couldn't stop eating it lol). You would never guess the secret ingredient that's in this banana bread if I didn't tell you….. PANCAKE MIX! Yes it's made so simple and easy with pancake mix. I used Kodiak Cakes complete protein pancake mix which has to be my favorite of all time but there are many other healthy gluten-free complete pancake mixes, just choose your favorite mix.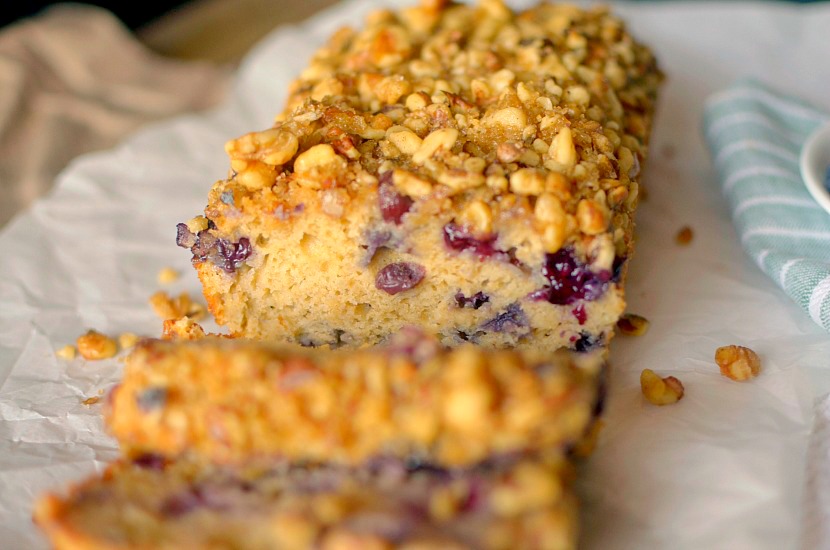 Now banana bread typically contains a lot of added sugar but this version only has 1/4 cup of coconut sugar in the bread and 2 tbsp for the topping which is cutting back a lot. But do not be fooled by the less sugar, the bananas are the main source of sweetness accompanied by the juicy blueberries. There is no need for more sugar!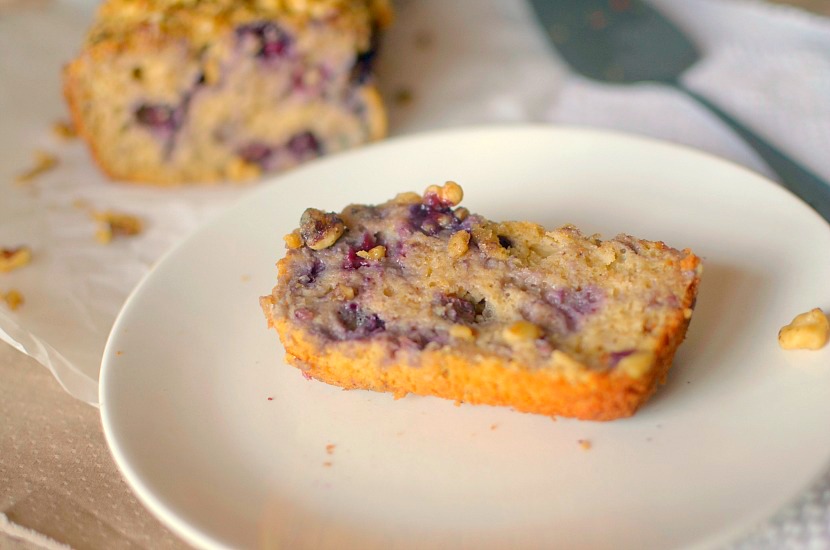 Pancake Mix Blueberry Banana Bread
This Blueberry Banana Bread is super easy-to-make with a complete pancake mix. It's healthy enough to eat every day and contains no refined sugar, butter or oil. It's a kid-friendly (and adult pleasing!) nutritious snack, breakfast or dessert that is soft and pillowy on the inside with a crackly nutty crust. Also has a vegan and gluten-free option!
Blueberry Banana Pancake Bread
Ingredients
Instructions
Preheat oven to 350 and spray a loaf pan with oil. Mix pancake mix and coconut sugar in a large bowl and set aside. Mix eggs, bananas, and milk in a small bowl, add to dry ingredients and combine well. Mix in blueberries and add batter to loaf pan. Mix topping ingredients together and sprinkle on batter. Bake for 25 minutes or until done.
http://athleticavocado.com/2016/08/31/pancake-mix-blueberry-banana-bread-gluten-free-vegan/
Like This Recipe!? Pin For Later!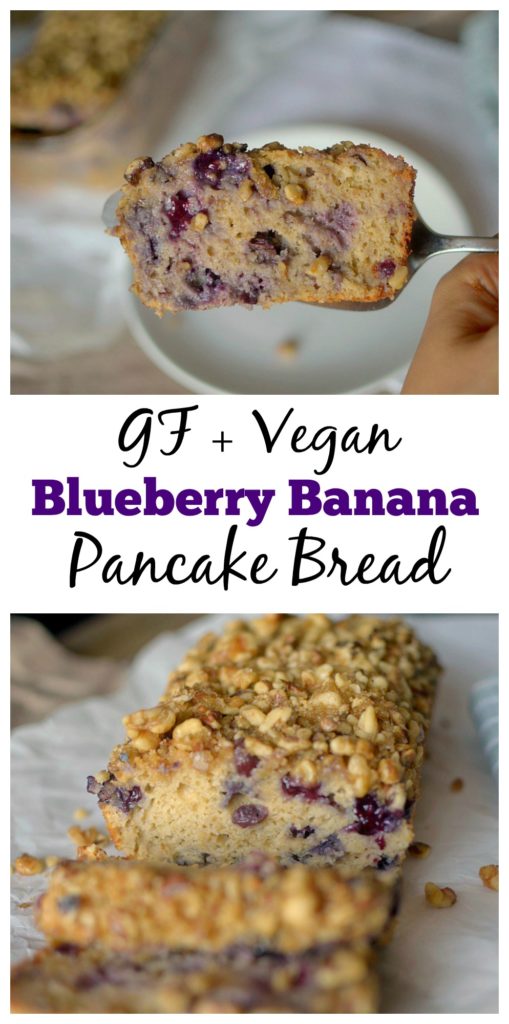 You May Also Like These Recipes!!!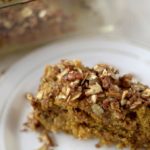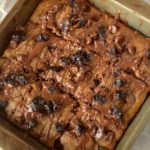 ---
 Questions of the day!
Have you ever baked with pancake mix?
What's your favorite quick bread?