These Flourless Apple Pecan muffins are the perfect grab n' go breakfast for a chilly fall morning!
The fall weather is starting to grow on me.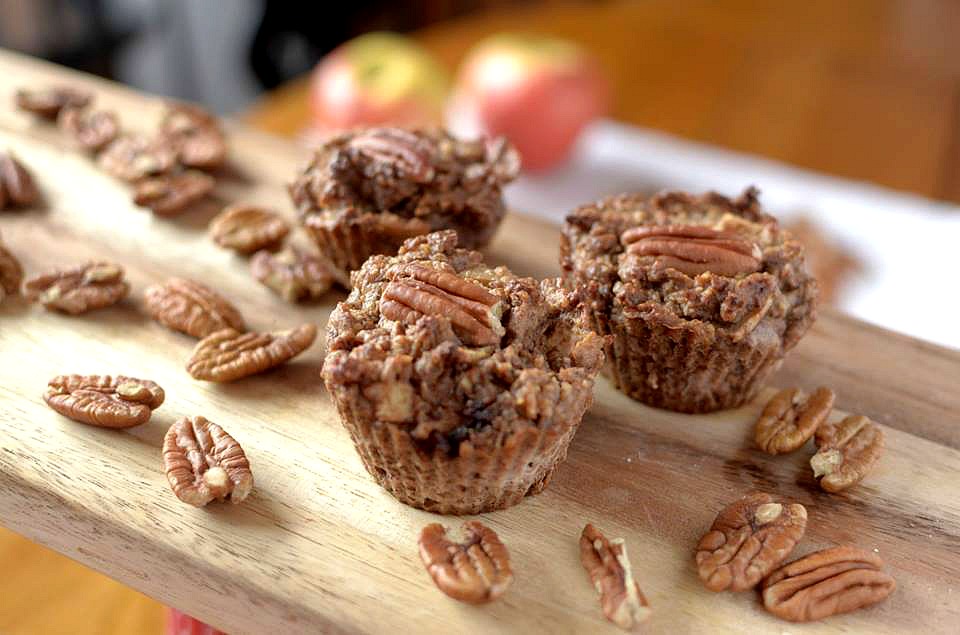 For years I was convinced that I needed to move to a warmer area of the states because I hate cold. I am now starting to appreciate the season changes and the pretty views and have come to realize that fall would not be the same without the changing weather. I still hate the cold, but what I love fall is
sweat pants/sweat shirts
big sweaters
fuzzy socks
boots
pumpkin
seasonal flavored coffees
apples
cozy dinners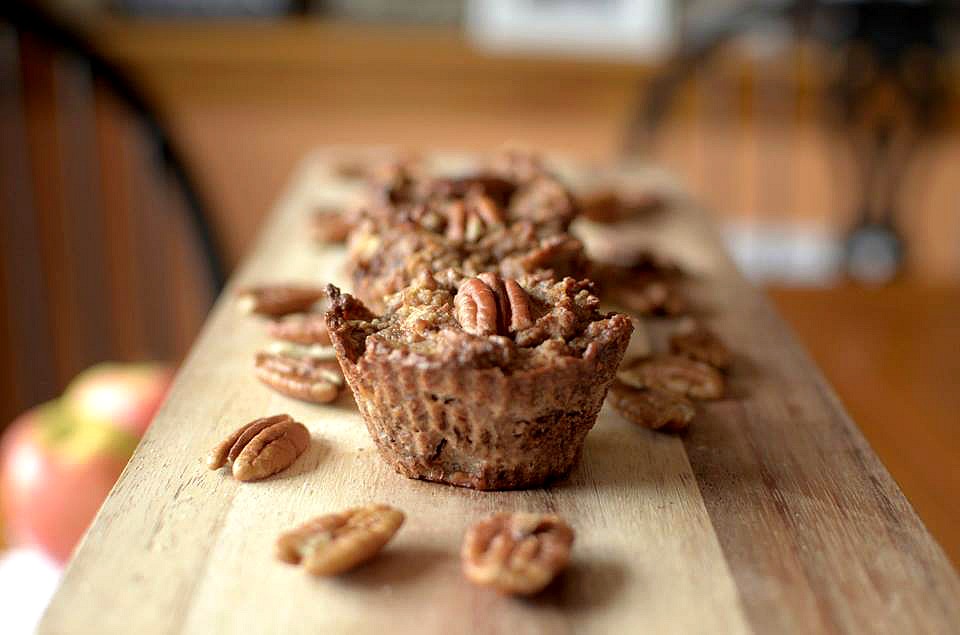 Let's face it, New England has the most perfect fall weather, but let's not get into winter so fast. All of you fall-loving people will appreciate these flourless Apple Pecan Muffins to satisfy your needs for all-things-autumn! Eat these in your fuzzy socks, sweat pants, big sweaters on a cold fall day and you've got the perfect breakfast/snack/dessert!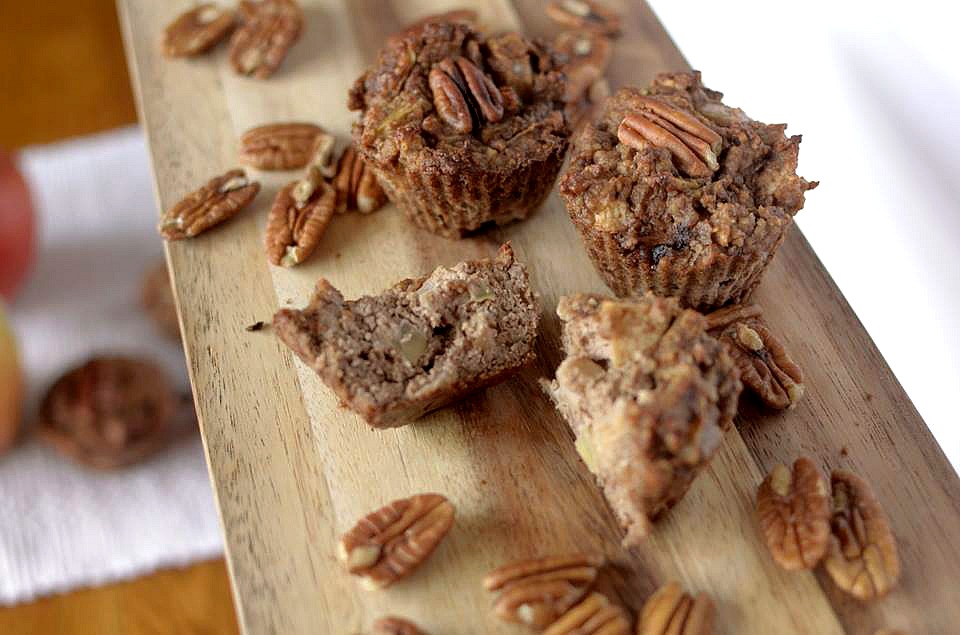 These apple pecan muffins are fall-inspired, paleo,vegan, GF, DF, pecan-apple-cinnamony deliciousness!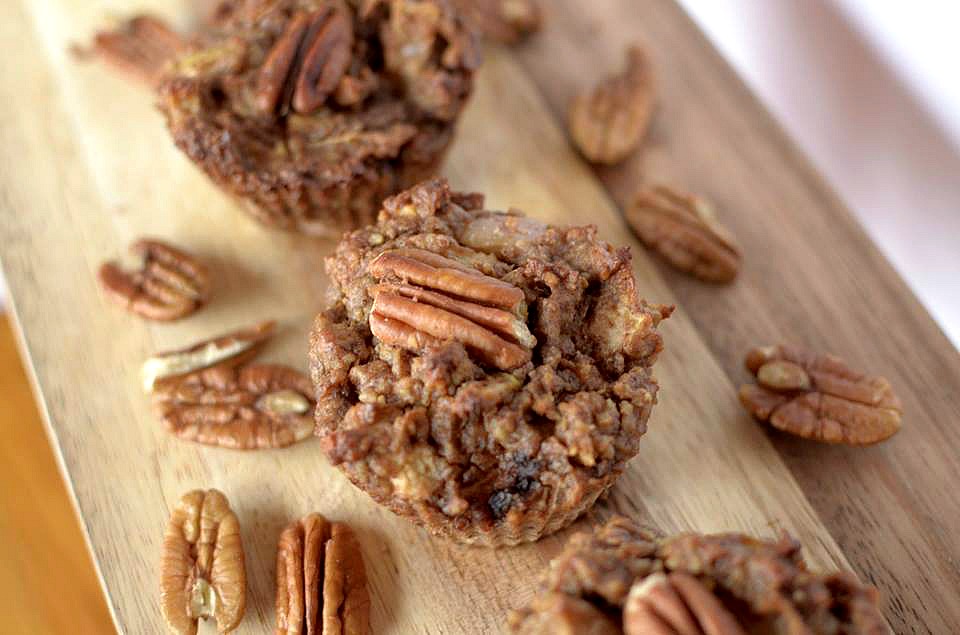 Flourless Apple Pecan Muffins
Ingredients
Flourless Apple-Pecan Pie Muffins
1 cup pecan meal (grind 1 cup of pecans in food processor until fine)
1 egg (or flax egg for vegan)
2 tbsp unsweetened apple sauce
1/4 tsp vanilla extract
1/2 tsp cinnamon
1-2 tbsp honey, optional ( I like it w/o, but if you can add if you want)
1/4 tsp baking soda
pinch of salt
1 Finely chopped apple
Instructions
1. Pre-heat oven at 350 and put cupcake liners in a muffin tin
2. Throughly mix all ingredients together in a large bowl, divide batter among cupcake liners (makes about 6)
3. Bake for 20-30 minutes, or until done
http://athleticavocado.com/2015/10/27/flourless-apple-pecan-muffins/
[Tweet "#vegan #paleo and #glutenfree Easy to Make Apple Pecan Muffins are the perfect fall-inspired Muffins!"]
Want more Muffins?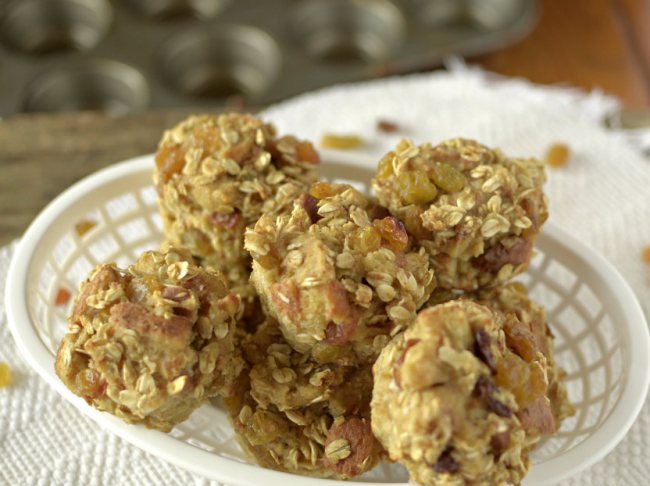 Oatmeal Raisin Cookie French Toast Muffins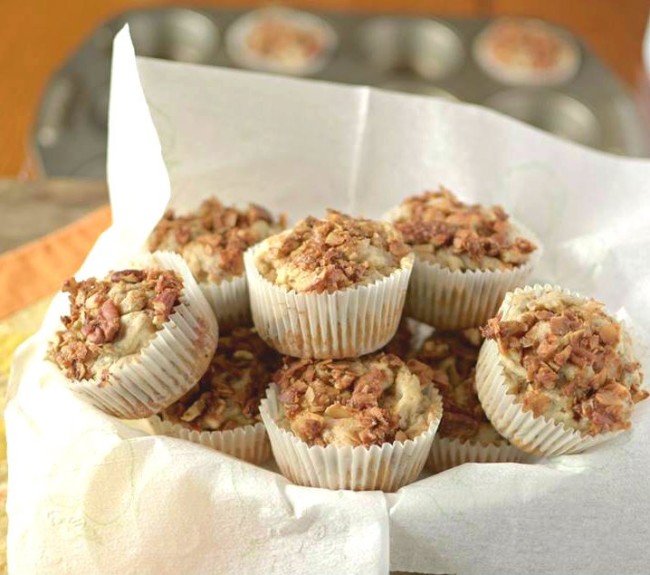 Toasted Coconut Pecan Streusel Muffins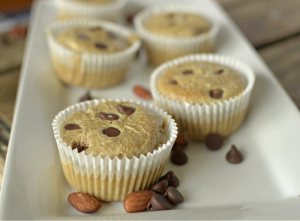 Flourless Salted Caramel Chocolate Chip Muffins
What's your favorite thing about fall?

Is it getting cold where you live?
Linking up with Laura for Strange but Good!