These Gluten-free Roasted Strawberry and Toasted Coconut Scones are so fluffy and delicious that you would never guess that they are made without butter and are completely vegan! Serve these with coffee or tea for a tasty breakfast or brunch!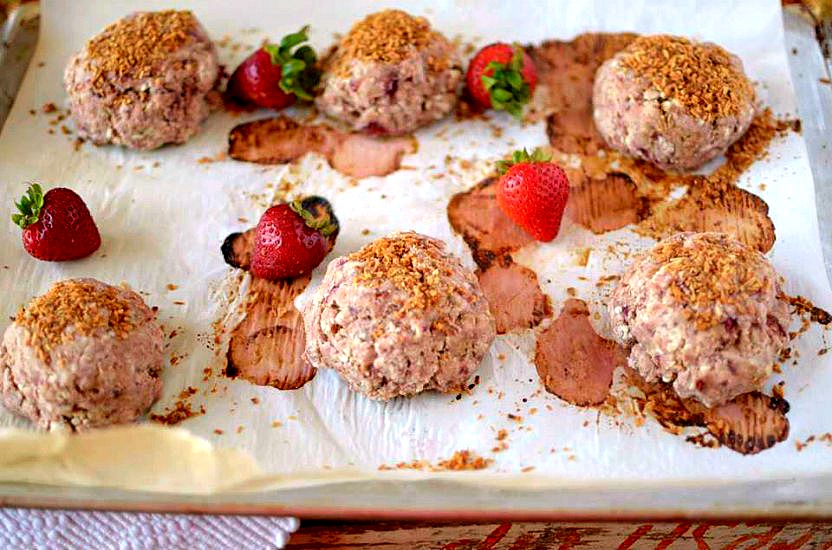 I want to start this post off with a serious question.  What exactly are scones?  Are they just dressed up biscuits or  just fluffy-single serving cakes?   I am confused about what they actually are, but that really doesn't matter.  Scones are delicious, sweet and just perfect in their own unusual way.  The world may never know what scones really are, but it's a beautiful mystery.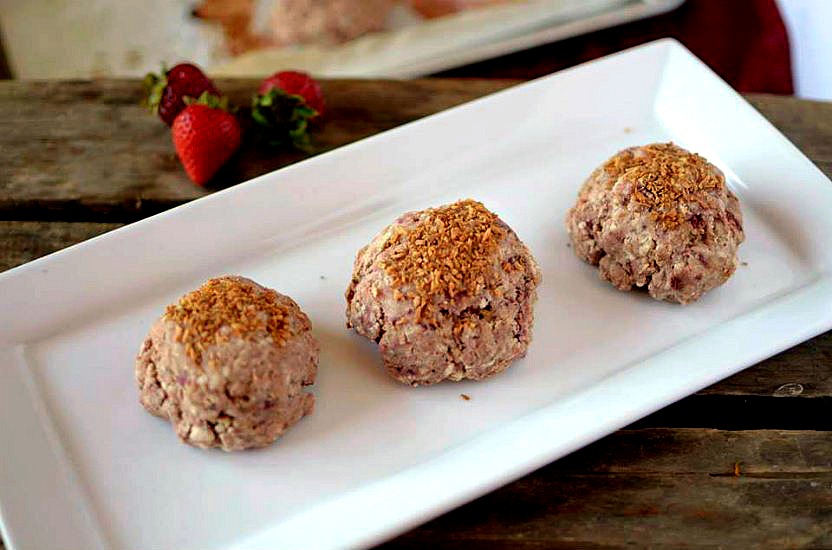 This brings up another question that I always get confused about.  Since dolphins are considered whales, why aren't whales considered dolphins?  Ok sorry, a little off topic that time.  Besides the point, who wouldn't want a scone for breakfast?   I actually feel sophisticated when I eat a scone because I pretend I'm at a British tea party wearing a formal dress.  Then I remember that I hate wearing dresses and continue to eat my scone and sip my tea(pinky up) in sweatpants looking like I got hit by a train #judgeme.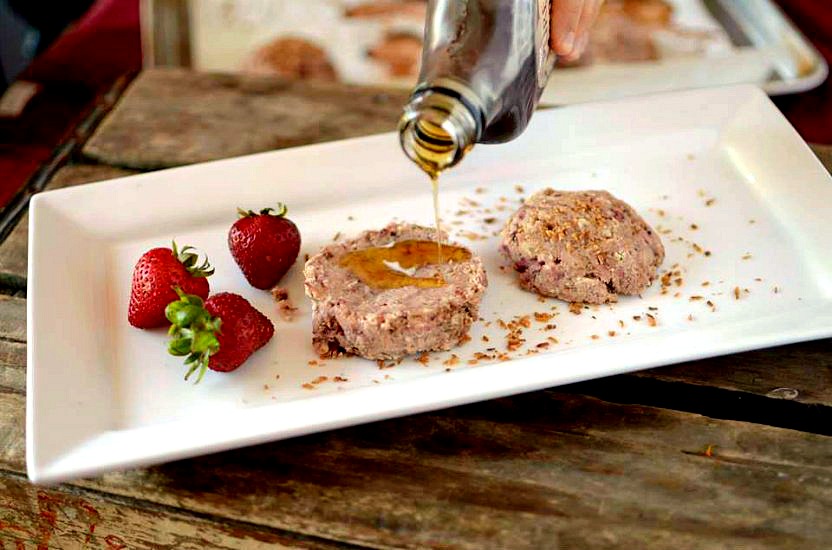 When I was looking for a recipe to adapt from, almost all recipes included tons of butter.  I'm not against the golden spread, but I wanted to make these vegan for all my vegan homies out there (holla!).  I finally came across this recipe that included only a little bit of melted coconut oil.  Who says scones are always full of fat and sugar?  Not I, my friend!  These babies are gluten-free, vegan-friendly and refined sugar-free!    Roasting the strawberries brings out the sweet flavor even more and the addition of the toasted coconut is dynamite!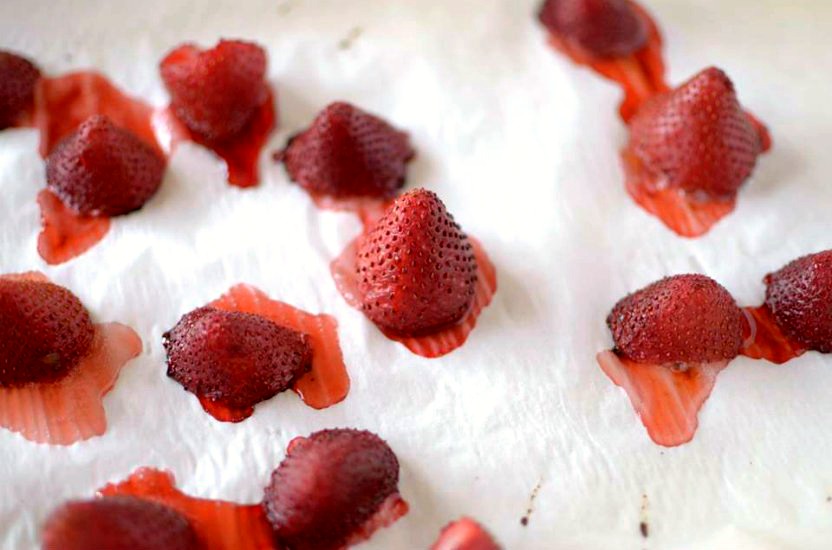 These scones are also perfect for valentines day to serve to your sweetie for breakfast<3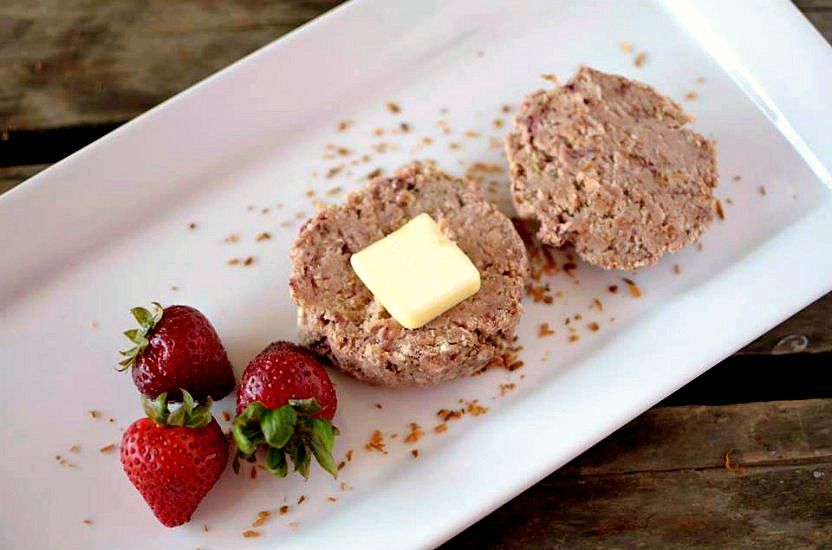 Gluten-free Roasted Strawberry and Toasted Coconut Scones
Ingredients
2 cups gluten-free flour (I like this one
1 Tbsp. baking powder
1/4 tsp. cinnamon
1/4 cup pure maple syrup
1/4 cup coconut oil, melted
1 tsp. vanilla extract
1/4 cup hot water
1 1/2 cup whole strawberries
1/2 cup toasted coconut
Instructions
Preheat oven to 400 degrees.
Place strawberries on a cooking sheet lined with parchment paper. Bake for 20 minutes until roasted, set aside.
Combine flour, baking powder and cinnamon in a large bowl.
In a separate bowl, combine maple syrup, coconut oil and vanilla. Mash roasted strawberries into mixture.
Add wet mixture to dry ingredients and stir well (batter will be dry). Add hot water to mixture and mix until all ingredients are completely combined. Add in toasted coconut and mix well.
Heat oven to 350 degrees. Place parchment paper on a cooking sheet and drop batter by 1/3 cup measurements. Round edges with fingers so they are shaped like scones (or big cookies).
Bake for 20 minutes, or until golden.
Enjoy!
Recipe adapted from this one
http://athleticavocado.com/2016/02/03/gluten-free-roasted-strawberry-and-toasted-coconut-scones/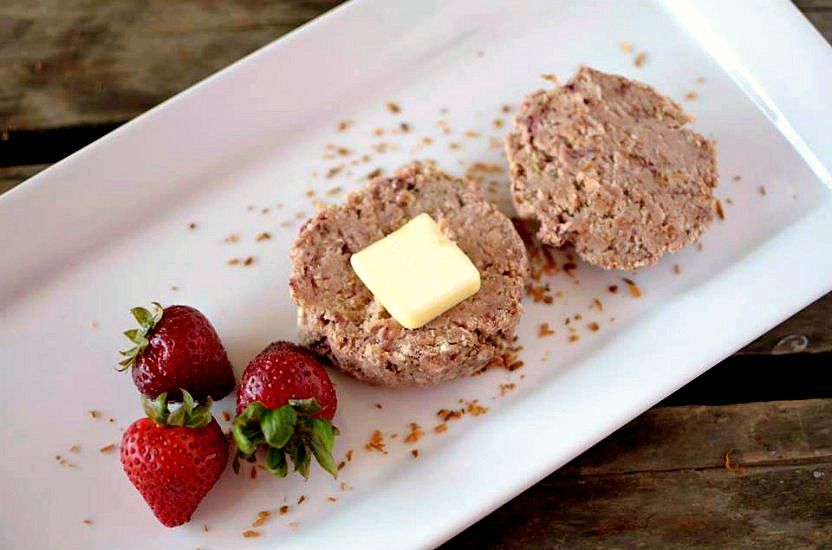 Pin for Later!

You may also like These Recipes
Gluten-Free Strawberry Coconut Bread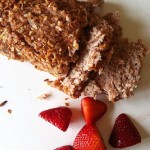 Gluten-Free Toasted Coconut Muffins with Pecan Streusel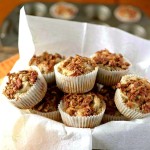 [Tweet "Show some love by serving these GF Roasted Strawberry and Toasted Coconut Scones"]
So, what do you think a scone is, a little cake or sweet biscuit?

Coffee or tea?
Linking up with Laura for Strange but good!