This healthy Minty Strawberry Avocado Salad with Citrus is a delicious side to lunch or dinner filled with fresh summer produce! It's so easy-to-make and only takes 5 minutes to put together. Also paleo, vegan and whole 30-friendly!
I swear I eat about 100000x more veggies and fruits in the summer….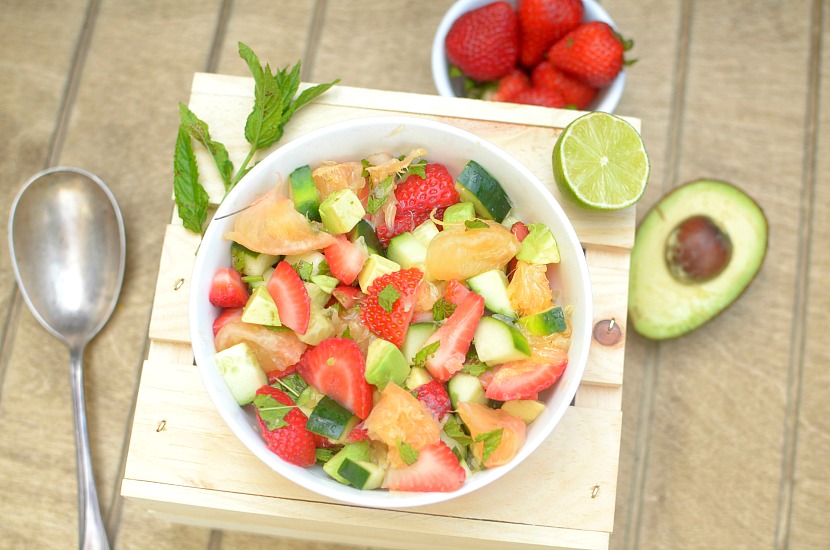 Maybe that's because our nearby fruit market (which I've said about before) is literally THE BEST ever! I'm talking $2.50 for 2 pints of fresh strawberries,  $1 for 4 large cukes, and $1 for 2 avocados. It's one of those local places where the owners know you by name and give you the "valued customer" treatment. By that I mean, when you ask for 5 lbs of bananas, they give you 7 lbs for the same price.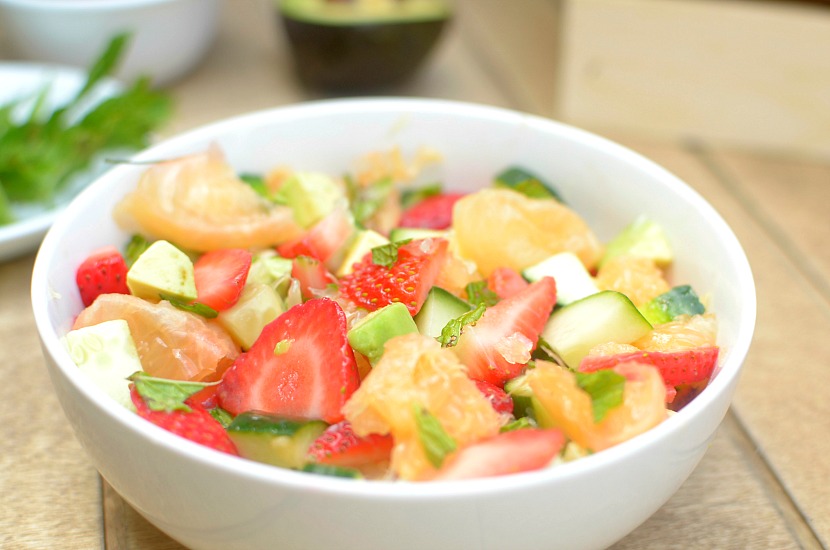 You must understand why I get so sad when I go back to school because that means no more farmer's market and no more cheap fresh produce 😔. But that's why I go hard during summertime, to make up for all that loss during the school months which brings us here to this flavorful and fresh salad.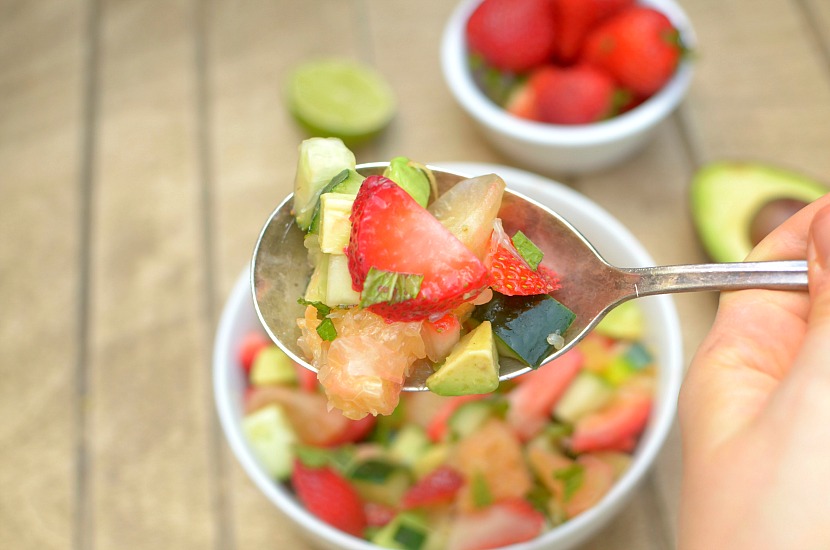 I love baking with produce and all, but my favorite way to enjoy the fresh and delicious flavors of summer produce is in raw, uncooked form like this Minty Strawberry Avocado Salad with Citrus. It's literally the easiest thing you can possibly make and was inspired by this Grapefruit Corn and Mint Salad.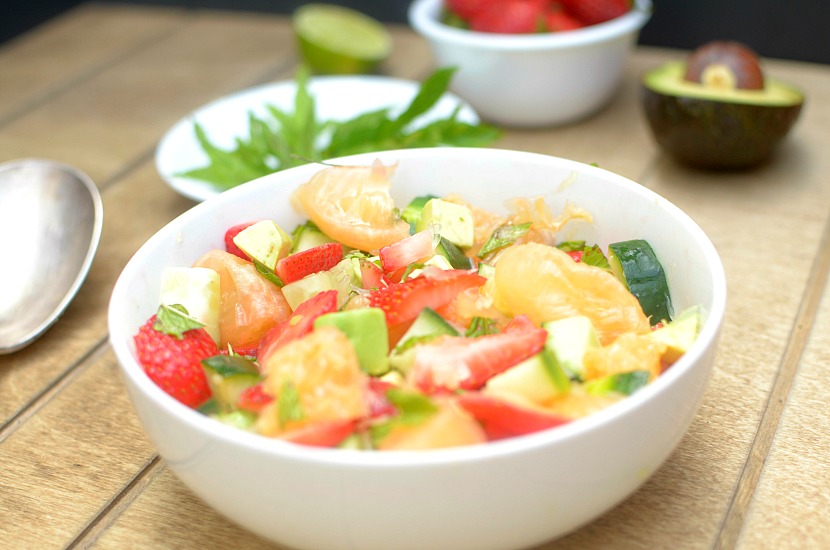 Minty Strawberry Avocado Salad With Citrus
This Salad is made up entirely of fresh produce such as:
Strawberries
Avocado 
Cucumber
Grapefruit
Mint
Fresh lime juice
Making this salad the perfect burst of summer-in-your-mouth.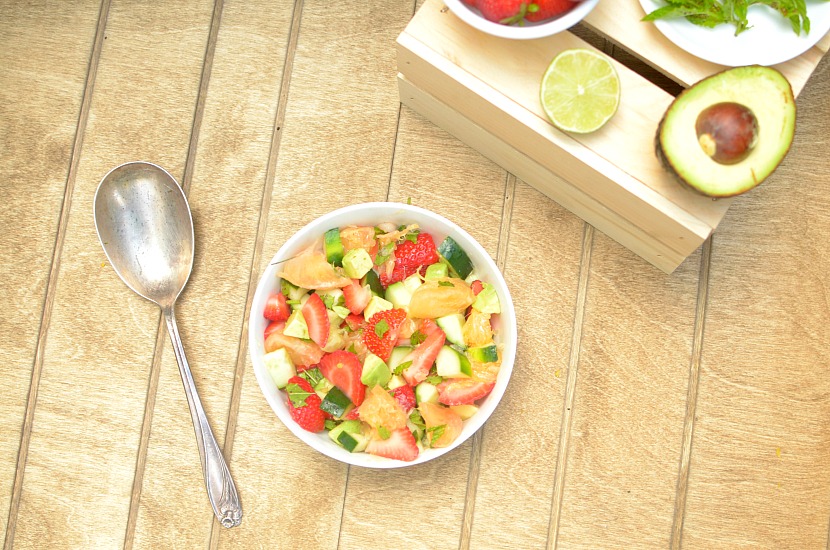 Make this healthy Minty Strawberry Avocado Salad as a flavorful side dish to your dinner or add some of your favorite protein for a filling lunch. You can even sub in oranges for grapefruit or zucchini for cucumber. This salad is paleo, vegan and whole-30 friendly making it suitable for everyone!
Like This Recipe? Pin For Later!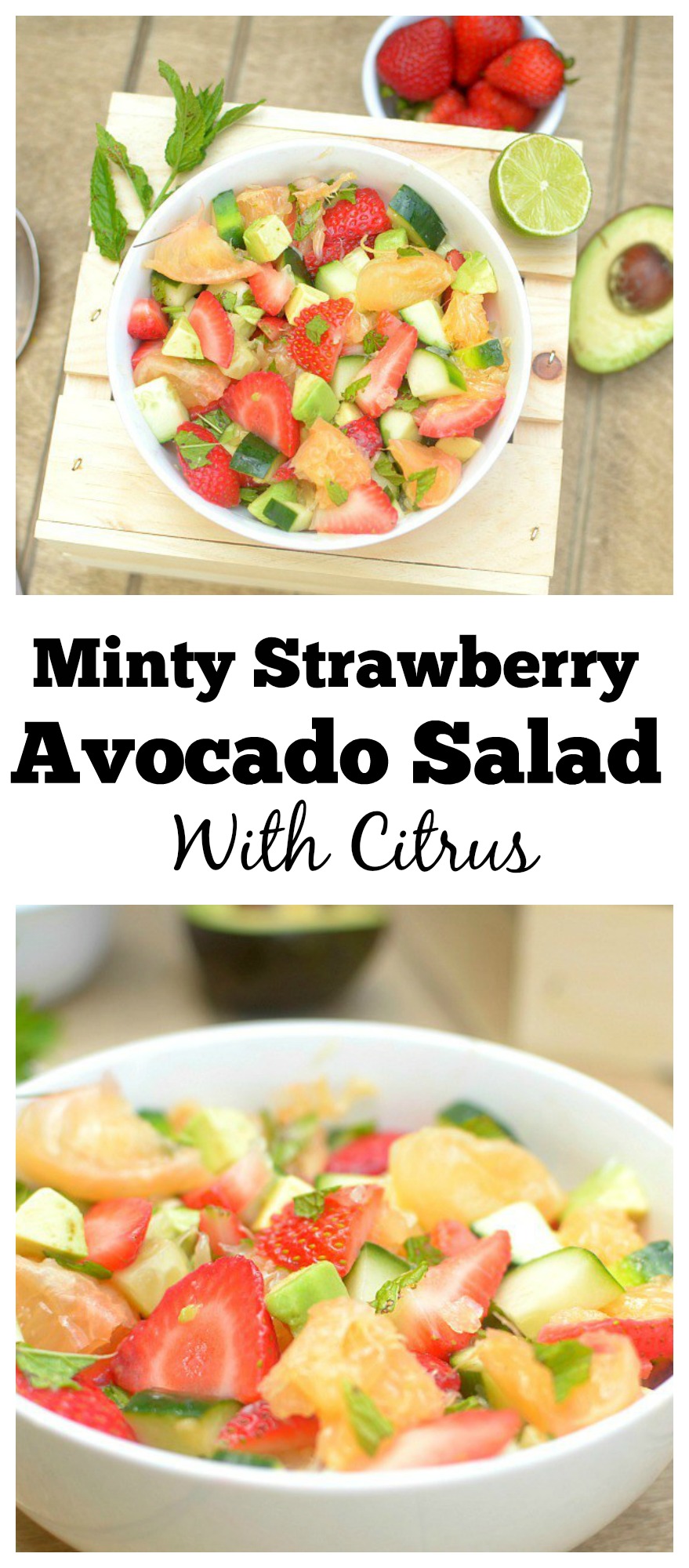 You May Also Like These Recipes!
Grapefruit Corn and Mint Salad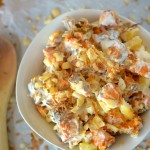 ---
Questions of the day!
What are some of your favorite summer veggies and fruits?
What's your favorite way to eat summer produce?