This Strawberry Rhubarb Crisp Baked Oatmeal is the perfect healthy breakfast that tastes like dessert. It's filled with fresh summer fruit and is vegan & gluten-free and helps a company with a great mission #thesoulfullproject!
Our Dad's favorite dessert is strawberry rhubarb pie, and since Father's Day is coming, there is no better way than to treat our Dad than with food😉.
But of course, we gotta make our own twist on this special treat to make it super unique and equally, if not more delicious. So why not strawberry rhubarb pie in breakfast form? A healthy, filling and tasty breakfast that is :).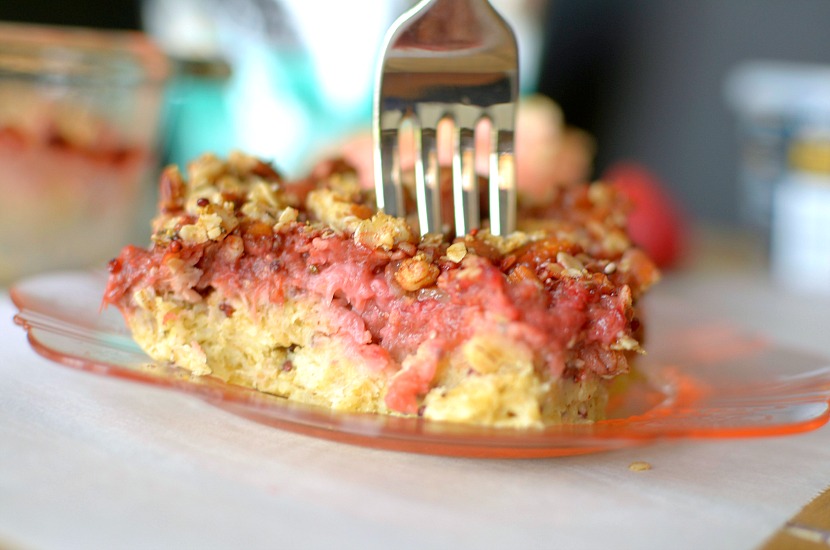 Before we get talking about the deets of this tasty breakfast, let's talk about a company that is near and dear to our heart, called The Soulfull Project. This company makes delicious and nutritious hot cereal products that are non-GMO and made with real food ingredients, such as Cinnamon Spice Multigrain hot cereal and Hearty Grains and Seeds hot cereal.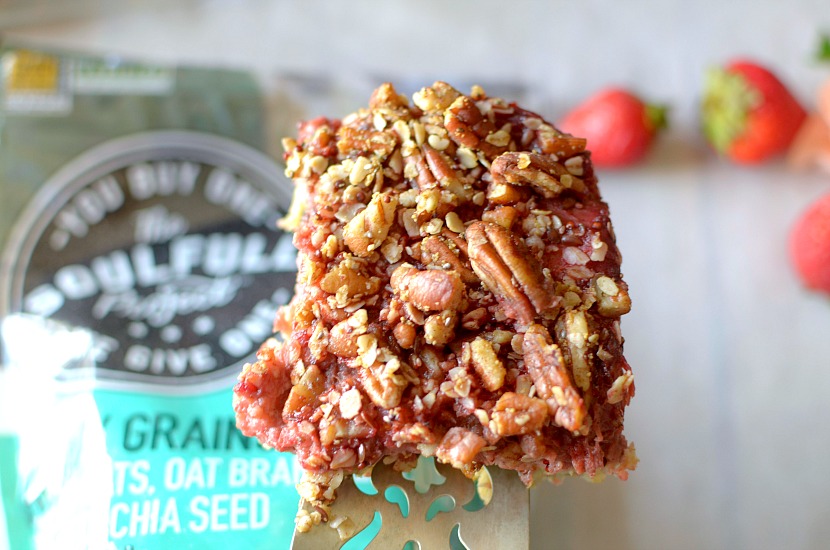 Not only does this company make tasty and healthy products, but they are all on a mission to make non-GMO, healthy, and nutritious foods available to everyone, no matter the economic or social statuses. In fact, for every serving of hot cereal purchased, The Soulfull Project donates a serving to a regional food bank. The Soulfull Project is now available at 64 Wegmans locations across the East Coast, including in Philadelphia, with sales benefitting a food bank in the region, like Philabundance. How awesome is that? That's why we are more than honored to create a recipe with The Soulfull Project!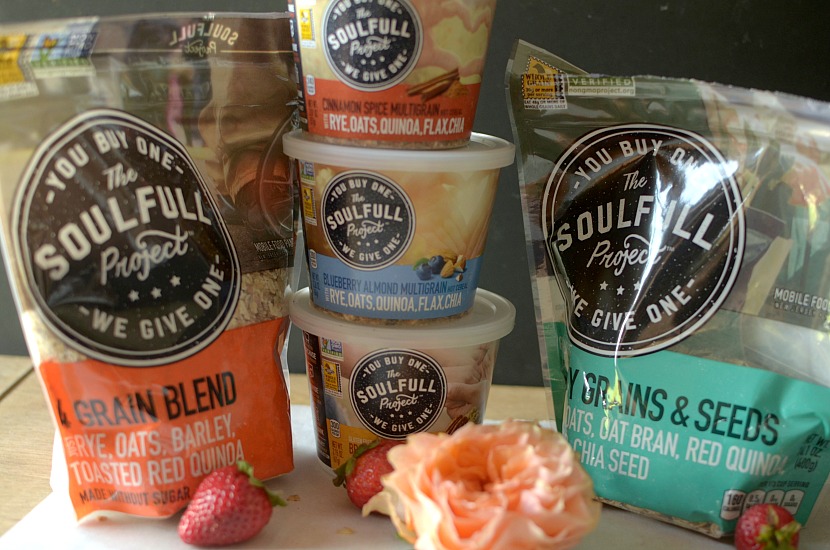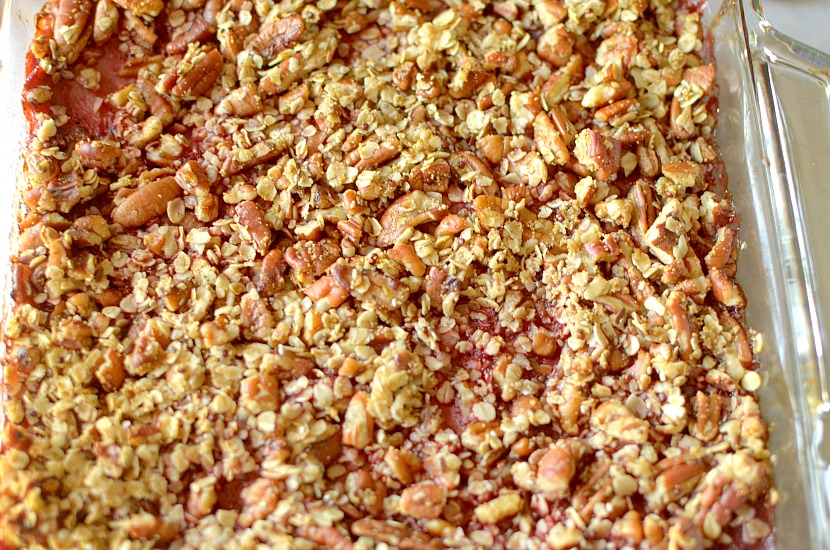 Now back to this dessert-like-breakfast-beautyyyyy! It is one heck of a breakfast dream that's for sure! It's made with only real and fresh ingredients like always, two of them being The Soulfull Project's Hearty Grains & Seeds Hot Cereal and Brown Sugar Pecan Multigrain Hot Cereal.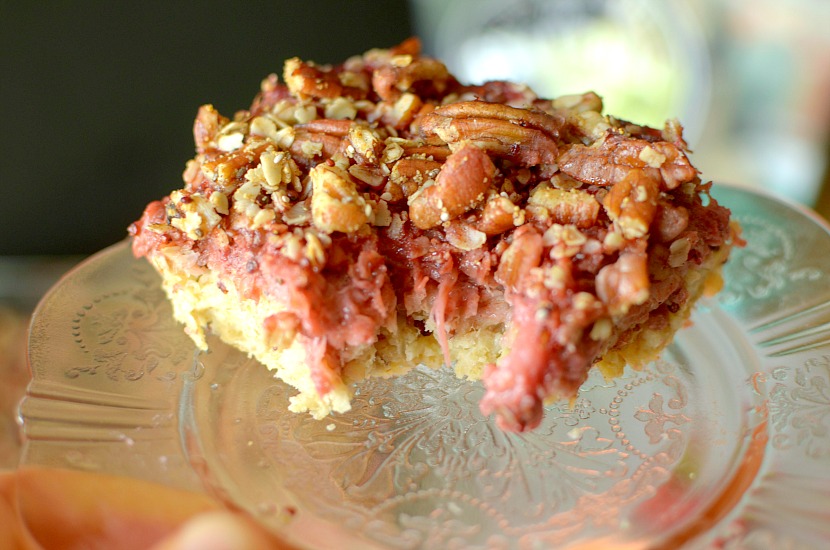 It has a hearty baked oatmeal base, a fresh, fruity, and naturally sweetened filling, and a crunchy crisp topping! you would never guess that this Strawberry Rhubarb Crisp Baked Oatmeal is healthy, vegan and gluten-free!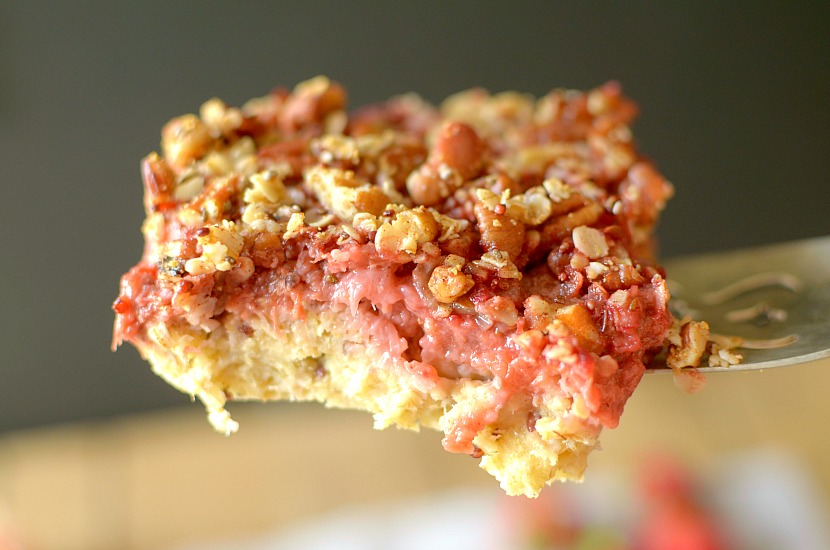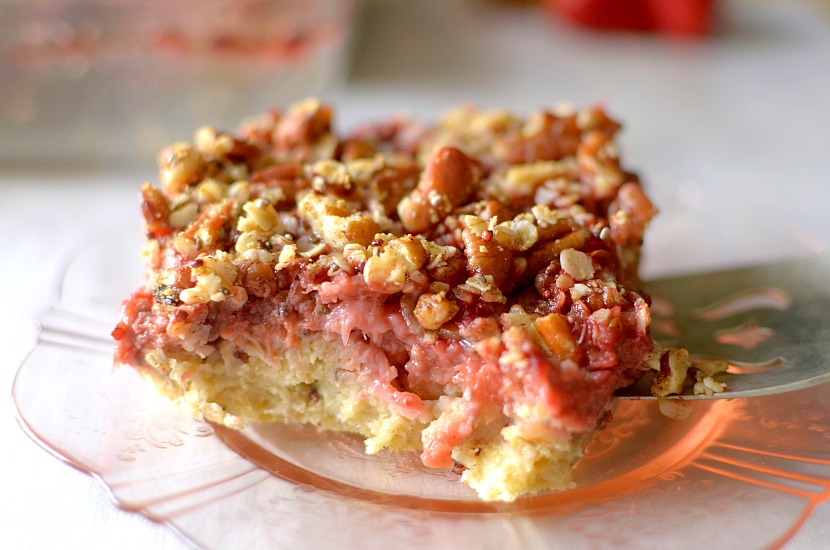 Strawberry Rhubarb Baked Oatmeal Crisp
Ingredients
Filling
2 cups strawberries, sliced
1 cup chopped rhubarb (thawed if frozen)
1 tbsp coconut sugar
1 tsp cinnamon
Oatmeal
2 cups dryHearty Grains & Seeds Hot Cereal
1 egg/flax egg, beaten
1/2 cup unsweetened applesauce
3/4 cup almond milk
Topping
1 package of Brown Sugar Pecan Multigrain Hot Cereal
1/2 cup chopped pecans
1 tbsp coconut oil, melted
1/2 tsp cinnamon
Instructions
Preheat oven to 350 and coat a 9x9 pan with cooking spray
Fruit: Combine strawberries, rhubarb, sugar and cinnamon in a saucepan and place over medium heat, let simmer for 20 minutes, stirring occasionally
Oatmeal: While fruit is simmering, add oatmeal in a large bowl and mix egg, applesauce and milk in a seperate bowl
Add wet mixture to oatmeal and mix well, add spread evenly on pan
Add fruit mixture on top of oatmeal
Topping: Mix topping ingredients together and spread evenly on oatmeal
Bake for 30 minutes or until done.
Enjoy!
http://athleticavocado.com/2017/05/30/strawberry-rhubarb-baked-oatmeal-crisp/
Like This Recipe? Pin For Later!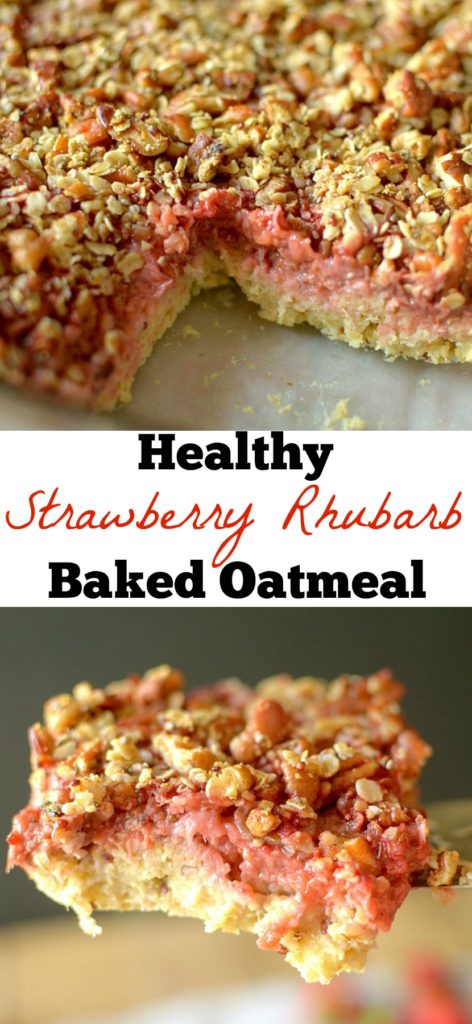 You May Also Like These Recipes!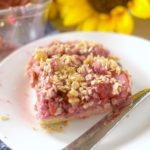 Blackberry Peach Crisp Baked Oatmeal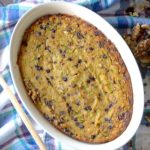 ---
 Question of the day!
What's your favorite summer dessert?