This Superfood Fruit Crisp Greek Yogurt Bark is a healthy, tasty and refreshing snack! It's loaded with protein from greek yogurt and naturally sweetened with fruit!
"This post is sponsored by Greek Gods Yogurt. All opinions stated are my own"
Can't you believe that summer is just around the corner?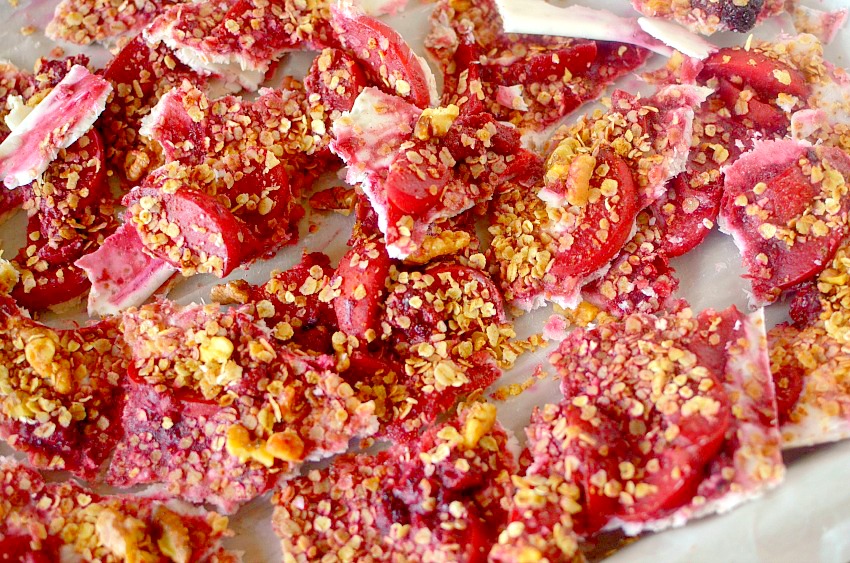 It feels like it was just winter yesterday, well maybe the fact that the weather is bi-polar and it was like 40 degrees the past two days. Anyways one of my favorite parts about summer is the fresh produce, especially the fact that I can buy 3x the amount of fruit for the same price as in the winter which means tons of fruit-filled desserts like fruit crisp. I always choose fruit crisp over pie because I'm not a huge fan of crust. Fruit crisp is the perfect summer dessert when a la mode with some vanilla ice cream/fro yo. What's even better is combining fruit crisp and frozen yogurt in a quick, healthy and refreshing summer treat!
The key to this greek yogurt bark is the Greek Non-fat Yogurt with Chia Seeds from Greek Gods. This yogurt is rich, creamy, delicious and has a great texture from the added nutritious chia seeds. It's also high in protein and comes in 4 flavors, vanilla, blackberry, strawberry and peach. This yogurt is not only tasty by itself for a wholesome and satisfying breakfast or snack, but it also adds some great texture and superfoods to this greek yogurt bark.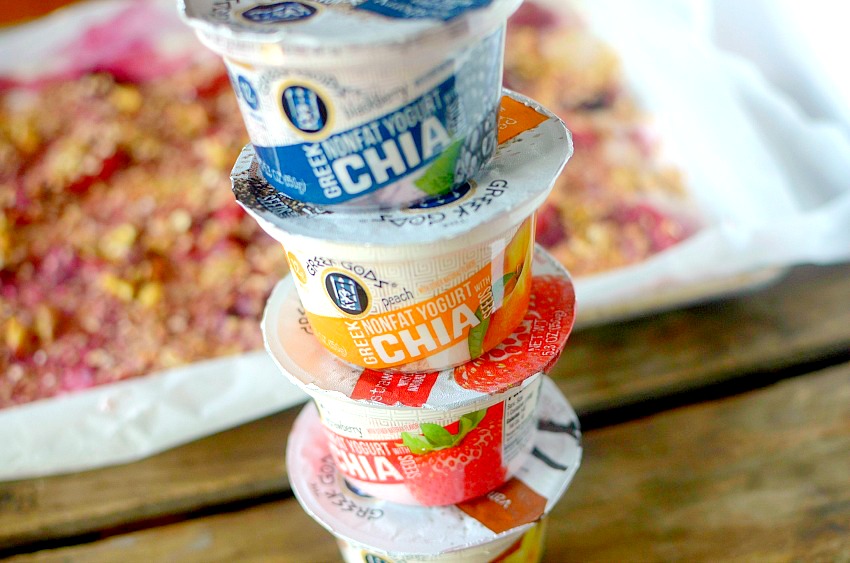 We used all 4 flavors in this greek yogurt bark to make it extra fruity and extra delicious! It's also super easy and simple to make in 5 easy steps.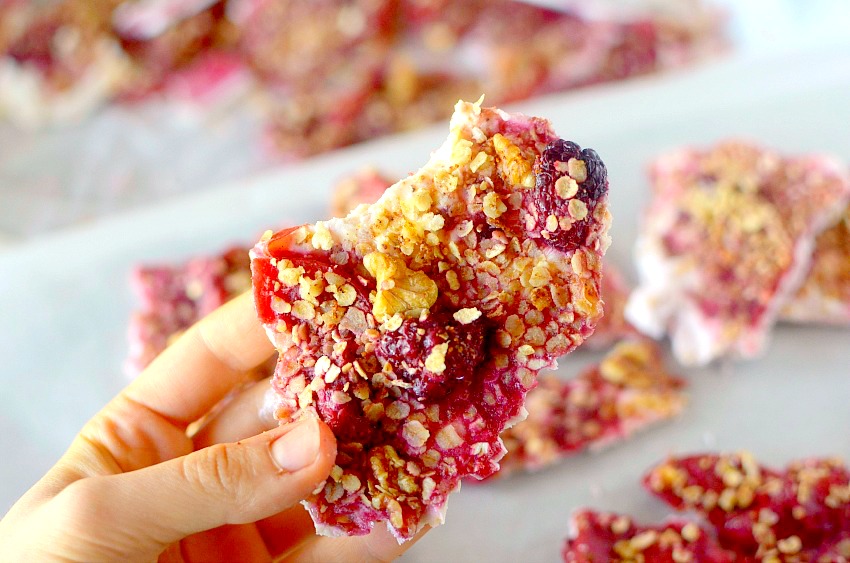 All you need to do is:
Simmer fruit mixture and let cool

 Make crisp topping

Spread greek yogurt on parchment paper

Top with fruit mixture and crisp topping

Freeze for 3+ hours and serve!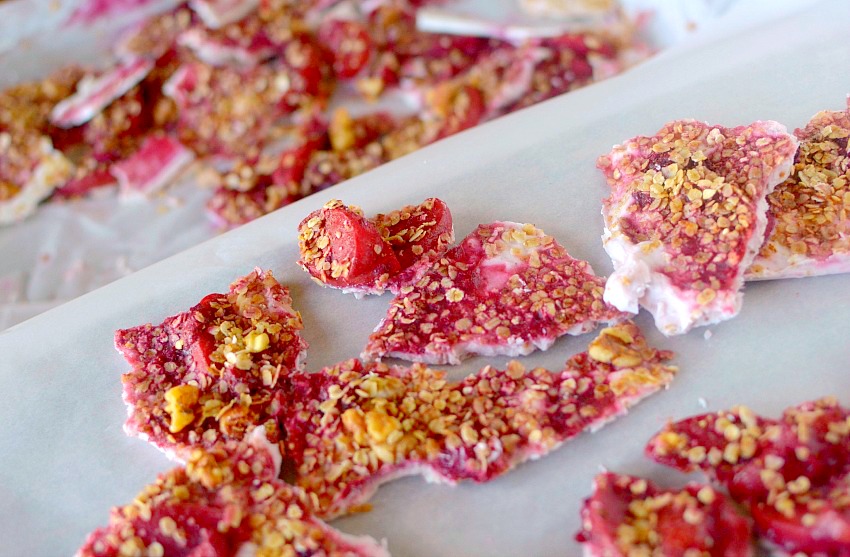 Just break into pieces and you've got the perfect refreshing summer treat that is a combination of fruit crisp and frozen yogurt!
Superfood Fruit Crisp Greek Yogurt Bark
Ingredients
Fruit Topping
1 cup strawberries
2 cups sliced peaches
1 cup blackberries
2 tbsp coconut sugar
1/2 tsp cinnamon
Crisp topping
1 cup oats
1/2 cup chopped walnuts
2 tbsp coconut sugar
1 tbsp melted coconut oil
Bark
4 5.3 oz. containers of The Greek Gods Nonfat Greek Yogurt with Chia Seeds
(we used peach, blackberry, vanilla and strawberry)
Instructions
For Fruit Topping: combine all ingredients in a sauce pan and simmer over medium heat for 20 minutes, stirring occasionally. Let cool.
For Crisp Topping: while fruit is simmering, preheat oven to 350 degrees and coat a pan with parchment paper. combine all ingredients in a bowl and spread evenly on pan, bake for 10 minutes or until toasted. Let cool.
For Bark: Line a cookie sheet with parchment paper and spread yogurt evenly. Top evenly with fruit and crisp topping and place in freezer. Let freeze for at least 3 hours or until fully frozen before serving.
http://athleticavocado.com/2016/05/10/superfood-fruit-crisp-greek-yogurt-bark/
[Tweet "Fruit Crisp Greek Yogurt Bark is a #healthy and refreshing treat!"]
Like This Recipe? Pin For Later!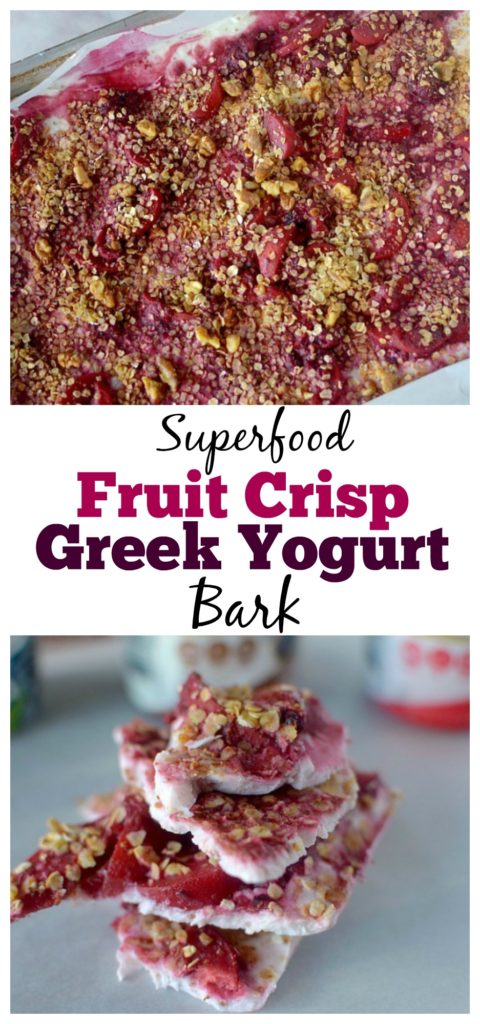 Try These Other Healthy Frozen Desserts!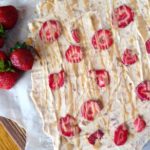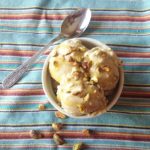 P.s: Don't forget to sign up HERE for the Food Entrepreneurs Summit to for 40% off the regular pricing until the 16th as posted on Friday! You can't beat this price as this summit gives you access to the 20 masterclasses with all of the 22 speakers, invited to a Facebook group that will have all the participants (plus daily topics + questions + support + links), a PDF download to help you stay focused and maximize the value of each talk and an entry into the giveaway!
Learn more about the Summit Here!
What's your favorite summer dessert?

What's your favorite part about summer?