This post is sponsored by Isopure #isopure #behindthemuscle
If you ever wanted to better yourself, you can imagine the hard work you have to put in to it.  Whether you want to run a marathon, be able to bench press 500 lbs, or to be able to do one pull-up, you always need a goal.
That goal sparks from motivation to become stronger, healthier, and better than your previous self.  Being a college athlete, I know first hand what hard work and dedication is and what it can take.
Dedication means practicing at 8 am for four straight hours while everyone is sleeping in.
Dedication means having a second practice at 8 pm that is mainly sprinting miles, running stairs and doing a thousand push-ups
Dedication means walking up four flights of stairs the day after leg day instead of climbing the elevator
Dedication means eating as healthy as possible and tracking your macros to make sure you get the right amount of protein to build lean muscle
Dedication means flipping and twisting your body around even though your sore as heck.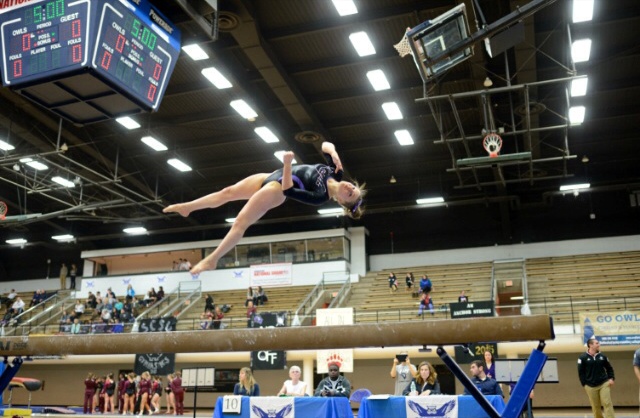 I think you guys get the point now, but I'm a very dedicated and hard working person.  With that being said, I'm always sore. Like ALWAYS!  Not a day goes by where my legs feel nice and light, it usually feels like I'm running through a pool of jello.  Doing 20 hours a week of gymnastics and conditioning really takes a toll on your body!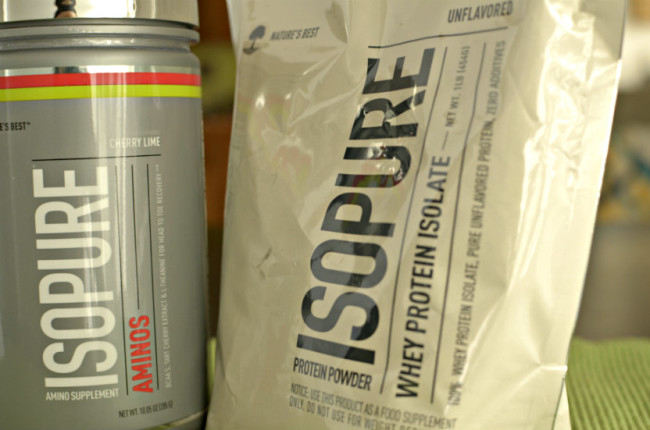 Thankfully the folks over at Isopure know whats up!  They sent me two great products that pretty much changed my life, no joke!  First up, is the Isopure Whey Protein Isolate!  With a whopping 26 grams of unadulterated 100% Whey Protein Isolate per scoop, this stuff is serious business!  Its stripped of fat carbs, fillers, sugar and lactose as well to make it the cleanest protein powder you can possibly find!  Add it to any hot or cold food for extra protein and this stuff is so pure  you won't even taste it!  How awesome sauce is that?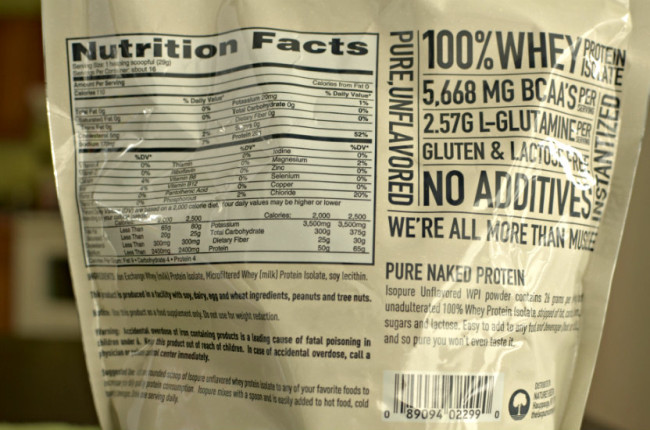 Next up is Isopure Aminos Supplement!  Isopure Aminos supplement can be used in addition to the already amazing Isopure Whey Protein Isolate!
This amino supplement was carefully and well designed with a fast-forward formula to benefit the body and mind!  BCAAs and tart cherry in the mix is proven to help ease muscle soreness while the L-theanine promotes a calm and relaxed mind!  Together they help make the most of your recovery and hit it harder for the next day!  Isopure is also packed with antioxidants including anthocyanins and Vitamin C!  So basically Isopure Aminos Supplement is the perfect match for me!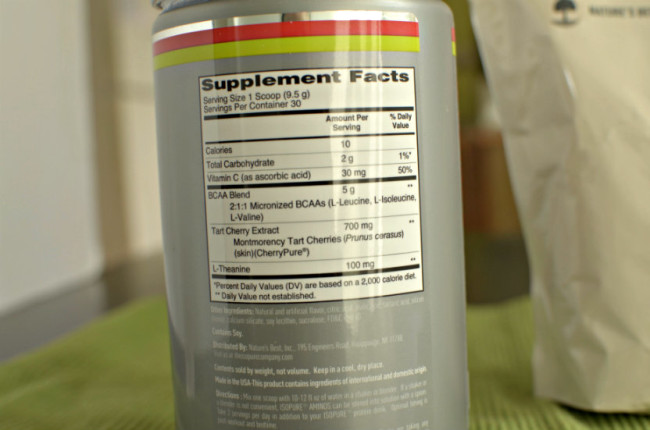 Not only does it do your body good, but its only 10 calories per serving and tastes great!  The cherry lime flavor is super refreshing after a tough workout!  All you need to do is mix a scoop into 10-12 fl oz. of water and enjoy!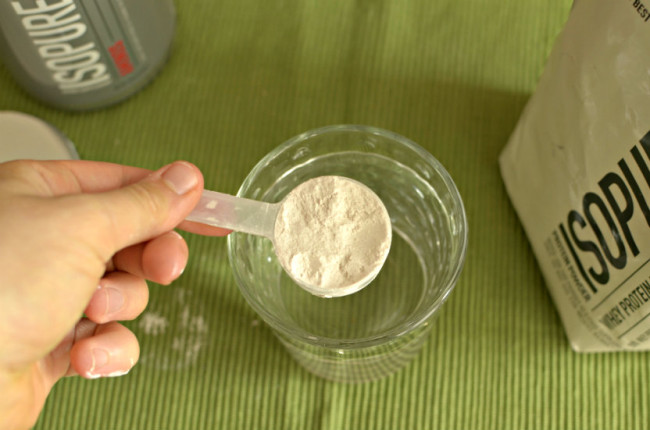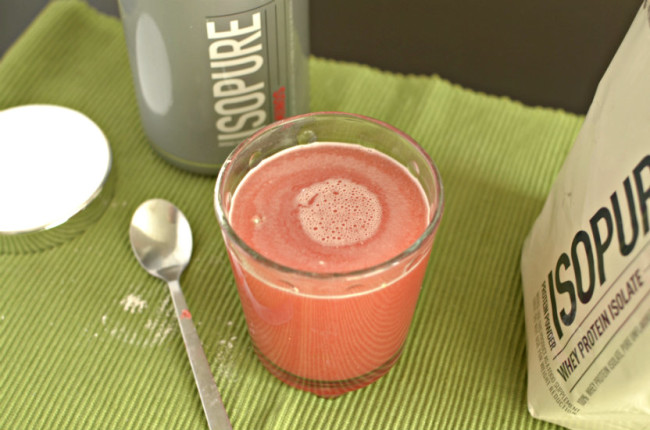 If you want to become the fittest version of your self that you can possibly be, I HIGHLY recommend Isopure products!  To learn more about these awesome products, visit their website here!
Stay tuned for a recipe!
[Tweet "Want to be the best you can be? Get fit with Isopure Aminos Supplement! #isopure #behindthemuscle"]