This Simple Almond Lime Cilantro Crusted Salmon is the perfect healthy, easy and delicious dinner made in only 20 minutes! Also paleo and whole 30 approved! 
This is the time of year where I want salmon ALL THE TIME!  I think it's because I spend all my weekends at the beach where I can get fresh seafood that's the best of da best.  The beauty of making salmon is that you only need a few ingredients and about 30 minutes.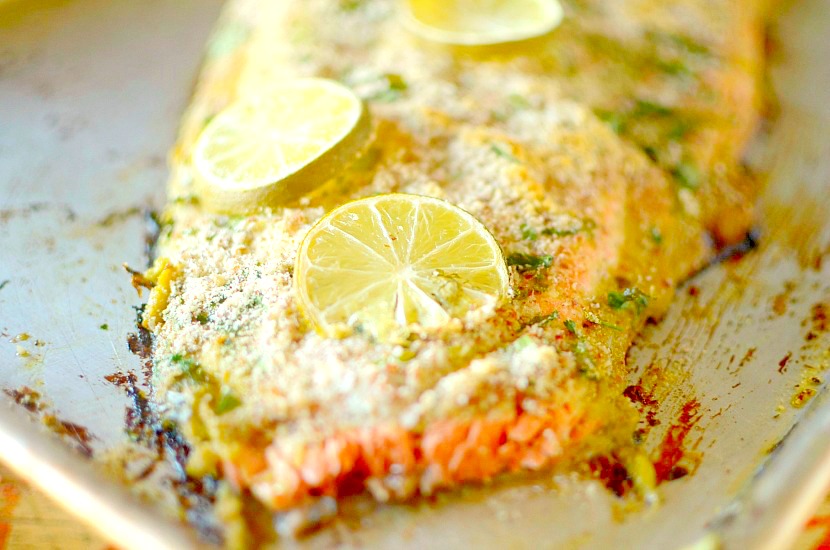 While looking on pinterest for recipe inspiration (my tactic when I'm lacking in creativity), I kept on seeing salmon recipes that used mayo as a marinade.  Now, I was never about the mayo, but I'm allllll about GoAvo.  GoAvo is a mayo-like spread thats 85% avocado (<3) and a few other natural ingredients like grapeseed oil, white wine vinegar and lemon juice.  It's literally the perffffect replacement for mayo in everything.  Oh, and did I mention that it contains the same healthy mono and poly unsaturated fats  of avocado with only being 25 calories per tablespoon? And you know what's not in it?  Cholesterol, saturated fat refined sugar, preservatives, gluten, soy, or GMO!  No other mayo brand (vegan or not) can claim that!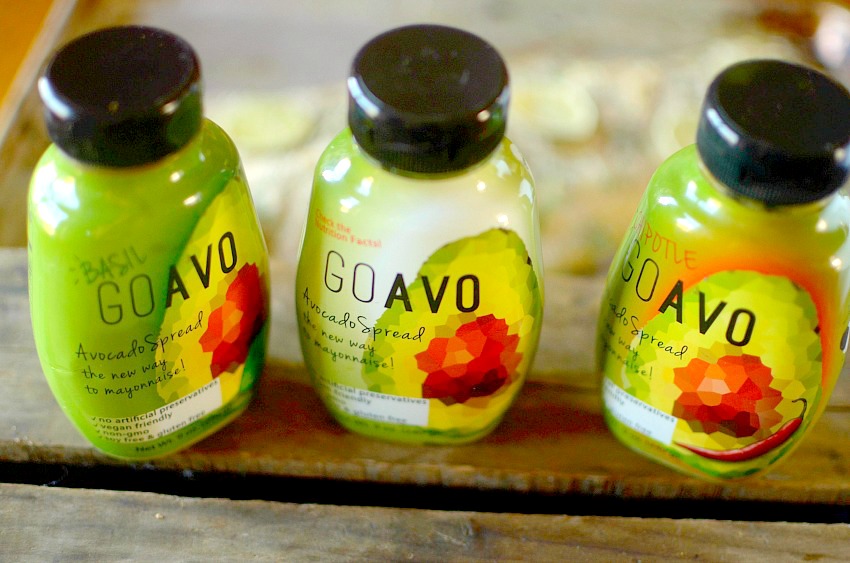 There are three creamy, great tasting flavors of GoAvo: Original, Basil and Chipotle!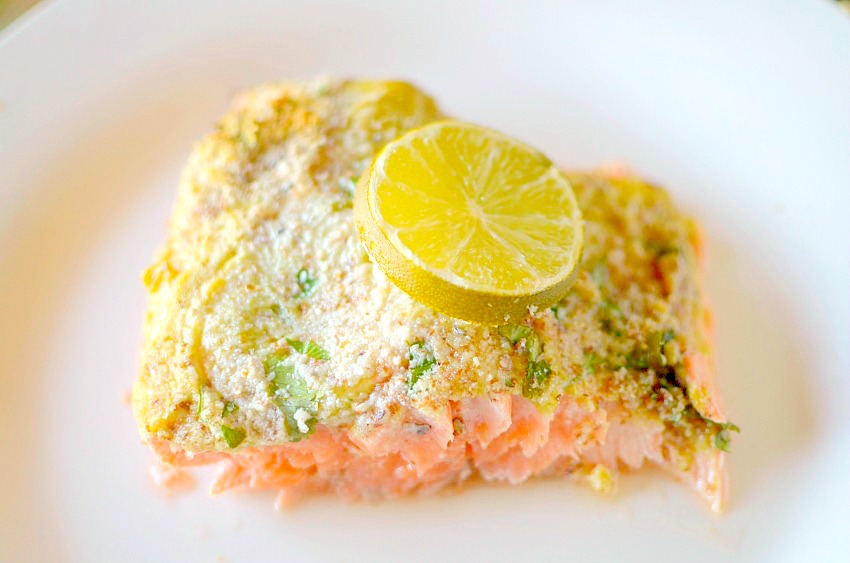 This salmon recipe is seriously the easiest dinner that you could possibly make!  All you need to do is mix the GoAvo with lime juice, salt and pepper, spread it on the salmon, pat on the cilantro and almond meal, top with lime slices and pop it in the oven for 20 minutes.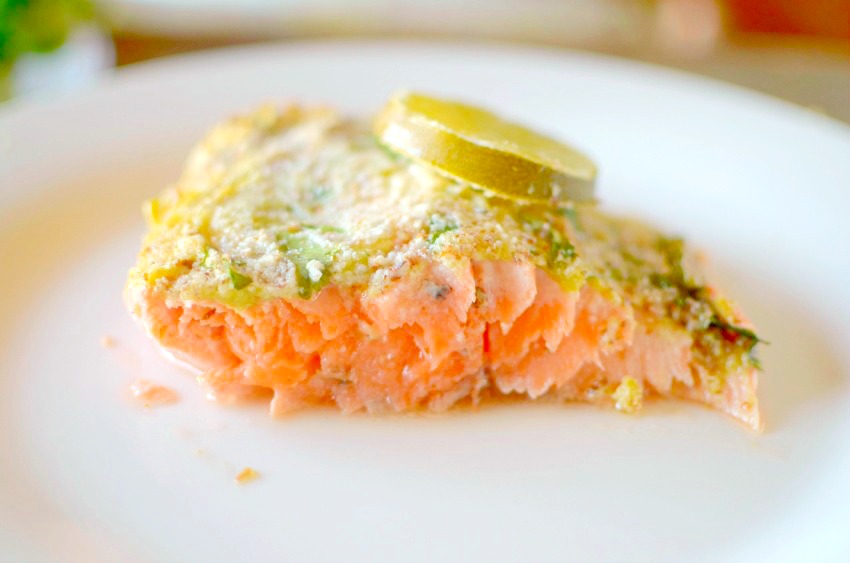 It kinda tastes like the salmon is covered in guacamole, not complaining here!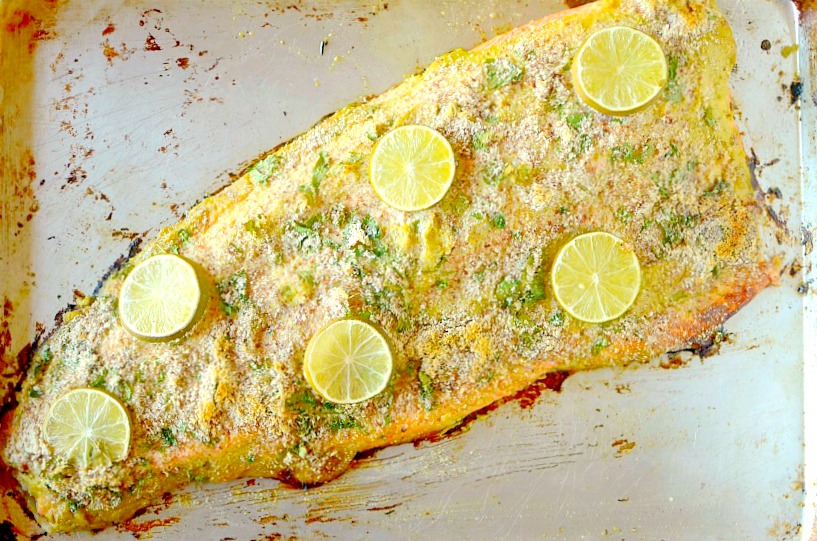 Simple Almond Lime Cilantro Crusted Salmon
Ingredients
3 lb salmon filet
1/2 cup GoAvo Spread (I used original, but feel free to use any flavor)
juice of one lime
salt and pepper to taste
1 cup loosely packed fresh cilantro
1/2 cup almond meal
Sliced lime, optional
Instructions
Preheat oven to 425 degrees.
Drizzle olive/coconut oil on a baking sheet and place salmon on top.
In a medium bowl combine go avo spread, lime juice, and salt and pepper. Spread on top of salmon, coating evenly.
Combine cilantro and almond meal in a bowl. Pat on top of salmon. Add sliced lime on top
Bake for 20-25 minutes, or until salmon is flaky.
This recipe was inspired by this one
http://athleticavocado.com/2016/04/24/simple-almond-lime-cilantro-crusted-salmon/
Use this store locator to find GoAvo Spread!
Like This Recipe? Pin For Later!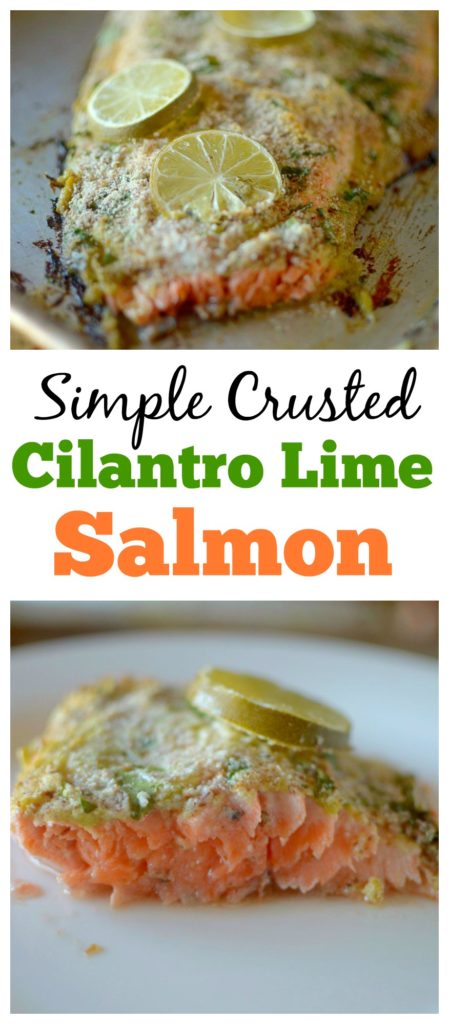 Try These Other Salmon Recipes!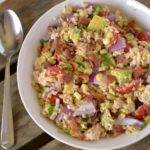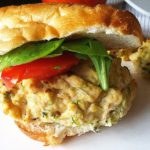 What's your favorite way to make salmon?

Favorite kind of seafood?
"Thank you to GoAvo for kindly sponsoring this post. All opinions are 100% honest & completely my own."