Looking for a crowd-pleasing Fall pasta dish? Make this Paleo Pumpkin Rosemary Pesto Gnocchi! It's full of autumn flavors while being grain-free!
Growing up in an Italian family, I've had my fair share of pasta dishes.  From handmade pasta by my 90 year old grandmother (the best) to store-bought spaghetti for busy school nights and every thing in between.  I've even been to Italy where I basically lived off of pasta for two meals a day. Ugh, take me back to Italy where the views were great and the gnocchi was even greater.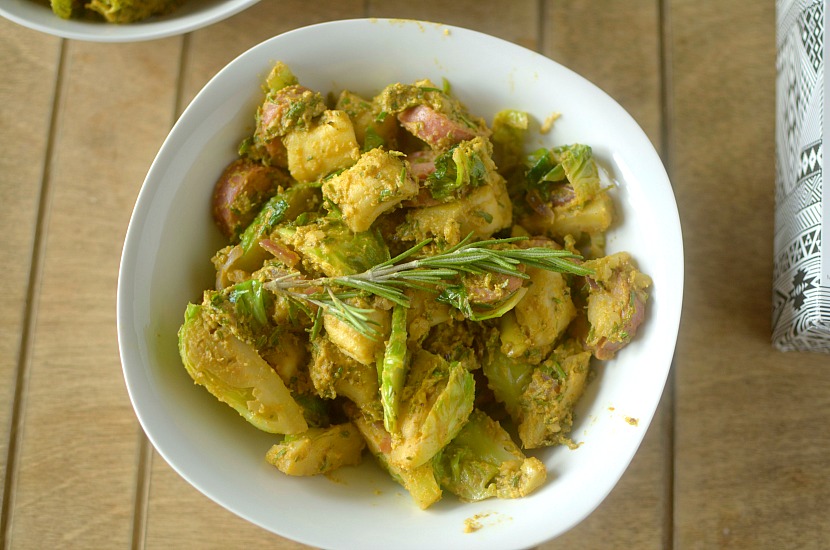 Out of all the types of pasta , gnocchi has always been my favorite.  I love that it's so doughy and goes well with any sauce.  But after I adopted a  gluten-free/grain-free-ish lifestyle, pasta hasn't been on the menu in a longggggg time because me and tons of grains and gluten don't mix.  Thankfully Cappello's changed that.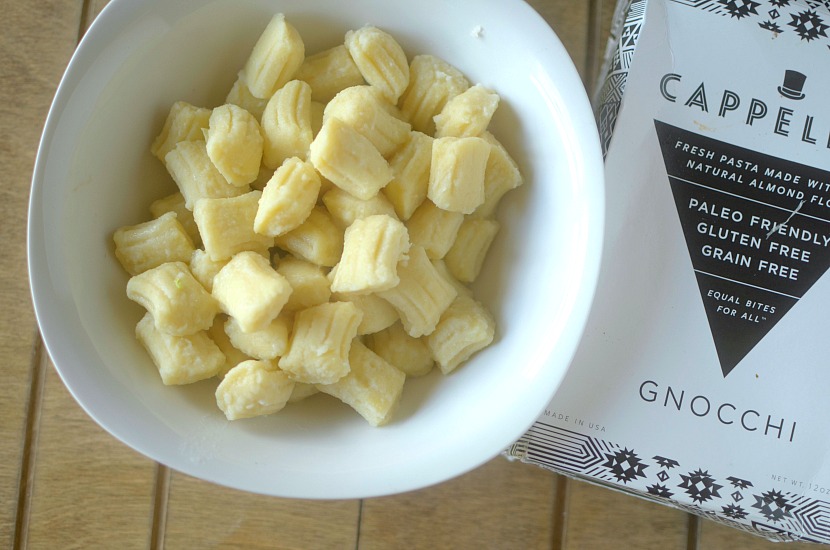 Never did I ever think it was possible to enjoy pasta without the use of regular flour! After tasting Cappello's soft, pillowy gnocchi, my mind was blown!  Cappello's gnocchi and other pasta  products are all paleo-friendly and made with a mix of almond and tapioca flour.  How awesome is that?  No need to skip your favorite pasta dishes anymore!  Along with the gnocchi, they have lasagna sheets and fettuccine.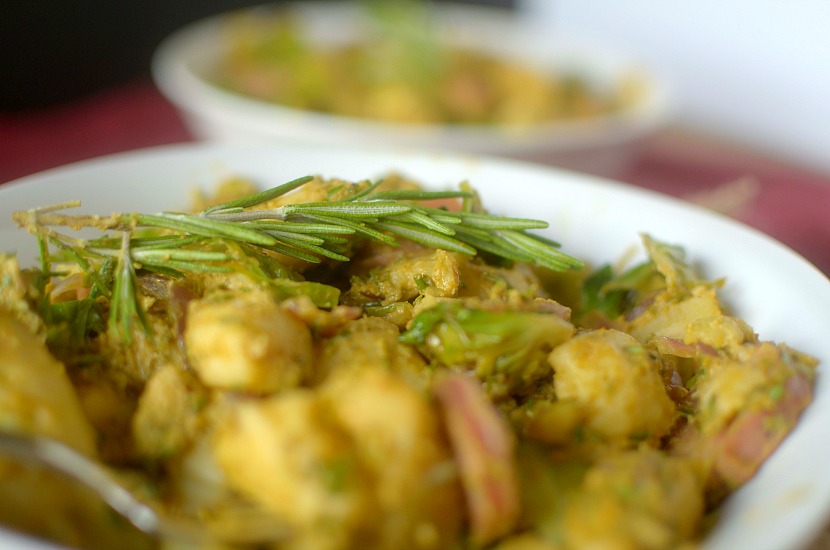 To showcase my love of fall, I mixed gnocchi with autumn-inspired flavors.
Pumpkin- Rosemary Pesto Sauce
Brussels sprouts
Chicken Apple Sausage
Red Onion
Apple chunks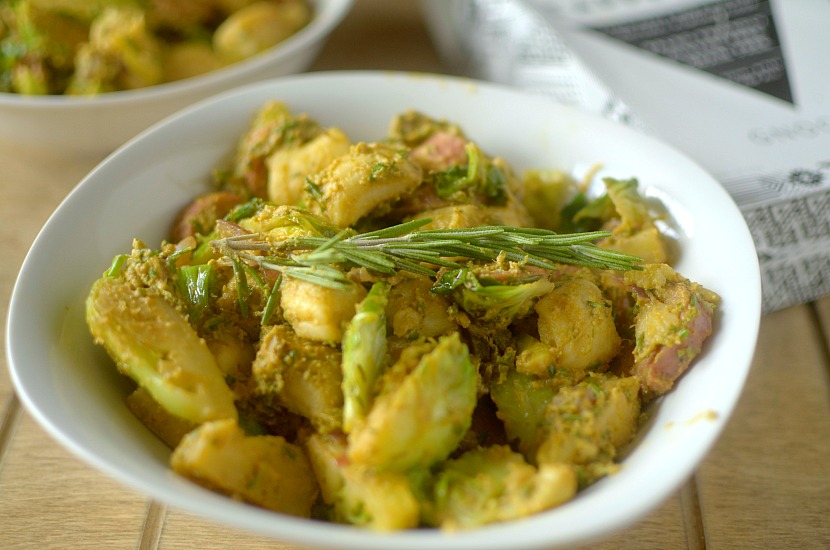 Mix them all together and the end result is a comforting dinner that will please your entire family!

Paleo Pumpkin Rosemary Pesto Gnocchi
Soft pillowy gnocchi are sautéed with brussels sprouts, red onion, apples and coated in a pumpkin rosemary pesto sauce to make an comforting Autumn meal!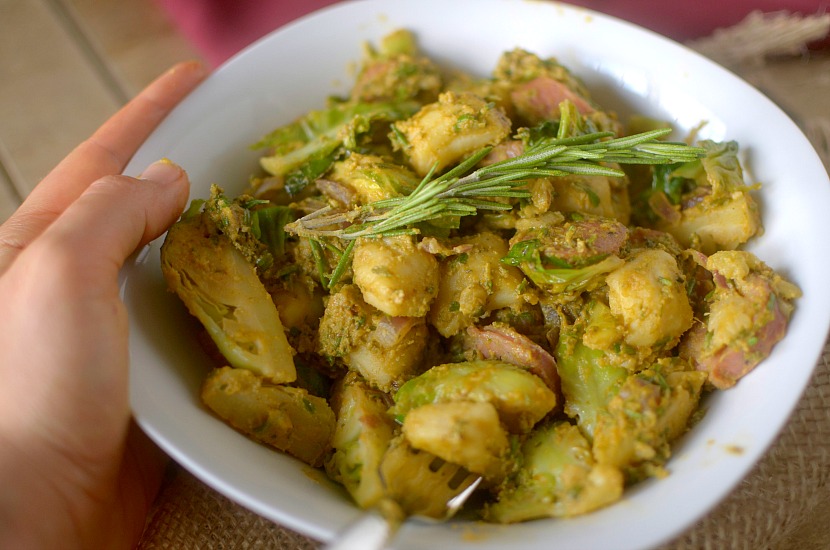 Pumpkin Rosemary Pesto Gnocchi
Ingredients
1 package Cappellos paleo gnocchi
4 chicken apple sausages, sliced ( I used Al Fresco)
1 lb fresh brussels sprouts, trimmed and quartered
1 small red onion, finely chopped
1 apple, finely chopped
Pumpkin Rosemary Pesto (recipe below)*
Instructions
Cook Gnocchi according to package directions.
While gnocchi is cooking, place brussels sprouts and onion in a large sauté pan with cooking spray on medium-high heat. Cook for 5 minutes, stirring often.
Lower heat to medium and add sliced sausage, stirring constantly for 3 minutes.
Add sliced apple and let cook for 2 more minutes.
Lower heat to low and add gnocchi and pumpkin rosemary pesto, stirring until pesto is coated evenly.
Take off heat.
Enjoy!
Serves 4-6
* Pumpkin Rosemary Pesto: Place 1 cup fresh rosemary (no stems), 1/3 cup walnuts, 1/3 cup canned pumpkin, 1/4 cup olive oil, 2 garlic cloves and salt and pepper to taste in a food processor. Blend until mixture is smooth.
http://athleticavocado.com/2016/10/30/pumpkin-rosemary-pesto-gnocchi/
Check out Cappello's products here!
Like This Recipe?? Pin For Later!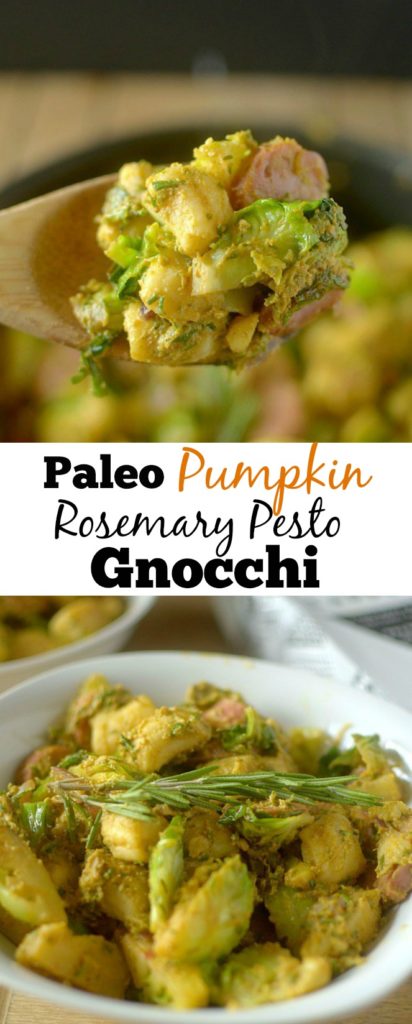 You May Also Like: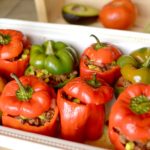 ---
Question of the day:
What is your favorite type of pasta?