In need of a healthy snack that will satisfy you hunger as well as your sweet tooth?  Make these No-Bake Pecan Fig Granola Bars with a Coconut Glaze that take no more than 10 minutes to make! Also Gluten-Free and Vegan!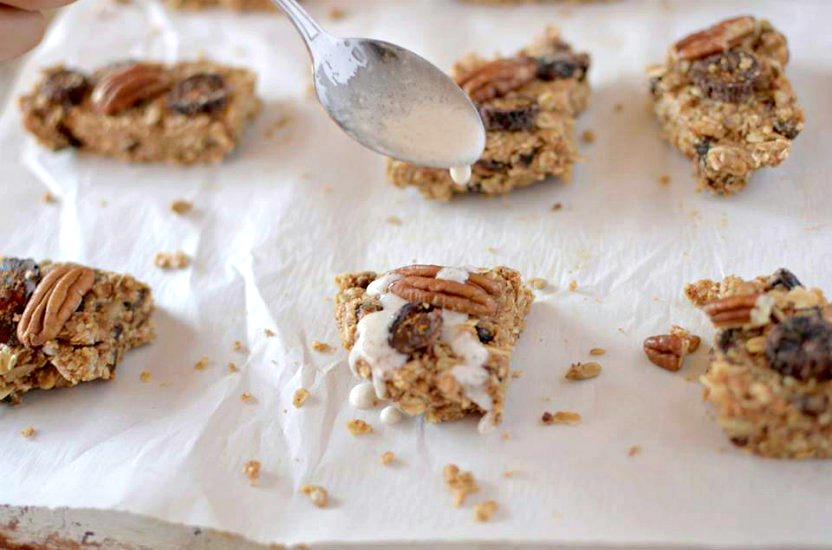 Fun fact: I used to eat granola bars like it was my job.  In fact, the Quaker chewy granola bars were my favorite. Back when I was 10 years old, I thought these bars were actually good for me.  Ya know, the chocolate dipped ones with the sugary peanut butter and partially-hydrogenated oils.  My ten year old self thought way different about food than I do now.  My ten year-old self's mentality was more like this about "healthy food:" "oh these granola bars are healthy and good for me?  I'll eat ten in one sitting."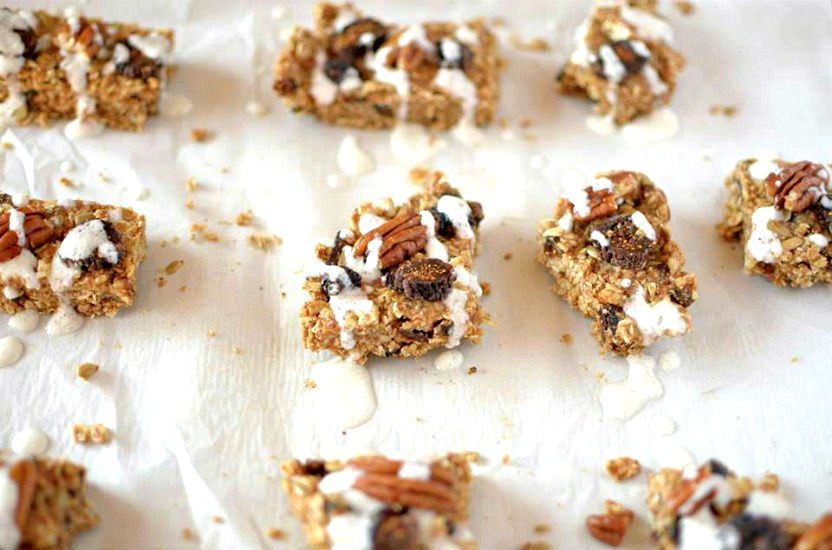 Okay, maybe not in one sitting, but I could easily polish off a box in one day.  They were my favorite part about lunch time at school, afternoon snack when I got home, and my post-dinner snack.  Ok, so I guess you get the picture about my love for granola bars.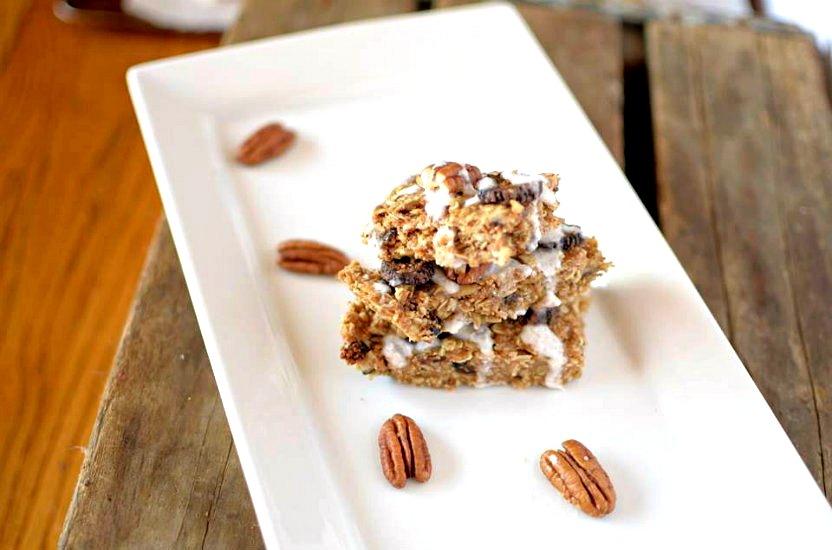 Thankfully in my later teenage years, I realized that these granola bars dubbed "healthy" were actually not healthy at all.  And I figured out that making my own granola bars are not only fun to create, but also extremely easy to make!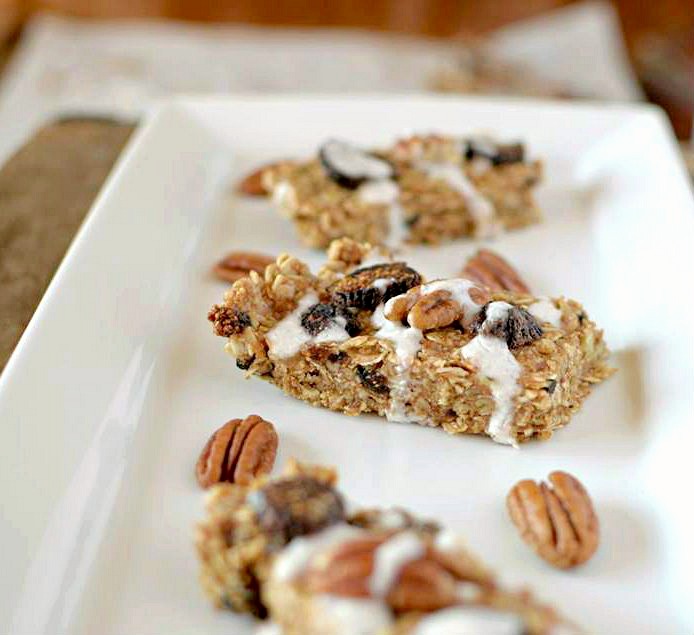 Coconut, fig and pecans are  amazing flavors, but when put together , they become a unity of glory.  They are sweet without any refined sugars, soft and chewy with all-natural ingredients!  Oh, and you can make them in 10 minutes flat!  Need I say more?
Coconut Glazed Fig and Pecan Granola Bars
Ingredients
1 cup gluten-free old fashioned oats
1/2 cup chopped pecans
1/2 cup shredded unsweetened coconut
1/2 cup chopped dried figs
1/4 cup sunflower seeds
1/2 cup almond butter
2 Tbsp. pure maple syrup
2 Tbsp. coconut oil
1/4 tsp. vanilla extract
Instructions
Add all ingredients in a large bowl and mix well until all ingredients are combined.
place parchment paper on the bottom of a shallow bowl and add granola mixture. Press down in an even layer. Add more pecans and dried figs on top (if desired)
Place in freezer for 30 minutes and cut into bars.
For glaze, combine all ingredients together and drizzle over bars.
Enjoy!
http://athleticavocado.com/2016/02/08/no-bake-pecan-fig-granola-bars-coconut-glaze-gluten-free-vegan/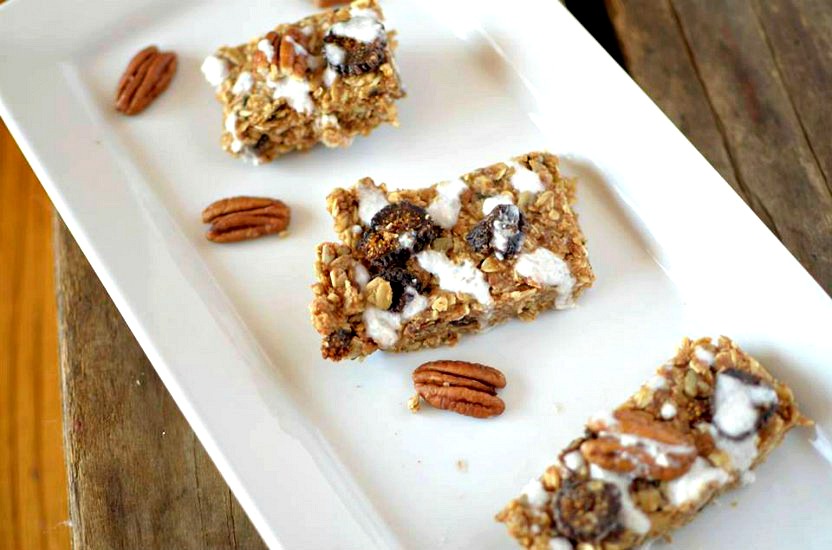 [Tweet "Stop buying granola bars and make these #nobake Coconut Glazed Fig and Pecan Granola Bars!"]
Pin for Later!

Check out these other Healthy Granola Bar Recipes!
Banana Nut Granola Bars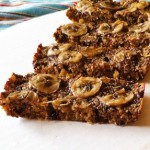 Cinnamon Pecan Pumpkin Granola Bars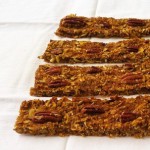 What's your favorite brand of granola bars?

Favorite healthy snack?
Linking up with Laura!