These Paleo Dark Chocolate Fudge Zucchini Brownies are so dense and fudgey that you would never guess that they are guilt-free! Also vegan and gluten-free!
*Pictures updated 6/2/2017*
I'm not gonna lie, I feel pretty basic posting this recipe.
Not that this recipe is that basic, but it's not like our other recipes, which isn't a bad thing. We love to let our creativity shine through sweet recipes and create unique and tasty flavor combinations, like here and here.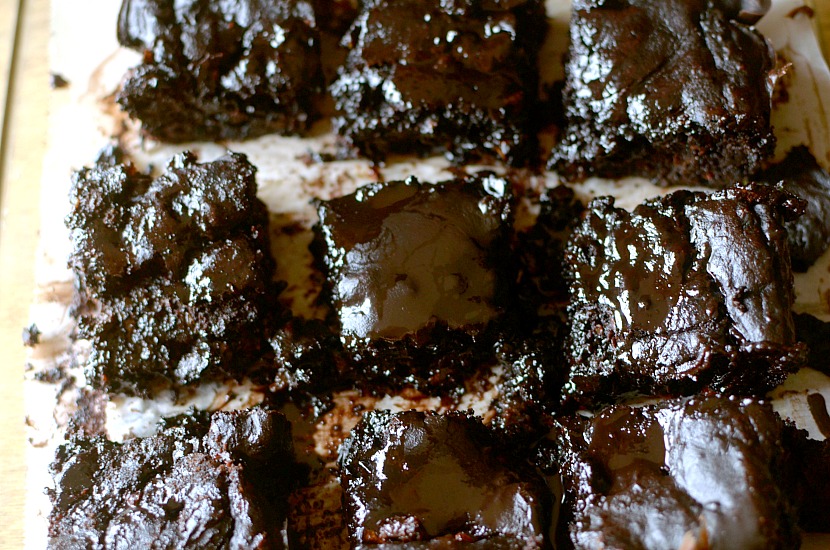 Simple and basic can be good sometimes, especially when it comes to something everything loves, brownies. Everyone loves a good brownie, especially when dense, moist (sorry I know you hate that word!) and fudgey. The challenge was trying to create a flourless brownie that is both paleo and vegan friendly and doesn't taste "healthy." I don't like to tell people that the food I make is "healthy" because there is a certain stereotype to healthy food that makes people believe that it tastes like cardboard, which is completely not true! To us, healthy means being made with real and whole ingredients, not "low-fat" or "low-calorie" processed foods.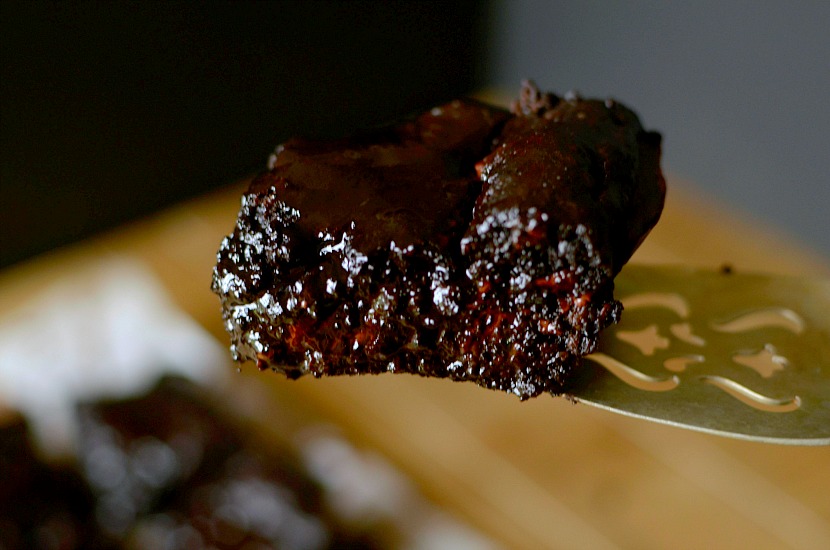 These brownies totally crush that "healthy" stereotype. We brought them in to our gym friends without tell them that these brownies are healthier than traditional brownies and they loved them. Some people even asked what boxed mix we used.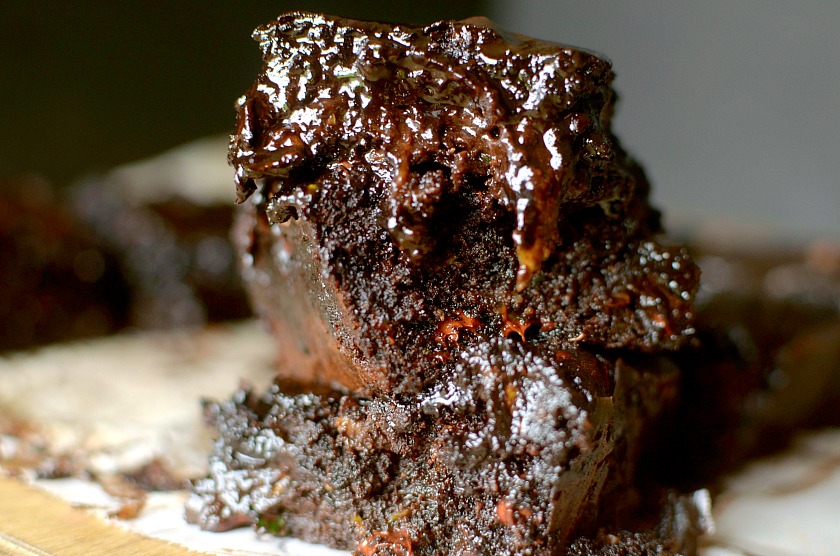 Dark Chocolate Fudge Zucchini Brownies
Many times gluten-free brownies are dry and are more cake-like. To solve that problem, these brownies have hidden veggies, aka grated zucchini to keep them dense and fudgey, not cakey. The dark cocoa powder makes these brownies super rich and chocolatey while the chocolate glaze is the icing on the cake (so punny!).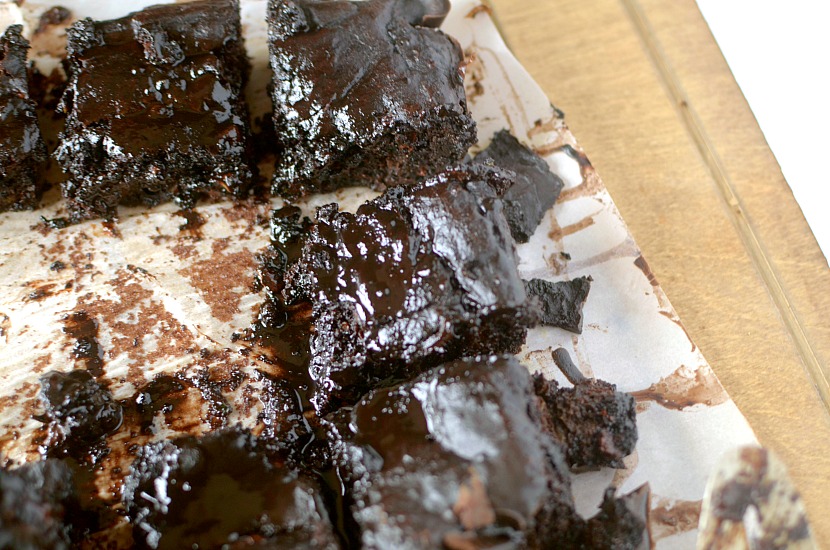 These brownies are so rich and delicious that you won't be able to tell that they are flourless, paleo, gluten-free and vegan! They will become your new favorite brownie recipe!
Paleo Dark Chocolate Fudge Zucchini Brownies
Ingredients
1 cup almond butter
1 1/2 cups grated zucchini, about 1 large or 2 small
1/3 cup maple syrup
1 egg or flax egg
1/4 cup dark cocoa powder
1 tsp baking soda
1 cup chocolate chips
Fudge Glaze
1/4 cup coconut oil, melted
2 tbsp maple syrup
1/4 cup dark cocoa powder
Instructions
Preheat oven to 350 and coat a 9x9 pan with cooking spray
Combine all brownie ingredients together in a large bowl and spread in pan
Bake for 30 minutes or until done and let cool
Fudge Glaze: combine all ingredients together and mix well, pour over brownies and let sit in the fridge until hardened
http://athleticavocado.com/2016/06/07/paleo-chocolate-fudge-zucchini-brownies-gf-vegan-option/
Adapted from this recipe
Like This Recipe? Pin For Later!

You May Also Like These Recipes!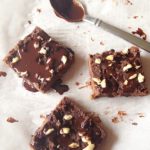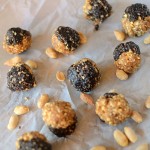 No-Bake Peanut Butter Nutella Energy Bites
---
Question of the day!
How do you like your brownies, cakey or fudgey?