Need a reason to wake up in the morning? This Paleo Elvis Breakfast Cobbler is worth getting out of bed! Also Gluten-free, grain-free and dairy-free!
Some days I just don't feel like getting out of bed.  Ya feel me?  I need a real good reason to get up, aka Breakfast!   I get motivated to wake up early when I know that breakfast is going to be insanely delicious! Any one else like that?  So naturally, I was super excited for this months recipe redux theme and totally inspired by one of my most favorite bloggers, Kylie from Imma Eat That. A while back she posted and awesome Summer-inspired Breakfast Cobbler Recipe that looked extremely delicious!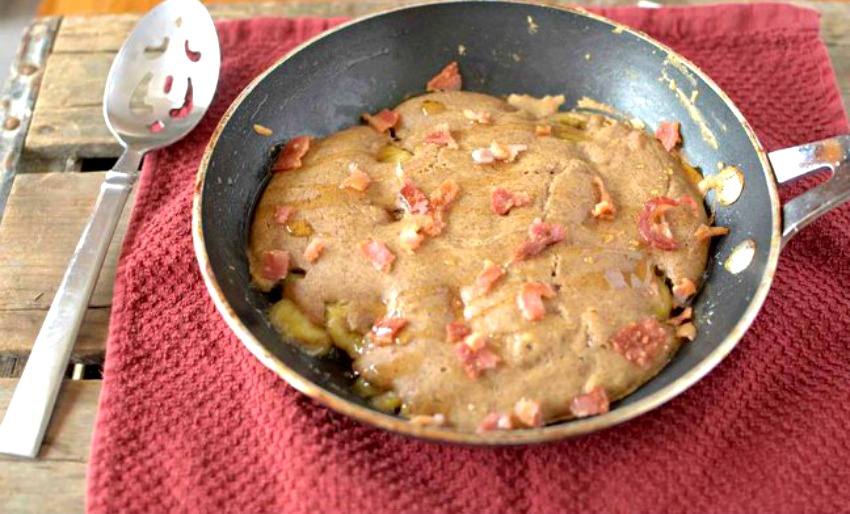 Break Out of Breakfast Boredom:
"Cooks aren't always pressed for time in the mornings – they just need new ideas. Think mug cakes, smoothie bowls, breakfast cookies and more. Show us the healthy way you wake up your breakfast – or wake up just for breakfast!"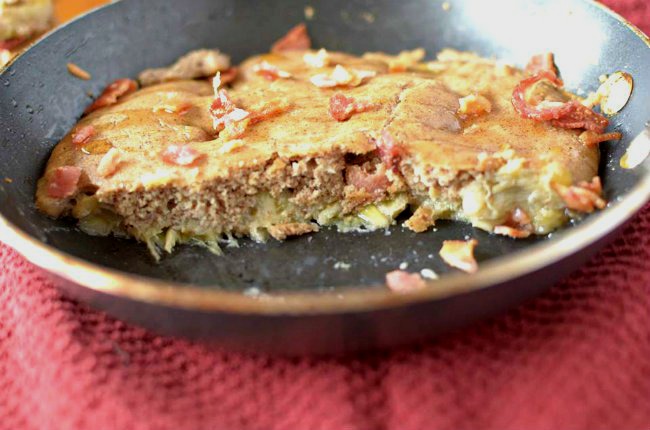 Now, your probably thinking "how do I have time to make this in the morning?"  Well, my friend, the beauty of this breakfast cobbler is that you can make it the night before and reheat it the following morning.  It's super easy to make, and you could even make it before you head off to work!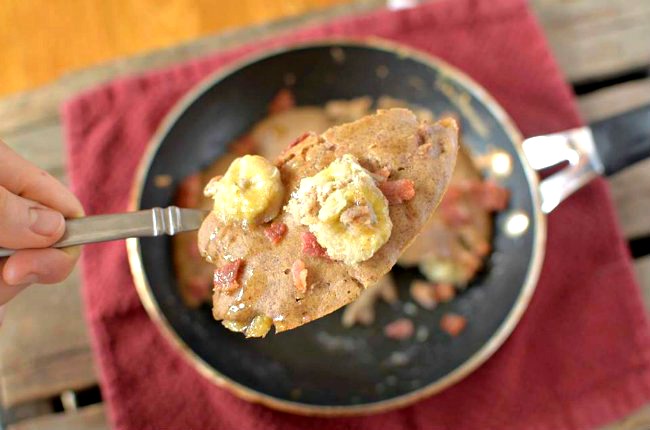 And if you know that this beauty will be your breakfast, you'd naturally probably wake up a few minutes before your alarm due to excitement!  I mean, cobbler for breakfast that includes bacon is always a reason to get out of bed in my book.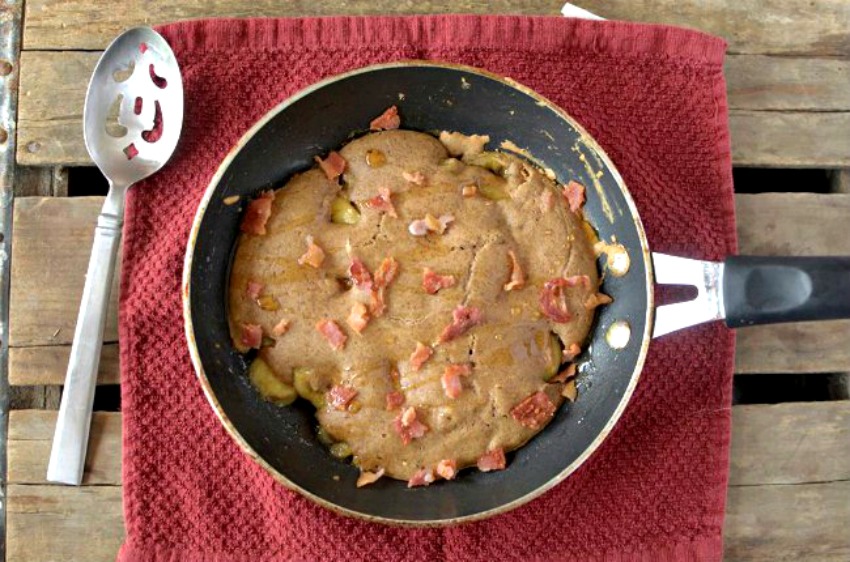 Slightly sautéed bananas on the bottom, a sweet grain-free pancake-like cobbler nut butter topping with bits of bacon in every bite.  What more could you want for breakfast?   You could add a drizzle of pure maple syrup and call it a day, a very beautiful day!
Paleo Elvis Breakfast Cobbler
Ingredients
Instructions
Preheat oven to 350 degrees.
Coat a small skills with coconut oil and place on medium heat. Add sliced bananas and let cook for about 5 minutes, flipping when one side is browned.
In a small bowl combine coconut flour, baking soda and cinnamon.
In a separate bowl, combined almond butter, egg, coconut milk, maple syrup and vanilla. Whisk together until completely combined.
Add almond butter mixture to coconut flour mixture and mix to combine. Add in crumbled bacon. Pour mixture in skille over bananas.
Bake for 15 minutes, or until a toothpick comes out clean when inserted into skillet.
http://athleticavocado.com/2016/02/20/paleo-elvis-breakfast-cobbler/
Adapted from Imma Eat That's Grain-Free Breakfast Blueberry Peach Breakfast Cobbler
[Tweet "This Paleo Elvis Breakfast Cobbler is the BEST breakfast!"]
Pin for Later!!!

You may also like these Recipes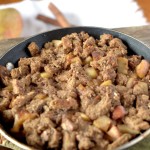 Skillet Apple Cinnamon Bread Pudding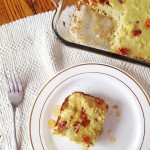 Paleo Maple Bacon Pancake Bars
Have you ever had bacon and banana together!?

Sweet or savory breakfasts?
Linking up with Savory Saturdays!