A moist Paleo Gingerbread Mug Cake studded with white chocolate chips and dried cranberries and topped off with a tangy lemon glaze all made in a matter of minutes!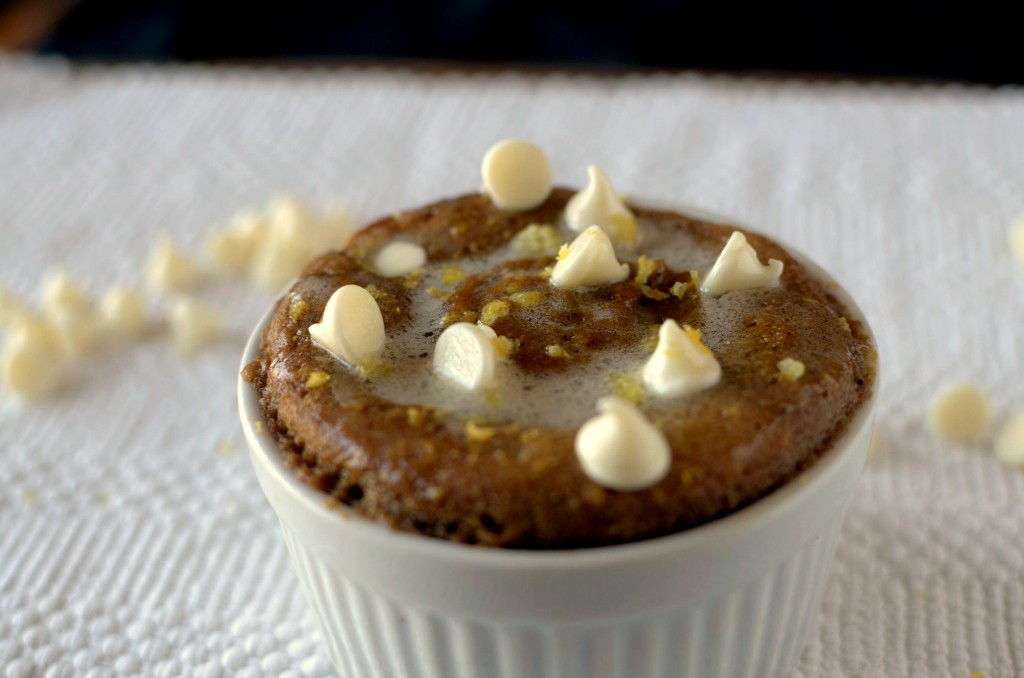 People always ask us how we write the posts:
Do you take turns writing recipes?
Do you work on recipes together?
Does one write the posts and the other makes the recipes?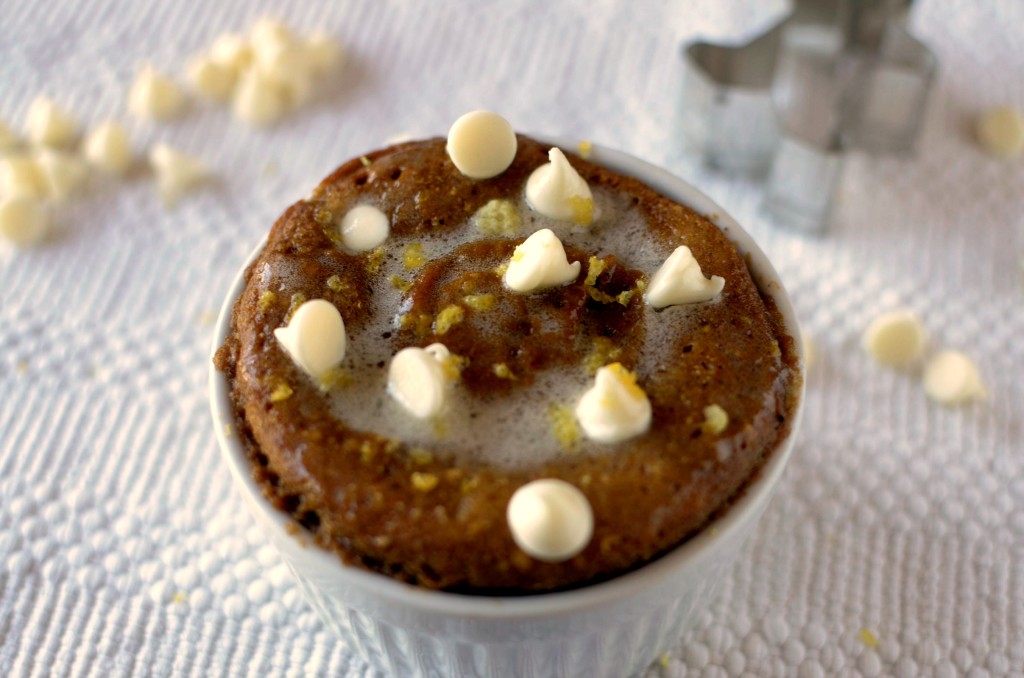 Well, I'm answering these questions because we never actually addressed them! We mostly take turns writing recipes, Bethany will make a recipe and write a post for that recipe and I will do the same, so each recipe is mostly made by one of us. We are a team and try to divide the duties of the blog evenly and take on different roles to keep the blog up and running. You may notice different styles of writing or maybe repeating what has already been said. We love working together and are always helping each other come up with new ideas, we like to think of it as double the fun! Bethany is famous for making the breakfast pizzas while I specialize in mug cakes galore.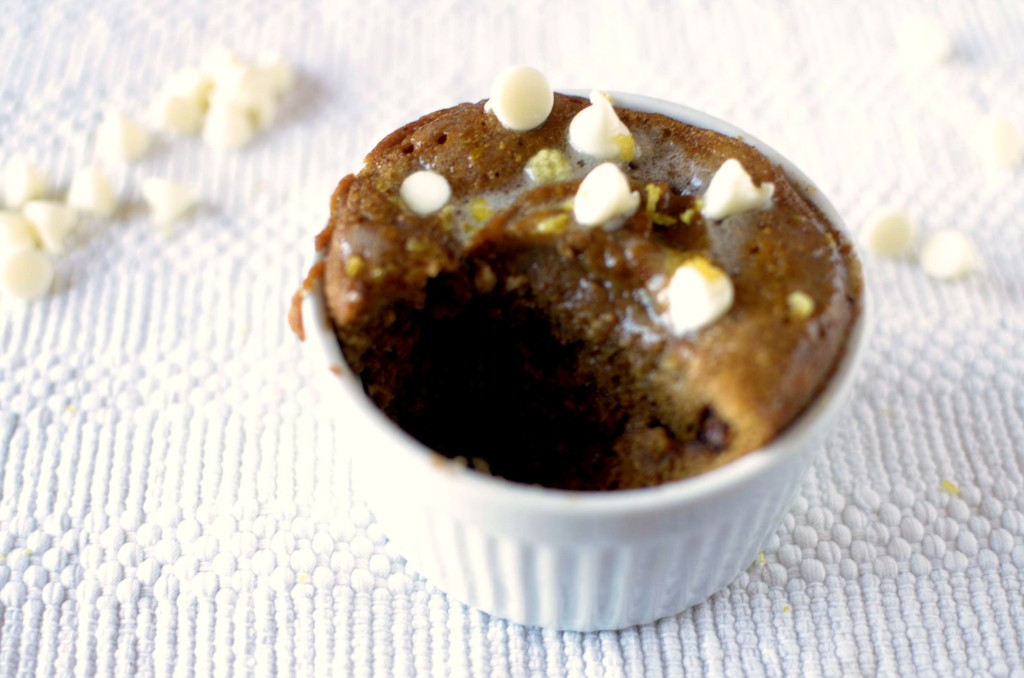 I can't even begin to express my love for gingerbread, or mug cakes. I love both of them dearly. This mug cake is my first attempt at using cassava flour, which is now one of my favorite flours of all time. It looks exactly like regular flour and can be subbed 1:1 in most recipes, plus it's paleo.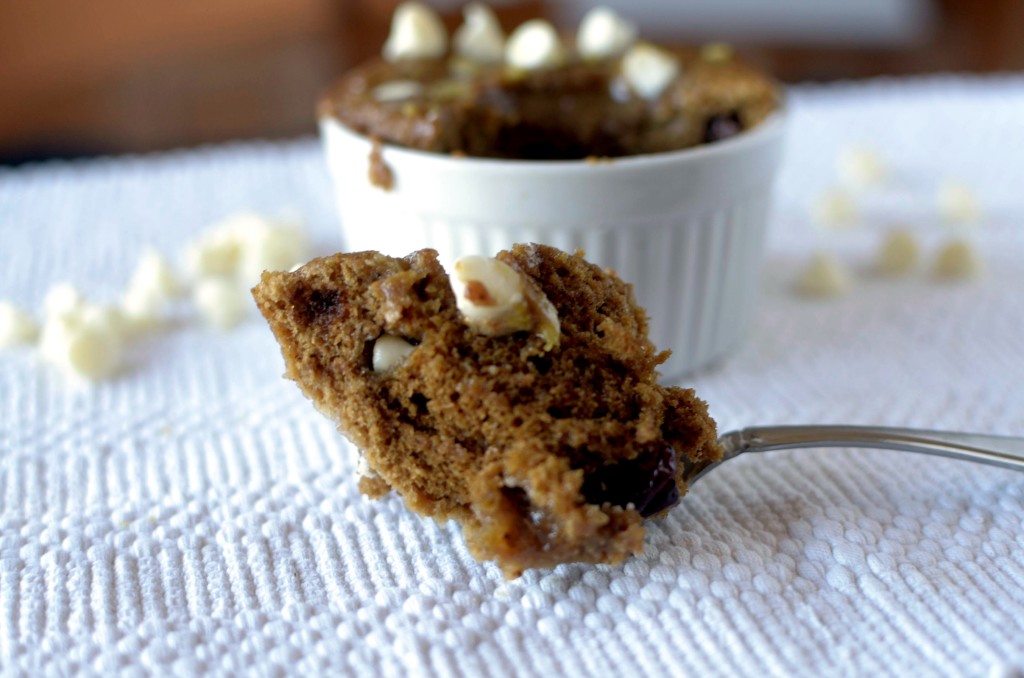 This Gingerbread Mug cake is filled with so much goodness, you would never know that it's actually good for you! It is studded with dried cranberries and white chocolate chips and topped with a tangy lemon glaze and the best part is, it's single serving and made in less than 2 minutes!
Paleo Cranberry White Chocolate Gingerbread Mug Cake with a Lemon Glaze
Ingredients
Cake
3 tbsp cassava flour
1/2 tsp baking soda
1/4 tsp ground ginger
1/8 tsp ground cloves
1/8 tsp nutmeg
1 tbsp molasses
1 egg or flax egg, beaten
1 tbsp unsweetened almond milk
1 tbsp dried cranberries
1 tbsp white chocolate chips
Glaze
1 tsp coconut oil, melted
1/2 tbsp honey/maple syrup
1/2 tbsp unsweetened almond milk
1/2 tsp lemon juice
lemon zest
Instructions
Grease a ramekin/mug with cooking spray
Combine together flour and spices in a small bowl
Combine molasses, egg, and milk in another small bowl, add to dry ingredients and combine well
Add in cranberries and chips to batter and place batter in mug
Microwave for 1-2 minutes
Mix glaze ingredients together and pour over cake
http://athleticavocado.com/2015/12/08/paleo-cranberry-white-chocolate-gingerbread-mug-cake-lemon-glaze/
[Tweet "#healthy White Chocolate Gingerbread Mug Cake will make your life complete!"]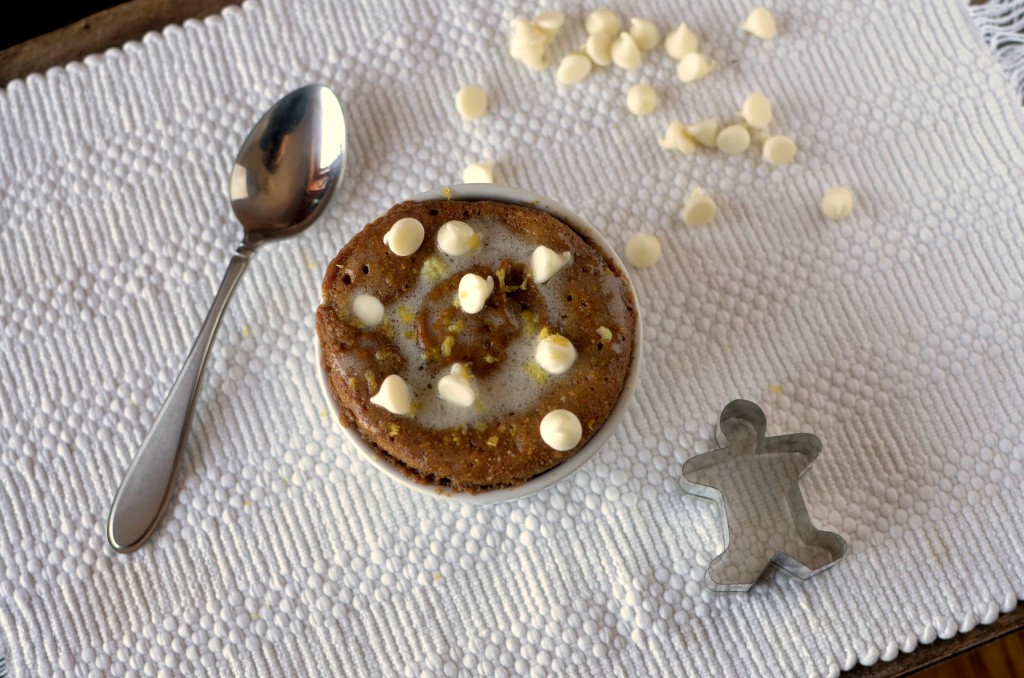 Want More Gingerbread Recipes???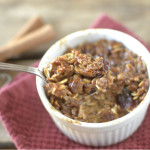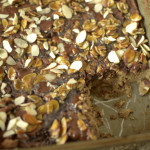 Paleo Cranberry Dark Chocolate Gingerbread Coffee Cake
Pin For Later!

Adapted from This Recipe
Do you have any questions for us?

Do you like gingerbread?
Linking up with Laura for Strange but Good!