You can have delicious french toast in less than 2 minutes Chunky Monkey French Toast in a Mug! It also can be Vegan, Paleo and Gluten-free!
I could not be more excited to share this recipe with you guys (and gals) today!
Well, because,
#1: French toast
#2: Peanut butter, chocolate and banana
#3: All made in a matter of 2 minutes in the microwave!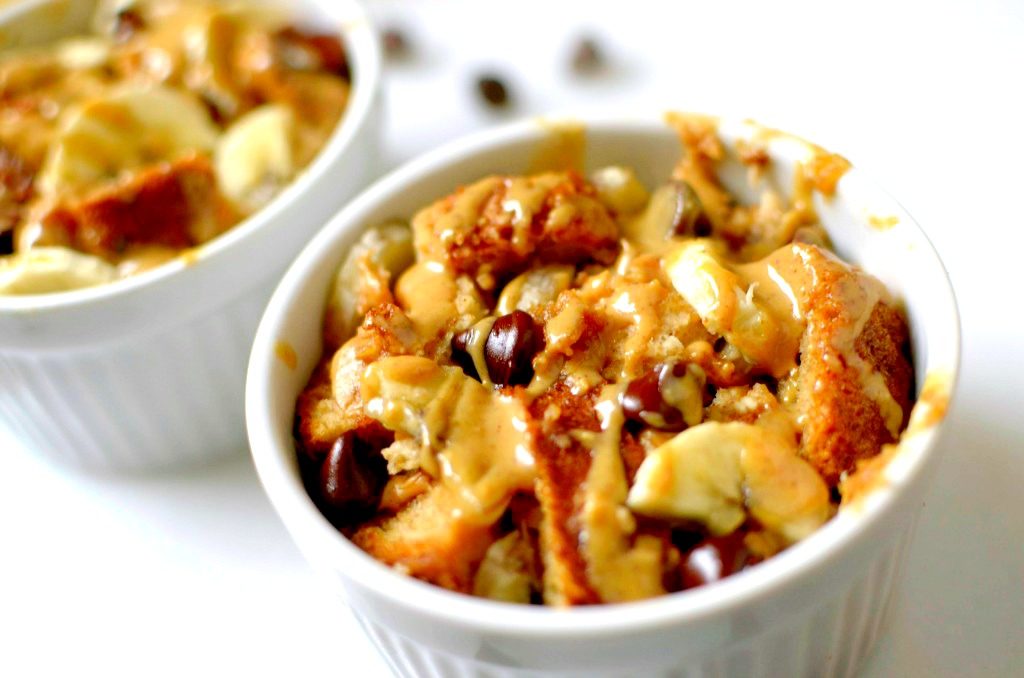 Could life get any better? This french toast in a mug is perfect for those days when you can't make french toast in the mornings or during a weekday, because who gets up at the crack of dawn to make french toast before work!? That's what i'm saying!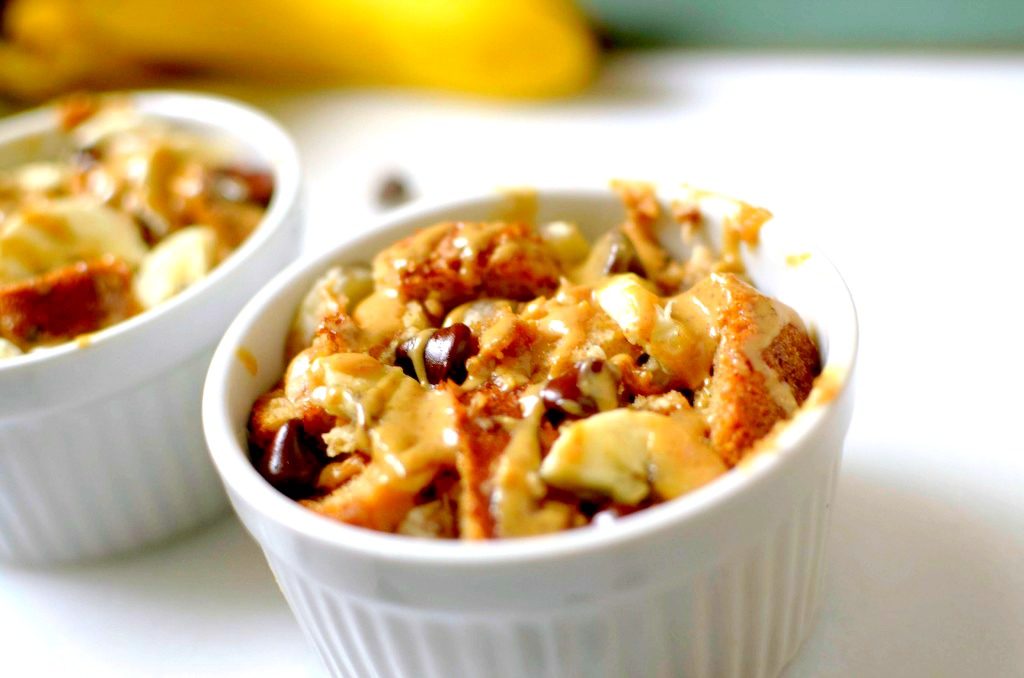 Well, great news for you french toast lovers, you can have a tasty and delicious breakfast with out the hassle! You may never want to make regular french toast ever again.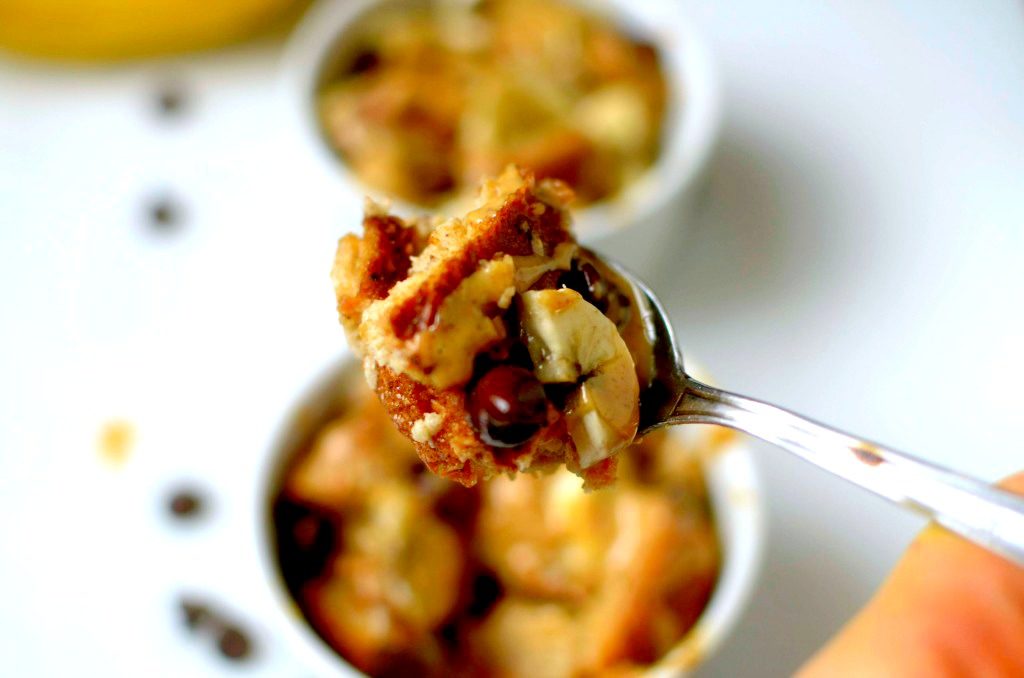 This version is also on the healthy side, though it may not sound like it because of all the chunky-monkey goodness. You can use any type of bread you want, whether it be vegan, paleo or gluten-free bread, it's all up to you. There are also no need for eggs wither, this french toast in a mug binds together nicely thanks to the combo of lite coconut milk and almond milk. Add in the nut butter, chocolate chips and banana and your all set and ready to have a great day!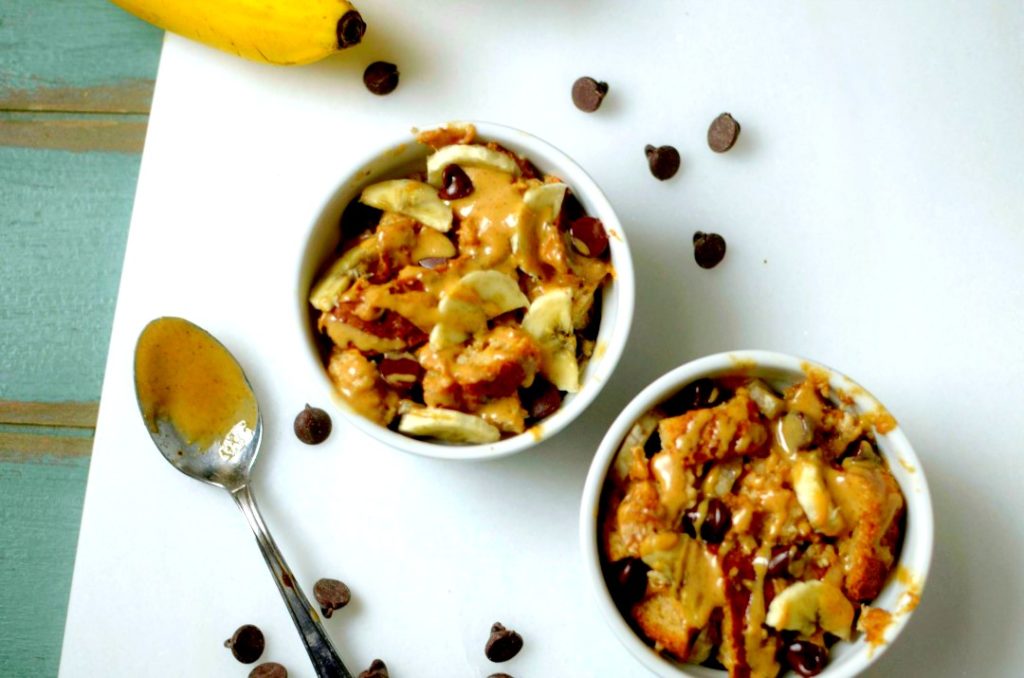 Make this Chunky Monkey French Toast in a Mug and I promise that you will get your day to an awesome start!
'
Chunky Monkey French Toast Mug Cake
Ingredients
Instructions
Set bread aside in a bowl and grease a mug/ramekin with cooking spray
Mix milks, peanut butter and vanilla in a small bowl well
Add milk mixture to bread and mix well
Mix in chocolate chips and banana coins and divide mixture into two ramekins or one large mug
Microwave for 1-2 minutes
Peanut Butter Drizzle
Mix Peanut Butter and coconut oil in small bowl and microwave for 45 seconds
Drizzle over French Toast Mugs
http://athleticavocado.com/2016/02/11/chunky-monkey-french-toast-in-a-mug/
[Tweet "Healthy Chunky Monkey French Toast in a Mug! "]
Pin for Later!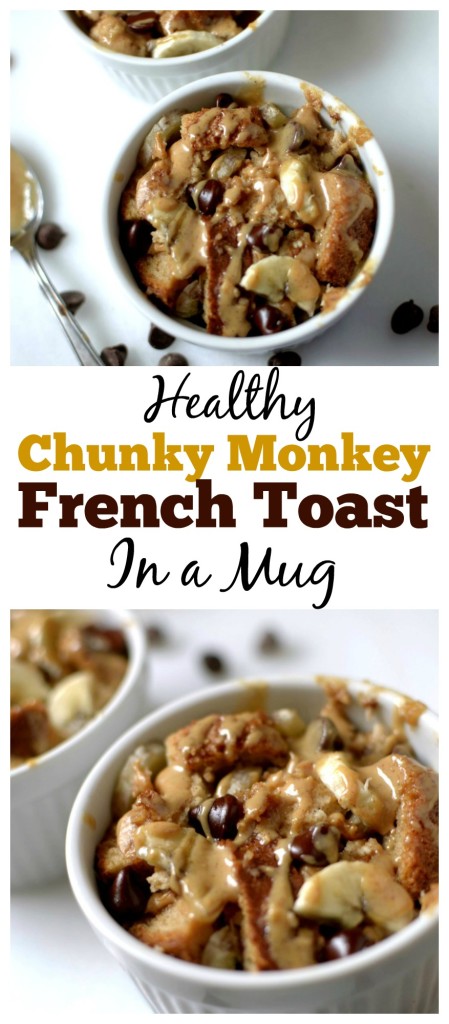 You may also like these Recipes!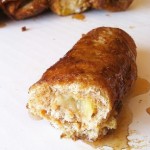 Peanut Butter and Banana French Toast Rollups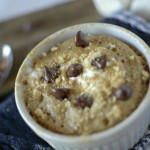 What's your favorite weekend breakfast?

Have you ever made a mug cake?
Linking up with Laura!