So this year we both have had the privilege of joining and amazing blogging community run by the two most amazing, helpful and supportive blogging ladies ever, aka Georgie from In It 4 the Long Run and Christina from The Blissful Balance. Words cannot describe how much we enjoy being apart of the "Bloggers Gonna Blog" community. We gained so much blogging knowledge, confidence and most importantly, we got to "meet" so many blogging friends! If you are a healthy-living blogger, I highly suggest you join this group on Facebook!
Anyways, for the Christmas season, many of the ladies in the BGB Community got together for a Secret Santa. We were so excited to participate and we had the privilege of having Brie from Lean, Clean and Brie as our Secret Santa ( head over to her blog to see what we got her!). We were stoked to come home after finals week with an awesome package from Les who blogs at the Balanced Berry.
Les did an amazing job and we are excited to share what she got us 🙂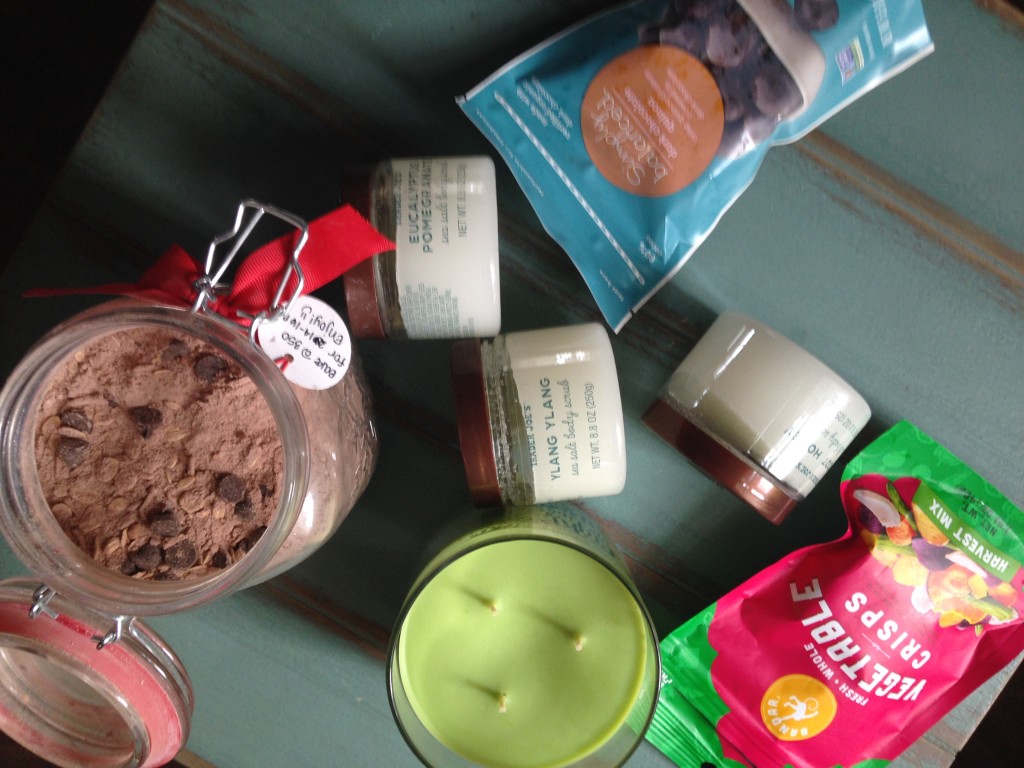 Homemade Oatmeal Cookie Mix with white and dark chocolate chips, AKA HEAVEN! We can't wait to bake these cookies once our kitchen floor is done.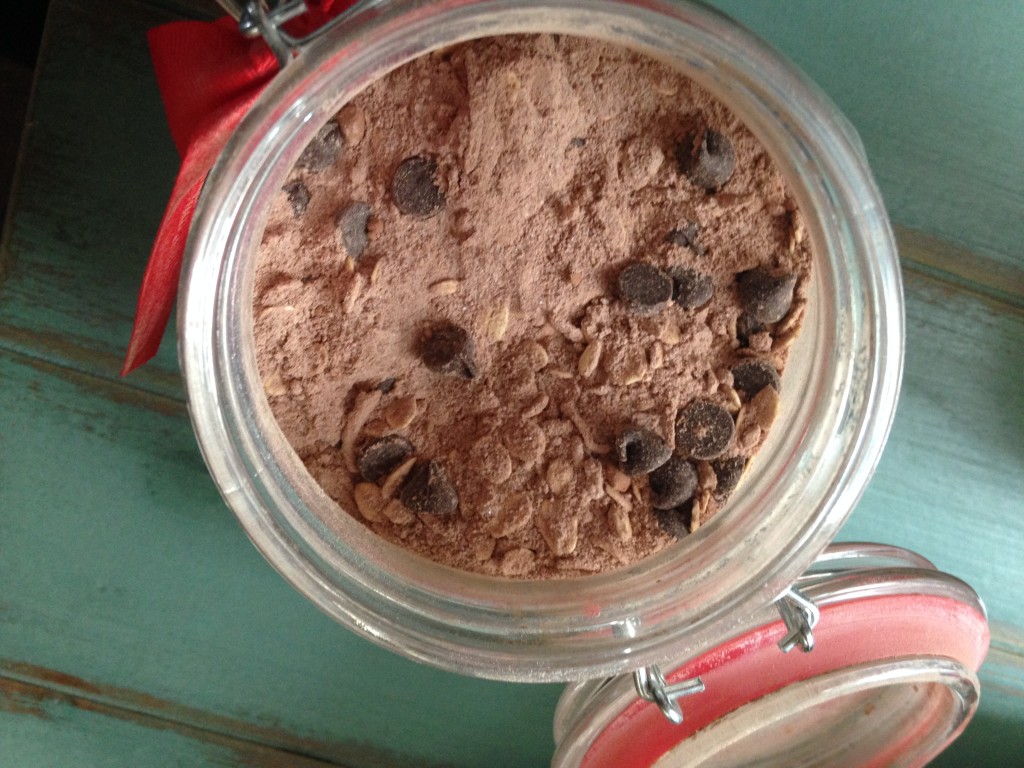 An awesome sparkling apple champagne candle that smells unbelievable, plus it has a sparkly gold lid.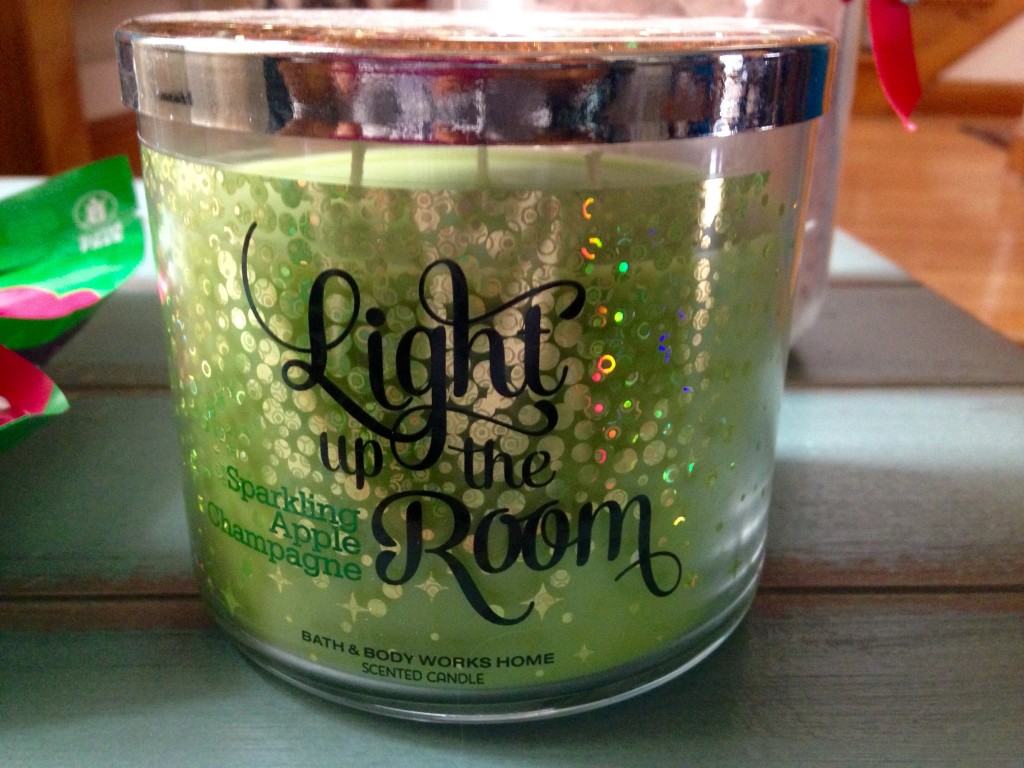 Set of sea salt body scrubs from Trader Joe's which are perfect for a hot and long after-practice bath.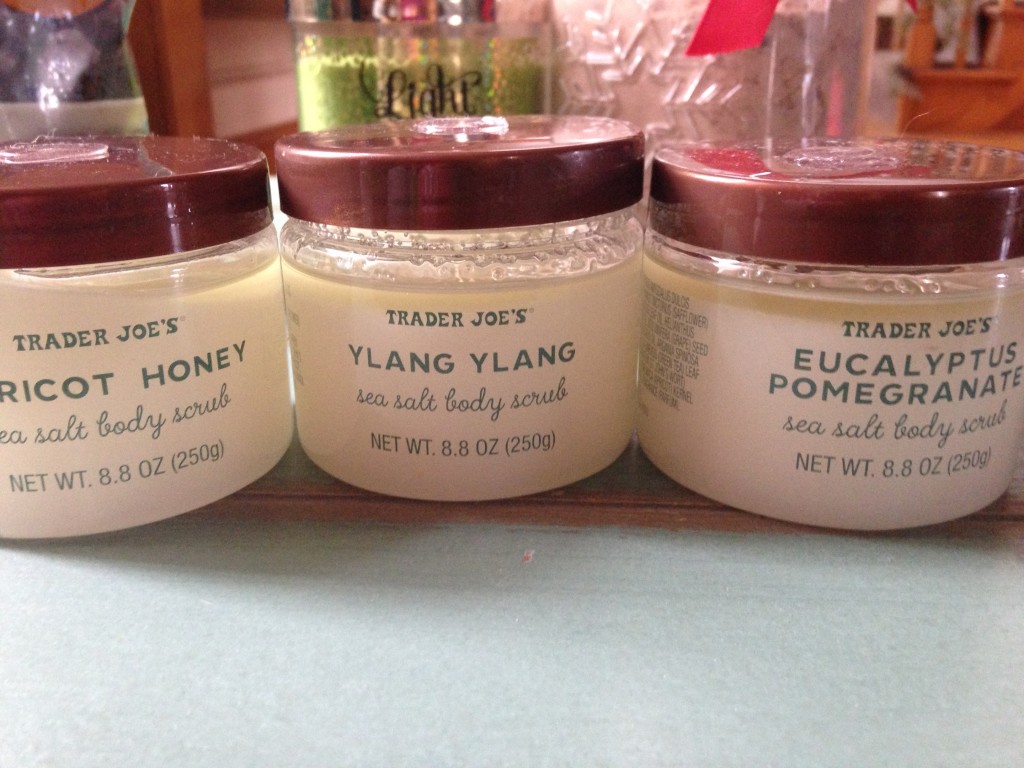 Vegetable Crisps which I ate in 2.4 seconds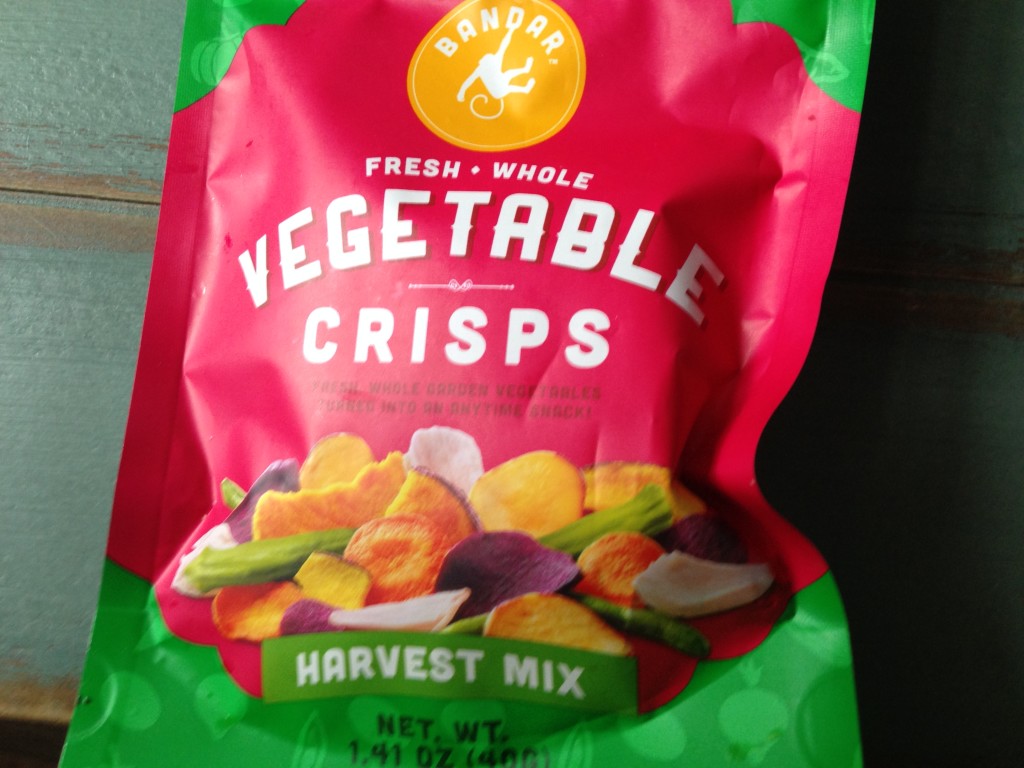 Quinoa Dark Chocolate Bites which are almost as addictive as crack.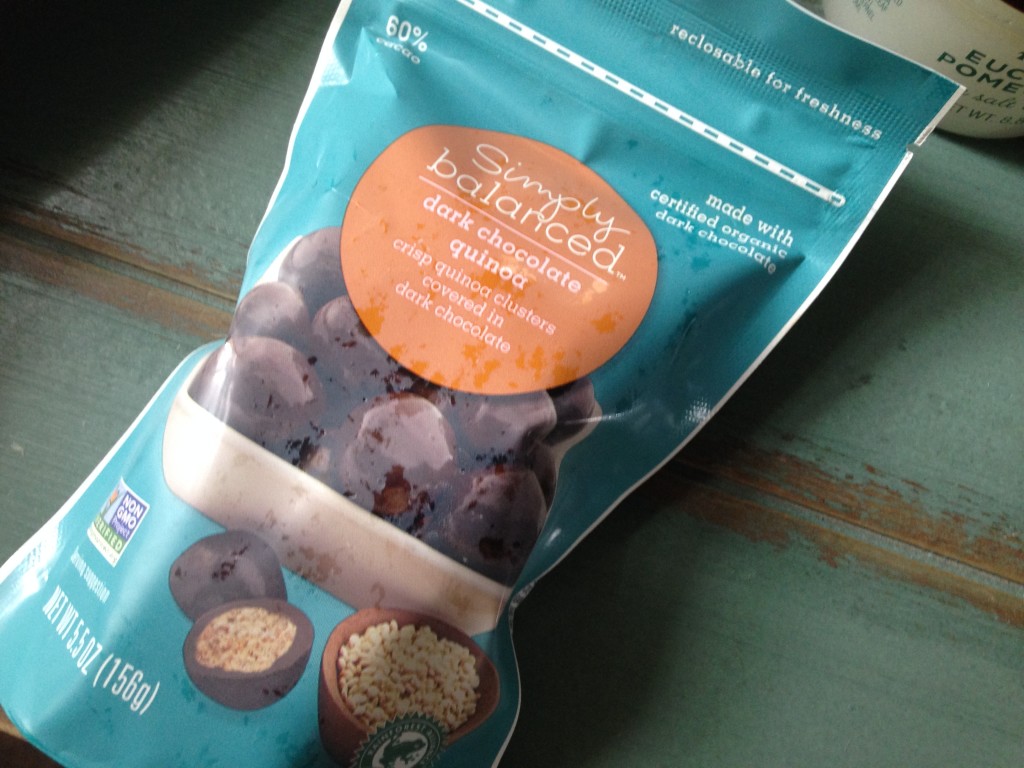 Thank you to Les for the amazing gifts and thanks to Georgie and Christina for being awesome mentors!